Vertical's Helicopter Manufacturers Survey returns for 2017
The most comprehensive manufacturers product survey for the helicopter industry is returning for its third year.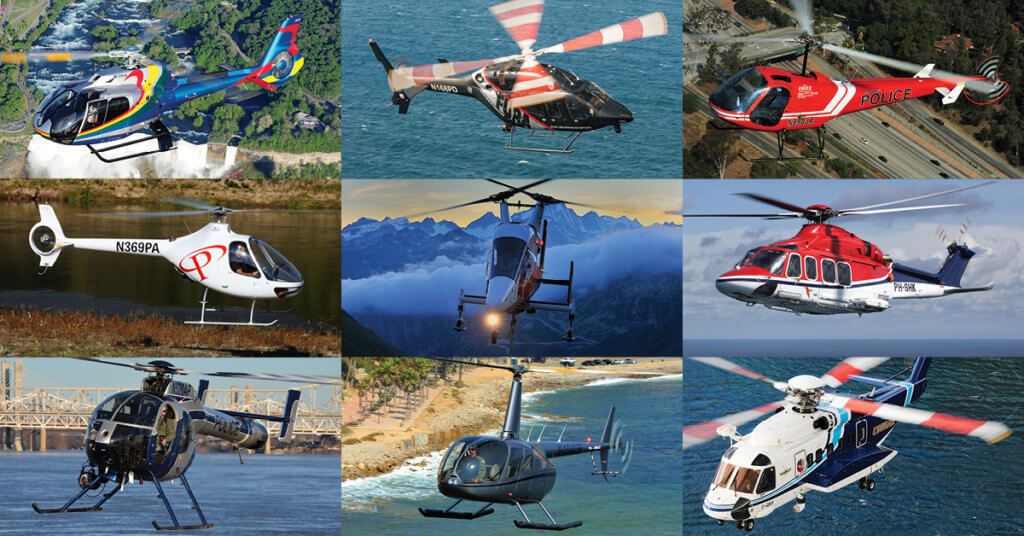 Vertical Magazine's 2017 Helicopter Manufacturers Survey is now open and accepting responses through May 3. If you're a helicopter owner, operator, pilot or maintenance engineer, we want your candid feedback on the aircraft you fly and maintain.
Last year, 723 qualified respondents took part in the survey, sharing their opinions on what helicopter original equipment manufacturers (OEMs) are doing right, and what they need to do better. Not only did their insights reveal how major OEMs rank in terms of customer support, they provided each OEM with actionable recommendations on how to improve their products and services.
"This survey is truly about making the industry better," said Vertical publisher Mike Reyno. "Our readers know more about helicopters than anyone — in fact, more than 40 percent of our respondents last year had over two decades of experience in the helicopter industry.
"With the Vertical Helicopter Manufacturers Survey, we're giving operators, pilots, and maintainers a way to make their voices heard. And the good news is, the OEMs are listening to their concerns and acting on the survey results.
"By sharing their insights and opinions, everyone who takes part in the survey is helping to make helicopters better, safer, and more reliable — and that's good for everyone."
Active members of the helicopter industry can complete the survey here through May 3. Alternately, type www.www.verticalmag.com/oem2017 into your browser.
Unlike some other helicopter industry surveys — which share respondents' answers and identifying details with manufacturers — the Vertical Helicopter Manufacturers Survey ensures that individual responses remain completely anonymous. Respondents will not be contacted as a result of their responses without their permission.
As a thank you for completing the survey, 10 entrants will be randomly picked to receive a $50 VISA gift card. Survey results will be published in the June-July 2017 issue of Vertical.
To ensure the objectivity of the survey, MHM Publishing has once again partnered with the independent research firm PMG Intelligence, a member of the Market Research Intelligence Association (MRIA). The organization is the authoritative voice for the marketing and public opinion research and marketing intelligence industry, and members must adhere to the strict guidelines set forth through the MRIA.
For questions about the survey, please contact Mike Reyno at mike@mhmpub.com or 1-519-748-1591.