Rotortrade and Leonardo pre-owned distributor agreement
Rotortrade Services, an independent helicopter distributor, is in the process of signing the renewal of the agreement for a further three years as the Leonardo Helicopter Division sole pre-owned helicopter distributor.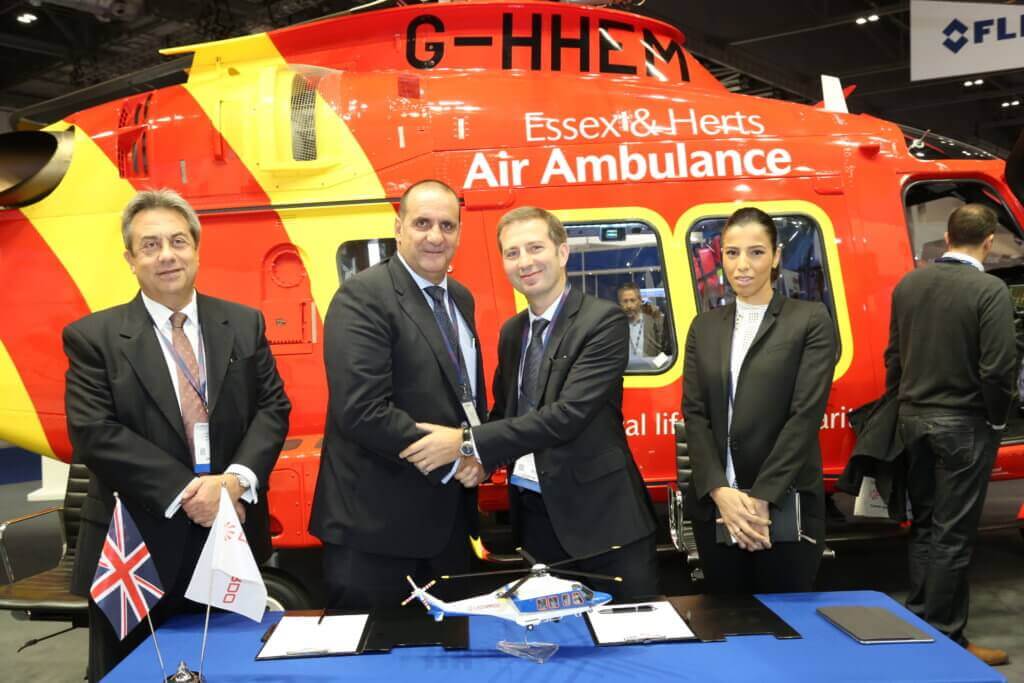 Rotortrade has been an exclusive worldwide distributor for AgustaWestland, now Leonardo Helicopter Division, for the past five years, and it has sold 60 aircraft during this period making the partnership very successful.
With six branches operated from the U.S., Mexico and Canada all the way to South East Asia, Rotortrade group has managed to sell an impressive 23 aircraft since January 2017.
Capitalizing on this growth and through this partnership, Rotortrade is able to offer AgustaWestland models, produced by Leonardo, with manufacturer warranty — translating into a reliable and cost/effective service ensured by Leonardo's full support and highest quality standards.
To celebrate this event, Rotortrade has just committed to multiple orders in the short term for various makes and types from Leonardo Helicopters.
Philippe Lubrano, Rotortrade chairman, says "We are delighted and proud to extend our partnership with Leonardo, which enables us to provide high-value added services and the best deals for our customers. Rotortrade is expanding its footprint globally in order to serve customers better. This includes a growing network of RT offices, exclusive sales partners and maintenance facilities providing the best support standards for any type of helicopter we trade-in with Leonardo. This enables us to position pre-owned helicopters where demand is the highest."