B.C. government launches SAR drone pilot project
Last fall, the British Columbia government launched a pilot project to evaluate the use of unmanned air vehicles (UAVs) in search-and-rescue (SAR) operations. The project is being overseen by Emergency Management BC (EMBC), the coordinating and supporting agency that provides the operational funding for specialized resources to regional SAR organizations.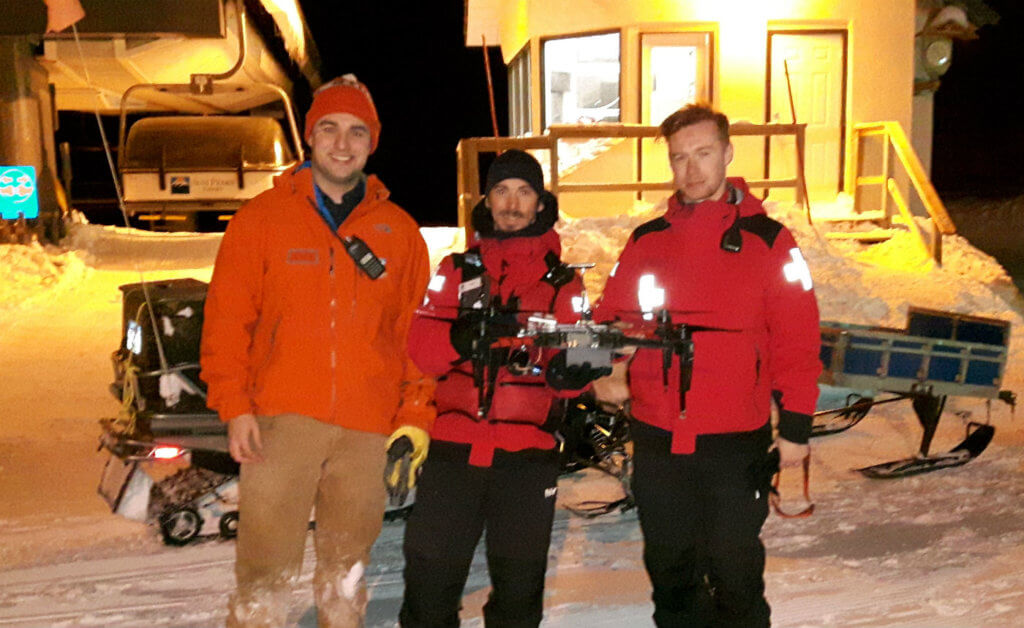 The province's all-volunteer SAR teams provide an essential and critical service, finding errant hikers and out-of-bounds winter sports enthusiasts throughout B.C.'s rugged backcountry.
"It's a one-year pilot project, which will evaluate the effectiveness and the functionality of UAVs in search-and-rescue," said Andrew Morrison, search-and-rescue specialist, EMBC. "We'll apply what we learn into policies that will guide the use of UAVs in SAR operations, following a similar model to the way we use aircraft in SAR."
Morrison said that one of the issues is deciding on the operational model. "The challenge we have with some of the commercial providers is that their people aren't trained to go into the environments where the SAR volunteers go. Or do you take a SAR volunteer and try to train them to be a pilot? There's arguments for both, and through the pilot project we hope to evaluate these options."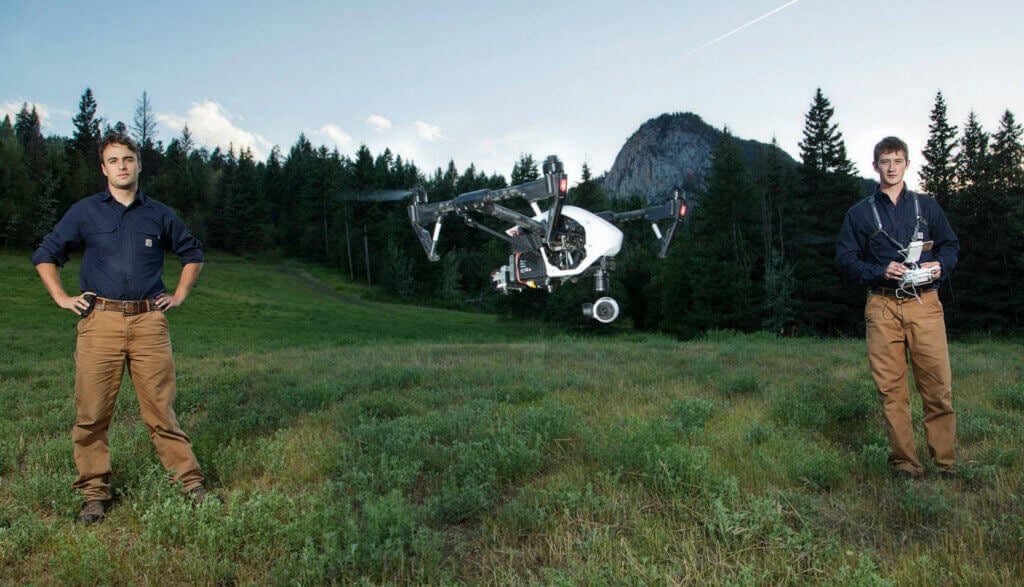 In B.C.'s interior, the Kamloops SAR team recently had a successful rescue as part of the pilot project. In late February, the team's contractor, Hummingbird Drones, deployed an infrared (IR) camera-equipped DJI drone, and found seven missing skiers and snowboarders who had ventured out-of-bounds near the Sun Peaks ski area.
"We've been impressed by how effective IR is, in being able to penetrate the forest canopy," said SAR manager Alan Hobler. Kamloops-based Hummingbird was a natural partner for the SAR team, given the drone company's experience with hot-spot locating during wildfires.
"There's not a big difference between seeing a heat signature from a hot spot after a wildfire and a human that's lost," said Robert Atwood, co-founder and CEO of Hummingbird Drones. He added that while infrared is "pretty binary, with black or white on the screen," there's still work to be done in utilizing visual feeds.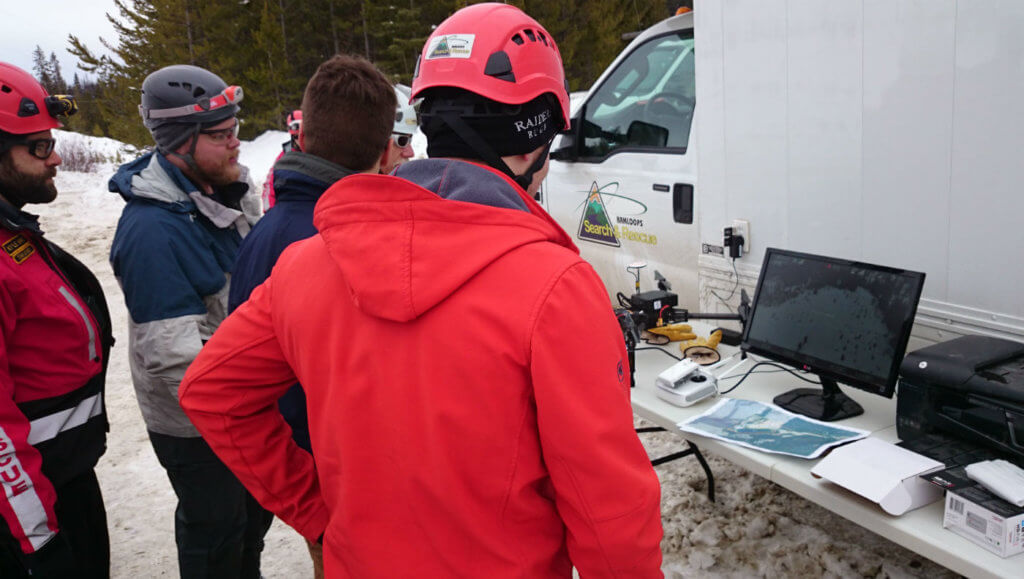 "You've got a million colors to sort through, and you have to do it really quickly, and often on a compact screen. It's about the resources available to analyze the video in real-time," said Atwood.
Mike Coyle is a SAR manager for the Coquitlam SAR team, in the Vancouver region. An 18-year SAR veteran, Coyle began researching UAVs over two years ago, and worked with EMBC to establish the pilot project.
"We look at all of the tools we have, not just for rescuing the subject, but also for keeping our team safe," said Coyle. "Sometimes in the bush I've been standing over a gorge and I can't see the bottom of it safely, and thought it would be nice to see over the edge before I go over the edge. A drone can help us do that."
While Coquitlam SAR will be utilizing a contractor, Vancouver's North Shore Rescue (NSR) is planning to purchase and operate its own UAVs, according to NSR team member Curtis Jones.
"The drone is a tool for very specific applications," said Jones. "At the end of the day, drones are not going to replace helicopters anytime soon. The helicopter plays a very different role in the search-and-rescue model. The pilots are searchers, too."