Business strategies are like gardens, grass and most things that grow in a farmer's field. The grower plants a seed, nurtures what springs up, navigates a climate no one can control or safely predict, and hopes for a good crop. That has been the case for Universal Avionics.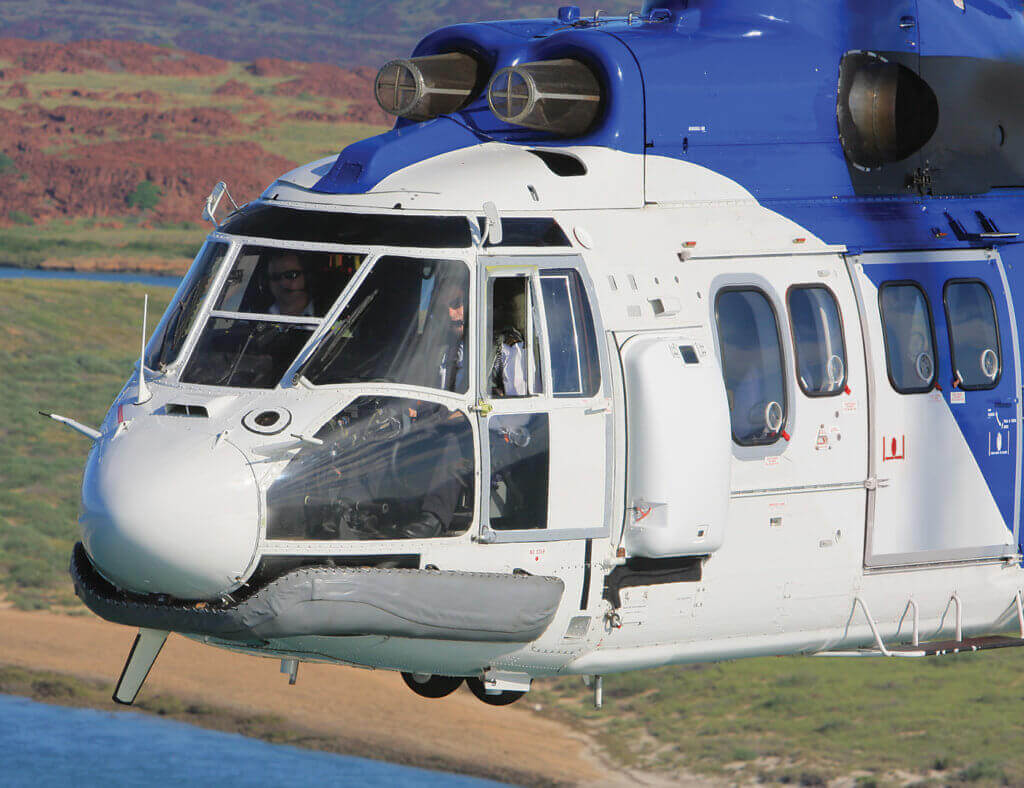 The avionics original equipment manufacturer (OEM) has expanded its work in the rotorcraft industry, especially over the last five years. The seeds of new opportunities were carefully planted, the opportunities nurtured, the economic climate weathered, and all indications are the crop is good.
"We had to almost rebrand ourselves for the rotorcraft market, and we spent some dedicated time doing that," said Robert Clare, Universal Avionics' director of sales. "In the last four to five years, we've really taken a more focused approach to facilitate that, and it's paying off right now."
A key example is the company's work with authorized dealer Heli-One of Vancouver, Canada, and naming them Universal's 2016 International Top Dealer. This marked the first time a helicopter company achieved the honor of Top Dealer in Universal Avionics' history, a significant accomplishment that marks a substantial foothold in the helicopter market for the company's products.
In particular, requests for flight management systems (FMS) with mission support, known as the multi-missions management system (MMMS), are on the rise–most notably among offshore and search-and-rescue (SAR) operations of Airbus Helicopters' AS332L and AS332L1 Super Puma models. For these operations, a modern FMS is a must, reducing pilot workload, improving situational awareness, and helping to cope with emergencies. The MMMS also features special interfaces and the ability to fly six distinct patterns. Support for automatic transition to hover for SAR variants will soon be supported in an upcoming software release to the MMMS.
Universal Avionics and Heli-One are also busy retrofitting AS332L/L1 helicopters with EFI-890H Advanced Flight Displays. Paired with the FMS/MMMS, the EFI-890H displays offer a well-proven, reliable solution that's customized for Super Pumas and includes hover indication, vertical speed scale, vertical speed setting, and desired airspeed, among others. Full digital integration with the CDV-155 Coupler and autopilot is supported, which significantly simplifies the installation and integration.
"We're taking the Super Puma with legacy avionics in it and really modernizing that cockpit pretty significantly, both from a display aspect and FMS aspect," said Grady Dees, Universal Avionics' director of technical sales. "Our products are designed to seamlessly retrofit onto legacy aircraft, providing customers with a cost-effective, reliable solution to upgrade."
In fact, it's this flexibility that really sets Universal Avionics apart from its competition. "We can provide an IFR [instrument flight rules]-capable solution to multiple helicopter platforms with the same product," said Dees. "We have a huge amount of configurability. We look at where the weak points are in the system, and we're able to interface our displays and FMS, and integrate with a lot of existing sensors in the platform."
Universal Avionics tailors its display formats to helicopter operations, building on its outstanding and well-established reputation in the fixed-wing industry. The company is continuously making changes based on customer feedback, proving that it is a real "for pilots, by pilots" organization.
The company's level of support, often on-site, also distinguishes Universal Avionics from its competitors during the planning and design phase, followed by installation, testing, certification and after market. With the Super Puma retrofit program, representatives were heavily involved with the operator of the first aircraft during initial flight testing of the package, as well as the development phase, noting their feedback.
"By and large, the package has been very well accepted by the customer," said Dees. "They're happy and pleased with it."
Ultimately, Universal Avionics is establishing itself as a solid solution for rotorcraft operators who need modifications to their existing platforms. Clare and Dees both pointed to the success of other recent installations with the Sikorsky S-76, S-61 and UH-60 Black Hawk. The company is also working with dealers to propose retrofit integrations with the EFI-890H displays into the Airbus Dauphin AS365, BK 117, EC 135/H135, EC 145 and H155.
"We're solidly positioned to provide retrofit solutions, and in parallel with that, we're working to forward fit solutions as well," said Clare. "We want to make our presence in the market known, and inform operators that we're here to help them, moving forward with regulatory requirements and keeping their aircraft flying."
If you would like to see your company featured in Insight, contact Derek Kast at [email protected].