Sundance Helicopters expands sales team
Sundance Helicopters, Inc., the most experienced and top rated experiential tour company in Las Vegas, has expanded its international sales capability by hiring Al Santos as its new director of international and leisure sales. In this role, Santos will develop market strategies for international wholesalers, tour operators, travel agents and affiliates in order to increase awareness and sales.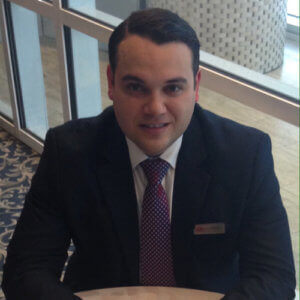 "Sundance continues to only hire top talent," said Jim Greiner, president of Sundance Helicopters. "Al's experience and track record in the national and international travel market was impressive, and we look forward to seeing continued sales growth in all of the international markets we serve."
With more than a decade of travel, tourism, hospitality and hotel experience, Santos previously worked at internationally known tourism brands such as, Exotics Racing as the travel industry sales, The Cosmopolitan as manager of leisure sales and The Venetian Las Vegas and Macau, where Santos was part of the hospitality team as well as group and leisure sales.
Born and raised in Recife, Brazil, Santos is fluent in English, Portuguese and Spanish. He's loved helicopters since his first tour four years ago to the Grand Canyon and looks forward to being an integral part of the top-rated helicopter tour company in Las Vegas.