RAMM Aerospace adds R44 cabin floor trays to list of certified Robinson interior kits
RAMM Aerospace has announced the receipt of the Transport Canada Civil Aviation (TCCA) approval for its R44 cabin floor trays. Federal Aviation Administration (FAA) approval is pending.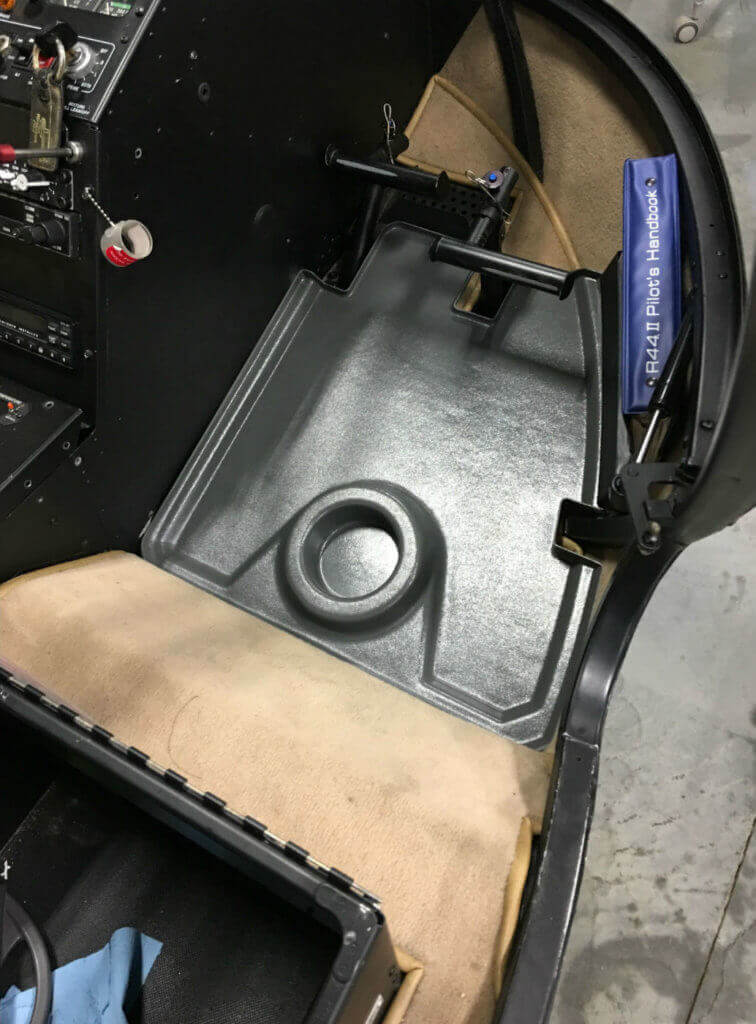 The R44 cabin floor trays have been designed with a deep tray to trap liquid and dirt to protect flooring and carpet. The kit is very easy to install and remove for regular cleaning. The trays are thermoformed using aviation-grade material and are rugged as well as light weight.
"We are very customer focused at RAMM and the input from operators and maintenance facilities is extremely valuable as we develop solutions," said Peggy McDonald, vice president of sales and marketing at RAMM Aerospace. "We are building a complete line of certified Robinson interior solutions and our products often have unique features and benefits, because that is what customers are asking for."
RAMM Aerospace offers a complete line of certified R44 replacement interior kits. The approved Robinson product line includes a R44 replacement seat kit with detachable cushions, a R44 wipe-clean bulkhead/headliner kit, R44 leather control boots kit and pre-cut R44 carpet or utility flooring kits.