Marenco Swisshelicopter program moves forward
The Marenco Swisshelicopter program made another huge step forward with the rollout of the prototype three (P3) on June 28, 2017.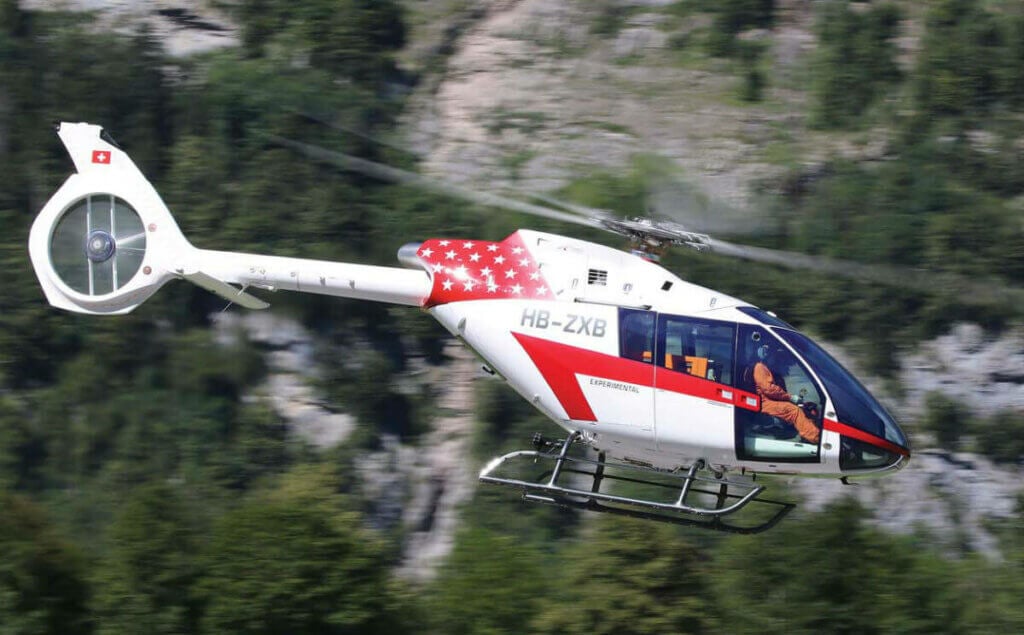 In future, two prototypes will be used for test flights: the prototype 2 (P2) and now also the new P3, which comes close to the serial version. Both prototypes will contribute to achieving a quicker progress to the Type Certificate.
P2 has flown more than 50 flight hours, including 30 in the last three months alone. If the ground tests are included into this calculation, the rotor system is already rotating for more than 100 hours. A fourth helicopter will reinforce the fleet in the first quarter of the next year. Simultaneously, parts are ordered for serial production, which have a delivery time of several months.
Currently there are 12 fixed purchase contracts and more than 100 international purchasing commitments. From an entrepreneurial view, Marenco Swisshelicopter reached important milestones in the first half-year.
In Mollis, Switzerland, the company had the opportunity to celebrate the construction of the 3800 m2 production hall.
With these modern facilities, beyond mere production space, as well as administration rooms and training and product support infrastructure will be available. A second production hall is located in Näfels. It will serve after a comprehensive modernization and reconstruction as a logistics center as well as for the production of cell structures and rotor blades.
One of the largest autoclaves (a "baking oven" for composite parts) in Switzerland is also located in Näfels and will be ready for production in August of this year.
Personnel increased from 136 in mid-2016 to 213 employees as of June 30, 2017, who are mainly highly specialized and qualified engineers.
Personnel development will be continued during the next months, mainly in the production area for preparing to serial production of the SH09 helicopter, which will start in about 20 months in Mollis and Näfels.
Management was reinforced with Michele Riccobono, head of flight operations and flight testing, and Jan Nowacki, chief operating officer. Both offer long-term experience in the European helicopter industry.