Leonardo, CNSAS sign cooperation agreement
With the challenge of further improving of the technologies that are already saving many human lives today, and the development of new operative and training solutions to make helicopter rescue more efficient and the deployment of rescue personnel safer, Leonardo-Finmeccanica together with the Italian National Alpine and Speleological Rescue Corps (Corpo Nazionale Soccorso Alpino e Speleologico, CNSAS) signed a cooperation agreement on Dec. 20, 2016. These two Italian organizations are the benchmark, even internationally, in mountain and wilderness medical rescue.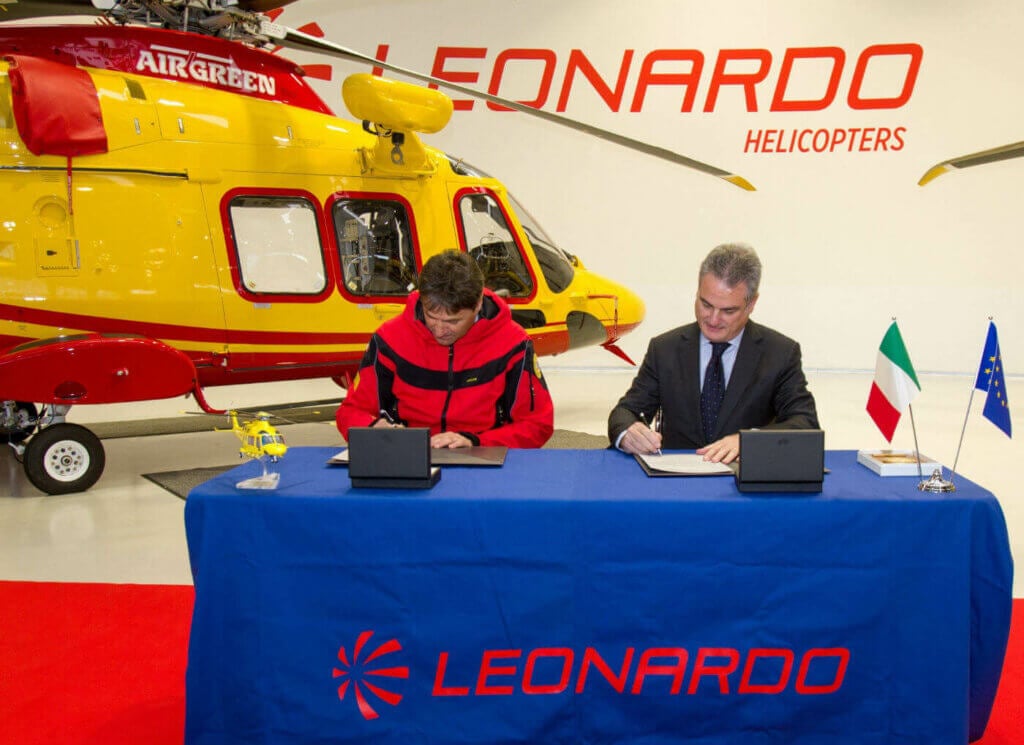 In this area, helicopters are now a strategic resource to save human lives, successfully completing the most complex missions.
The agreement was signed during an official ceremony held at the Leonardo facility of Vergiate, just before the start of the winter season and attended by the top representatives of CNSAS and Leonardo Helicopters in front of the new AgustaWestland AW169, the latest Leonardo model, which is set to become one of the key players in the sector of international helicopter rescue.
Ambitious objectives
The document signed by the two companies strengthens a cooperation that has been a reality in the field for years, since the Alpine Rescue personnel started operating on board helicopters produced by Leonardo.
The three-year, renewable cooperation agreement entails setting up a joint working group, which aims to exchange technical-operative information for an appropriate assessment of Leonardo rescue aircraft models' technical specifications, mission equipment and cabin layout for a further enhancement of efficiency and effectiveness. The two partners will also evaluate the new rescue techniques and how to align the new products to the modern operational requirements.
The agreement also includes the definition of standards and protocols for training personnel of CNSAS and of the medical and emergency crews that operate in helicopter rescue, sharing the expertise of Leonardo and CNSAS in the sector. The partners will focus, in particular, on team work, the understanding by rescue personnel of aeronautical aspects and critically injured patient care.
Training will also cover the use of a rescue hoist, particularly in combination with a litter. The future development, by Leonardo, of a training center designated for medical rescue and emergency will be able to benefit from the technical opinion of CNSAS.
In the future, CNSAS will also look at the possibility of supporting Leonardo with its own personnel, for training the company's national and international customers who operate in the helicopter emergency medical services and search-and-rescue sector.