Leonardo AW169 obtains first Danish order and enters U.K.'s wind farm support market
Leonardo has signed a contract with Uni-Fly A/S of Denmark for two AgustaWestland AW169 light intermediate twin-engine helicopters.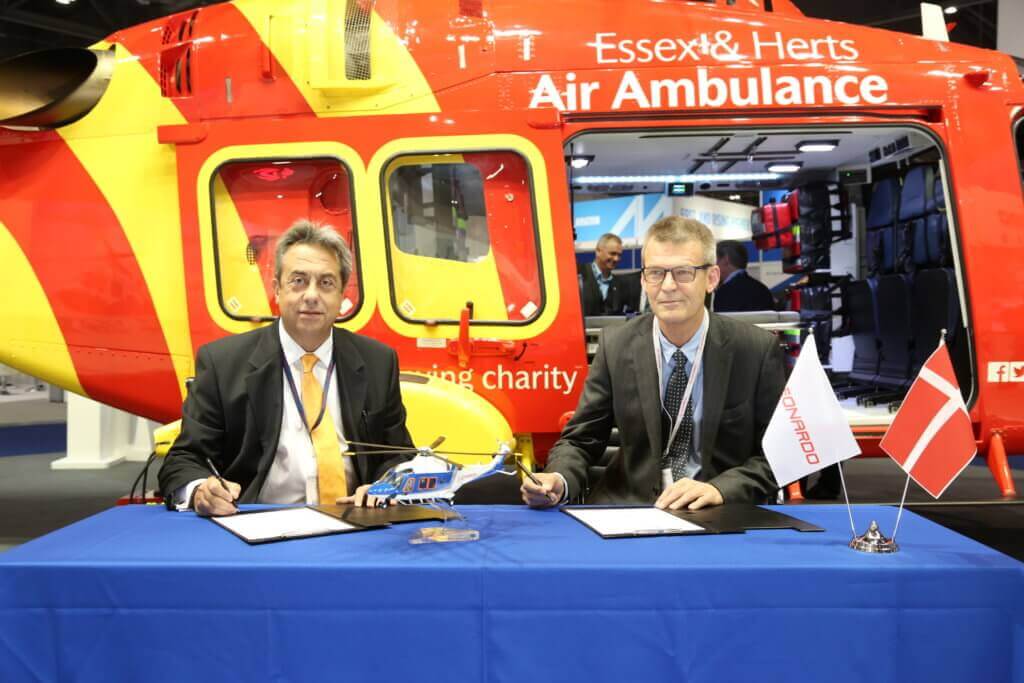 The aircraft will enter service in the first quarter of 2018 to perform wind farm support operations for DONG Energy at Hornsea Project One, in the North Sea — 120 kilometres offshore from Humberside, U.K.
The order marks the first contract for the AW169 model in Denmark as well as the first AW169s to be used to support wind farm duties in U.K., following successful operations carried out in the North Sea for other customers in Europe.
These helicopters will feature a specially customized configuration including a dedicated offshore interior and rescue hoist to support maintenance personnel working on the wind turbines.
Uni-Fly A/S and DONG Energy will perform a quantum leap forward in capabilities due to the high performance and the latest generation technology and safety standards of the AW169 – making it the most advanced helicopter in its weight category today. In Europe the AW169 has already proven successful in other key markets including emergency medical service, corporate transport, harbor pilot shuttle and law enforcement.