Japan's National Police Agency orders two Airbus H135 helicopters
The National Police Agency of Japan has placed an order for two H135 light-twin helicopters, making it the first in Japan to operate the Helionix-equipped helicopters, when these are delivered in 2019. The H135 will be deployed by the Wakayama Prefectural Police and the Kumamoto Prefectural Police for law enforcement missions.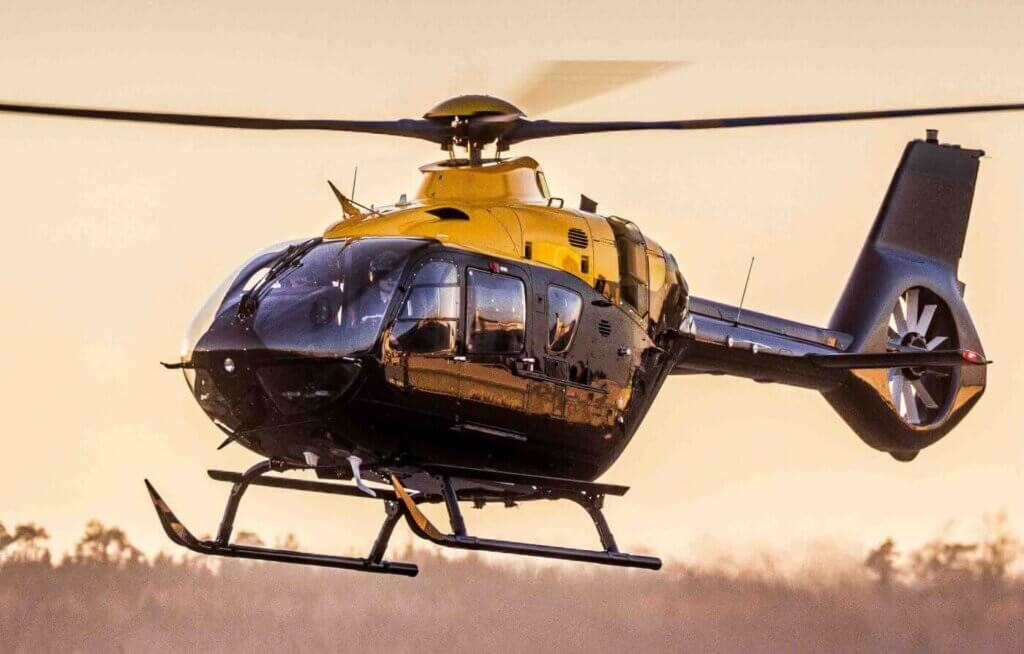 At the same time, the AS365 N3+ and H155 earlier ordered in 2015 were delivered to the National Police Agency this month, and will be deployed by the Fukuoka Prefectural Police and the Kagawa Prefectural Police respectively.
"We are extremely honoured by the National Police Agency's continued vote of confidence, becoming the launch customer of the Helionix-equipped H135 in Japan. It is also a great pleasure to deliver the two Dauphin family aircraft to our long-standing customer," said Olivier Tillier, Managing Director of Airbus Helicopters Japan. "We are certain that the high-performance H135 is the perfect choice for the Agency, with the fleet contributing greatly to a wide range of law enforcement missions. We will continue to deliver the fullest support to meet our customer's requirements."
Fitted with Airbus Helicopters' innovative cockpit suite, the new avionics system in the H135 offers operators increased mission flexibility and safety. Installed with the modern 4-axis autopilot, the pilots will benefit from a significant reduction of workload, while being assured of an unrivalled level of safety derived from the enhanced features on board.
Leveraging the latest technology, the H135 is the unbeaten market leader in light, twin-engine, multi-purpose helicopters, and is a perfect fit for a variety of missions, ranging from emergency medical services, law enforcement, VIP and business passenger transport, and military training. Specifically in Japan, H135 customers in-country benefit from the training support at Airbus Helicopters Japan's H135 full flight simulator centre based in Kobe. There are 86 H135s currently operating in Japan, of which ten are deployed by the Japanese police agencies. Globally, close to 1,200 H135 helicopters are in service, clocking in over three million flight hours.
Helionix is an innovative avionics system which offers operators exceptional mission flexibility and safety. Designed based on a family concept with standardised features, it may be installed on nearly all new Airbus Helicopters' commercial rotorcraft. Helionix is fully modular and may be installed with one to four large electronic displays, allowing the flexible adaptation to any light helicopter.