The Helicopter Museum announces 'World at War' details
To celebrate the completion of its three-year restoration of the Weston Airfield Control Tower and Pilots Block, The Helicopter Museum in Weston-super-Mare is hosting a very special weekend. On April 8 and 9 these historic buildings will be taken back to their hey-day of the 1940s, with the construction of a huge Second World War living history encampment on the airfield.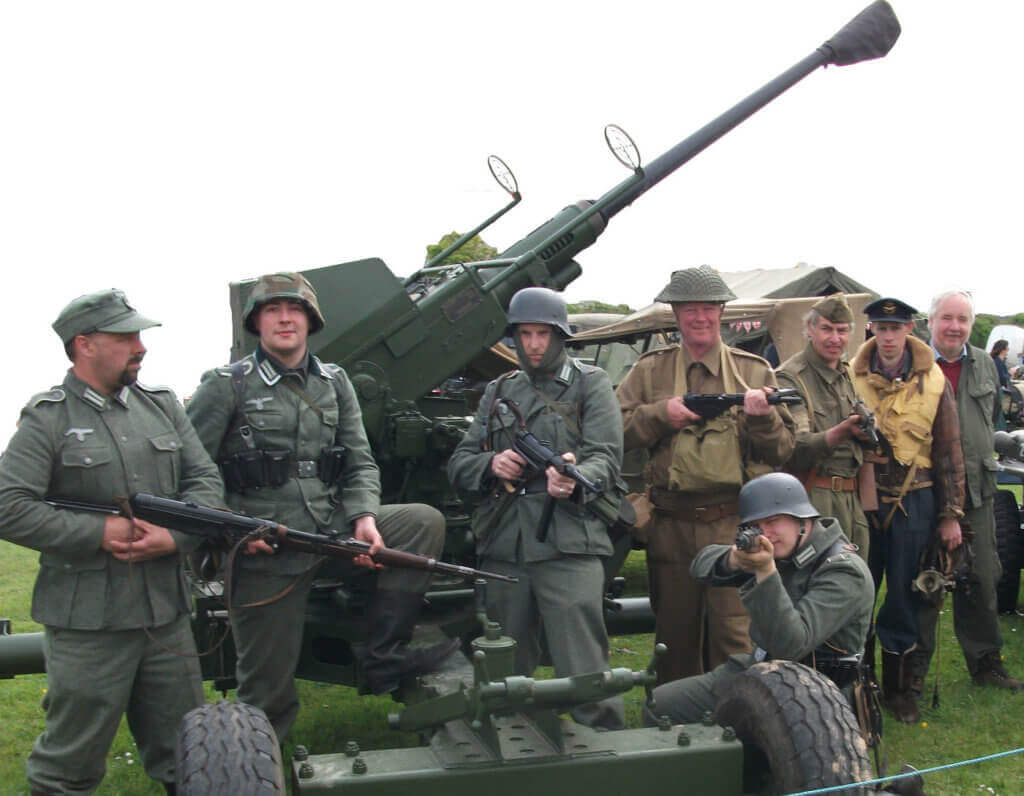 "With over 150 period re-enactors, 30 wartime vehicles plus command tents, artillery pieces, gun emplacements and home guard displays this is one of the most ambitious events the museum has ever undertaken," said museum marketing assistant, Peter Michallat. "There will be German paratroopers on the prowl, a replica field hospital, a shooting range, wartime espionage tent and also a Vietnam Village on site with the jeeps and weaponry from the Vietnam war. We'll even have a Lancaster Bomber flight simulator for visitors to test fly and uniforms for them to try on during this interactive weekend!"
Veterans from the more recent Falklands and Afghanistan conflicts will be attending the weekend to chat to visitors, whilst actor and friend of the museum, Richard Gibson (famous for his portrayal of Herr Flick in 'Allo Allo'), will be signing autographs and posing for photographs.
The World at War event has been organized in association with the Armed Forces charity SSAFA and the Royal British Legion as part of their 2017 Poppy Appeal.
Representatives of both charities as well as other local Armed Forces charities and associations will be in attendance throughout the weekend when the newly completed Weston Aviation Exhibition, housed in the 1940s pilot's block will also be opened to the public for the first time.
Doors open at 10 a.m. on both days and actual helicopter flights take place on the Sunday afternoon (April 9). There are no extra charges for the event or access to the new exhibition, although normal museum admission does apply.
The Weston Aviation Exhibition charts the history of aviation in Weston-super-Mare over the last 100 years.
The Helicopter Museum is a registered charity (Number 281053) and houses the world's largest collection of helicopters including two aircraft of the Queens Royal Flight and a fully-armed Russian Anti-tank Gunship.