Helicentre and Bristow open sponsored cadet program
Helicentre Aviation Academy and Bristow Helicopters have announced the launch of the Bristow Cadet Program, designed to create the next generation of Bristow pilots. Four cadets will have their training fully sponsored to enable them to qualify as commercial helicopter pilots. The cadets will also receive sponsorship of their instrument rating course enabling them to transition directly from training into employment with Bristow, flying offshore as first officers at one of the company's U.K. bases. The program will commence this fall and will be delivered at Helicentre's Midlands-based training center.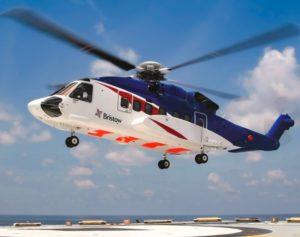 Bristow is investing in its future pilot workforce, providing opportunities for the selected cadets to receive the training, financing and mentoring opportunities they need to become industry professionals. When it comes to ab-initio training, Bristow and Helicentre share the same philosophies; both companies equally determined to ensure tomorrow's pilots are offered the very best, operator-focused training.
Captain Guy Holmes, Bristow's flight operations manager (offshore U.K.), explained, "We have created a 'ready for industry' partner program with Helicentre for those applicants who meet the high standards both companies expect, and we are delighted to be in a position to offer these future helicopter pilots a great start to their careers."
Helicentre Aviation chairman, Chris Line, added: "Being chosen to provide training for one of the world's leading helicopter operators once again allows us to contribute to the growing demand for professional helicopter pilots, and we are exceptionally proud to have this opportunity."
News of the Bristow Cadet Program comes less than a week after the Academy announced a Bristow CPL(H) scholarship for its modular students, providing investment into commercial training from Helicentre and mentorship from Bristow.
The Bristow Cadet Program application window opens today, Aug. 12, and closes on Saturday, Aug. 31, 2019. Successful applicants of the joint Helicentre – Bristow selection process are expected to be announced by the middle of September. Full details about the Cadet Program can be found at www.flyheli.co.uk/bristow where those who meet the prerequisites can register their interest and complete an online application.
Helicentre Aviation Academy will be holding an informal open day on Sunday, Aug. 18 between 10 a.m. and 4 p.m., which also coincides with World Helicopter Day. This will provide those interested with an opportunity to visit the training center in Leicester, and speak to members of the team about the Cadet Program and career opportunities available to future pilots.