Boeing recognizes East/West as Supplier of the Year
East/West Industries, Inc. has been recognized as a Supplier of the Year in the Global Supplier Diversity category by The Boeing Company.
In February 2018, East/West was notified that it was one of 85 companies worldwide to receive the Boeing Performance Excellence Award Gold. Subsequently achieving the Supplier of the Year designation further acknowledges East/West's superior performance and labels this class of winners as the best of the best.
This year's recipients represent an elite group among 13,000 active Boeing suppliers in 57 countries around the world. The selection was based on stringent performance criteria for quality performance, delivery performance, cost, environmental initiatives, customer service and technical expertise.
Founded on Long Island in 1968, East/West designs, manufactures and repairs aircraft seats and other products critical to crew safety and survival.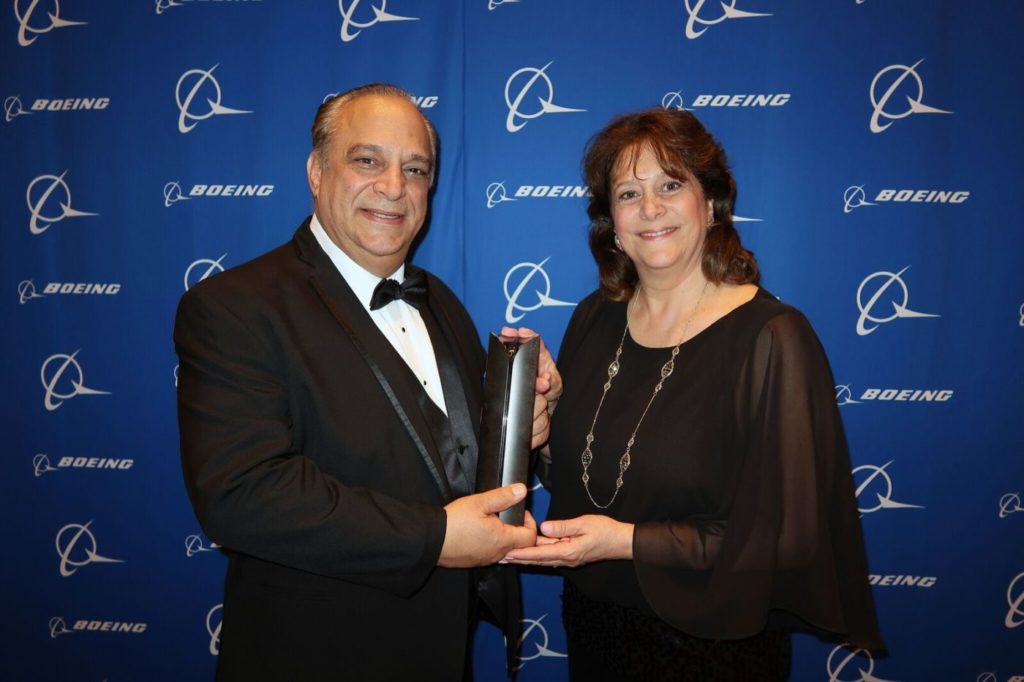 Boeing has selected East/West seats for its SB>1 Defiant and CH-47 Chinook helicopters.
"This is a remarkable honor and a point of pride for our entire team," said East/West president Teresa Ferraro. "Being named as a Supplier of the Year reaffirms that the men and women of East/West are tremendously capable and responsive to Boeing's expectations for cost, quality and schedule."