Babcock to provide helicopter support to world's biggest offshore wind farm
Babcock Mission Critical Services (MCS) Onshore has been awarded a multi-million pound contract by DONG Energy to provide specialist helicopter support to the new Walney Extension offshore wind farm.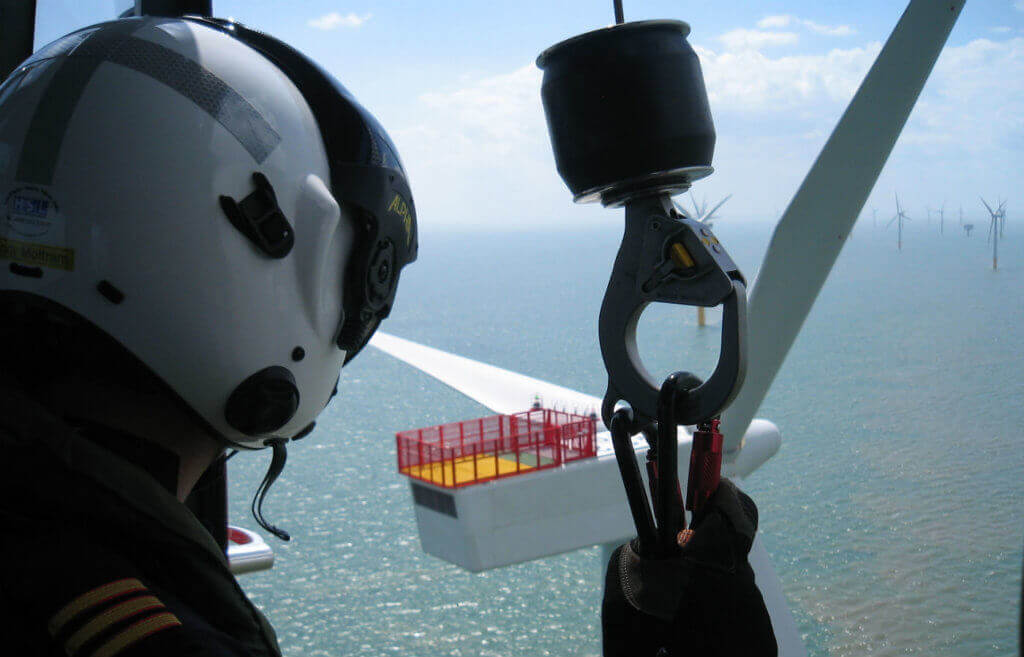 The windfarm will be the largest in the world when it becomes operational in 2018, with 87 turbines providing clean electricity to around half a million U.K. homes.
The helicopter support contract, which runs for five years from 2018, will see Babcock operate a brand new hoist-equipped H135 aircraft, as well as a back-up EC135 T3, to transport people and cargo to and from the windfarm. The aircraft will be custom-configured by Babcock to meet DONG's specifications.
Highly skilled Babcock pilots and hoist operators will lower passengers and equipment onto the massive turbines to carry out vital repair and maintenance works. Specialist helicopter engineers will ensure the aircraft are maintained to exacting requirements laid down by European regulators.
DONG Energy has submitted a planning application for development of an aircraft hangar within Walney Airfield, and the local authority is expected to issue its planning determination early in 2017. The scheme will also require approval by the Civil Aviation Authority.
"We have decades of experience in providing safe and reliable helicopter operations including for offshore wind farms and we are delighted to be selected to provide critical support to such a large and prestigious project," said Tim Shattock, managing director of Babcock MCS Onshore. "Helicopters are the most effective and efficient way of ensuring the right people and equipment are in the right place to keep the windfarm operating."
Walney Extension is expected to be fully commissioned in early 2018, at which time it will be the biggest offshore wind farm in the world, surpassing the 630MW London Array Offshore Wind Farm, which was commissioned in 2014 by DONG Energy and its partners. The wind farm will be constructed and operated under the U.K.'s EMR FID-enabling regime with a fixed price for the first 15 years of production.
"This new contract will create or sustain jobs for pilots, hoist operators, engineers and meteorological officers who will provide and verify vital local weather information for us, which will maximize the efficiency of the operation," concluded Shattock.