ASU to reveal new product combination at Heli-Expo 2017
Aviation Specialties Unlimited (ASU) Inc. has announced the company will display a new product combination during Heli-Expo 2017, in Dallas, Texas. The new product was designed for a more rugged, lighter, comfortable mission experience with the new ASU aviation night vision helmet mount and battery pack known as the Aeronox, along with the Aspida carbon Paraclete Aviation Life Support helmet with the Kairos Retention Assembly, and ASU white phosphor night vision goggles .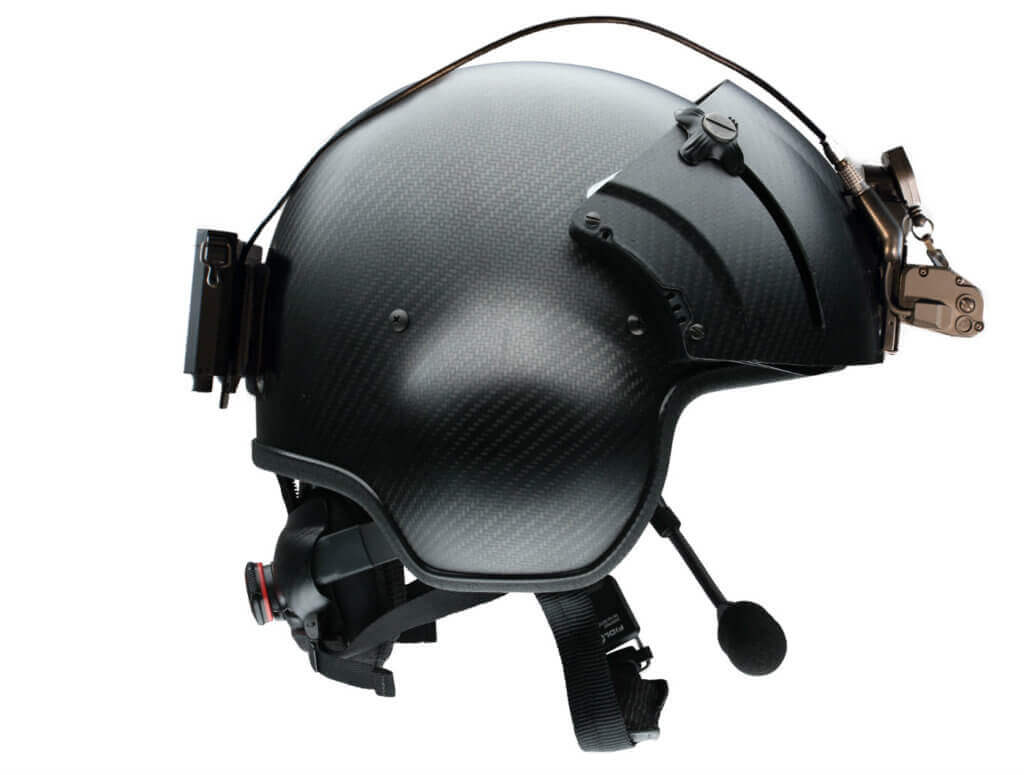 "This combination of the new helmet and mount vastly improves the user experience," said ASU senior business development manager Kim Harris. "As a pilot that has flown with night vision goggles for decades, I have experienced firsthand how much the lighter helmet, battery pack and goggle mount can decrease strain on a pilot or crew members wearing the equipment. When flying several missions, every ounce matters. We worked with the manufacturer, Wilcox Industries to make sure the new battery pack and helmet mount were game changers in the industry. The addition of the Paraclete carbon helmet reduces strain even further without sacrificing durability or protection."
In addition to the new product combination reveal, ASU is hosting a customer appreciation event at its booth #10334 on March 8 at 1 p.m., where beer and wine will be served. Attendees will be able to say hello to ASU CEO Mike Atwood, CFO Chris Atwood and meet members of the ASU team. Mike and Chris Atwood announced that they will be empowering other team members of ASU to take on a larger role with ASU's future.
Kim Harris, along with ASU president Jim Winkel; chief pilot Justin Watlington; vice president Hannah Gordon; vice president of engineering Kip McDermott; and key accounts manager Kevin Radigan will be present. One of ASU's newest team members, Mike Guinn, will also be at the show.
"For more than 20 years, ASU has built an internal team of experts that have collectively grown the company to the global presence that it is today," said ASU president Jim Winkel. "Mike and Chris Atwood and the ASU team were trailblazers not only for ASU, but also for the advancement of night vision goggle use in the entire civilian market.
"Fortunately for us, the people at ASU that are taking on new roles have been trained, equipped and prepared for their new jobs during the last 20 years.  With the addition of new team members and expanding roles, ASU is poised for great growth in the future. We hope Heli-Expo attendees will stop by and help us celebrate Mike and Chris Atwood."