Astronautics RoadRunner EFI flies at Paris Air Show
Astronautics Corporation of America's new RoadRunner electronic flight instrument (EFI) — in cooperation with Regourd Aviation and AEROTEC — is completing demonstration flights on an AgustaWestland AW109 helicopter at the Paris Air Show.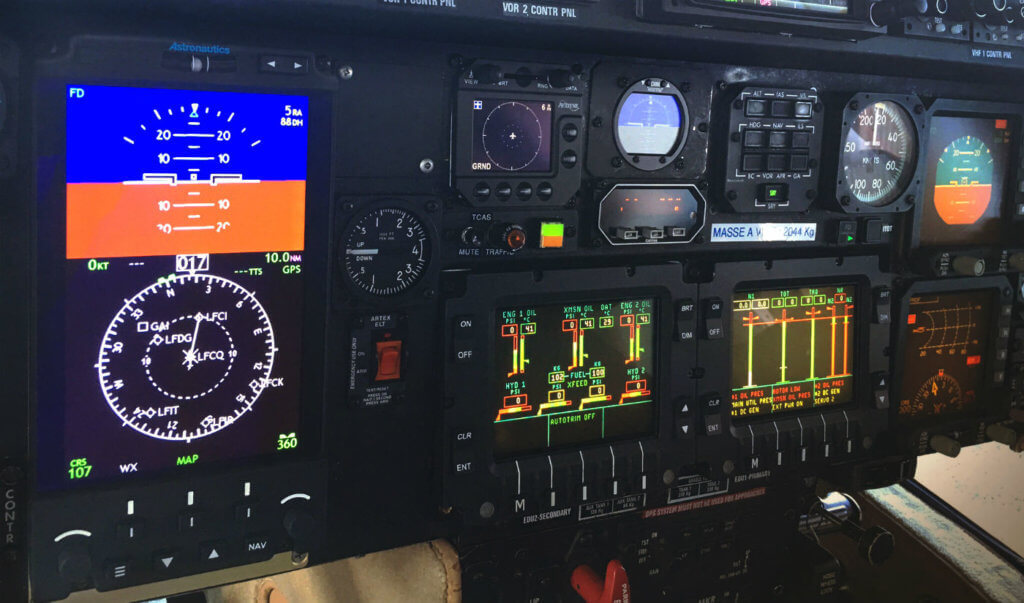 The Astronautics RoadRunner EFI, designed as a drop-in replacement with minimal wiring changes, is the fastest and most cost-effective way to upgrade from existing attitude direction and horizontal situation indicators to modern EFI system functionality. The display provides flight crews with enhanced safety, reduced maintenance and replacement costs, and minimal downtime for installation.
Additionally, the EFI will include helicopter terrain awareness and warning system (HTAWS) and synthetic vision system (SVS).
"The Paris Air Show is the perfect venue to show our customers the benefits of this advanced display system," said Astronautics vice president of displays and cockpit integration, Rich Anderson. "We are getting close to bringing the RoadRunner EFI upgrade to the marketplace and are proud to be working in cooperation with Regourd and AEROTEC to fly it in an A[W]109."
AEROTEC is an official dealer of the RoadRunner EFI, located in Graulhet, France. The company specializes in aeronautics maintenance and manufacturing and is certified to complete the maintenance of avionic equipment and flight instruments, including general overhauls, test-bench controls, systems and equipment, airplane and helicopter changes, and on-site intervention.
Regourd Aviation, located in Paris, France, covers flights for regular airlines, governmental and para-governmental organizations, oil and mining companies, and ad hoc charter flights.
RoadRunner EFI builds upon Astronautics' history of providing the most reliable units in the industry, fully certified for the demanding helicopter environment.