Wiking puts H145 into commercial service
Wiking Helikopter Service has completed the first commercial sea pilot transfer using its new Airbus Helicopters H145 in offshore configuration.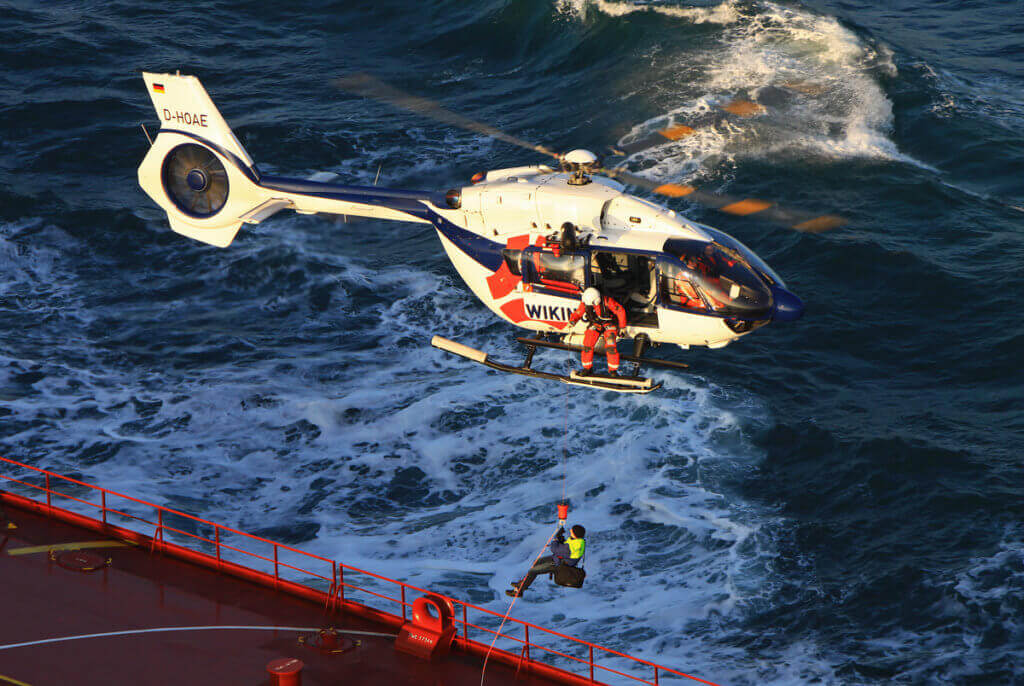 The sea pilot transfer took place on Feb. 13 in the North Sea, near the German Bight. The culmination of many hours of training, the operation also marked a milestone for the H145 in a new market segment.
Certain ships in the German Bight are required to take a sea pilot on board to assist with local navigation. Wiking has long specialized in these sea pilot transfers, conducting around 55,000 transfers since the company's founding in 1975, according to its website.
Wiking also supports offshore wind farms, conducts passenger flights for the oil-and-gas industry, and provides offshore rescue and helicopter emergency medical services operations.
In early 2016, Wiking, along with HTM Offshore, took part in a two-day offshore flight trial of the H145 organized by Airbus Helicopters. Equipped with a distinctive Fenestron tail rotor, the H145 is the latest variant of the Airbus (formerly Eurocopter) EC145.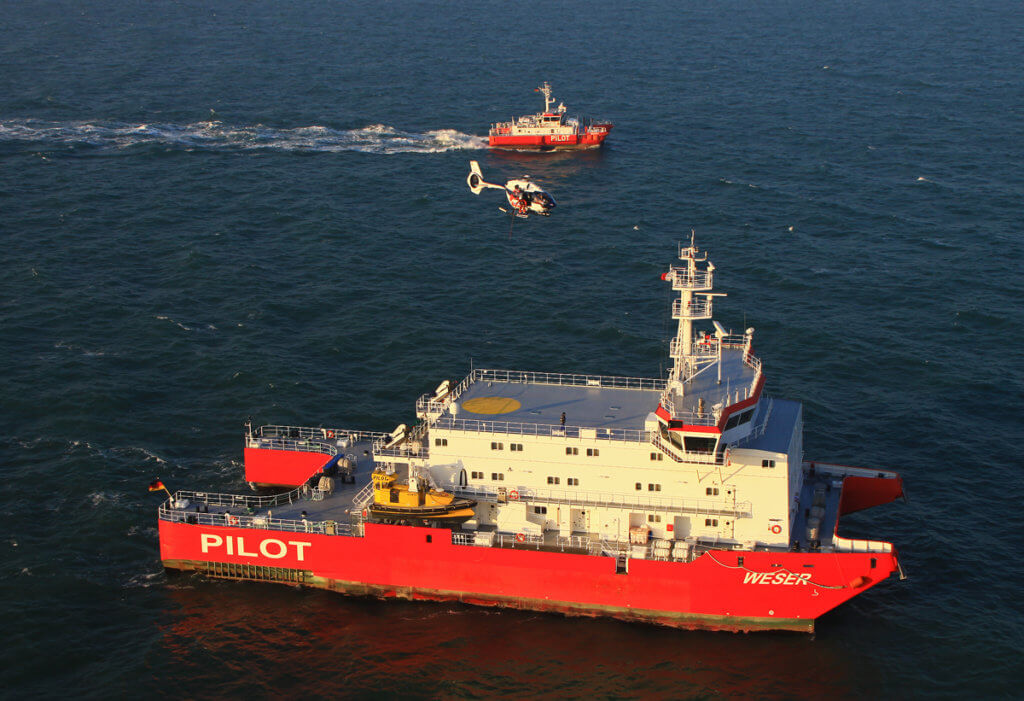 In June of last year, Wiking announced it had placed an order for two H145s in an offshore configuration, to be used for sea pilot transfer, wind farm support, and air rescue missions over the North Sea.
In a press release, Wiking managing director Holger Stockmeyer cited the H145's increased performance, Helionix cockpit, and four-axis autopilot with auto-hover function as advantages for Wiking's offshore operations.
"Moreover, the machine offers high performance reserves as well as a large interior, and it satisfies our strict safety requirements for the transfer of persons over the sea," he stated.
Wiking took delivery of its first H145 in October 2016, and expects to receive the second aircraft later this year.
The H145 in offshore configuration is equipped with an emergency flotation system certified for Sea State 6, weather radar, helicopter emergency egress lighting system, and an automatic deployable emergency locator transmitter.