Uber to launch electric VTOL aircraft in Dallas and Dubai
A new generation of electric air taxis could dramatically transform low-altitude urban airspace within the next decade — although these small vertical takeoff and landing (VTOL) aircraft are unlikely to replace helicopters as we know them.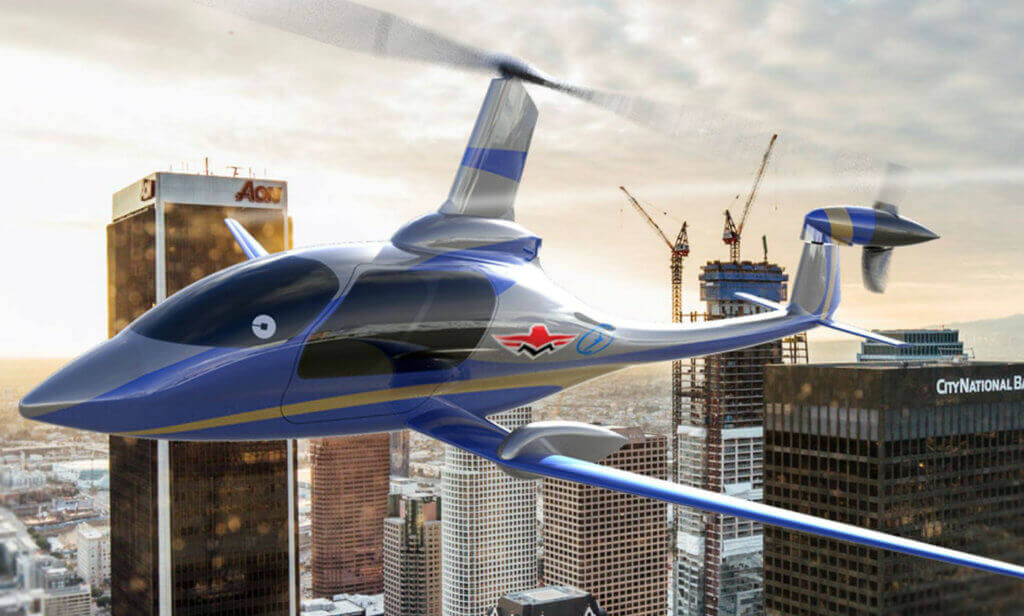 The e-VTOL revolution is being led by the ride-sharing technology company Uber, which has convened the Uber Elevate Summit in Dallas, Texas, this week to explore a future in which electric aircraft would radically expand urban mobility.
Why Dallas? As Uber chief product officer Jeff Holden announced on Tuesday, Dallas will be one of two launch cities for the Uber Elevate concept — the other being Dubai, United Arab Emirates. According to Holden, Uber aims to deploy its first air taxis in these cities by 2020.
"Dallas is the perfect place because it has this rich history of aviation," Holden told the crowd at the Elevate Summit.
The Dallas-Fort Worth area also has supportive local governments, a real estate development partner eager to start building the necessary infrastructure, and aviation companies — including Bell Helicopter — that are fully behind Uber's vision.
That vision is at once more practical and more ambitious than the longstanding science fiction fantasy of personal flying cars. While personal VTOL aircraft have always promised exceptional mobility, large-scale deployment of individually owned aircraft would present a host of safety, training, and deconfliction concerns.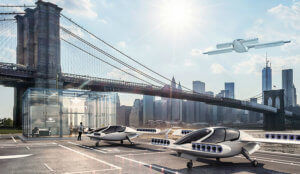 Instead, Uber imagines a near-term future in which small e-VTOL aircraft would be operated commercially from established vertiports as on-demand air taxis. Cleaner and quieter than helicopters thanks to their electric propulsion — and consequently more readily tolerated by urban residents — these e-VTOLs could be deployed in numbers that would enable high production volume manufacturing and associated economies of scale.
Indeed, Holden predicted that in the near term, an e-VTOL air taxi's cost per passenger mile could be as low as US$1.32, comparable to the present cost of an UberX transport. In the long term, he said, the cost per passenger mile could fall below the variable cost of a passenger car, which could encourage more people to rethink car ownership altogether.
"If we can provide ubiquity and low cost, people will actually dispense with their privately owned vehicle," Holden said.
But achieving that kind of efficiency and affordability will require a very specific design approach — one that, among other things, trades hover performance for efficiency in cruise flight.
As Uber observed in a white paper published in October 2016, helicopters are designed for military and multi-use roles that require sustained hovering for extended periods of time, and are relatively inefficient in cruise flight. By contrast, e-VTOL air taxis will spend most of their time in cruise flight and can be optimized accordingly.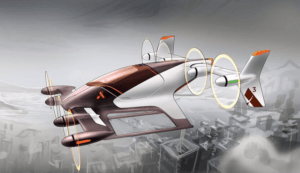 On the first day of the Elevate Summit, Aurora Flight Sciences unveiled one approach to that kind of design optimization. Based on the XV-24A X-plane that Aurora is developing for the U.S. Department of Defense, the company's proposed e-VTOL air taxi uses multiple rotors low to the ground for hover capability, and wings and a rear-mounted propeller for forward flight.
According to Aurora e-VTOL program manager Diana Segel, the aircraft was designed to be extremely simple and efficient, and has already flown successfully in a subscale version.
"We really feel we have a viable concept here that can be realized near term because of its simplicity, and that we can also make available for a very attractive cost, compared to more complex designs," she said.
Aurora isn't the only company with a vision for e-VTOL air taxis. Also on Tuesday, Carter Aviation Technologies president and CEO Jay Carter announced that his company is partnering with Mooney International on an e-VTOL aircraft based on Carter's Slowed Rotor Compound (SR/C) technology.
And, the German startup Lilium presented its concept for a five-place e-VTOL jet that promises a 300-kilometer (185-mile) range and 300 km/hr cruise speed.
Major aircraft manufacturers are also jumping on the e-VTOL bandwagon. At the Elevate Summit, A3, the Silicon Valley outpost of Airbus, discussed its previously announced e-VTOL concept, Project Vahana. According to A3 head of autonomous systems Arne Stoschek, vehicle development is underway in Silicon Valley, and the company has already completed some subscale flights.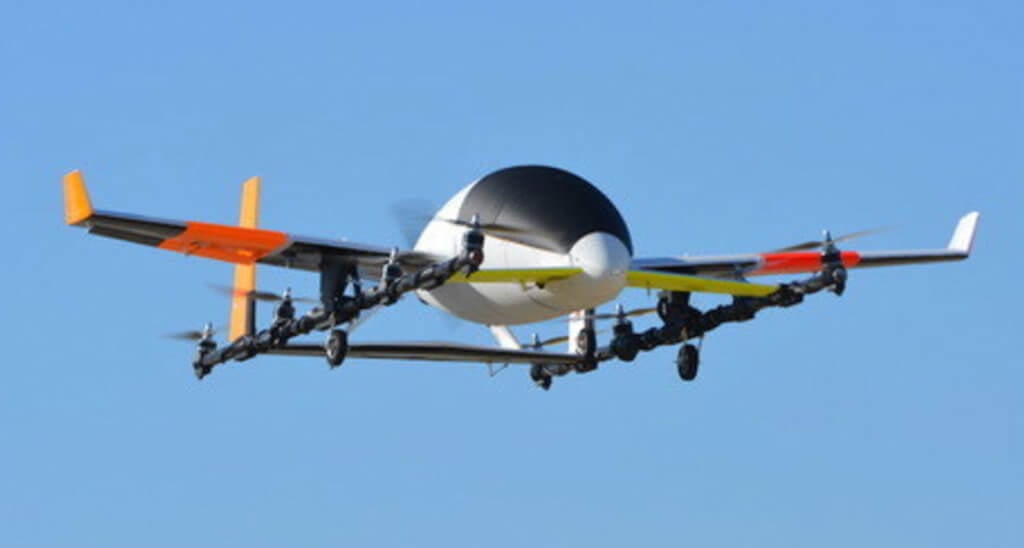 Bell Helicopter is also actively involved in e-VTOL development. Although the company did not unveil a specific aircraft concept at the summit, director of engineering innovation Scott Drennan told attendees that Bell will have a "modular, adaptable and scalable" design. He said that Bell's concept will be "agnostic" with respect to energy storage, able to accommodate both electric and hybrid electric systems.
But developing and certifying appropriate aircraft is only half the battle. A viable network of e-VTOL air taxis will also require significant investments in infrastructure, including vertiports with charging facilities. In Dallas, Uber is partnering on initial vertiport development with the real estate developer Hillwood, whose chairman, Ross Perot Jr., is also an accomplished pilot.
Speaking at the Elevate Summit, Perot expressed optimism that the Dallas-Fort Worth metro area will erect its first vertiports within the next few years, beginning with a vertiport at Hillwood's Frisco Station development, just north of Dallas. "At the big entertainment hubs in North Texas, we can fairly quickly get these vertiports up," he said. "It's going to be wonderful to bring more and more people into this aviation community."
Uber anticipates that on-demand e-VTOL air taxi operations will begin with piloted aircraft operating within existing air traffic control (ATC) systems. However, as operations expand, new ATC systems will be needed to handle the volume of traffic, and the aircraft will likely transition to largely or fully autonomous operations — which will present additional certification hurdles.
Given the myriad challenges involved, it could be quite some time before Uber's vision is fully realized. But the company maintains that the potential benefits in terms of urban mobility and livability warrant its ambitious approach.
Of this brave new world — in which car ownership is optional, and nightmare commutes are a thing of the past — "we just want to usher it in as fast as possible because we all want to live in this world," Holden said.