Sikorsky S-97 suffers hard landing during flight test
Sikorsky's S-97 Raider prototype suffered a hard landing during flight testing at the Sikorsky Development Flight Center in West Palm Beach, Florida, yesterday, the company has confirmed.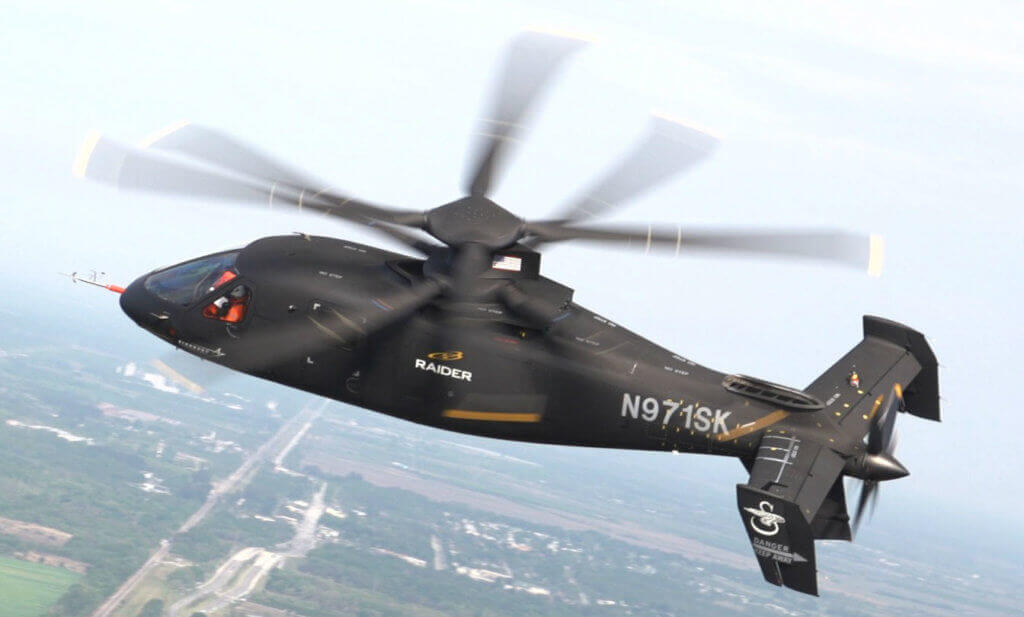 Neither of the two crew members on board were injured in the incident, which happened as the aircraft was in the hover during a test flight at about 7:30 a.m.
In a brief statement on the hard landing, Lockheed Martin, Sikorsky's parent company, said the incident was under investigation and gave no details on the extent of the damage to the aircraft — one of two prototypes working on the program. "We fully intend to continue advancing the X2 Technology," the company said.
The Raider is a coaxial-rotor compound helicopter based on technology developed in Sikorsky's X2 demonstrator, using a variable-pitch pusher propeller to achieve higher speeds than are possible with a conventional helicopter design.
Originally developed to compete for the U.S. Army's Armed Aerial Scout program, the Raider is being self-funded by Sikorsky and 53 industry partners.
The 11,400-pound (5,170-kilogram) aircraft, which has a cruise speed of up to 240 knots, began flight tests in May 2015.
In addition to developing an aircraft that it says will meet U.S. Army special operations and armed reconnaissance needs, Sikorsky is using the Raider program to continue maturing the X2 technology for Future Vertical Lift. The manufacturer said the Raider will serve as a "risk reducer" for the SB-1 Defiant, the larger coaxial-rotor compound helicopter it is developing with Boeing for the U.S. Army's Joint Multi-Role Technology Demonstrator program.