Sikorsky requires S-92 inspections after helideck landing incident
Sikorsky is calling for immediate safety inspections of S-92 helicopters in the wake of a Dec. 28 incident in which an S-92 lost tail rotor authority while landing on an offshore helideck.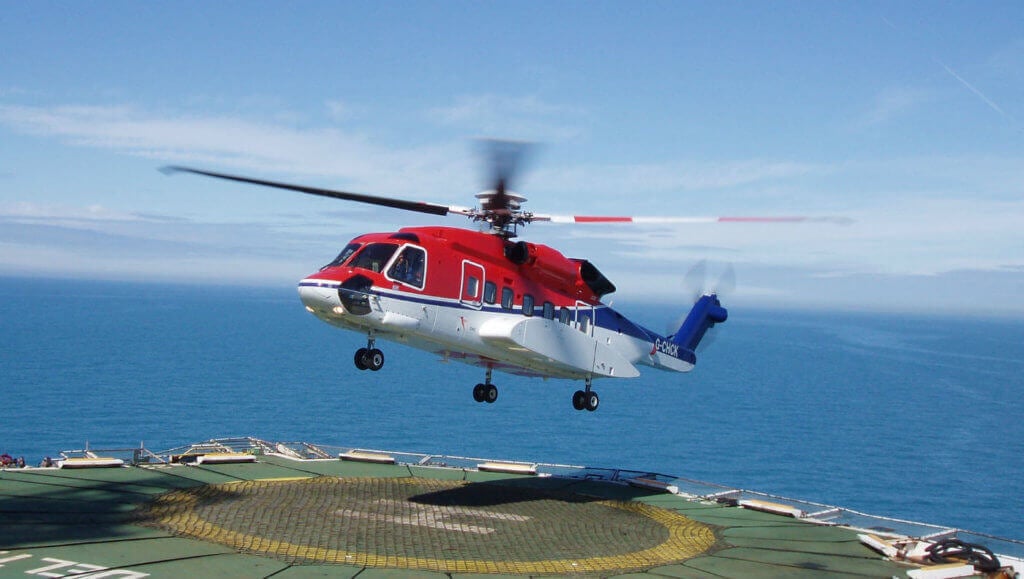 In an alert service bulletin (ASB) issued on Jan. 10, Sikorsky has called for one-off inspections of the tail rotor and bearing assemblies before the next flight, and a specific check of health and usage monitoring system (HUMS) data for each aircraft, according to the offshore helicopter safety organization HeliOffshore.
Compliance with the ASB is mandatory, which means that many S-92 helicopters will be out of service until the inspections can be completed.
"This is a requirement to undertake a global fleet-wide inspection; it is not a grounding," HeliOffshore emphasized on its website, although it also acknowledged that the ASB "will disrupt the offshore oil-and-gas industry in the short term."
The impact will be particularly pronounced in the North Sea, where the S-92 has seen heavy service due to the continued grounding of Airbus Helicopters H225 and AS332 L2 Super Pumas by the U.K. and Norway.
"We anticipate that the majority of the fleet will have the initial inspection accomplished within the next 24 to 48 hours depending on their operational tempo," a Sikorsky spokesperson told Vertical on Jan. 10. "Many operators have already informed us that they have completed this inspection. From that point, there is a recurring inspection on a continual basis."
The ASB estimates that the inspection will take approximately 11 hours. "However, there is variation in this time depending on each operator's circumstances," Sikorsky's spokesperson noted.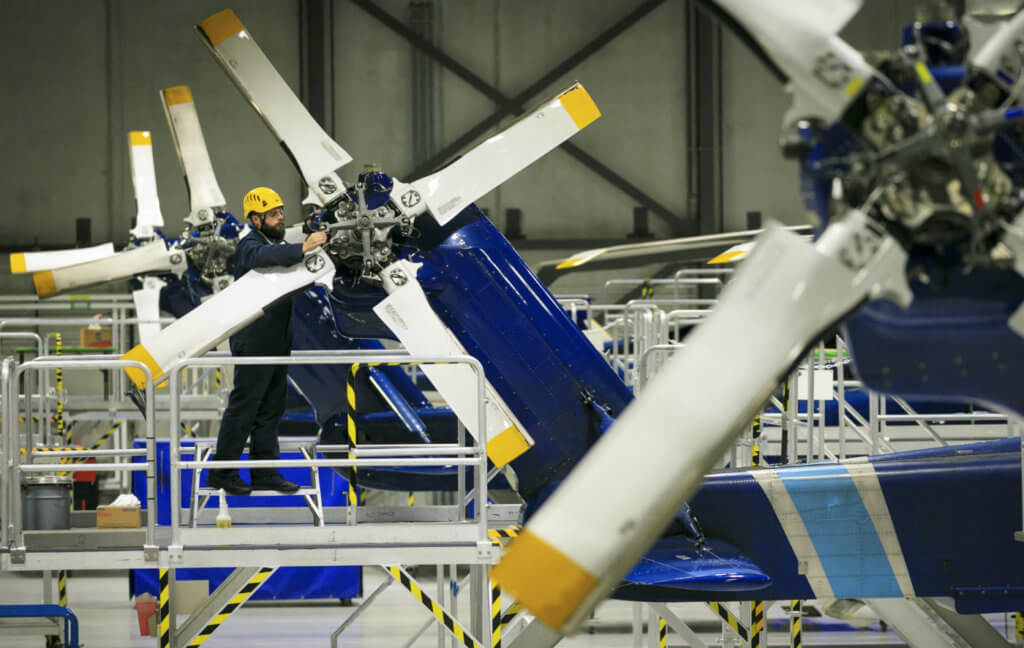 The ASB was prompted by an incident in which an S-92 operated by CHC Helicopter lost tail rotor authority and spun while landing on an offshore platform on Dec. 28. The aircraft was successfully landed and shut down, and there were no reported injuries among the passengers or crew, CHC stated at the time.
With the release of the ASB, Sikorsky stated, "Safety is our top priority, and Sikorsky is working closely with our customer and investigative authorities to determine the root cause of the loss of tail rotor authority in the Dec. 28 installation landing.
"Although the investigation into the Dec. 28 incident has not been completed, Sikorsky released an alert service bulletin on Jan. 10 to define additional interim inspection requirements for the S-92 tail rotor pitch change shaft [PCS]. Those procedures include an off-aircraft check of the PCS bearing and that check must be done before next flight with some leeway for getting back to base.
"We are committed to keeping our customers informed. We will further communicate findings if the investigation reveals any safety or airworthiness issues that affect the S-92 helicopter fleet."
The Jan. 10 ASB is not the first call for inspections of the S-92's tail rotor PCS. In November 2016, the U.S. Federal Aviation Administration (FAA) issued an emergency airworthiness directive (AD) calling for inspection and/or replacement of certain tail rotor PCS assemblies. According to the FAA, the emergency AD was "prompted by a report of an operator losing [tail rotor] control while in a hover."
In December, the FAA followed its emergency AD with AD 2016-24-51, which exempted helicopters with a tail rotor PCS assembly manufactured or overhauled on or after Nov. 3, 2016. According to Sikorsky, due to the inspections already undertaken by the manufacturer, these aircraft are cleared to fly for up to 10 flight hours before requiring further physical inspection under the Jan. 10 ASB.