SAR operators call for "composite" vision systems to enhance safety
The search-and-rescue (SAR) industry is hoping new technologies will help operations improve both in effectiveness and safety, according to stakeholders at the Helitech 2017 show. A new generation of equipment may be worth a higher cost, given the difficulty and risk of the missions, they said during a session devoted to the topic at the show in London, U.K.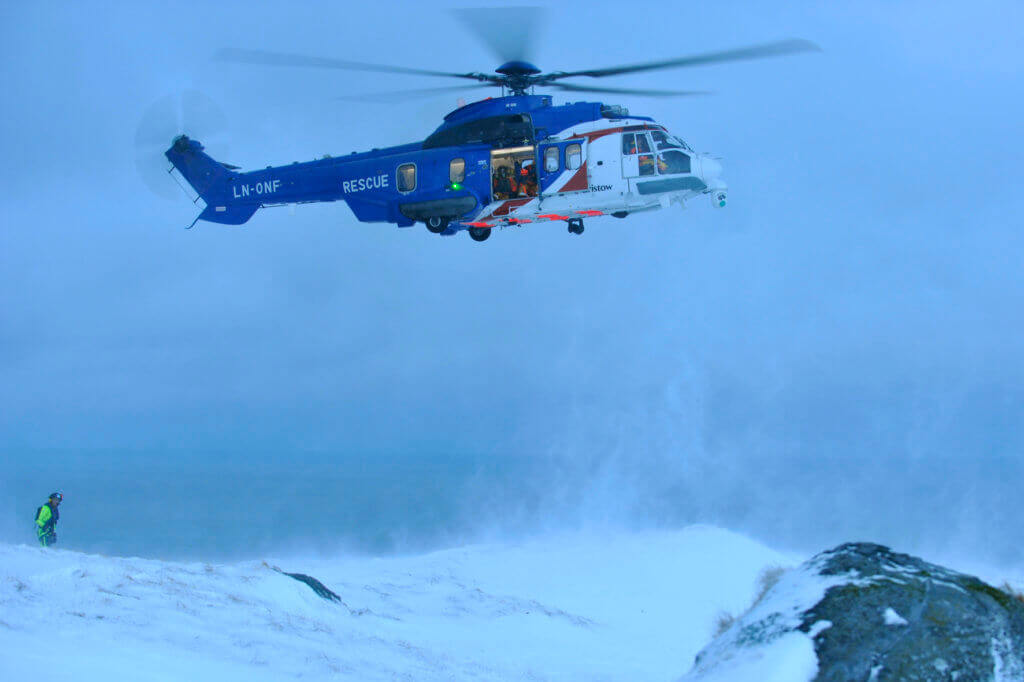 Controlled flight into terrain (CFIT) is rated as the top risk in U.K. SAR, according to Richard Dane, Bristow's standards and training manager for U.K. SAR. Therefore, he is calling for avionics manufacturers to design "composite" or "blended" vision systems. The fusion of images from sensors such as electro-optics (EO), night-vision (based on light amplification), forward-looking infrared (FLIR) and Lidar would be presented to the pilot and greatly improve situational awareness in poor visibility conditions, he said. Seeing through water vapor (clouds and haze, for instance) remains a challenge, however, as it reduces the visual range of EO, night-vision goggles and FLIR, Dane noted. Lidar has to be tested in the hope for better performance in water vapor, he suggested.
Comparable systems are in service in Dassault Falcon business jets. However, the image appears on a head-up display, with a field of view that's too narrow for a helicopter application. Dane said he expects the windshield itself could be "energized" and become the display, one day.
A blended vision system would certainly be expensive but the price would have to be put in perspective. A fully-equipped Sikorsky S-92 can cost up to $40 million, Dave Balevic, CHC's senior VP for engineering and operations, says. A FLIR system costs $1 million, but can help spot a survivor on a capsized vessel four nautical miles away, he added.
Meanwhile, SAR crews endeavor to have repeatable processes, although a mission is always different from the previous ones. "We fly from a non-point to a non-point," Balevic said. A SAR crew member trains 50 hours per month. "Sometimes you cannot train [scenarios] in a simulator, such as rescuing a climber on a cliff."