Operators and OEMs bet on data, connectivity to improve safety
The helicopter industry is still at the brainstorming stage as to how to make the most of the huge amount of data new technologies can collect, transmit and analyze, it appeared at Helitech 2017. Operators and manufacturers are looking for ways to pick the relevant data at the right time. The ultimate outcome is hoped to be improved safety and reduced operating costs.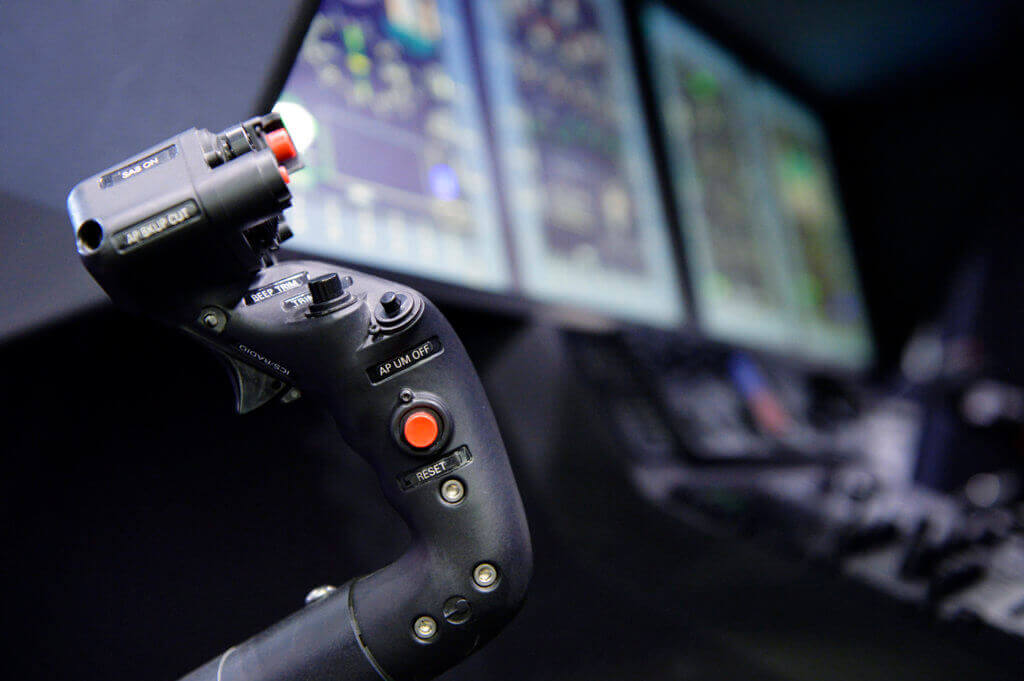 Health and usage monitoring systems (HUMS) have long been the prerogative of heavy helicopters. The advent of lower-cost, but still capable, equipment, added to the increasingly widespread use of flight data monitoring, increase the number of gigabytes that can be gathered during a flight. The democratization of connectivity then opens a world of possibilities.
In search-and-rescue, crews sometimes have to be creative and go beyond a procedure, Andrew Rognmo-Hodge, director of flight operations for Norway's Lufttransport RW, said. In his role, he would like to have a heads-up when such an event has occurred. It could come, for example, from the recording of an unusual value in a hoist parameter.
Also, when wearing night-vision goggles, the pilot is supposed to make frequent head movements. They compensate for the limited field of view. With data recorded on these movements, Rognmo-Hodge said he could detect a passive pilot who needs simulator training.
Flight safety may also benefit from better monitoring of pilot health. Rognmo-Hodge recalled a last-minute crew change because a pilot was feeling dizzy just before takeoff. It turned out he needed serious medical treatment. Such a risky situation could have been prevented had the pilot been wearing a connected watch with a health app, Rognmo-Hodge said.
In an era of connected cars, it makes little sense for an operator to have to walk to the apron to check fuel quantity in a multi-million dollar helicopter, he added.
In support, thorough tracking and analysis of multiple parameters on the aircraft, especially the engine, may enable maintenance to become on-condition. This is not yet allowed by regulators, Michael Suldo, responsible for customer solutions, oil-and-gas and EMS with Bell Helicopter, noted.
A good use of data is becoming all the more important as "we offer guaranteed availability," said Franck Saudo, executive VP of support and services at Safran Helicopter Engines. "Today, we can capture a weak signal, meaning a 70 percent likelihood of an event in the next 70 hours; we can then plan preventive action during scheduled maintenance."
"Helicopters are a natural source of data," Roberto Garavaglia, Leonardo's senior vp, strategy and business development for helicopters, said. Onboard equipment can now record thousands of parameters with high-frequency sampling. The challenge is therefore the increased workload for post-processing, he noted. Each circuit breaker measures a voltage constantly. "We have hundreds of circuit breakers; let's take the relevant data to make an informed decision," Bell's Suldo said.
Airbus Helicopters' Stephanie Bonnefoy-Fourie, head of connected services, concured, and said her team "cleans" data before "ingestion." Cleaning means, first, removing duplicates. "Inconsistent" data, which can be the result of corruption in some processes, is more difficult to detect. "But we have developed algorithms," she explained, to combat the issue. Airbus Helicopters has created a "dashboard" for data quality – "if we ingest mediocre-quality data, we do it knowingly," Bonnefoy-Fourie said.
A "business expert" remains indispensable in the next phase. At one point, Airbus considered using only data processing specialists, but experience showed this was not enough to make a good use of data to improve helicopter operations, Bonnefoy-Fourie said.
In September, Leonardo demonstrated satellite transmission of data with an offshore oil-and-gas operator. Does that mean all helicopters will transmit data real-time in the future? "We are not using technology for the sake of technology, transmitting data should meet a requirement; and the average flight lasts 40 minutes, [so] in many instances, you can wait," Bonnefoy-Fourie said.
It also depends on the mission – carrying food to a mountain shelter may not require such transmission, Garavaglia said. Meanwhile, real-time streaming is becoming vital to police operations, he added. Lufttransport's Rognmo-Hodge notes that compatibility of equipment between various assets in a search area is key.
In-flight connectivity can translate into safety, Suldo emphasized. "With a second set of eyes reviewing data in real-time, a pilot may receive recommendations for action." In maintenance, technicians on the ground may be able to prepare spare parts before the aircraft lands.
Garavaglia said human beings will retain key competencies over artificial intelligence. Even though the latter it will make progress in the future, our capability of judgement is a differentiator, he said.