Helicopters respond to Hurricane Harvey
U.S. Coast Guard, military, and law enforcement helicopter crews have been working overtime to rescue hundreds of people stranded by historic flooding in the wake of Hurricane Harvey.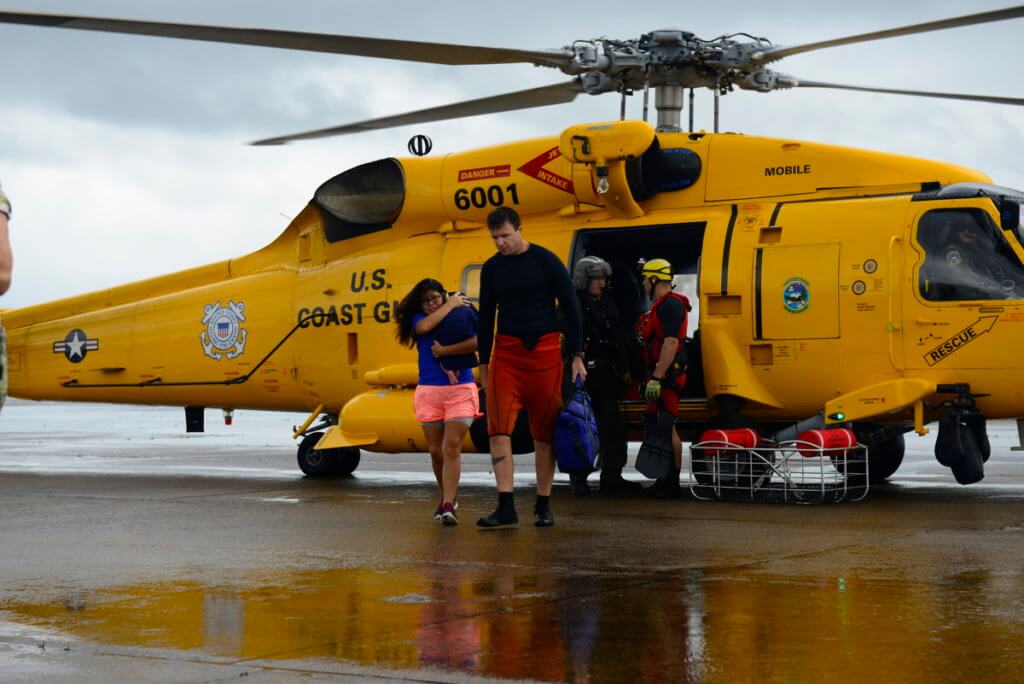 Harvey first made landfall as a Category 4 hurricane near Rockport, Texas, on the night of Friday, Aug. 25. Although it rapidly weakened to tropical storm status, it also stalled over the Gulf Coast, unleashing torrential rains that have caused devastating flooding in Houston and surrounding areas.
Some parts of Houston have already received more than 30 inches of rain, with forecasters predicting isolated storm totals as high as 50 inches.
"Local rainfall amounts of 50 inches would exceed any previous Texas rainfall record," the National Weather Service Weather Prediction Center tweeted on Sunday. "The breadth and intensity of this rainfall are beyond anything experienced before. Catastrophic flooding is now underway and expected to continue for days."
The Coast Guard has deployed 20 helicopters and 21 shallow-draft vessels to the Houston area, according to Capt. Kevin Oditt, commander of Coast Guard Sector Houston-Galveston. As of Monday, Coast Guard crews had already saved more than 2,000 people trapped by flooding, of whom more than 450 were rescued by air.
"We flew all night for the citizens of Houston," Cmdr. Jim Spitler of Coast Guard Air Station Houston said on Monday afternoon. He explained that Coast Guard air crews have been prioritizing calls by medical emergencies: "One case last night was a toddler that had respiratory failure, and another was severe head trauma."
He continued, "Since daybreak today, we've flown over 100 flights and hoisted over 200 survivors. To put that into perspective, the Air Station typically flies about five times per day. . . . When we launch, we typically fly until we're low on fuel, we come back, and we do that three times, until we have to do maintenance and switch crews."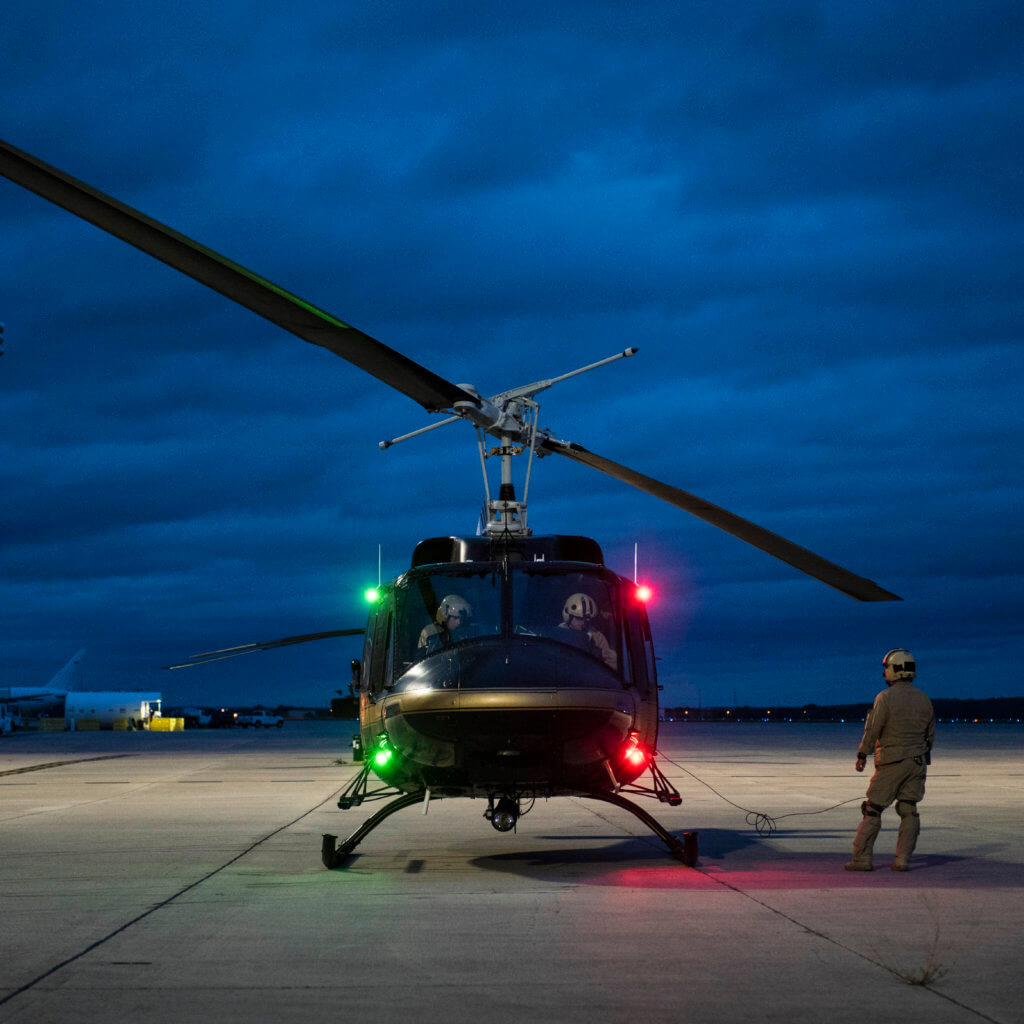 U.S. Customs and Border Protection (CBP) has also deployed aircraft to the Houston area. According to Jud Murdock, Houston director of field operations for CBP, the agency has six helicopters and two fixed-wing aircraft assisting with the response to Harvey, transporting blood and other needed supplies in addition to conducting rescues.
"Our response has been conducted with DHS [Department of Homeland Security], FEMA [Federal Emergency Management Agency], state and local and county governments," he said. "We are coordinating our efforts with all these agencies to ensure that our missions don't conflict and we are applying our resources appropriately."
Meanwhile, the Texas National Guard is using UH-60 Black Hawk and UH-72 Lakota helicopters for emergency search-and-rescue, swift-water rescues, and emergency evacuations. Aircraft from other National Guard and active duty military units have also deployed to Texas, including three HH-60G Pave Hawk combat search-and-rescue helicopters from the U.S. Air Force's 920th Rescue Wing. The Texas Department of Public Safety and Texas Task Force 1 are also taking part in what Spitler described as "an all-hands-on-deck evolution."
Private helicopters are prepared to assist with relief efforts as well. Brian Dunaway, president of Fort Worth, Texas-based Epic Helicopters, told Vertical that the company is dispatching three helicopters in response to Harvey — a Robinson R44 and R66, and a Bell 407 — although heavy rain has limited flying thus far.
"Without better weather, relief efforts are mostly ground-based, and everyone is gathering intel on available resources and preparing how to respond with helicopters once the weather is flyable," he said. "Epic Helicopters is in a fully prepared state of responsiveness for air support efforts related to Harvey."