Genesys IDU-680 avionics suite selected for MD 902 Explorer
MD Helicopters has switched its plans for the long-awaited avionics upgrade for the MD 902 Explorer, selecting the Genesys IDU-680 electronic flight instrumentation system (EFIS) instead of the Universal Avionics Integrated Flight deck that had been in the works since HAI Heli-Expo 2013.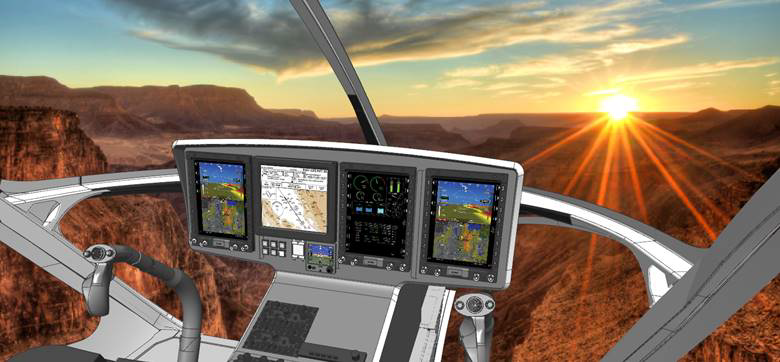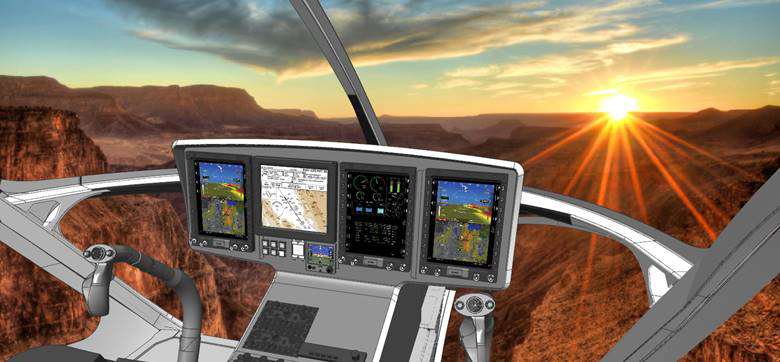 The Genesys system, which is on display in the aircraft at HAI Heli-Expo 2017 in Dallas, Texas, features three IDU-680 6×8-inch high-resolution displays; two serve as dual primary flight displays (PFDs), and the third is a multifunction display.
Capabilities include dual air data, attitude, and heading reference systems (ADAHRS), dual GPS, an engine-indicating and crew-alerting system (EICAS), integrated audio/radio/ICS control, and an enhanced helicopter traffic awareness and warning system (EHTAWS).
The system also offers a moving map, worldwide 3D synthetic vision, highway-in-the-sky (HITS) navigation, weather radar integration, ADS-B weather, EO/IR video display, and is compatible with class A and B night vision imaging systems.
Including all this functionality within the IDU-680 results in large cost and weight savings, said Jamie Luster, director of marketing and sales at Genesys (a single IDU-680 unit weighs about 11.5 pounds). She added that the key to the system's utility is in its flexibility.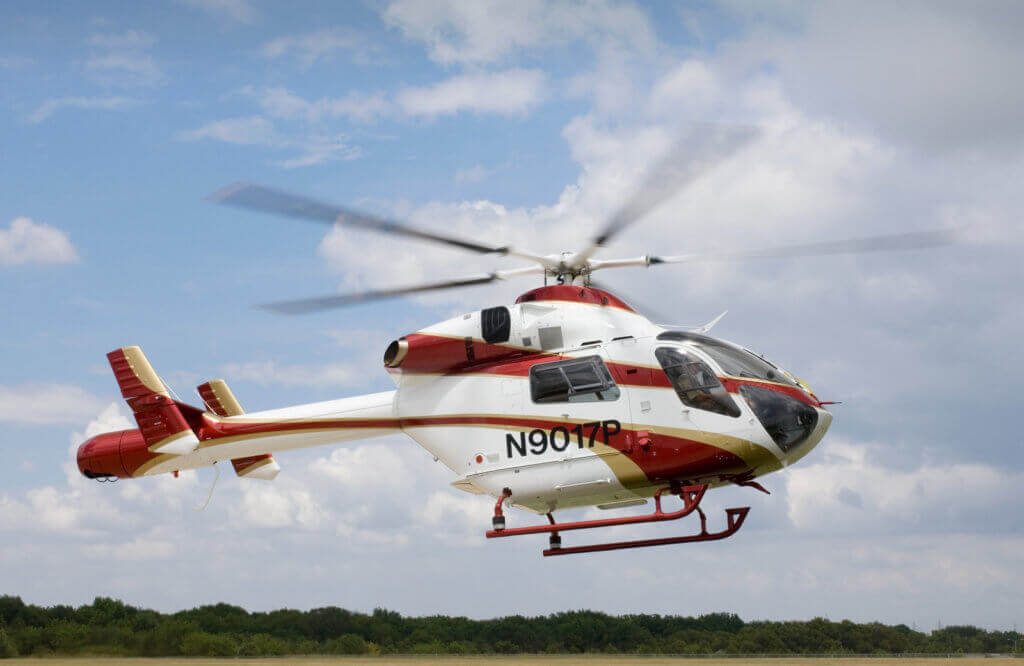 "It can be a conventional basic PFD for somebody who may be transitioning from a basic six pack instrument panel and moving to an EFIS for the first time, so it allows them to get used to the electronic version of it in a format that they're used to seeing — and then they can move to things like synthetic vision," said Luster.
The system's hover view mode allows pilots to utilize the display to hold a hover without ground reference — especially useful when hovering outside of ground effect.
The IDU-680 has been a popular choice with Leonardo for its light aircraft in recent years, appearing in both the AW109 Trekker and the upcoming AW009.
Luster said Genesys has been in discussions with MD for two or three years about including the IDU-680 within its product line, but it was only in the last few months that the process really gained traction, with MD setting an aggressive certification schedule.
"I think a lot of it was primarily because we've got experience certifying in IFR [instrument flight rules] platforms with our displays, we've been able to certify and customize the system very quickly" she said.
"A lot of our niche market is special missions, and MDs are definitely part of that realm of special missions in EMS [emergency medical services], law enforcement, [and] military."
In addition to being on display at MD's booth, the IDU-680 is included within Genesys's new integrated cockpit systems demonstrator at its booth. The demonstrator includes four IDU-680s, as well as the Genesys HeliSAS autopilot with actual servos and cyclic controls. Visitors to the booth will have the opportunity to use the demonstrator to "fly" in different locations and mission profiles around the world.