EU Clean Sky project makes slow progress
Trials of a diesel single-engine helicopter have been making slow progress, while flight-testing of Gurney flaps is imminent, as the €4-billion (US$4.3-billion) Clean Sky European research project continues.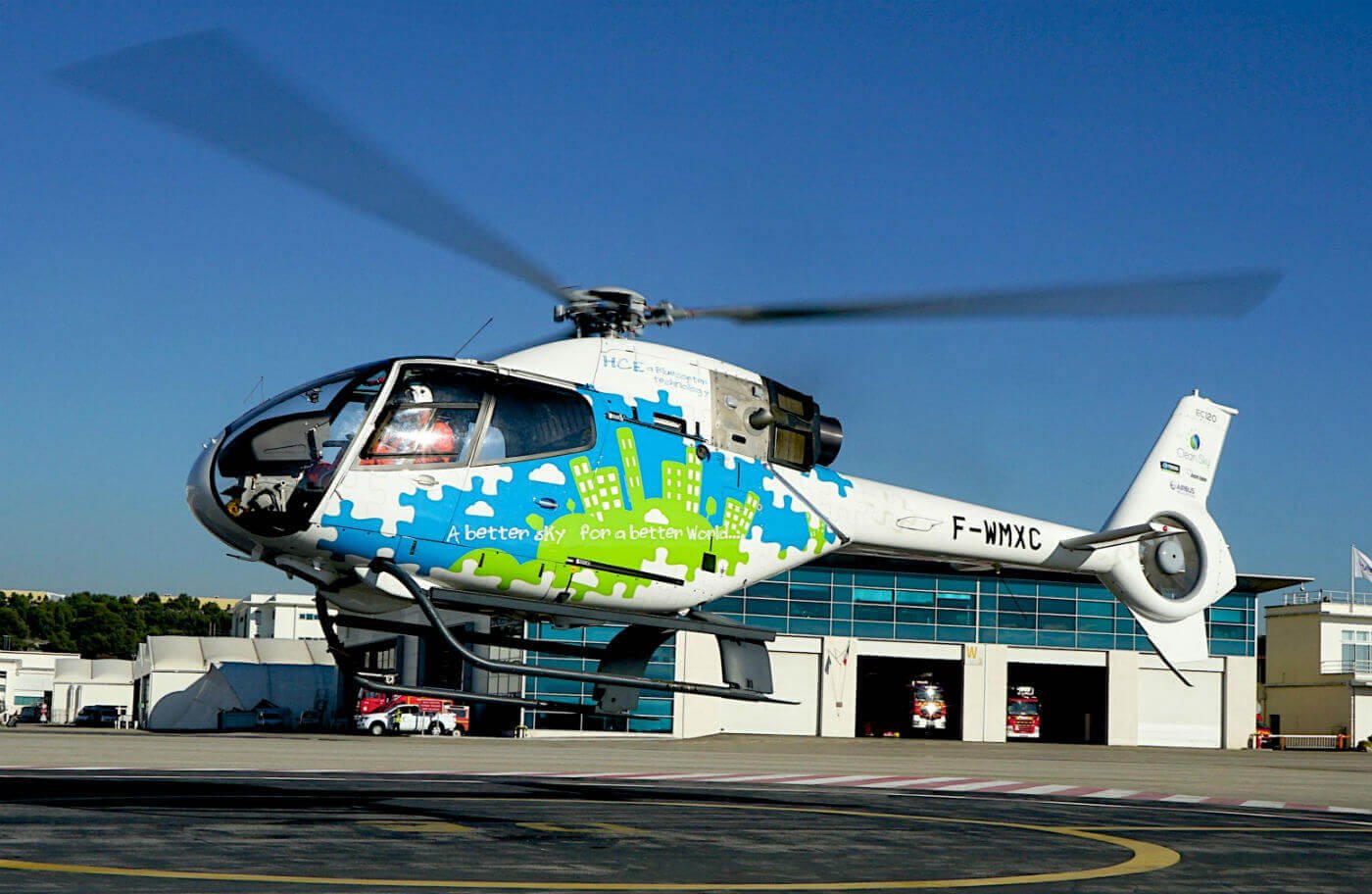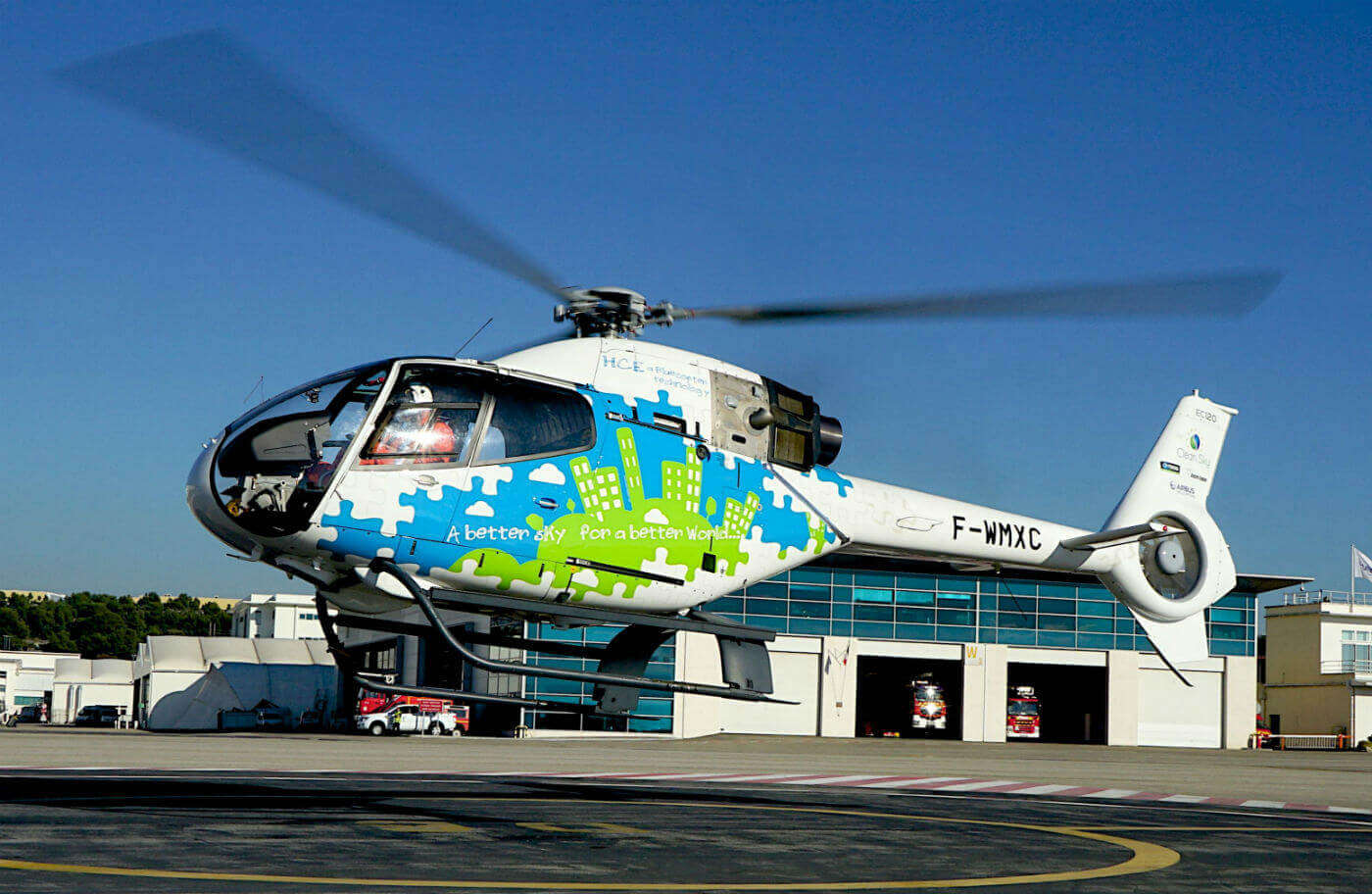 Clean Sky, the research and development project funded by the European Commission and aeronautical manufacturers, aims to develop innovative, cutting-edge technology to reduce CO2 gas emissions and noise levels produced by aircraft.
A Gurney flap is a retractable wall, perpendicular to the lower surface at the rotor blade's trailing edge, and is designed to reduce blade drag. According to Clean Sky project officer Andrzej Podsadowski, who was speaking at the 10th EASA Rotorcraft Symposium in Cologne, Germany on Dec. 7, manufacturing of Gurney flaps for the project had been completed when engineers discovered a problem. One of the components is made of titanium, using an additive manufacturing process, but it was found to not be resistant to fatigue. "We had to redesign it," Podsadowski said.
However, he still sees a chance for the flaps to fly this month on a medium twin, understood to be a Leonardo AW139.
The diesel-powered EC120 Airbus Helicopters is using as a testbed for the engine has performed only three flights, between November 2015 and July 2016. They involved short distances, where the engine could not show how its much lower fuel burn offsets its higher weight. The first sorties have at least proven the aircraft is "flyable" and equipment, such as the cooling system, works. "We have [the] budget for only 15 flight hours," Podsadowski added.
Replacing the EC120's usual Safran Helicopter Engines Arrius 2F turboshaft, the 4.6-liter V8 piston diesel engine can also burn Jet-A fuel. It features a high-pressure (1,800 bar) common-rail direct injection and one turbocharger per cylinder bank. The two sets of cylinders are oriented at a 90-degree angle to each other. In a quest for lightness, the materials draw from racecar design, as the cylinders' head is made of aluminum and the connecting rods use titanium.
At 442 shp, the engine could be seen as less powerful than the 504-shp Arrius 2F. However, both use the same power at takeoff and the high-compression piston engine is expected to be better in hot-and-high conditions. Objectives also include a 30 percent improvement in direct operational cost and a 2,000-hour time between overhaul.
Another Clean Sky project is advancing 270V DC batteries, currently demonstrating onboard battery weight can be halved. The outcome could be seen in service within six years, Podsadowski hopes.
Meanwhile, development of active rotor blade twisting has stopped. Due to budget and time constraints, Podsadowski explained, it did not make it beyond wind tunnel testing at reduced scale.
Clean Sky's budget for rotorcraft amounts to €200 million (US$215 million).