Erickson implements 'safety stand-down' after Aircrane crash in Australia
Erickson Inc. has implemented "a rolling, global safety stand-down" following the crash of one of its Aircranes during firefighting operations in Australia.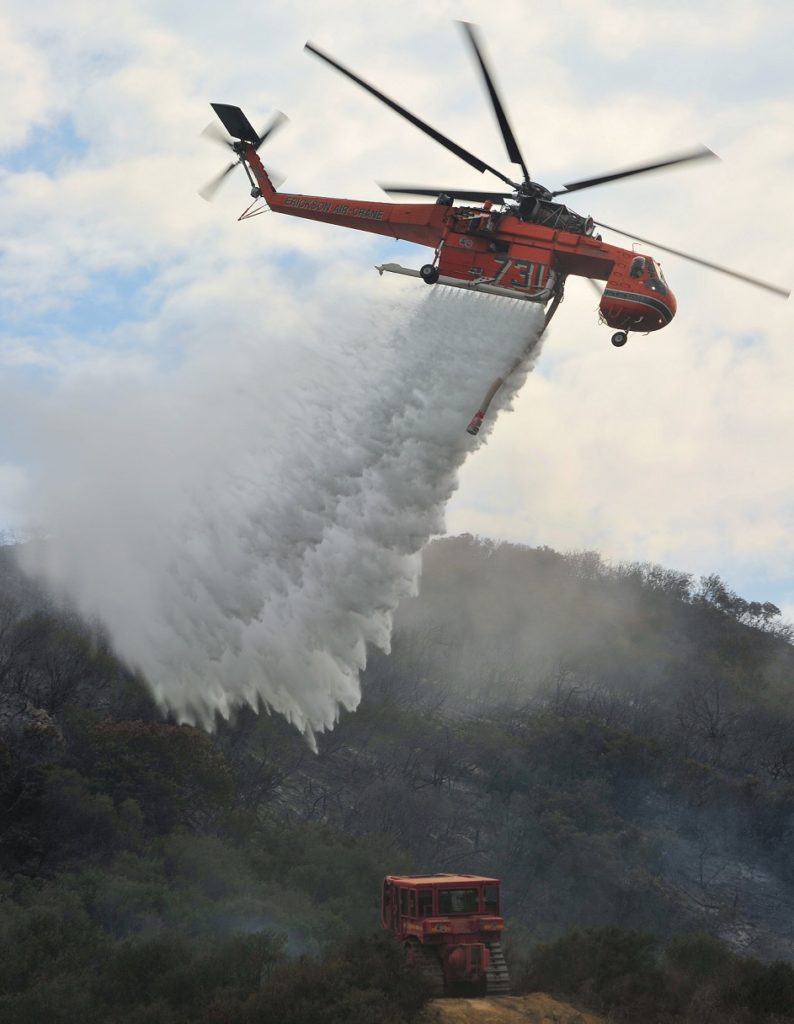 The aircraft was being operated in a partnership between Kestrel Aviation and Erickson, and in a joint statement issued following the crash, the companies said Erickson's stand-down was "to review pilot and crew safety matters and reinforce the prime importance of safety to the enterprise."
The stand-down has already been completed in some areas, with Australian media reporting that the Erickson fleet has resumed firefighting operations.
The crash happened at about 8 p.m. local time as the aircraft — an Erickson S-64E — was refilling its water tank from a dam while working on the Thomson Complex Catchment fires near Jericho, about three hours from Melbourne, Victoria. Video footage from the scene shows the aircraft lying upside down just under the water's surface.
The two pilots and one engineer on board managed to escape the aircraft and swam to the shore. They were treated at the scene by paramedics before being taken to hospital with minor injuries, but were later released.
"Preliminary data indicates the aircraft and all flight systems were operating normally at the time of the incident," Erickson and Kestrel said in their statement. "Kestrel and Erickson will continue to support active fire suppression efforts with our fleet in coordination with the Australian authorities."
First pic of crashed #Skycrane. Upside down and submerged in water. pic.twitter.com/9jUYdmIyCS

— Shayne Whiteley (@newsheli) January 28, 2019
According to a media briefing from Darrin McKenzie, Deputy Chief Fire Officer of Forest Fire Management Victoria, the flight crew were all from North America, and the dam in which the accident took place was surrounded by forests and "quite steep" sides. He said retrieval of the aircraft would be looked at over the coming days.
The Australian Transport Safety Bureau and Worksafe are investigating the accident, and Kestrel and Erickson said they are cooperating fully with the authorities.