EASA vows to slow down issuance of new rules
The European Aviation Safety Agency (EASA) has agreed on a cooldown period for new rulemaking, coinciding with the French helicopter operator lobbying association's (UFH's) call for a two-year "regulatory pause" due to a recent glut of new rules that it said were jeopardizing the future of small operators.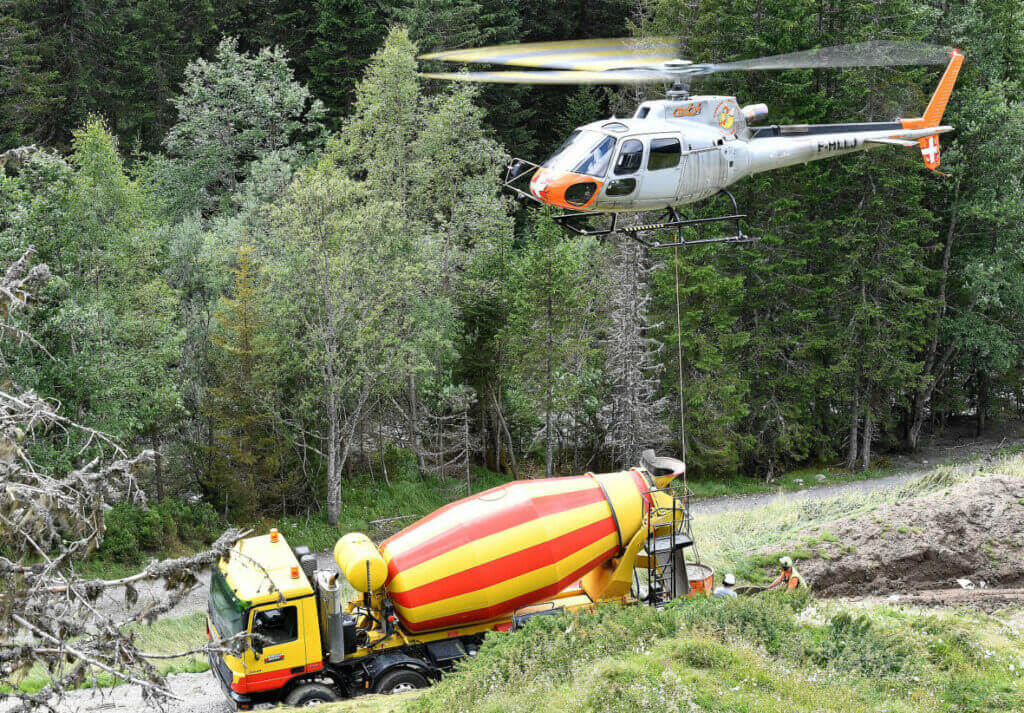 UFH said it is common for an operator to receive 1,200 pages of regulation to review at a 10-day notice, which, by increasing the workload of staff, is detrimental to flight safety and economical health.
Since 2011, an estimated 10 to 15 percent of operators have disappeared, due to "the economic context, the lack of a stable regulatory prospect and insufficient political support," UFH said.
EASA's response is an unusual stance for an authority. It admits numerous new rules have been issued in recent years that do have a major impact on operators. Taking into account the workload it causes for the industry, EASA said it had begun to lessen its rulemaking activity even before the UFH went vocal.
"EASA has already agreed on a cooldown period for the issuance of new rules," said European Helicopter Association (EHA) president Jaime Arque. He agreed with UFH that regulation is published too fast, but noted the recent load of new rules was the result of a backlog of rulemaking.
Eric Bennett, EASA's air operations regulations officer, admitted that a lot of regulatory changes have been introduced over the last few years, but said the authority was pausing "creation activity" of new regulations. "EASA now has to ensure the maintenance of existing rules," he said. The authority's stated goals are to facilitate the use of new technologies, to maintain Europe's conformity to International Civil Aviation Organization (ICAO) standards, to factor in some safety recommendations and to "improve our system by simplifying it."
The implementation of new regulations has been keenly felt in France, where a rule banning single-engine commercial passenger flights has caused many operators to switch to twins, increasing prices by 30 to 100 percent. Slower demand is not the only consequence, according to UFH. Replacing a high-performance Airbus H125 single with a Bell 212 twin, for example, lessens the ability to perform various missions, UFH said.
Next in the regulatory line — to be effective April 21 — is a new rule on special operations (SPO), including parachute dropping, human cargo and aerial filming. Operators will need to do a lot of work to comply with this rule, UFH said — a point acknowledged by Bennett. The effort will notably have to be made by small helicopter companies that have already adapted to other rules, he said.
An unresolved element is the status of a TV camera operator on an SPO flight, as everyone on board such a flight is supposed to have followed the operator's crew resource management course. Such a requirement may be impractical for a TV organization, UFH pointed out.
EASA said it is willing to take into account operators' concerns. A simplification for sling load and human cargo operations has just been introduced in the SPO rule, and EASA is also about to consider changes requested by operators about single-engine operations; brief flights over populated areas may be allowed, Bennett said.
But the response comes too late, UFH complained, as most operators have already invested in twins.
Arque agreed that EASA does not react quickly enough. "We are making ourselves heard, but the problem is the slow response," he said.
EASA's newly-created rotorcraft sector committee, in which operators are represented, only has a consultative role. EHA and UFH nevertheless hope it will help operator needs be factored in at an earlier stage of future rulemaking.