Debate continues on Helitech show location
Debate continues at Helitech 2017 about the right venue for Europe's annual helicopter show, which currently takes place alternately in London and Amsterdam.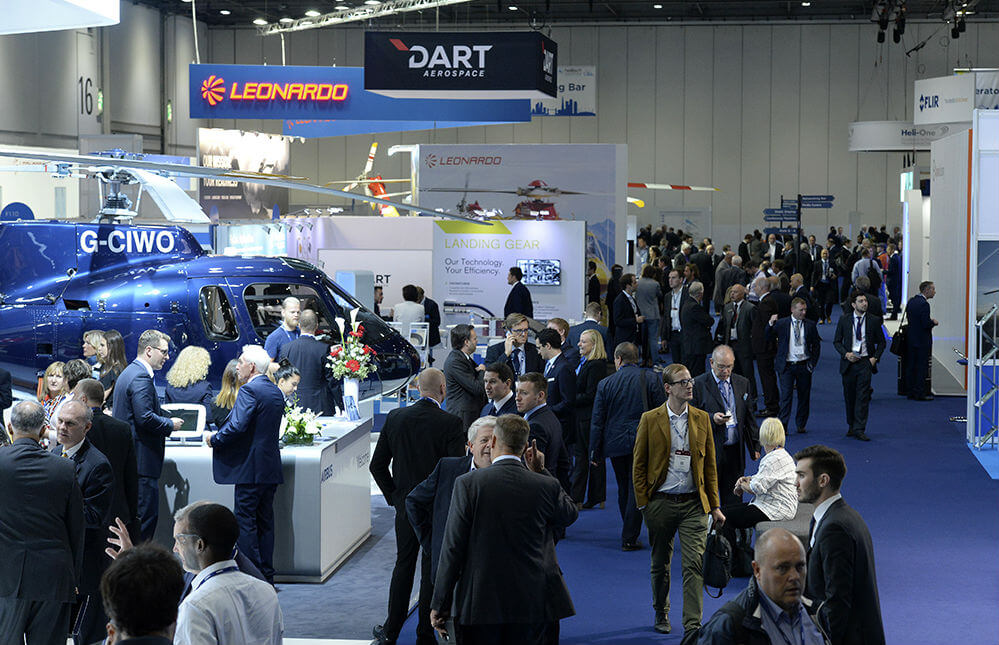 Although the show now looks well established in a format it inaugurated in 2013 at the Excel exhibition center in London, some exhibitors are challenging a perceived lack of buyers, small operators and pilot-owners at the event. And board members of the European Helicopter Association (EHA) admit there are still internal discussions about alternative cities. EHA assigns Helitech's organization to Reed Exhibitions.
"It is a good business-to-business show, but there is not enough business-to-customer activity," an official at a major helicopter manufacturer told Vertical. He suggested that Helitech's previous incarnation, when held at Duxford in Cambridgeshire, offered such a dimension. However, EHA officials contend "customers" in Duxford were almost only English, and Excel attracts more international visitors.
Nevertheless, the organization keeps talking about other European cities, such as Geneva. "Geneva would be better than London, more in the center of Europe," Mathias Senes, chief commercial officer at Marenco Swisshelicopter, told Vertical. Marenco, who exhibited at a recent Helitech edition in London, chose not to do so in 2017, but plans on booking a stand in Amsterdam next year. Senes estimates more buyers, from a more international origin, attend when the show is in the Netherlands. EHA officials note they have more exhibitors and visitors in London than in Amsterdam.
Looking at the show's exhibit floor on Wednesday at 4 p.m. (at the end of the second of the show's three days), Senes also complained the attendance is still too low. In contrast, he was happy with his booth and the prospect customers he met at Heli UK Expo last June at Wycombe Air Park an event that allows visitors to fly in.
An exhibitor at the neighboring MRO Europe show, held concurrently with Helitech in the Excel center, said he had to choose between the two shows. MRO Europe's much higher attendance helped him make a quick decision, he said.
Meanwhile, EHA board members are still waiting for Helitech 2017 attendance numbers, but say they are happy with the quantity and quality of showgoers. "The show is consolidating," they said. Looking to the next editions, they acknowledged they should find a way to lure more pilots.
There is no question about the next two editions: Helitech 2018 will be held Oct. 16 to 18 at the RAI exhibition center in Amsterdam, and the event is confirmed to return to London in 2019, the organizers said.