Coast Guard helicopter performs cruise ship medevac
A U.S. Coast Guard helicopter crew recently rescued a 91-year-old man from the world's largest cruise ship.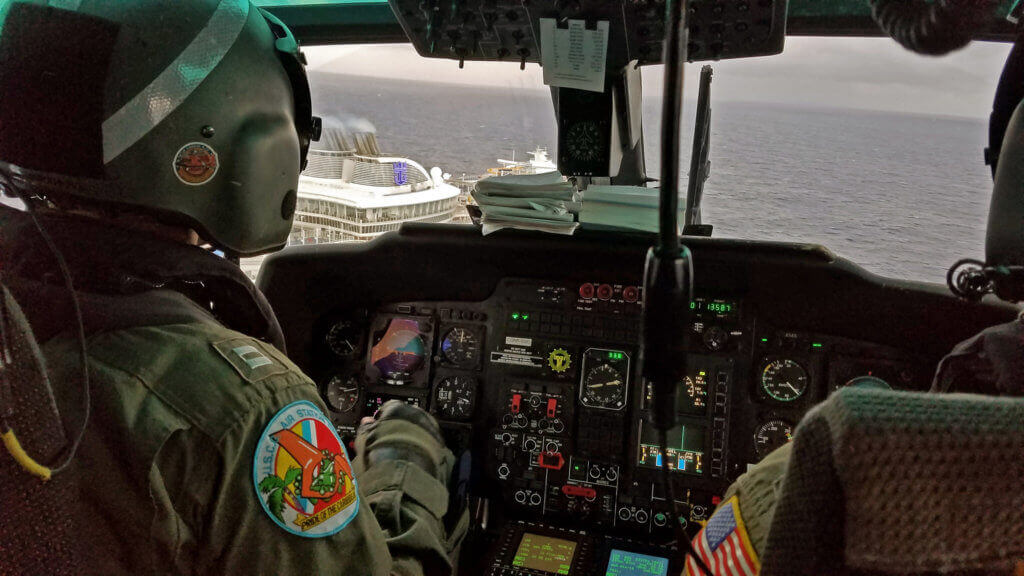 Royal Caribbean International's Harmony of the Seas, an Oasis-class cruise ship nearly 1,200 feet (365 meters) in length, was 30 nautical miles from Aguadilla, Puerto Rico, on Dec. 26 when the man began experiencing complications from a head injury he had suffered a week earlier.
Watch standers from the Sector San Juan Command Center received a call from the crew of Harmony of the Seas, reporting that the man had erratic vital signs and was in and out of consciousness.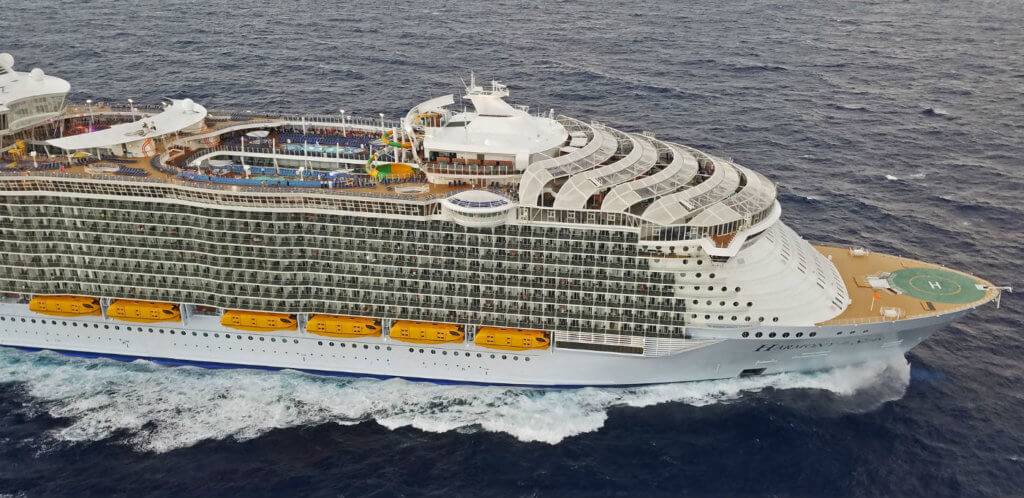 Following discussions between the U.S. Coast Guard's 7th District Command Center, the ship's captain and medical crew, the Air Station Borinquen flight surgeon and operations officer, and the crew of Coast Guard helicopter 6585, it was decided to fly the patient and a ship's nurse to the Isla Grande Airport in San Juan. From there, the patient would be transported by ground ambulance to the Centro Médico hospital for neurological evaluation.
After arriving on scene and coordinating with the ship's captain, the crew of the MH-65D Dolphin helicopter hoisted a rescue swimmer and litter down to the helipad on the ship's bow. While the rescue swimmer prepared the patient for evacuation, the flight crew determined that landing on the pad would be the best option for effecting the rescue.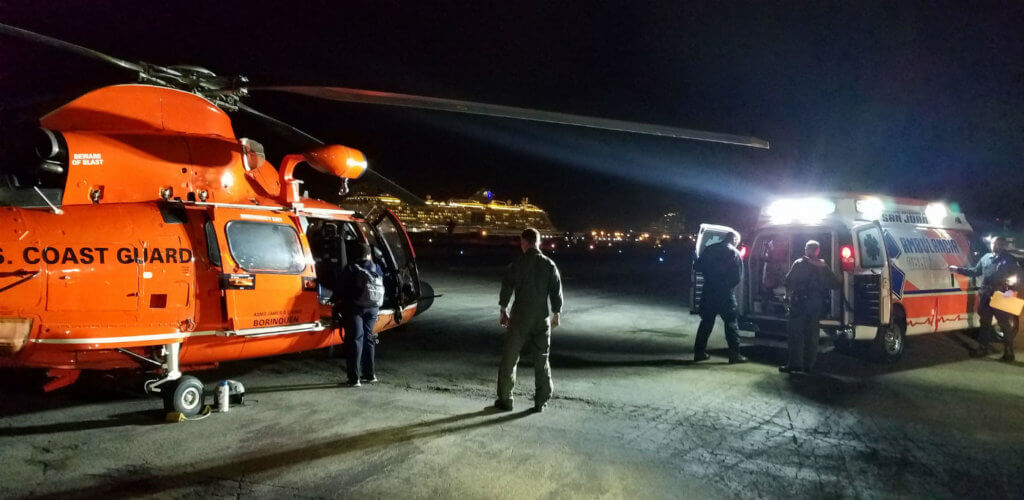 The crew landed and embarked the patient and nurse, then flew to Isla Grande Airport, where the patient was transferred to a ground ambulance.
"Utilizing a detailed planning and coordination process, and solid communications with the captain of the Harmony of the Seas, our crew was able to rapidly, safely, and efficiently extract the patient and nurse from the ship, and bring them to the necessary medical care ashore," stated Lt. Matt Udkow, one of the pilots on the medevac.
"Our training and knowledge assisted all members to utilize effective crew coordination in order to formulate a plan of action that resulted in a positive mission outcome."