Chopper to expand Uber-style on-demand service across U.S.
A company that organizes on-demand charters is aiming to replicate the success it has had with its Uber-style model in Florida, as it begins a nationwide expansion.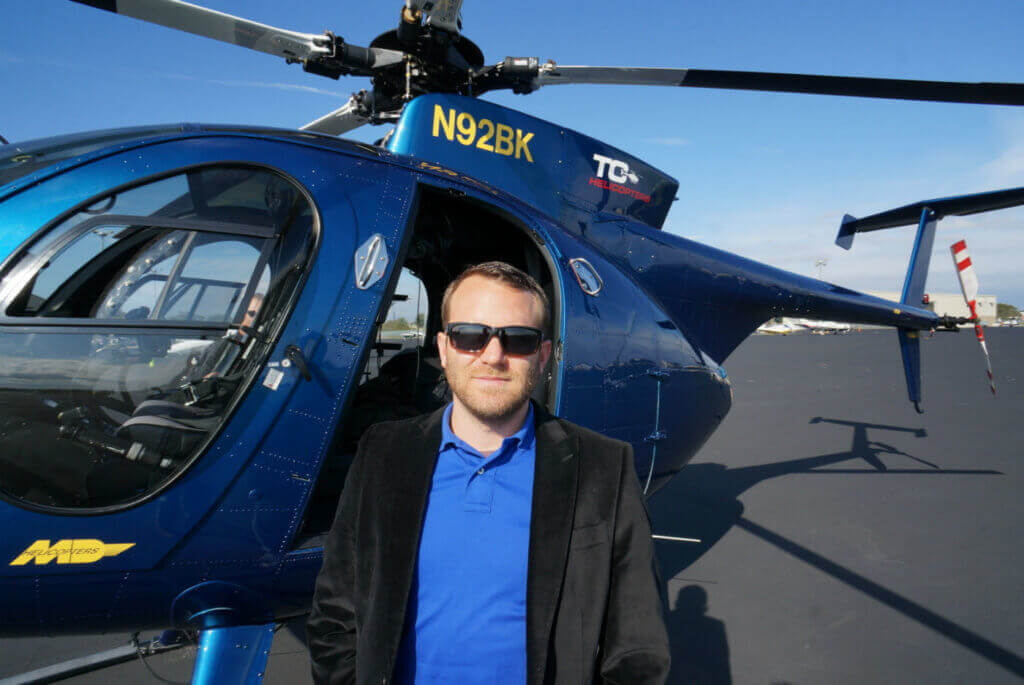 Like Uber, Orlando, Florida-based Chopper essentially aims to connect those wishing to take transportation with those able to provide it — but instead of a journey by road, it enables customers to take to the sky in a chartered helicopter.
To order a helicopter, customers simply visit Chopper's website (an app is in development), select their region, departure, time of travel, and arrival points, and select which type of helicopter they would like to use. Pricing is predetermined and shown along with the number of passengers each helicopter can carry. For an extra cost, the helicopter can be requested to wait at the destination and turn it into a return journey.
Chopper president Mike Blackton told Vertical that while the Uber comparison allows people to easily understand the basic concept of his company, there are some fundamental differences — not least in the mode of transport.
"With Uber you can just sign up with your car and drive for them, but we don't let just anybody sign up — you've got to have the right qualifications, a nice helicopter, and the right insurance," he said.
"It's like Uber in a sense, but we're really picky. Everything is regulated by the FAA [Federal Aviation Administration], as all the companies we work with are part 135 operators. We reach out to people that are already certified by the FAA with a charter license, and if they have an aircraft, if they have a pilot on standby, if they have an actual office — they're not running it out of their backyard – then we try to get them signed up to our program to send them business, and to hopefully grow our brand."
Operators will typically receive two hours' notice of a flight request, said Blackton, and Chopper generally expects them to have a pilot on standby to take a flight from sunrise to sunset.
The company currently has 12 operators with 31 aircraft signed up to the service, spread evenly across Florida. "The only place we're not is the Panhandle, as it's more air tourism up there, and we're planning to focus on charters," said Blackton. "We're more of an event-driven company. We will take care of people or couples on a daily basis, if they need to be transported, but we're more of an event-based company where the Daytona 500 or Formula 1, or a music festival — big events that come into town, we generally can bring people to those events. That's where our main money is."
The price given for a flight on the website is the total for the aircraft, regardless of the number of passengers it is carrying. Aircraft offered through Chopper currently include the Robinson R44 and R66, Bell 206 JetRanger, 206 LongRanger and 407, and the Airbus H125.
The company has been in operation since 2016, and Blackton said it has been a busy first year, "but not as busy as we'd like to be." That could well be set to change as the company expands to other states.
"Our biggest areas of focus right now are in Texas, Colorado and California," said Blackton. "Texas is a huge state, so aviation within the state is going to be really large for us. And in California, there are some cities where it takes you two hours to drive 10 miles. Executives can't spend that time in cars. They need to be able to fly from point A to point B. So we do think California is going to be our second biggest market, after South Florida."
Those interested in signing up to Chopper are encouraged to contact Blackton, but he will also actively seek out those he thinks would be a good fit for the company by searching through the FAA databases. Once contact has been made, he flies out to meet them.
"We physically go and visit every operator in person," said Blackton. "I like to meet them, and know who they are. I want to look at their operation and at the aircraft. Because for us, it's really important to know that if I'm sending my client to your office, that you actually have an office, or a waiting room — an area for them to come and hang out. We need them to be extremely professional for our clients."
Blackton said operators are very receptive to the idea of joining an on-demand service such as Chopper. "They like the idea, as no one is doing it yet," he said. "Normally they don't say, 'No,' because we do send them business — and they like that."