CH-148 Cyclone returns to limited flying
An investigation has determined the cause of an incident that temporarily grounded Canada's new maritime helicopter, and the CH-148 Cyclone has returned to limited flying.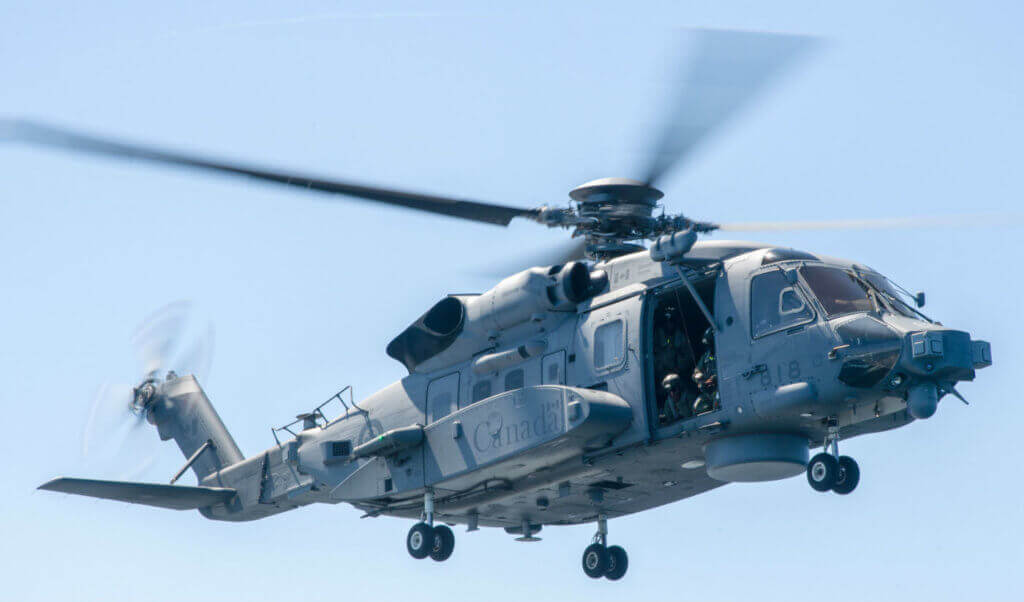 1 Canadian Air Division ordered an operational "pause" for the Cyclone in March, after one of the aircraft experienced a momentary change in descent rate.
That prompted a comprehensive safety and technical review by the Royal Canadian Air Force (RCAF), Director General Aerospace Equipment Program Management (DGAEPM), and Sikorsky, which manufactures the helicopter.
"They determined that a software issue in the flight control system is the root cause of the event," said a statement forwarded to Vertical by Capt Peter D. Ryan, a public affairs officer with the Canadian Armed Forces.
"Measures have been put in place to safely operate the aircraft pending a system upgrade that Sikorsky advises may take several months. Some restrictions may be removed as the RCAF works towards full resumption of flight training and operational test and evaluation."
In the meantime, the commander of 1 Canadian Air Division has directed that flying can resume within a limited envelope that is unaffected by the software issue, said the statement. The helicopter resumed flying in late May.
The prescribed envelope includes limitations on specific types of takeoffs, landings, maneuvres and in-flight operations to ensure the safety of crews.
With the assistance of the DGAEPM and Sikorsky, the RCAF is now assessing the potential impact to the overall CH-148 schedule.
"While some delays are expected, it is too early to know the overall impact. Implementation schedules have been and continue to be arranged to minimize the impact of the pause," said the statement.
The CH-148 Cyclone is set to replace the CH-124 Sea King as Canada's main shipborne maritime helicopter. It will also conduct surface and subsurface surveillance and control, utility and search-and-rescue missions, and will provide tactical transport for national and international security efforts.
"As the CH-148 Cyclone is still in the operational test and evaluation phase of its implementation, these flying limitations have no impact on ongoing Canadian Armed Forces operations. The RCAF's CH-124 Sea King continues to provide maritime helicopter support to the Royal Canadian Navy (RCN) at home and on operations around the world.
"We are confident the Cyclone will provide the necessary air power and agility to operate in a demanding maritime helicopter environment in the years to come, integrated with the RCN, providing 'wings for the fleet,'" concluded the statement.