Canada urged to acquire attack helicopters
A Senate report is recommending Canada acquire attack helicopters as part of a program to replace its fleet of Bell CH-146 Griffon helicopters.
The recommendation was one of 30 issued by the Standing Committee on National Security and Defence May 8 in a report intended to address what the chair, Conservative Senator Daniel Lang, called "urgent capability gaps."
The Royal Canadian Air Force (RCAF) has been analyzing options for either the midlife upgrade or complete replacement of its fleet of 95 CH-146 utility transport tactical helicopters. While various possibilities had been raised in briefings to industry and in interviews with media, attack helicopters were never mentioned as part of any plan.
Committee members, however, argued for more effective protection for the Boeing CH-147F Chinook medium- to heavy-lift helicopters, and for soldiers during combat search-and-rescue. It recommended the government prioritize the replacement of 55 Griffons with a military helicopter — the Griffon is a modified variant of the Bell 412 civilian helicopter that struggled in certain conditions during operations in Afghanistan — and add 24 attack helicopters.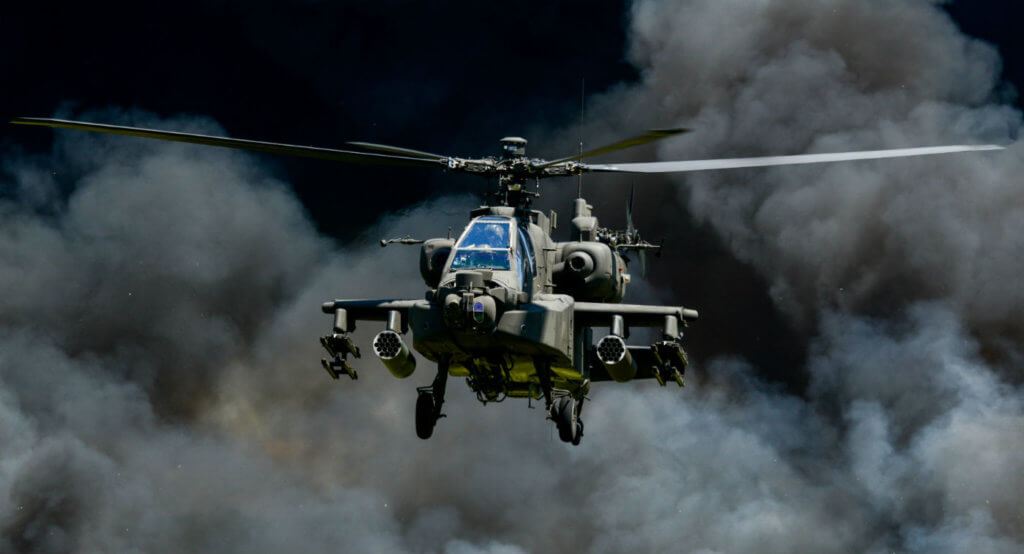 The requirement for an attack helicopter like a Boeing AH-64 Apache was identified in discussions with allies, especially the Netherlands, which found the capability critical to its operations in Mali, Lang explained in an interview with Vertical.
Canada, he noted, is "always looking to somebody else for assistance with [that capability]. If we are going to be self-contained as a military, obviously it is an area we have to look at."
The report also recommended increasing the Chinook fleet from 15 to 36 helicopters "to support the needs of the army." The Chinooks are essential to transport light infantry battalions and sustain troops throughout the battle space, and are steadily being integrated into the army's force employment concept.
Among its other air force-related recommendations, which included immediate fighter jet and air-to-air refueling replacement, the Senate also urged the government to move forward with a proposal to upgrade and expand the fleet of Leonardo (formerly AgustaWestland) CH-149 Cormorant search-and-rescue helicopters by converting seven VH-71 airframes acquired in 2011 for spare parts into working aircraft.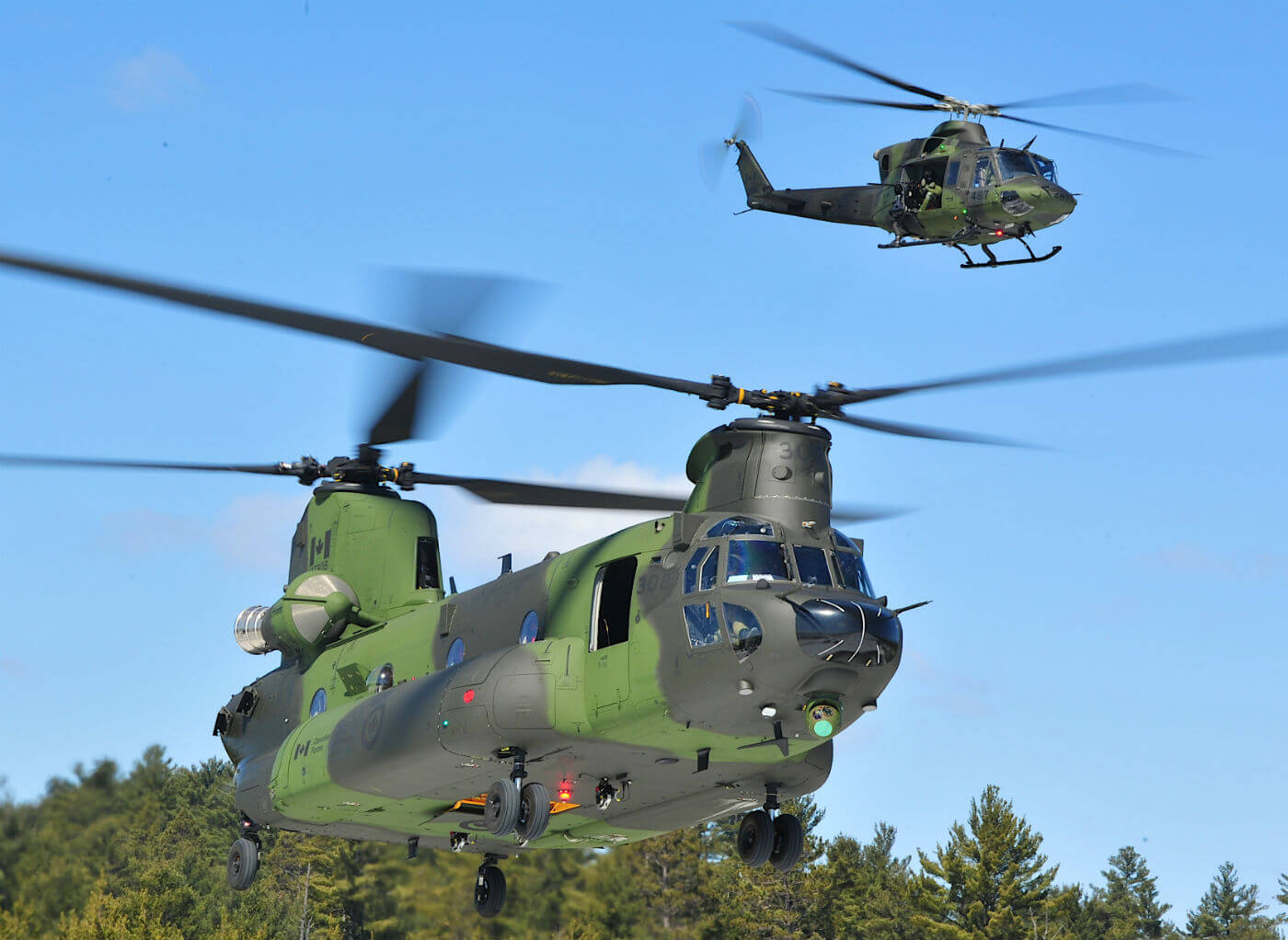 "The fleet of VH-71s should be modified to match the current capacity of the [Cormorants] and temporarily moved to the east and west coasts to provide additional support for search and rescue while the CH-149 are systematically upgraded," the report stated.
Accepting the recommendation would increase the Cormorant fleet to 21 and allow the RCAF to eventually station seven on each coast and seven at 8 Wing Trenton, Ontario, which currently operates a fleet of less capable Griffons for search-and-rescue.
Defence Minister Harjit Sajjan also singled out the Griffon and Cormorant midlife upgrade projects for immediate attention during a speech intended to serve as a prelude to the government's much anticipated defense policy review, expected to be released in the next two weeks before Prime Minister Justin Trudeau attends a NATO heads-of-government meeting on May 25.
In an address to the Conference of Defence Associations Institute on May 3, Sajjan offered a frank assessment of the chronic underfunding of the military and highlighted several equipment programs on a growing list of unfunded projects desperately required by the Canadian Armed Forces.
"We are now in the troubling position where status quo spending on defense will not even maintain a status quo of capabilities," he said. "Current funding has us digging ourselves into a hole, a hole that gets deeper every year. As a percentage of our GDP, we are spending less on defense today than we were in 2005."
The Cormorants, he said, meet a critical need and require immediate investment, while the Griffons might have to be "phase out" if funding is not allocated for a modernization program because of parts obsolescence and problems with instrumentation that no longer conforms to North American airspace standards.
The Senate report, the second of two released by the committee in as many months, provided a roadmap to address the strategic challenges facing Canada and to grow defense spending from the current 0.88 percent of GDP to the NATO commitment of two percent by 2028.