Cal Fire chooses Black Hawks for helicopter fleet replacement
Editor's Note: This story has been updated to reflect the fact that Leonardo has filed a protest of the intended contract award.
The California Department of Forestry and Fire Protection (Cal Fire) has announced plans to acquire new Sikorsky S-70i Black Hawk helicopters to replace its fleet of modified Bell Hueys.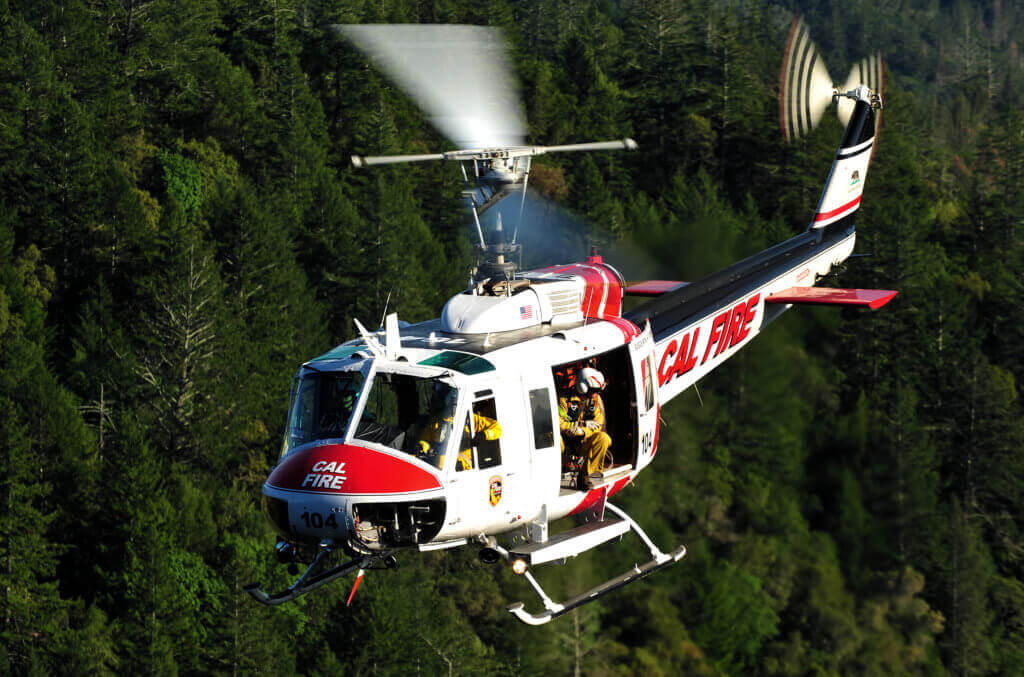 Cal Fire deputy director of communications Janet Upton confirmed that the agency intends to award a contract to Air Methods/United Rotorcraft for up to a dozen S-70i Black Hawks at approximately $20 million each, plus the cost of training and mission equipment.
According to its request for proposal (RFP), Cal Fire anticipates acquiring 12 aircraft over a five-year period. However, as actual purchase rates and quantities may vary, the five-year contract will include an option to extend the contract for up to three additional one-year periods.
The S-70i is the export variant of the UH-60M Black Hawk. It represents both a significant investment and a significant leap in capability for Cal Fire, which has found it increasingly difficult to support its aging Hueys.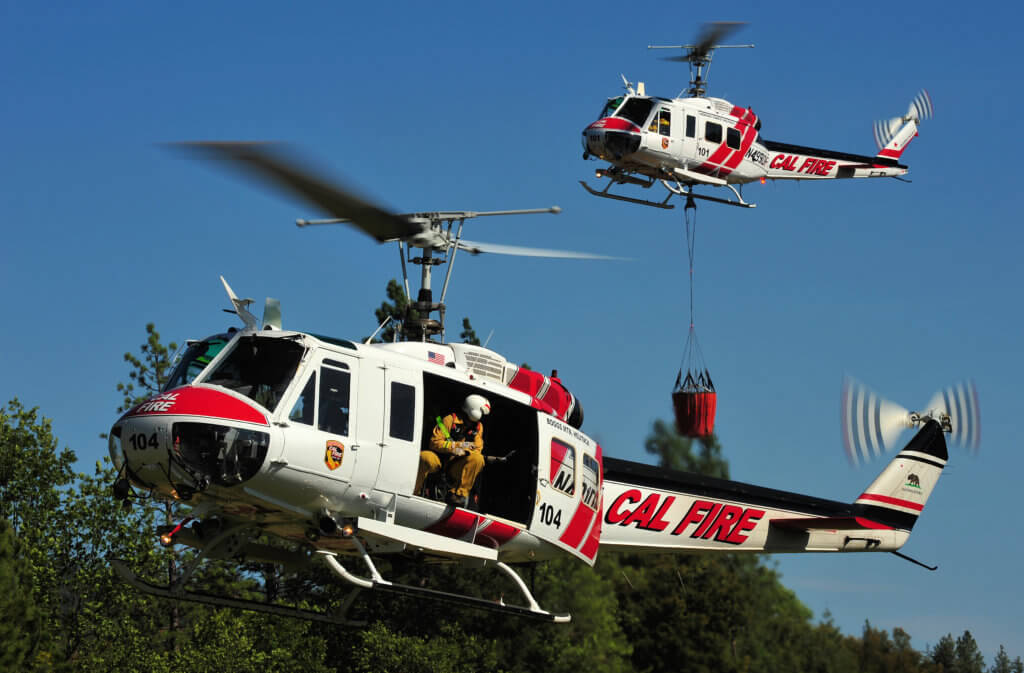 "Those Hueys have served us well . . . but we've exhausted the supply of available parts," Upton said. At the same time, she added, "there's been a drastic increase in the number of large damaging fires in California."
The Los Angeles County Fire Department has also selected the S-70i to beef up its own firefighting fleet, recently securing approval from the L.A. County Board of Supervisors to sole-source two new Black Hawks from Sikorsky for around $29.4 million.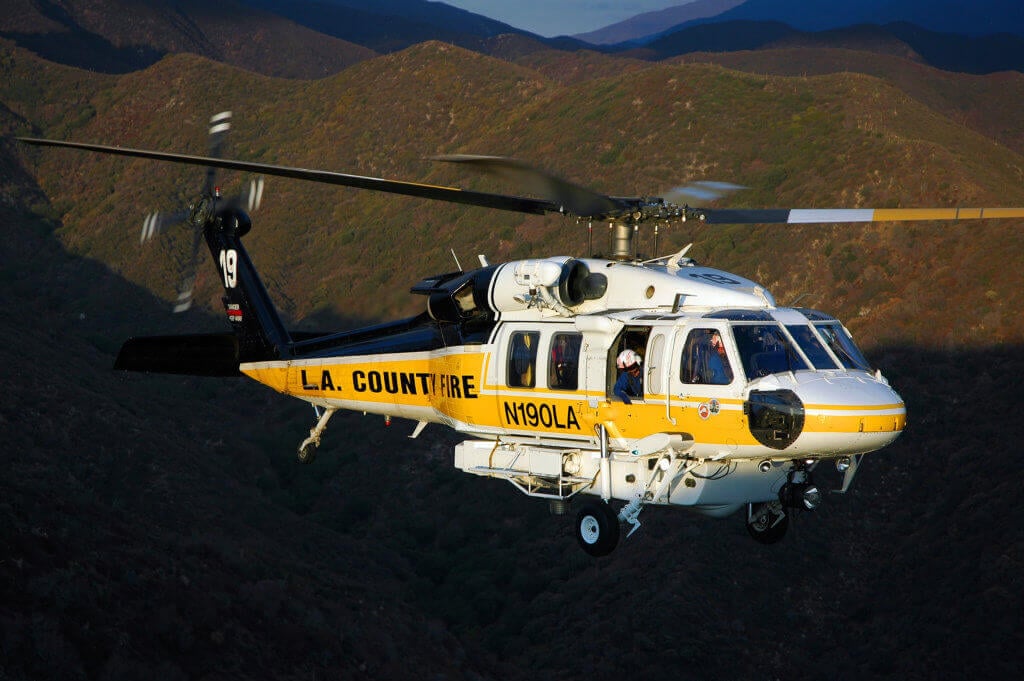 Michael Liang, assistant deputy director of public affairs for California's Department of General Services, told Vertical that the contract award came down to two final bidders: Air Methods/United Rotorcraft and Leonardo (formerly known as the AgustaWestland Philadelphia Corporation). Bids were evaluated using a best value approach, with technical and administrative aspects evaluated first, followed by cost data.
According to the Department of General Services' notice of intent to award, bidders wishing to challenge the award have until the close of business on Aug. 4 to submit a written notice of intent to protest. If a protest is filed, the matter will go before California's Office of Administrative Hearings. Leonardo has not yet responded to an inquiry from Vertical regarding whether it intends to protest the award.
If no protest is filed, said Liang, then the award could be made in a matter of days. The RFP called for delivery of the first aircraft within 365 days of receipt of the purchase order.
UPDATE: Liang confirmed on Aug. 10 that Leonardo filed a protest of the award in a timely fashion, and that the matter will now be considered by the Office of Administrative Hearings. On Aug. 11, he told Vertical that Leonardo has until next week to submit a detailed written protest document, after which the Department of General Services has seven to 10 days to respond to the protest document. The department will then send all documentation to the Office of Administrative Hearings, which will have 45 to 60 days to adjudicate the protest. A Leonardo spokesperson told Vertical on Aug. 10 that the company was not yet prepared to comment on the protest.