Bristow signs 525 Relentless memorandum of understanding
Bristow Group has signed a memorandum of understanding (MoU) with Bell to explore the 525's possible use as a search-and-rescue (SAR) aircraft as it continues to diversify its business away from the offshore oil-and-gas market.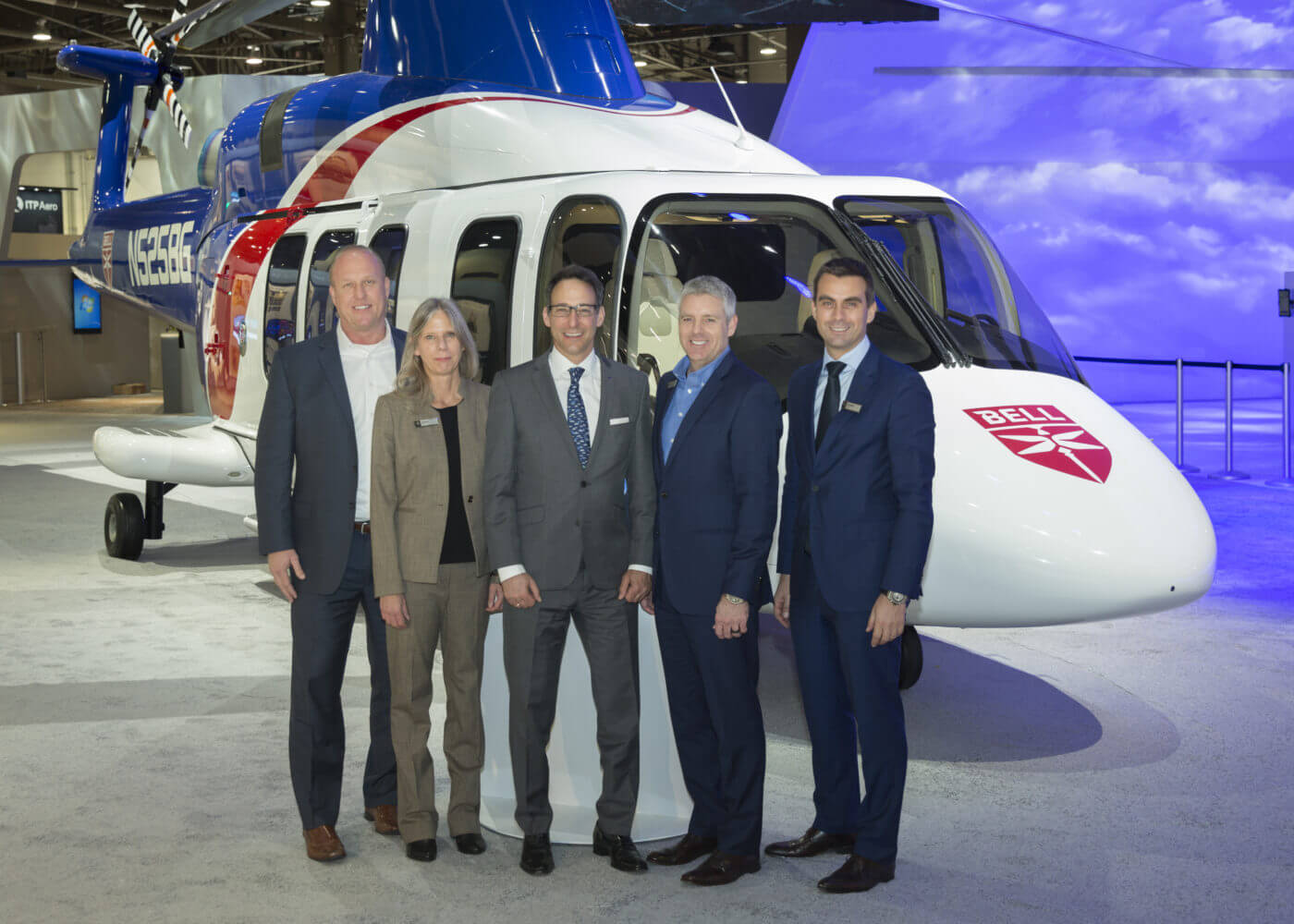 A Bell 525 mock-up in Bristow colors dominates the Bell display at Heli Expo 2018, which begins today at the Los Vegas Convention Center.
Bristow president and CEO Jonathan Baliff told Vertical that the Bell 525 would complement its "existing fleet of Sikorsky S-92 and Leonardo AW139 and AW189 SAR helicopters."
Baliff said attraction of the Bell 525 includes its fly-by-wire flight controls, large cabin and its lower direct operating costs as it pursues new SAR contracts including government outsourcing of government SAR work.
Last year, Bristow saw the financial benefit of winning new SAR contracts in the U.K. and Trinidad.
In contrast, Baliff says Bristow has no interest in acquiring new aircraft for the offshore transportation market where we've got "more than enough aircraft right now to current meet demand."
Today, 60 percent of Bristow's fleet are leased and 40 owned, which Baliff says is probably the peak in numbers of leased aircraft.
As the price of oil increased, the demand of helicopter transport is also increasing with a lot of pop up short term exploration contracts.
The world-wide fleet of floating offshore oil and gas drilling rigs increased by 1.3 percent but the number of jack up rigs working in the a Gulf of Mexico increased by 11 precent as fourth generation rigs to drill in shallower water.
This has generated new work for Bristow's Bell 407 and S-76C in the Gulf of Mexico where it took over the former VIH Cougar SAR S-92
*An earlier version of this story incorrectly stated that Bristow had signed a letter of intent to acquire an unspecified number of Bell 525 Relentless aircraft. It has been corrected to show that Bristow has signed a memorandum of understanding for the aircraft.