Bristow launches SAR consortium
Bristow U.S., LLC officially launched a new search-and-rescue (SAR) consortium in the Gulf of Mexico earlier this year with the award of a deep-water medevac and SAR service contract with Shell Offshore, Inc.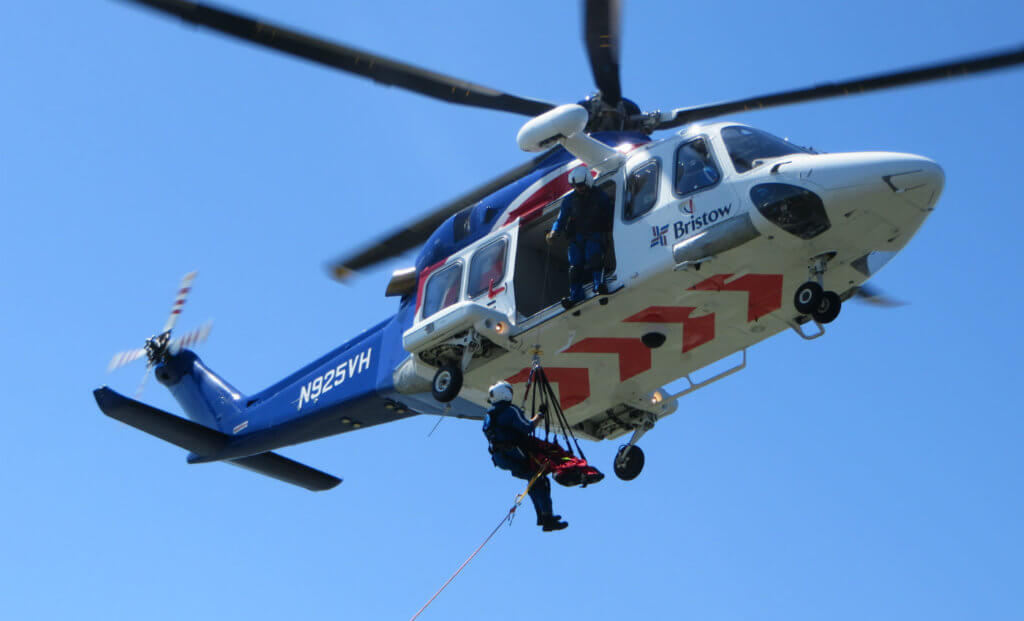 In the works since Bristow took over CHI Aviation's SAR base in Galliano, Louisiana, in mid-2016, the Bristow SAR consortium is designed to provide advanced SAR and critical care lifesaving services to its members in a model designed to reduce members' overall SAR costs compared to solely using ad hoc services.
"Bristow has a long history of providing SAR capabilities around the world, with more than 65,000 SAR hours flown," said Bristow Americas regional director Samantha Willenbacher. "We want to provide this same advanced level of SAR service and medical care to the people in and around the Gulf that no one else is able to provide."
Based out Bristow's dedicated SAR facility at the South Lafourche Airport in Galliano, the consortium operates three different types of helicopters, available 24/7 for its members. For smaller rigs and emergency medical services (EMS) transport missions, a dedicated instrument flight rules (IFR), critical care-equipped Sikorsky S-76 C++ is available. The dual-pilot S-76 is equipped with an auxiliary fuel tank allowing extended range and the capability of supporting smaller platforms with limited helidecks in the Gulf of Mexico.
In addition, members have access to a Sikorsky S-92 and a Leonardo AW139. The S-92 is dual-pilot, configured for critical care transport and rescue operations with an onboard hoist operator, rescue specialist (certified rescue swimmer), and critical care transport-flight paramedic, all specifically trained for point-of-injury industrial confined space and technical rescue. The SAR aircraft itself is equipped with advanced avionics, forward-looking infrared (FLIR) camera, searchlight, auto hover, dual rescue hoists, wireless ICS, and onboard advanced medical equipment.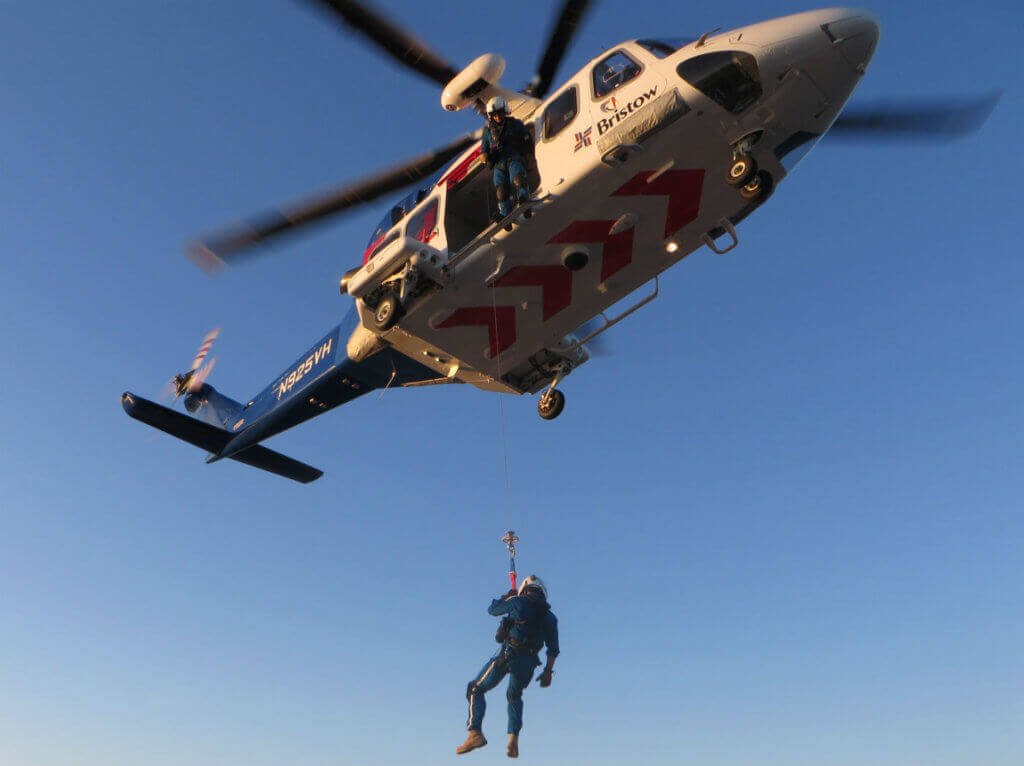 Bristow rescue operations manager for the Americas David Jacob emphasized that the S-92 is the only all-weather heavy SAR aircraft operating in the Gulf of Mexico. Its speed and extended operational range allow it to reach ultra deep-water rigs and installations while its capacity gives it the advantage in supporting mass casualty situations.
"We see it as our duty to care not only for our customers in the offshore industrial environment, but also to support any aviation incident or emergency situation in the Gulf," Jacob said. "Operators will no longer have to rely solely on the Coast Guard for supporting their offshore operation.
"Our very experienced flight crews, supported with multiple long-range aircraft, critical care medical capability, and contingency rescue equipment, truly provide us an unmatched ability to support any maritime emergency situation. Since the establishment of our SAR operation, we have provided mutual assistance to the Coast Guard in responding to emergencies for other offshore commercial activities and maritime operations."
Jacob noted that Bristow's highly skilled and trained medical teams allow the consortium to provide a higher level of medical support than was previously offered in the Gulf. "This expertise, paired with our extended range capability, allows us to bypass the closest hospital and deliver the patient directly to the most definitive care facility further inland, saving valuable time. Our flight medics can obtain 12-lead EKGs and activate regional STEMI alerts, allowing us to bypass the emergency room and shorten the 'door-to-balloon' time for percutaneous coronary intervention."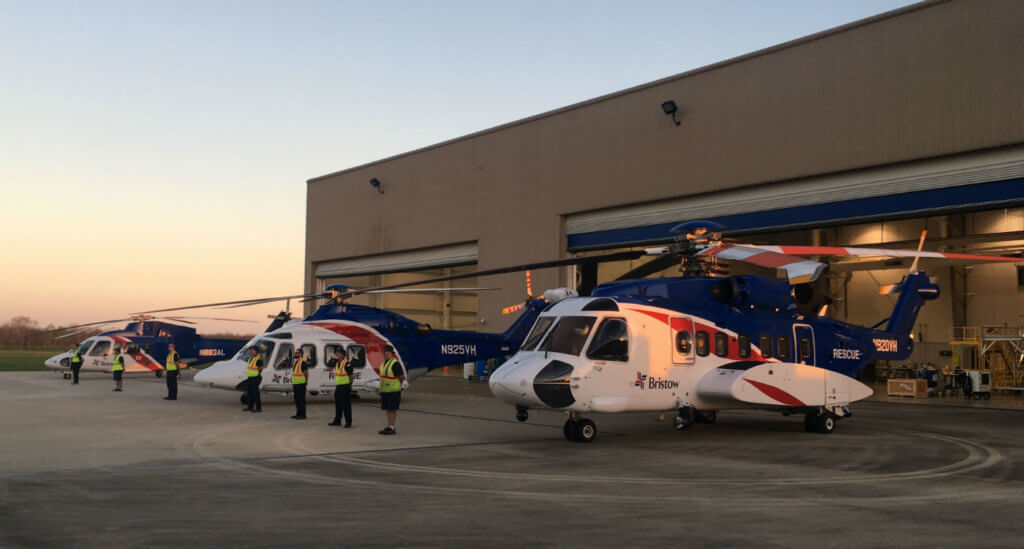 Shell and an as-yet-unnamed company currently make up the consortium. Jacob said he is confident this is only the beginning, noting that quarterly reviews of operations will determine base expansion needs.
Consortium membership is available as a single or multi-year contract for comprehensive SAR services including aeromedical evacuation, hoist rescues, on-site technical rescues, mass casualty support, and emergency cargo runs, Jacob said. Membership includes guaranteed 24/7 coverage, which Bristow backs with its full fleet of aircraft to assure the right asset is available for the job.
The consortium is also unique in its dispatch system, Willenbacher emphasized. The dispatch service employs a medical priority dispatch system where all emergency dispatchers are nationally registered and certified emergency medical technicians. The dispatchers use a medical priority dispatch system to triage calls and identify appropriate medical and aviation assets. When multiple, simultaneous call-outs are received, the order of response is handled according to the situation, location, and acuity.
The dispatchers also provide pre-arrival medical instructions over the phone to the caller until the helicopter arrives, and any critical or pertinent changes in the patient's condition are immediately relayed "real-time" to the en route helicopter.
Prior to the announcement of the consortium, Bristow provided ad hoc services to the region to build support and awareness, including answering the call to assist in evacuations during the floods in Livingston Parish, Louisiana, last summer.