Bristow CEO says offshore transport market is 'broken economically'
The offshore transportation market is in the midst of a "structural downturn" and requires fundamental change as it rebuilds, according to Bristow president and CEO Jonathan Baliff.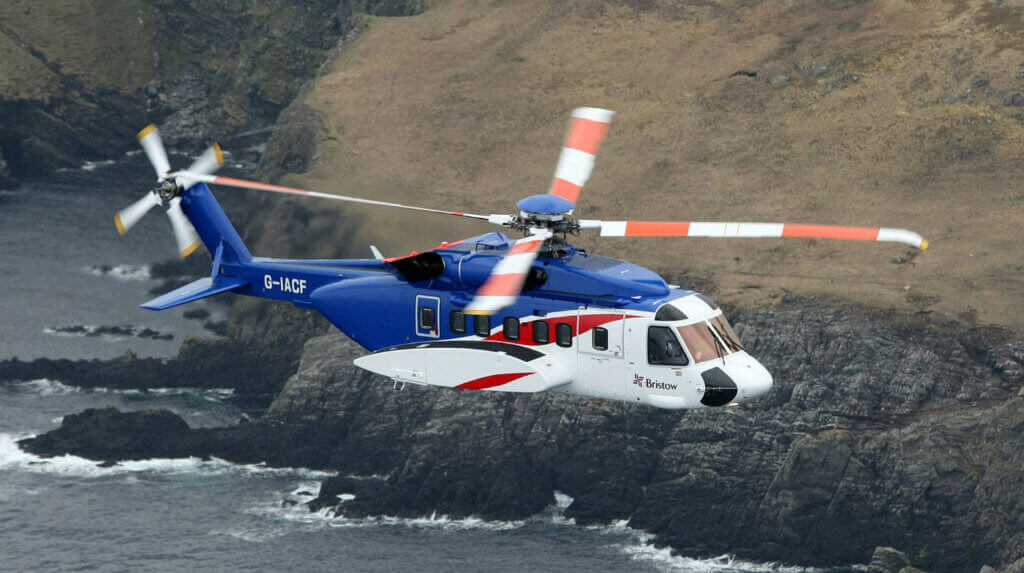 "The offshore transportation market is broken economically," he said during a panel session on the offshore oil-and-gas sector at Helitech International in London, England. "It was built for a very different economic structure."
Baliff said the 2014 downturn in oil prices had highlighted the issue, as short-term contracts that had been held for decades were cancelled.
"Bristow, before the downturn, had one-month contracts that didn't get cancelled for 30 years," he said. "Think about how you man a one-month contract, or you work with your OEM on a one-month contract. But it never got cancelled. And now five-year contracts, 10-year contracts [were] getting cancelled."
As the demand for aircraft isn't static, he said the structure of the offshore transportation market was more similar to the utility market, with a baseload demand, a seasonal demand, and a peak demand with each priced accordingly.
"The problem is we were satisfying [the pre-2014 demand] with too many aircraft, but in a growing market, it worked," said Baliff. "[The oil companies] got the service you needed, we invested in safety, but we had too many real aircraft. If you look at the ramp of Bristow or our competitors at the weekend… we have a lot of idle aircraft."
The solution, he said, was to satisfy the baseload demand with multi-year contracts at a certain cost, and "seasonal" contracts at a different, short-term rate, to allow operators the flexibility with lessors to bring aircraft on and off.
As the industry rebuilds, Baliff said he has again seen the emergence of short-term contracts at a higher rate that appear to cover baseload demand.
"I'd rather take less money for a longer contract that can't be cancelled and allows me to hire pilots and engineers for a longer period of time, and [who] I can train correctly," he said. "This is the way the industry should work."
Bristow's analysis had found that safety is not correlated to economic downturns, but that rapid upturns, in which operators hire new people and put in new equipment, do show some correlation.
"The key to better safety is matching the structure in a downturn/upturn," said Baliff. "The utility industry figured this out. The question is whether our clients are willing to do it, too. I know we are. We'll sign some baseload [contracts], we'll sign some of these short-term [seasonal contracts] and get some of these short-term leases on these, and frankly this [peak demand] is probably going to have to be served in an Uber-like model, because you need instantaneous capacity sharing."
Steve Hawkes, group head of global aviation services for BP, and chairman of the International Association of Oil and Gas Producers Aviation Subcommittee, said offering longer-term contracts that would enable operators to invest in products and staff would be something oil-and-gas producers would be willing to discuss.
"I think most of us are open to [the idea]," he said. "That discussion may not go positively everywhere, but certainly some baseline production I think that's a reasonable thing to consider."
In addition to suggesting a structural change economically, Baliff also called on the aircraft OEMs to join the operators and lessors in greater collaboration with their competitors.
"There's very little collaboration amongst the OEMs," he said. "Especially compared to their fixed-wing peers. . . . This needs to happen. Because you can't manage what you can't measure.