Bell 505 Jet Ranger X certified by FAA
The Bell 505 Jet Ranger X has been certified by the Federal Aviation Administration (FAA), Bell Helicopter has announced.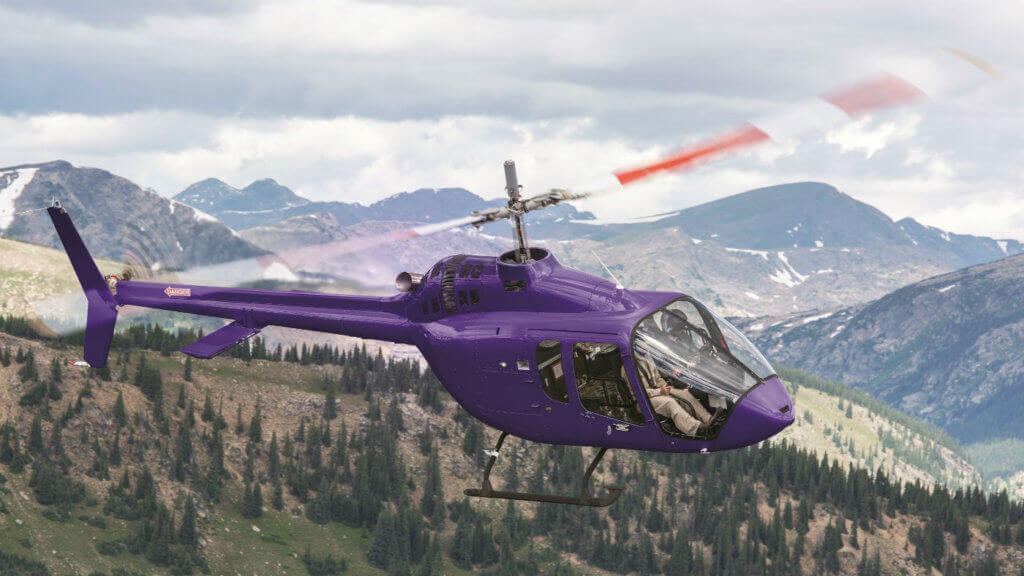 The five-seat aircraft, which aims to builds off the legacy of success established by the Bell 206B JetRanger in the light single-engine market segment, received initial type certification from Transport Canada in December 2016. This was followed by production certification in February this year, and the first customer delivery — to private operator Scott Urschel, based in Chandler, Arizona — in March at HAI Heli-Expo 2017 in Dallas, Texas.
"This is another significant milestone in our journey to market entry for the Bell 505," said Mitch Snyder, Bell Helicopter's president and CEO, in a press release marking the type's FAA certification. "This aircraft incorporates the latest advancements in safety and aviation technology and we are extremely proud of our return to the short light single class of helicopters."
Powered by a single Safran Helicopter Engines Arrius 2R engine, the Bell 505 fills the void in Bell's product line that was created when the Bell 206B JetRanger ceased production in 2010. The 505 has a useful load of 1,500 pounds (680 kilograms), a range of 340 nautical miles (629 kilometers), and has been certified at a maximum cruise speed of 126 knots.
It features the Garmin G1000H integrated avionics suite with dual 10.4-inch (26.4-centimeter) displays, and uses the same rotor system as the 206L-4 LongRanger — retaining that type's autorotational characteristics.
When it announced Canadian approval of the 505 in December 2016, Bell said it anticipated FAA certification to follow "closely in 2017," and even in the first few months of 2017, believed it to be imminent.
During a media call June 5 ahead of Bell's participation in the Paris Air Show, Michael Thacker, Bell's executive vice president of technology and innovation, said there wasn't anything specific delaying the FAA or European Aviation Safety Agency (EASA) approvals.
"There's no particular hold up," he said. "Each of those validations is a process, and each of the agencies there is a little bit different to work with. We had great support with Transport Canada getting through initial certification, and they've continued to support us as we've worked the validations."
Bell said it will continue to work with other certification authorities around the globe, with approval from the European Aviation Safety Agency expected to follow shortly. It said the 505 underwent rigorous certification activities throughout the flight test program, during which it achieved more than 1,000 flight test hours.
Parallel to the aircraft's development, Bell has worked on the 505's training and support systems, with the Bell Helicopter Training Academy prepared for entry into service with customer training on the type, and a Level 7 flight training device and coursework "on track" according to the manufacturer.
During a media tour of Bell's facilities in Fort Worth, Texas, at the end of January, Bell said it hoped to eventually be able to produce between 150 and 200 505s each year at its facility in Mirabel, Quebec.
At the time, Bell had received over 400 letters of intent for the aircraft, and it has been working to convert those into firm orders.
"We can't give you the numbers, but I would say that it's been a really healthy conversion," Snyder said during the media call on June 5. "We're doing extremely well getting through the list. . . . We're very pleased with where the 505 program is right now."