Bambi Bucket inventor included in hall of fame class
Don Arney, inventor of the Bambi Bucket for aerial firefighting, is included in the 2017 induction class of the National (U.S.) Inventors Hall of Fame.
Arney, who is also owner and founder of SEI Industries in Delta, British Columbia, is set to be inducted in a ceremony on May 4 in Washington, D.C. He joins five other living inventors in the 2017 class and nine who will be inducted posthumously, including Earle Dickson, inventor of the Band-Aid adhesive bandage.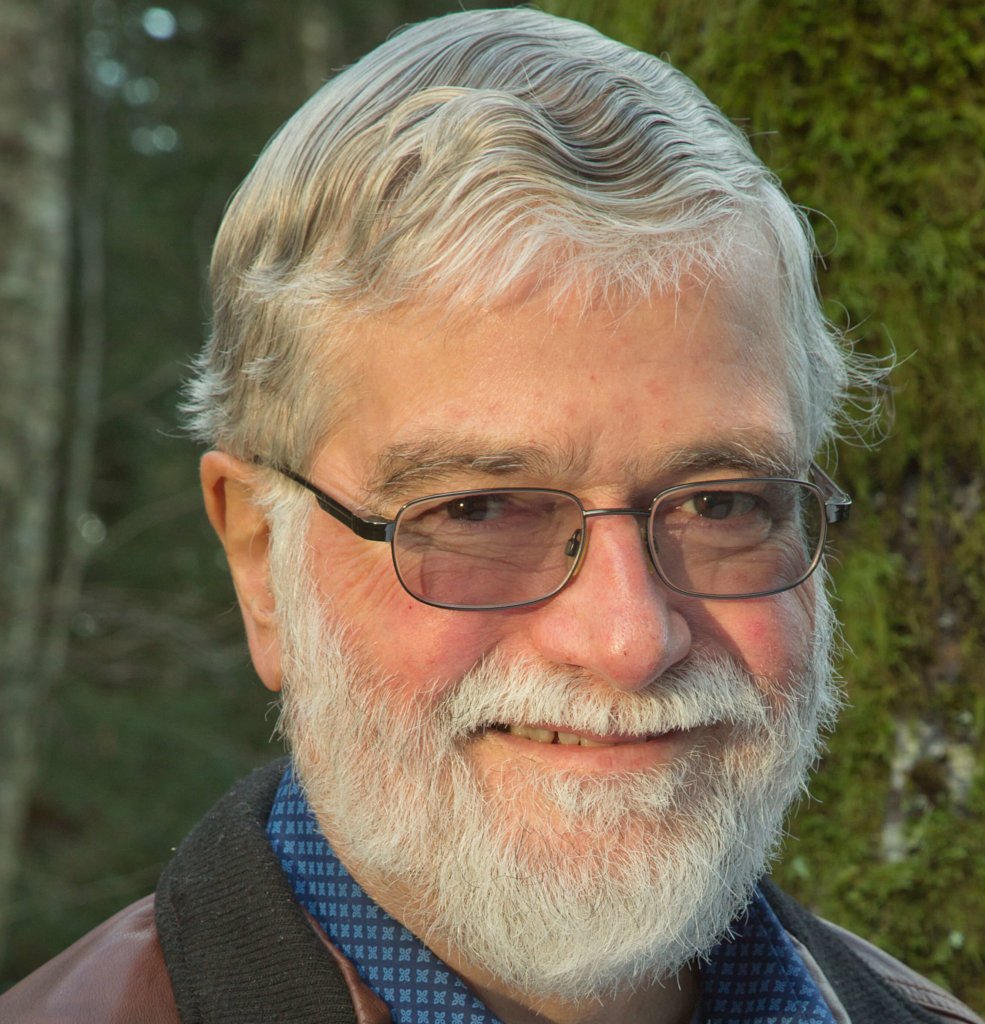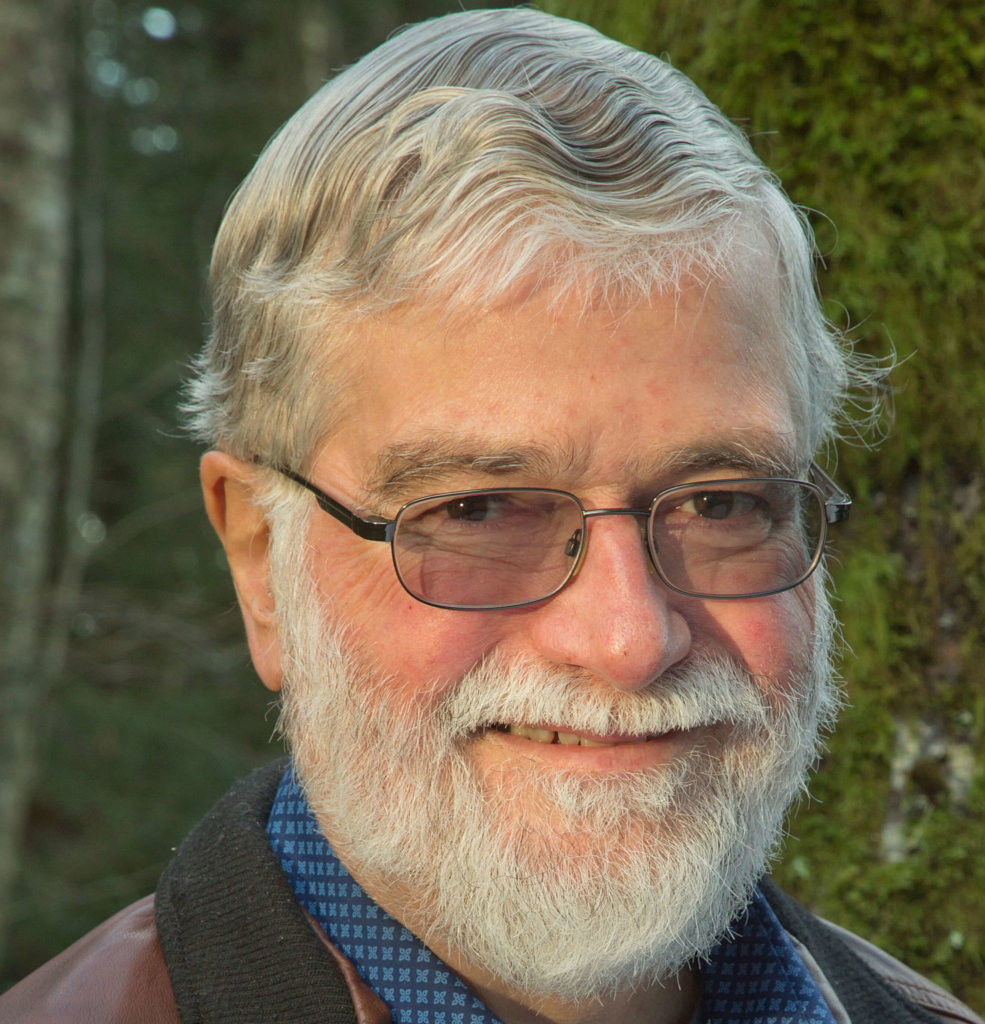 "This literally came right out of the blue," said Arney in an email to Vertical. "Totally unexpected. Of course, it is satisfying as an inventor to have one of your ideas recognized in this way but I also know it's recognition of the world class team at SEI that make the Bambi Bucket a day to day reality."
The Bambi Bucket was introduced in 1982 and was seen as a significant step forward in aerial firefighting technology.
Back then, firefighting buckets were well-established, but Arney and SEI Industries were able to do what others had not: perfect a collapsible bucket that used a pilot-controlled valve that could deliver a concentrated column of water from the helicopter to the fire.
"It's gratifying to see the Bambi becoming better known outside the industry," said Arney. "When we see television coverage of the Bambi at work, all firefighting first responders are being recognized, and this is the really satisfying part – plus, knowing that I'm a significant contributor to this dedicated worldwide team of firefighters."
The first aerial firefighting water bucket was a converted 45-gallon drum with a bottom trap door, according to the National Inventors Hall of Fame website.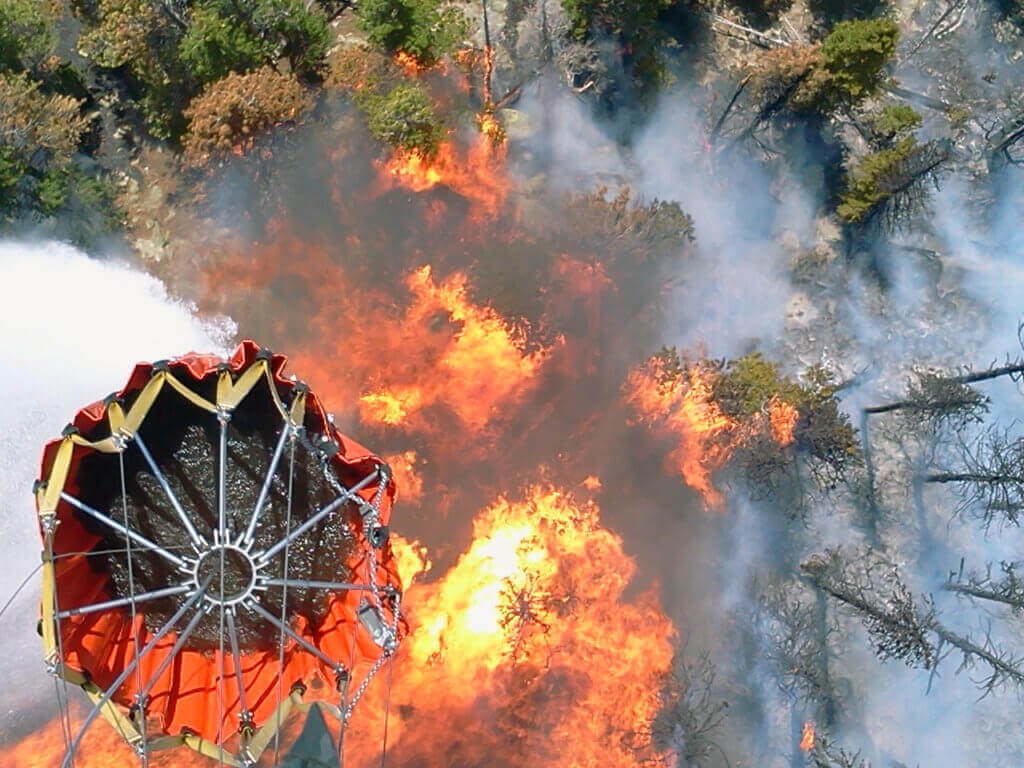 Subsequent containers of solid fiberglass, plastic, or canvas with metal frames were trucked to fire sites or flown in on the hook of a helicopter, thereby slowing the aircraft down, the website said. Water dropped from older buckets also dispersed into a spray, reducing impact.
The Bambi Bucket was the first fully collapsible aerial firefighting bucket – a lightweight container that releases water from underneath a helicopter to targeted areas. It can be stowed within the helicopter until deployment, reducing drag.
The valve requires minimal electrical power and can be instantly hooked up to any helicopter using a standard power plug. Bambi Buckets discharge a solid column of water rather than a spray, resulting in a more accurate and effective water dump, less evaporation on descent, and greater impact force, the website said.
Today, the Bambi Bucket is said to garner 90 percent of the world market share of firefighting buckets and is used in more than 110 countries. The expanding line of Bambi Buckets now offers more than 20 different sizes, ranging from its smallest (a Robinson R44 bucket) to its massive 2,600 U.S. gallon version.
SEI Industries also added several options, including the multiple dump, variable-flow Bambi Max and Torrentula valves to bottom-filling PowerFill technologies and foam injection systems. Data logging and load-shedding capabilities have also been developed.
The National Inventors Hall of Fame is a non-profit organization in the United States, dedicated to recognizing inventors and invention, promoting creativity, and advancing the spirit of innovation and entrepreneurship. Past inductees include Thomas Edison and Steve Jobs.
"Innovation is the No. 1 focus at SEI Industries," said Arney. "Evolution is the primary driver in life both personally and professionally and for maximum progress, it's critical to recognize this. Innovation comes from evolution. When there is a relentless pursuit of innovation, everybody wins."
The company's future innovations will be in the same spirit Arney had when he invented the Bambi Bucket, he said.
"One of my favorite questions is, 'What's exciting?' Each and every day has to be about discovery and making things better."