AW169 helicopter crashes outside King Power Stadium
A Leonardo AW169 helicopter belonging to the owner of Leicester City Football Club has crashed outside the King Power Stadium in Leicester, England, roughly an hour after the match on Oct. 27.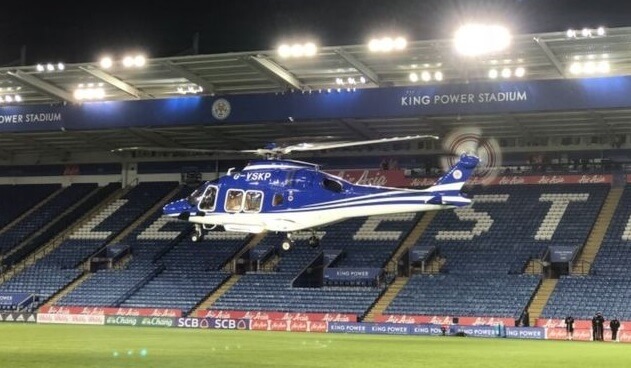 Details of the incident remain unclear, but witnesses claimed the helicopter appeared to spiral out of control moments after it took off from the pitch.
The helicopter crashed in a parking lot next to the stadium and burst into flames.
The owner of Leicester City, Vichai Srivaddhanaprabha, was on board the aircraft at the time of the crash. All five on board, including Srivaddhanaprabha, the pilot and three passengers have been confirmed dead.
In a statement released by Leonardo on Oct. 28, the company said: "Leonardo is extremely saddened by the incident last night that involved an AW169 helicopter at the Leicester City Football Club.
"We wish to offer our sincerest condolences to the family and friends of those involved.
"The Helicopters Division of Leonardo is ready to support the AAIB [Air Accident Investigations Branch] in its investigations to determine the cause of this accident, the first ever involving an AW169 helicopter."