AW119Kx Koala completes demo tour in Himalayas
The Leonardo AW119Kx Koala has completed its test and demonstration tour in Nepal, during which it flew up to the Mount Everest base camp and achieved a maximum altitude of 24,180 feet.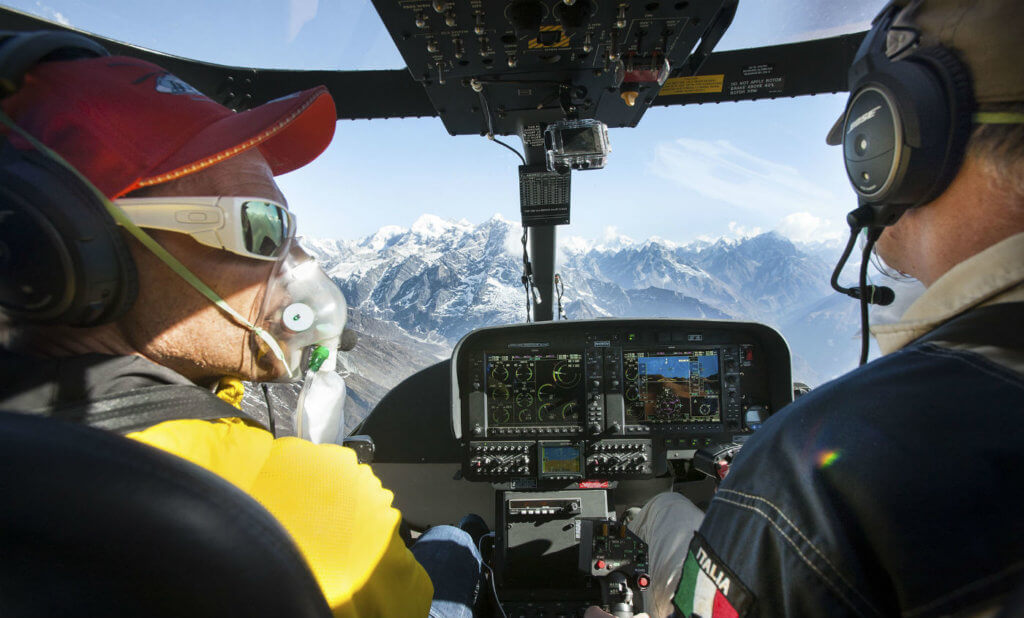 Piloted by Ezio Oliva and famed alpinist Simone Moro, the aircraft spent three weeks in the Himalayan country, testing the performance of the aircraft at high altitudes and demonstrating its performance in a variety of missions to a range of operators.
"If a helicopter can fly in Nepal, it can fly in any region of the planet," Moro told Vertical at the end of the tour. "The orographic nature of Nepal is really unique. You can go from 40 C [104 F] in the south to -40 C [-40 F] on the highest mountain on the planet. The reason why I suggested Nepal to Leonardo [for the demo tour] is because it is an authentic location for authentic missions."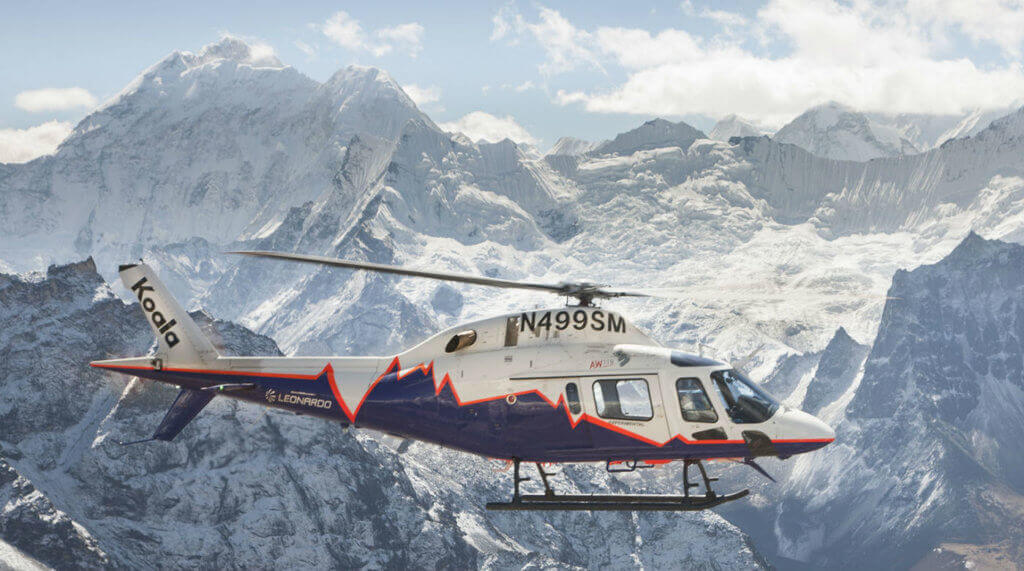 Moro said the flights included "any kind of real mission" performed in the country, such as passenger and cargo transportation, medical evacuations, demonstration flights to potential customers, and experimental flights.
"We [have] shown — to local operators, [Nepalese] Army, local people, journalists and business people — how the Leonardo AW119Kx performs: fast, smoothly, high, and in all conditions," said Moro. "We also did test flights to perform [to] the real limits of the machine and the results had been amazing."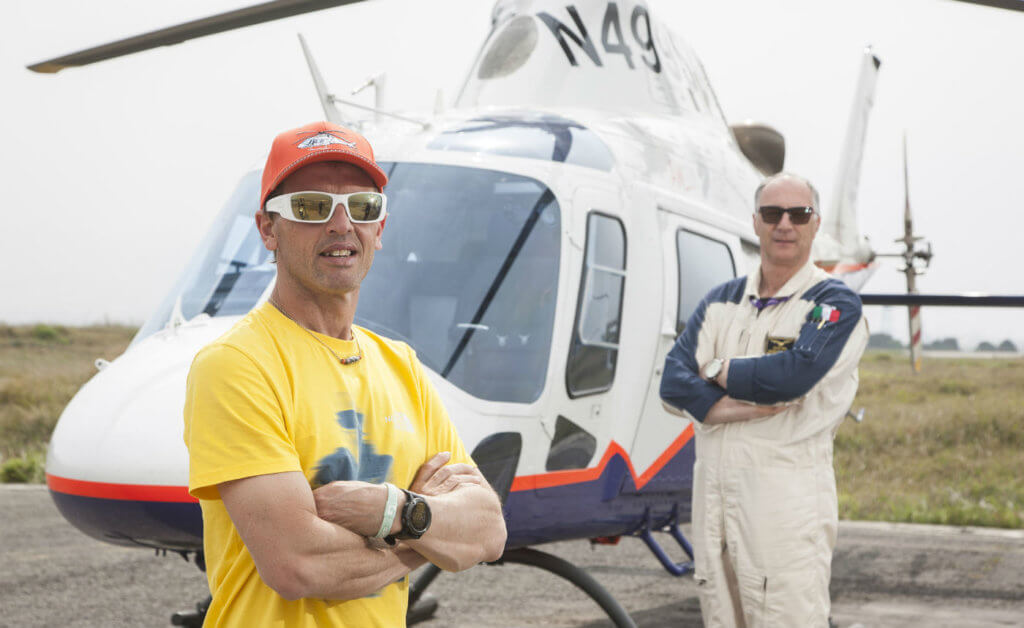 The aircraft flew 101 hours at various altitudes and in different temperatures over the course of the campaign, with the highest of its 350 landings at 18,800 feet. Its highest landing with a full load of six passengers and two pilots was at 14,040 feet, while the team also noted the aircraft restarted with "no problems at all" after landing and switching the engine off at Everest Base Camp at 17,500 feet.
"[The AW119Kx] performed the same as — or even better than — all the other helicopters that are currently working in Nepal," said Moro. "All were amazed and even surprised about the Leonardo single-engine helicopter."
As compared to the H125 AStar — an aircraft Moro has flown extensively in Nepal — Moro claimed there was little between the two aircraft in terms of high altitude performance.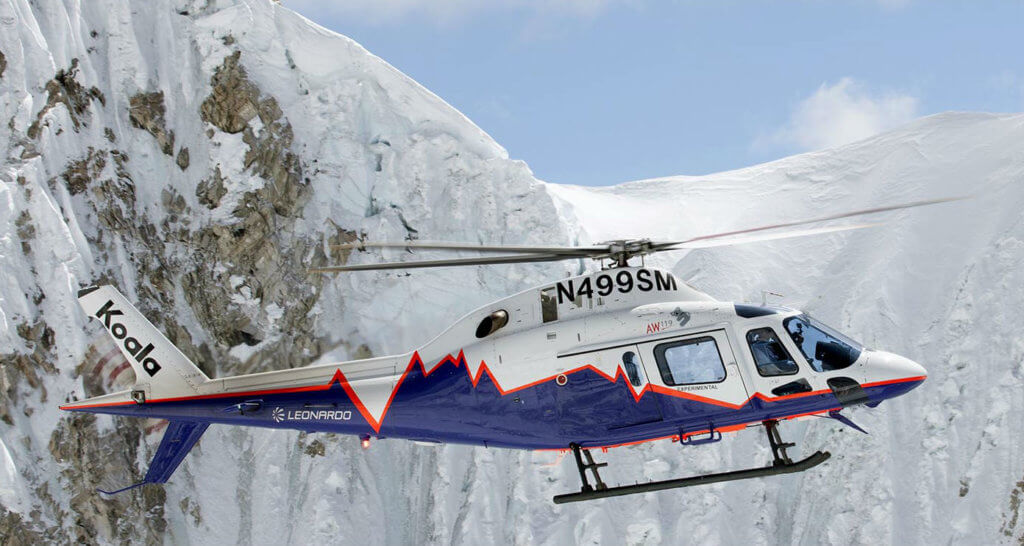 "There is no difference now," he said. "We have photos and videos that certify the performance . . . and our AW119Kx was a standard one and not modified for the purpose [of high altitude performance]."
Following completion of the tour at the end of last week, Moro left to pursue his other passion — climbing. He travelled to the base camp of Kanchenjunga — the third highest mountain in the world — to begin his attempt on the 28,169-foot peak.