RCAF issues temporary pause to Cyclone flight operations
The Royal Canadian Air Force (RCAF) has temporarily suspended flight operations for the CH-148 Cyclone maritime helicopter.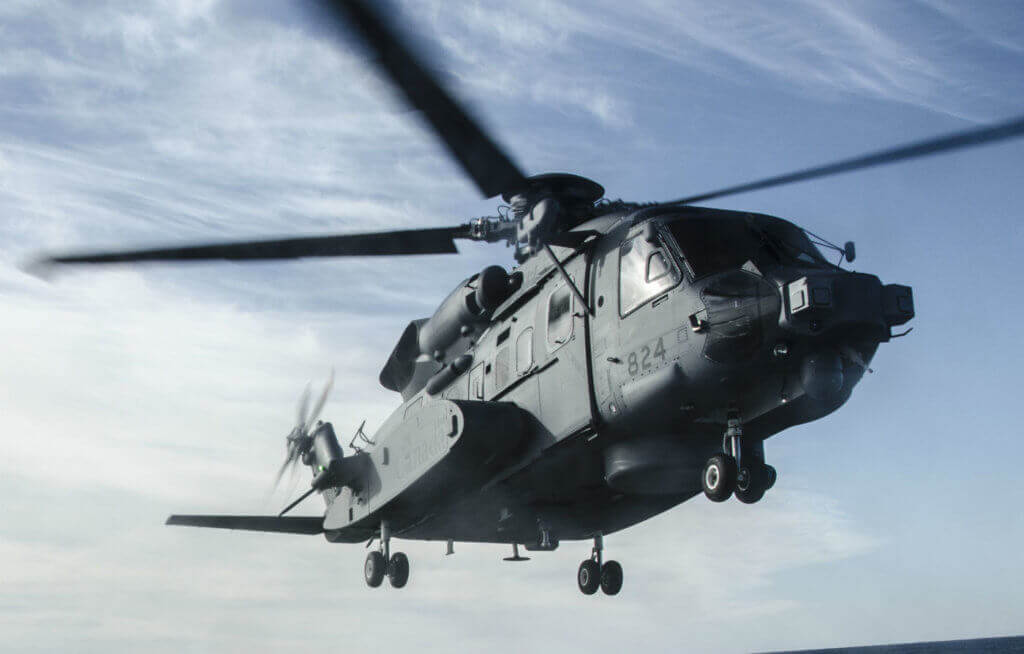 The "pause" was recently issued by the commander of 1 Canadian Air Division after a Cyclone experienced "a momentary change in the descent rate during a training flight on March 9," according to the air force.
Although the helicopter self-corrected and the pilot landed safely, MGen Christian Drouin took the precautionary step of halting all flight operations for the fleet on March 12, while the director general of aerospace equipment program management (DGAEPM) and the aircraft manufacturer, Sikorsky, work to determine the cause of the incident. The fleet remains grounded as of April 7.
The Cyclone was one of three operated by the RCAF for operational testing and evaluation and was in the capability release 1.1 configuration. [Capability release 1.1 enhances the initial block 1 helicopter by adding sub-surface surveillance and tactical datalink communications, and expanding the aircraft certification. According to the Department of National Defence, 1.1 is the aircraft that is expected to achieve initial operational capability in 2018.]
As of March 2017, Sikorsky had delivered 11 of an eventual fleet of 28 Cyclones to 12 Wing Shearwater in Nova Scotia. They will eventually replace the CH-124 Sea King.
Two of the 11 are being operated by Sikorsky to train RCAF personnel on Cyclone operations and maintenance, though they remain under the RCAF's authority, while six have been returned to the manufacturer for upgrading and modification as per the aircraft's development plan.
Because the Cyclones are still undergoing acceptance trials, the air force said the pause of flight operations would not affect current navy operations. The Sea Kings, although slated for retirement as the Cyclones enter service, will continue to provide maritime helicopter support to the Halifax-class frigates.
Col Peter Allan, commander of 12 Wing Shearwater, said the "pause" would delay the overall CH-148 pilot training program, but would not affect maintenance training.
"We do not know at this point if the pause will have any impact on the overall program or timelines," said Allan, adding that the RCAF "is confident the Cyclone will deliver the necessary air power required by the maritime helicopter community in the years to come."
The Helicopter Test and Evaluation Facility (HOTEF) at 12 Wing recently completed sea trials of the Cyclone's various mission systems, including the above water warfare and antisubmarine warfare suites. The helicopters were also being tested under various weather conditions, including stormy sea states with waves reaching 30 feet. According to the air force, "all test results were positive and met the required benchmarks."