Your Legacy MRO of the Future
The ranks of legendary yet still-flying helicopters include the Bell Helicopter 206, 407 and 412; the MBB/Kawasaki BO-105; and the Sikorsky S-61, among others.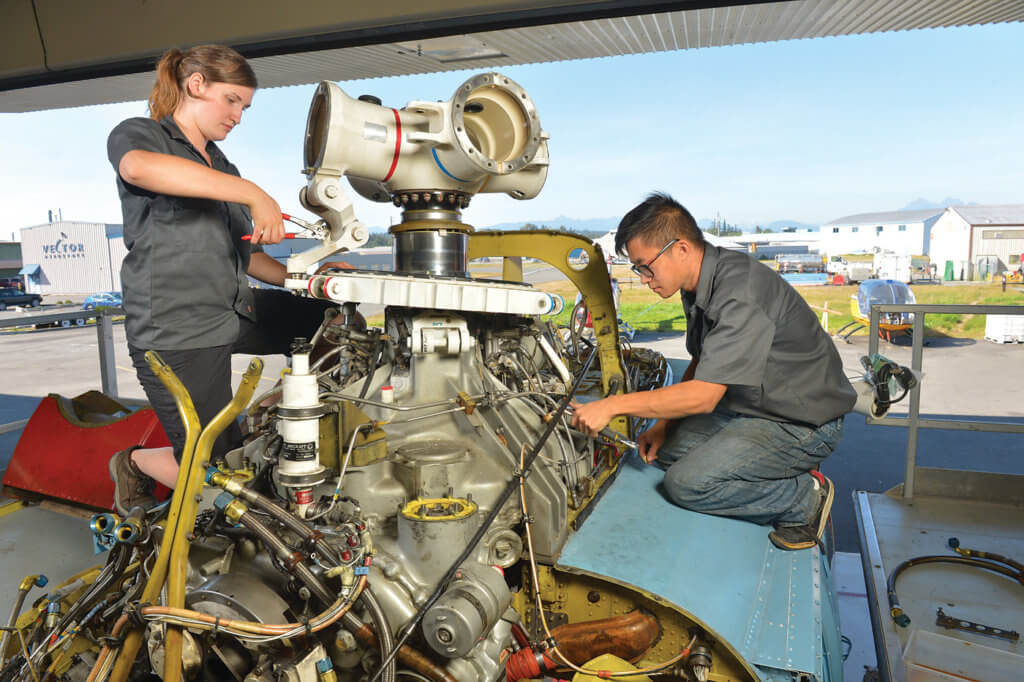 The challenge for owner/operators of these venerable birds is where to find in-depth, knowledgeable maintenance, repair and overhaul (MRO) service and support to keep these legacy aircraft aloft, when rotorcraft manufacturers are focused on their more recent helicopters.
This is where an exceptional MRO such as CanWest Aerospace comes in. Based in Langley, British Columbia, CanWest Aerospace specializes in repairing, maintaining, and modernizing legacy helicopters like those mentioned above, plus the Bell Helicopter 204, 205, 212, 214 and UH Series; Eurocopter (now Airbus Helicopters) AS350, AS355, and EC120; MD Helicopters MD500; and the Sikorsky S-64, S-76 and UH-60.
The services offered include: airframe inspections, maintenance and repair of customized composite and sheet metal, hot and cold bonding, airframe structural repair and modifications, scheduled and unscheduled inspections, and technical support.
Built over a 12-year period starting with two staff, CanWest Aerospace now proudly boasts of a well-trained and experienced staff of 30 across various functional areas.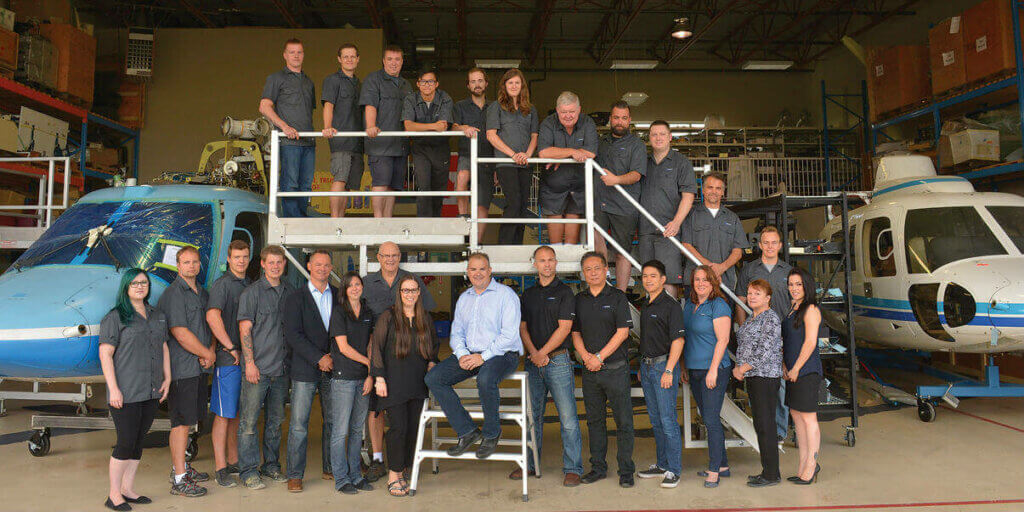 "My father — who still works here — has 47 years' experience in servicing these magnificent helicopters, while I myself have 22 years' experience," said Tom Jackson, CanWest Aerospace president and director of maintenance. "Add the expertise of our veteran staff, and we've got a lot of depth."
CanWest Aerospace's goal is not just to keep legacy helicopters flying, but to bring them up to modern standards so that they can fly safely and effectively for decades to come.
"There is a tremendous amount that we can do with these airframes to extend their lives plus add modern features such as glass cockpits and other 21st century advances," said Jackson.
For CanWest Aerospace customers, this one-two punch of trusted aircraft plus modern technological upgrades results in highly-capable helicopters "that cost a quarter of what a new helicopter would cost an operator," said Jackson.
"Better yet, by modernizing rather than replacing legacy helicopters, their owner/operators save by not having to retool their own shops to support them, and having to retain their support staff as well."
In offering nose-to-tail support for legacy helicopters, CanWest Aerospace is filling a serious gap in the global MRO market.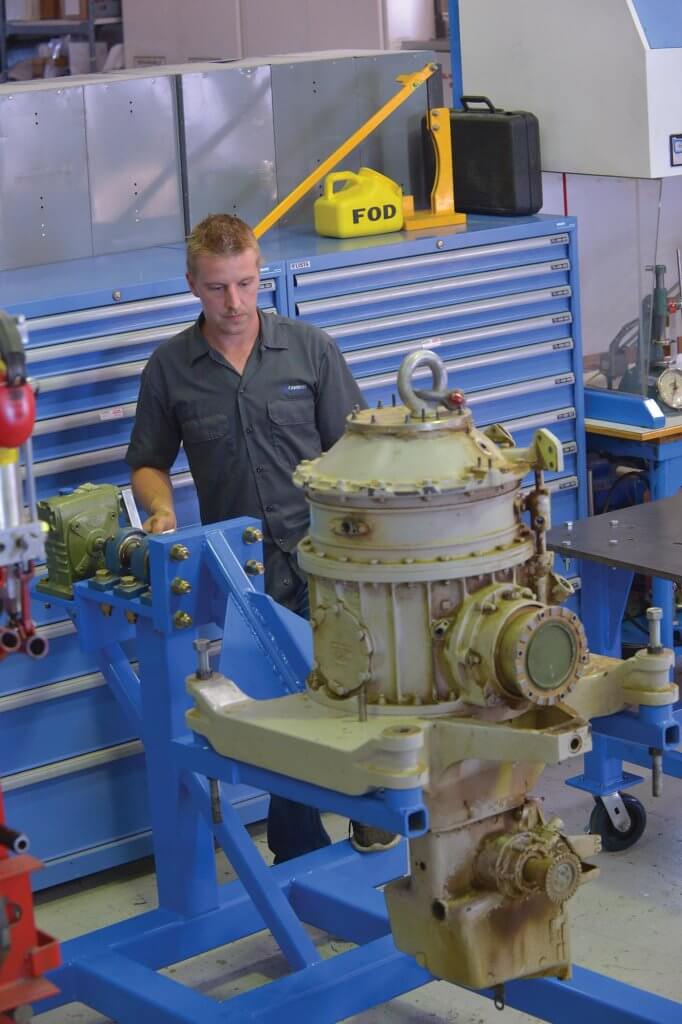 "At CanWest Aerospace, keeping these legendary helicopters flying is what we're all about. So we do our best to keep our knowledge base alive and to keep our customers flying," said Jackson.
Mindful that not everyone can fly to Langley, British Columbia, for service, CanWest now goes to its customers through the company's Global Task Force (GTF).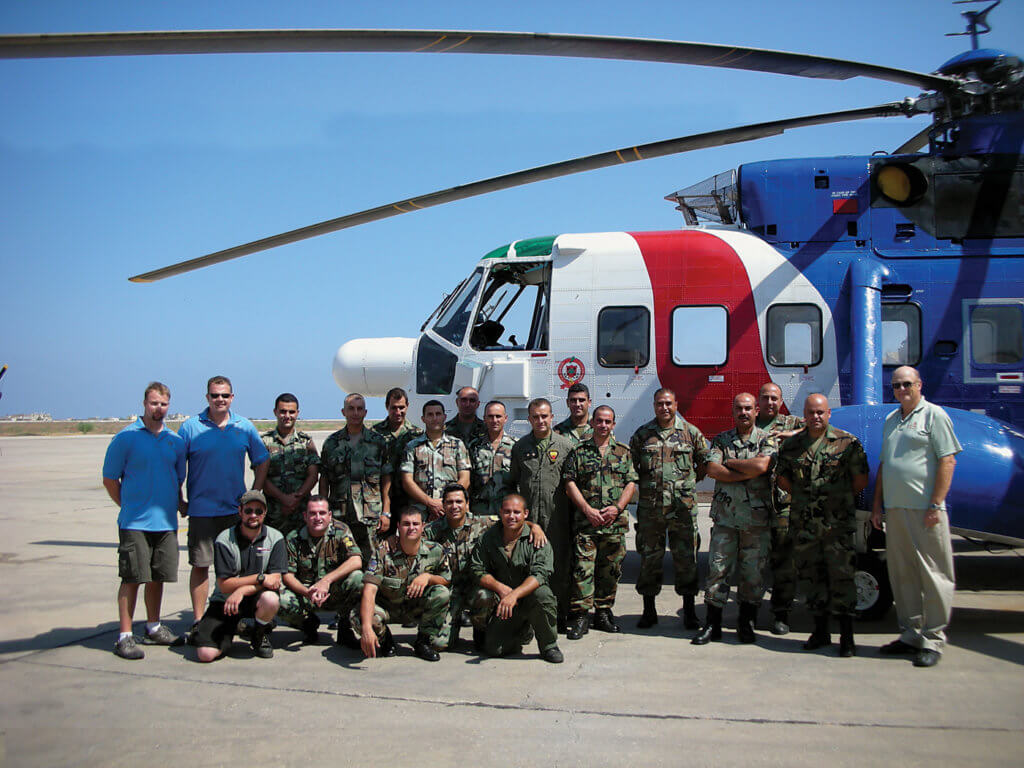 "Our people can come to your facility to provide our complete menu of MRO services, including heavy maintenance checks and aircraft upgrades," said Jackson. "We are also happy to train your staff in whatever skills they require to keep your legacy helicopters in peak condition — and the GTF is particularly fast to respond to AOG [aircraft on ground] emergencies."
Of course, keeping legacy helicopters flying means being able to source the right parts. As these sources dry up, some legacy helicopter operators have even turned to eBay to find what they need. The trouble is that parts purchased this way may be defective and not compliant with technical and regulatory requirements.
This is why CanWest Aerospace founded its own parts sister company. Called CanWest Global AirParts (CWGAP), it offers an extensive, competitively priced catalogue of top quality new and used-serviceable dynamic and standard components, flight controls, wheels and brakes, landing gear, avionics and instruments, electrical items, and spares; all stored in-house to ensure fast turnarounds for clients.
"CWGAP exists to find, stock, and then supply the legacy helicopter parts that manufacturers no longer sell," said CWGAP sales manager Mason Williams. "Whether new or used-serviceable, all CWGAP parts meet proper specifications for quality and compliance."
"While other suppliers are getting out of legacy parts, we are growing our inventory," said Williams. CWGAP is also happy to sell consignment inventories on its clients' behalf, and also to purchase surplus parts inventory from them and other helicopter operators.
Put it together, and CanWest Aerospace is a legacy helicopter owner/operator's best friend.
"We know that these time-tested aircraft still have lots of life left in them, and the ability to modernize to competently do the tasks of today," said Tom Jackson. "We are here to help our clients do this, for years to come."
604-532-0322
If you would like to see your company featured in Insight, contact sales director Frank Sargeant at [email protected]