Tethered Dragon: The Chinese helicopter industry
The People's Republic of China is poised to become the world's fastest growing helicopter market. It's a line we've heard many times before, but how close is it to actually happening? Since the mid-1990s, forecasts have claimed that China could soon have as many helicopters as Europe or the United States, but the country's helicopter industry remains tethered to the ground — even as its commercial airline industry has grown at an exponential rate.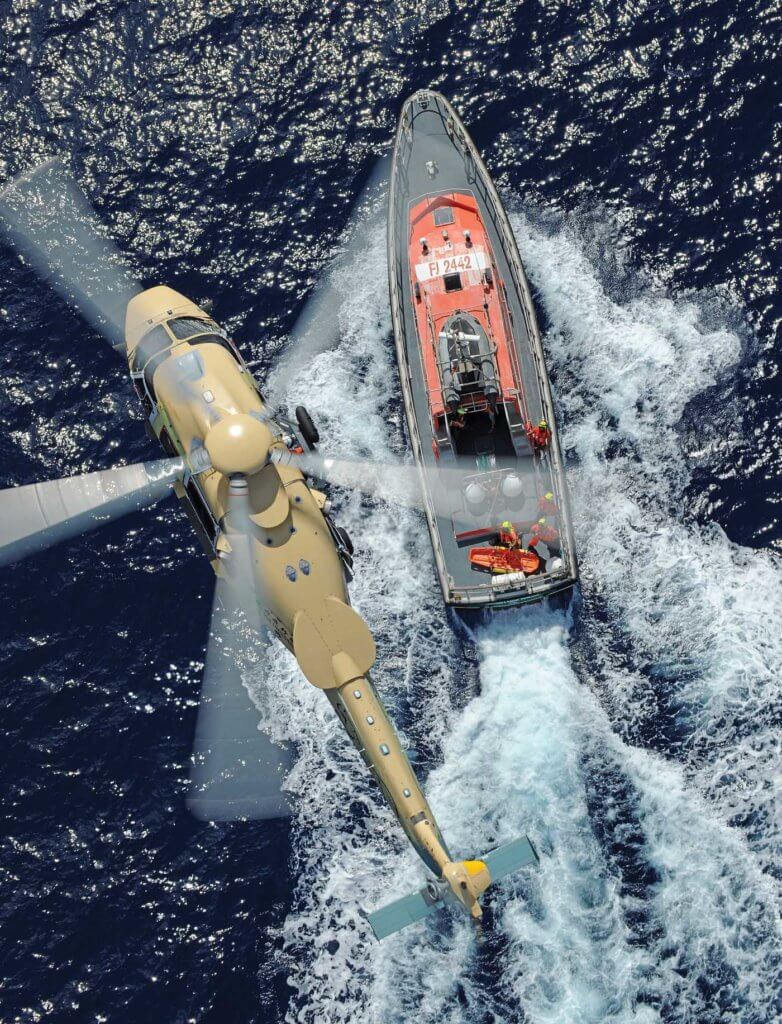 The International Air Transport Association reports that China will surpass the U.S. to become the world's largest air passenger market in 2024, but the value of annual helicopter sales in China is only just approaching US$330 million — the list price of a new Boeing 777-300.
Vertical reached out to manufacturers and a few observers of the industry in China to learn more about the opportunities and nuances of the Chinese civil helicopter market — and see if anyone has an answer as to when the sleeping giant of the global helicopter industry might finally wake.
"They first started talking about a huge Chinese helicopter market when we delivered our first R22 and R44 to China in the mid-1990s," recalled Kurt Robinson, president of Robinson Helicopter, in an interview with Vertical. "But it has taken much longer than anyone ever expected for the market to develop. Officials said they were going to start opening up Chinese airspace to general aviation flights, but a lot of restrictions of flying still remain. The Chinese market is certainly getting busier every year, but it's not the explosive growth everyone has expected."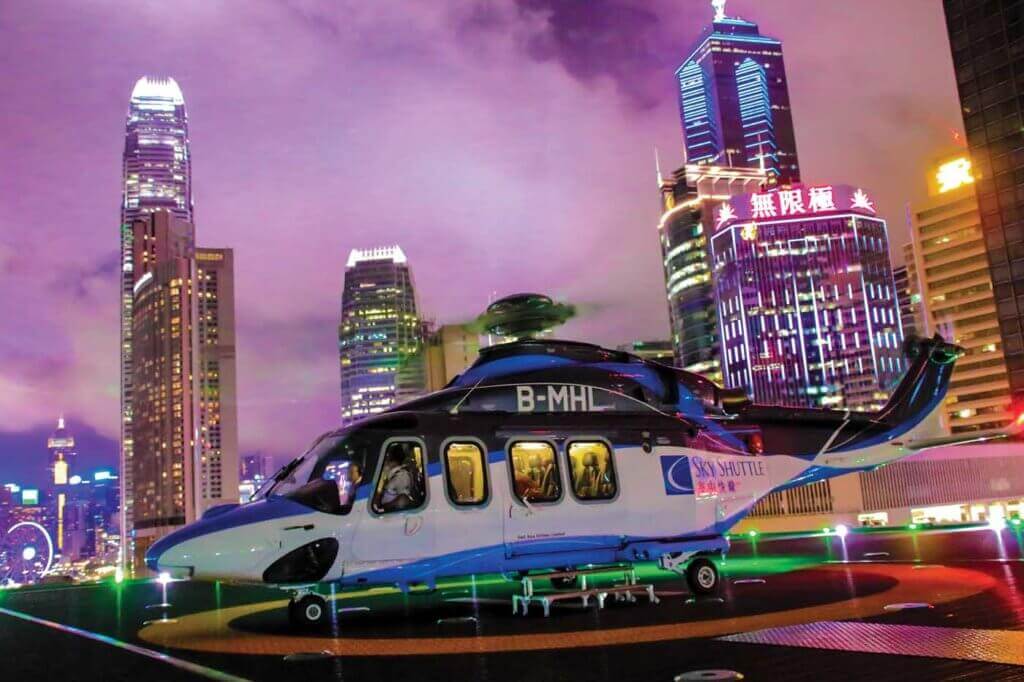 Twenty years ago, it took a minimum of week — sometimes a month — to get a flight permit from the Chinese army before you could file a flight plan with air traffic control — and many permit requests were rejected. And the National Business Aviation Association (NBAA) reports that private individuals and companies in China could not own an airplane or helicopter until as recently 2003.
The Chinese civil helicopter fleet started growing at double-digit annual rates about a decade ago and reached the 850-aircraft mark in early 2017. Late last year, it surpassed the mature market in Japan (813 registered helicopters) and it is now closing in fast on Germany (856), Italy (865) and New Zealand (876), in figures given on the Rotorspot.nl fleet website.
According to Airbus, the Chinese civil helicopter market will be the biggest in the world in the next 10 years in terms of increasing delivery rate. And Avicopter — the Chinese state-owned aerospace company — believes China's civil fleet will probably exceed 1,500 helicopters in operation by the end of 2020.
"Made in China 2025" is a national initiative to completely upgrade the Chinese manufacturing industry and it draws its direct inspiration from Germany's "Industry 4.0" plan. Western helicopter manufacturers have had an industrial presence in China for more than 35 years, "but China's helicopter industry also wants to sell its own designs in the domestic market," observed Michael Hirschberg, executive director of AHS International. "You might not see the Chinese helicopter market fully open up until domestic companies are producing the rotorcraft China needs."
China Rising
China is the fourth largest country in the world in terms of area, behind Russia, Canada and the U.S. The population reached 1.37 billion in mid-2016, with 55.6 percent now living in urban areas.
Up until 1980, all civil helicopters in China were owned and operated by regional divisions of the Civil Aviation Administration of China (CAAC), which was flying aging Harbin Z-5s and Mil Mi-8s, along with Western models such as Aérospatiale Alouette IIIs and MBB Bo.105s.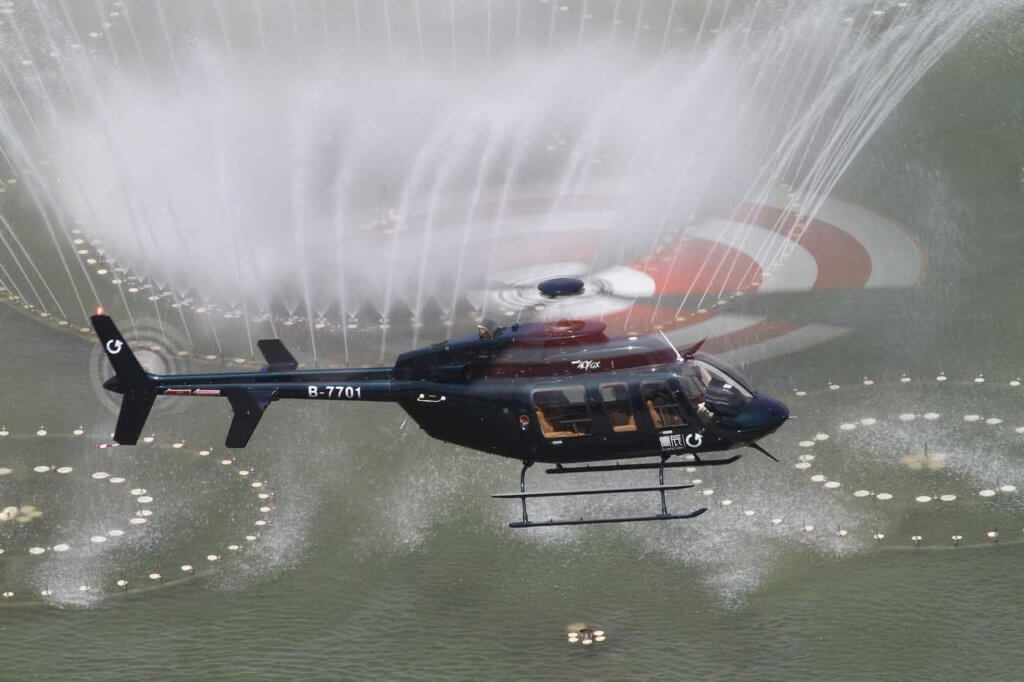 When the U.K. handed Hong Kong to China in 1997, the territory was home to 17 turbine helicopters, and there were just two piston- and 81 turbine-engine helicopters registered in China.
A decade later, the Chinese fleet (including Hong Kong and Macau) numbered 32 pistons and 145 turbines, including the first private aircraft. Then things took off, with the piston fleet increasIing threefold and the turbine fleet multiplying in size by 2.35 times in the past five years.
The Hong Kong-based Asian Sky Group reports that the Chinese civil helicopter fleet increased 18.7 percent in 2016, from 728 to 864 helicopters, based on extensive market research. The fleet grew 17.9 percent in 2015, and a record 26.8 percent in 2014.
Not surprisingly, the fleet is concentrated in the more populous and prosperous regions such as Guangdong, Beijing, Shanghai, Sichuan and Henan province. The registered fleet is 40 percent piston and 60 percent turbine, compared to 34 percent piston and 66 percent turbine five years ago.
The largest business segment is multi-mission (66 percent), followed by flight training (nine percent), law enforcement (eight percent), offshore (seven percent), SAR (four percent), charter (three percent), corporate (two percent), private (one percent) and EMS (one percent), reports Asia Skies Group.
The six largest commercial operators by fleet are Citic Offshore Helicopter (COHC), China Flying Dragon General Aviation, China Southern Zhuhai Helicopter Company, Reignwood, Sichuan Xilin Fengteng and China Eastern GA. The Chinese national police and State Grid have the largest parapublic fleets.
In terms of manufacturer representation, Robinson has the largest overall market share (33 percent), thanks to recent strong sales of the R44. Not surprisingly, Robinson has a 77 percent share of the piston fleet, followed by Sikorsky-Schweizer (seven percent). The first Guimbal Cabri G2 arrived in China two years ago, and there are now 13 active in the country. Other piston models include four Enstrom 280FX and two Chinese-built Brantly B2s.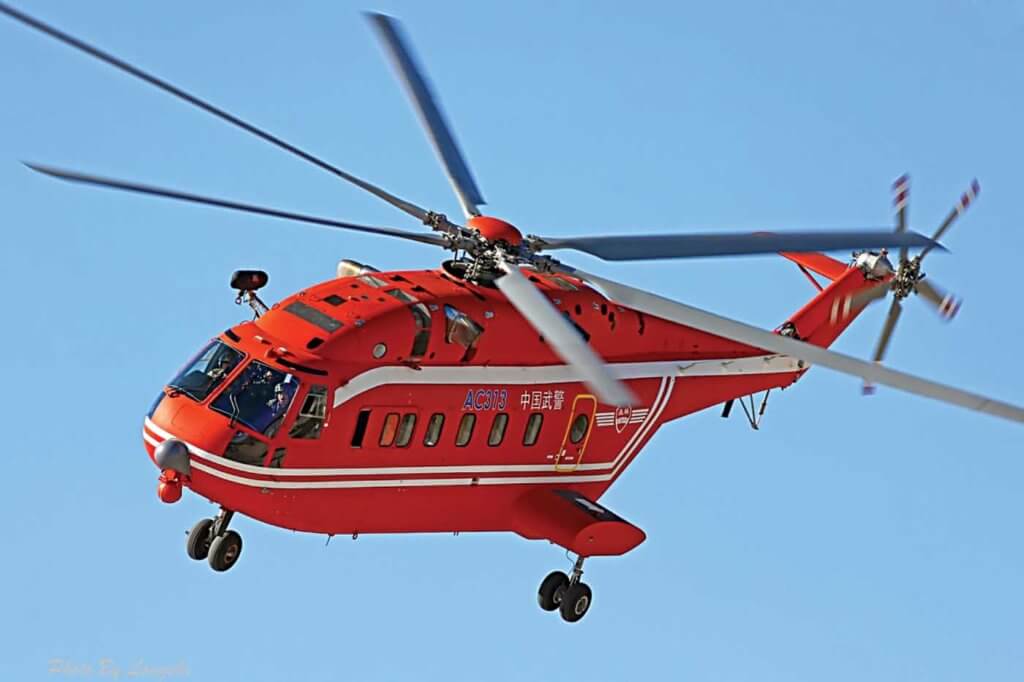 Airbus leads with a 38 percent share of the registered turbine fleet, followed by Bell (20 percent), Leonardo (10 percent), Sikorsky (nine percent), Avicopter (eight percent), Russian Kamov/Mil (five percent), Enstrom (three percent), Robinson (three percent), and others (four percent).
Offshore China
Development of the offshore sector was the foundation of China's civil helicopter renaissance. China needed oil to power its economy and the western oil industry had the money and technology to find new offshore energy reserves.
The China National Offshore Oil Corporation was formed to develop the offshore industry and acquired Bell 212s and Aérospatiale AS365N Dauphins in 1980 to support offshore drilling.
In 1982, 32 international oil companies submitted bids for Chinese drilling rights and 27 eventually signed contracts. Some of the companies that flew in China with CAAC approval were Okanagan Helicopters of Canada, PHI of the U.S., British Airways Helicopters of the U.K., and Asahi Helicopters of Japan — with the overall offshore fleet including Aérospatiale 330J Pumas and 332L Super Pumas, Bell 212s and 214STs, and Sikorsky S-76As and S-61Ns.
Today, China is the fifth largest petroleum producer after the Russia, Saudi Arabia, the U.S. and Iraq. Three CAAC successor companies — COHC, Zhuhai, and China Eastern GA — own a fleet of about 90 turbine helicopters that are primarily used to fly to drilling and production platforms off China's lengthy coast.
Most offshore drilling and development is focused in Bohai Bay off the northeast coast, East China Sea off Zhejiang province, the South China Sea in the Pearl River Basin off Hong Kong and Guangzhou province, and in the south off Zhanjiang and Hainan Island.
Since 2000, the Chinese offshore fleet has been renewed with Leonardo AW109SP GrandNews, Airbus EC155 B1s and EC225s, and Sikorsky S-76C+/S-76Cs and S-92s entering the market.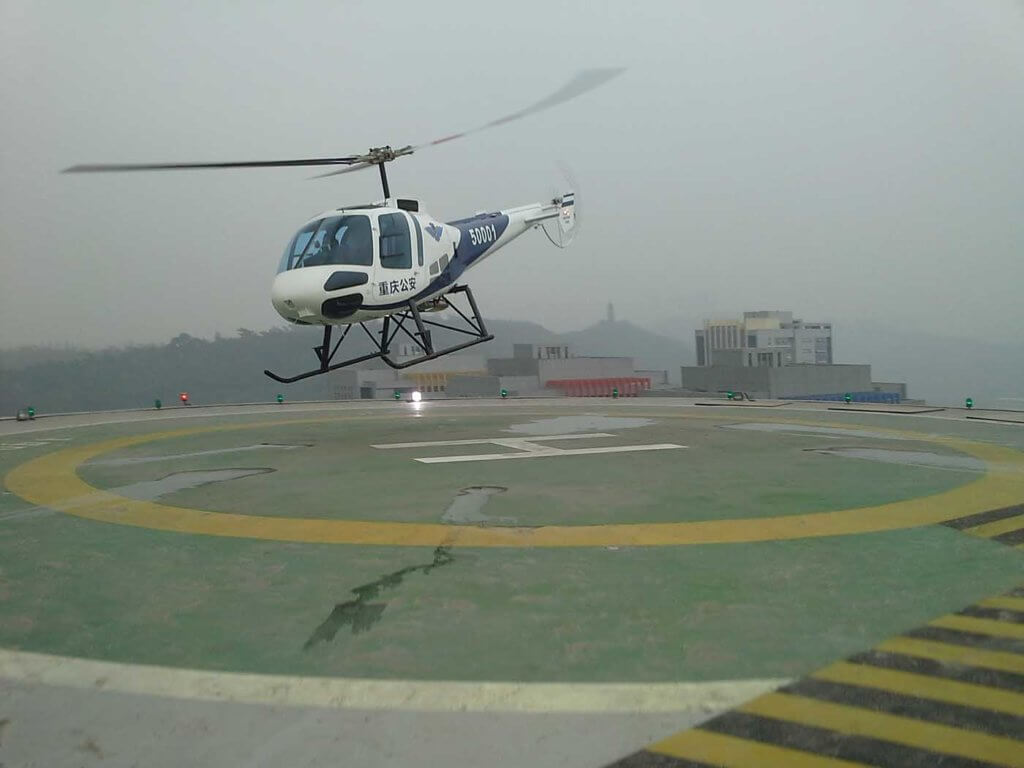 Helicopters of the three Chinese offshore companies also played an important humanitarian role after a magnitude-7.9 earthquake struck Sichuan province on May 12, 2008, killing an estimated 88,000 people and leaving 4.3 million people homeless.
Training a generation of pilots
China has a fleet of 173 training helicopters operated by 33 flight schools, according to Asian Sky Group. Twelve Chinese flight schools provide fixed-wing and helicopter training, and 21 schools provide helicopter training exclusively.
Civil Aviation Flight University of China is the largest flying school in the country, with a fleet of 221 fixed-wing aircraft and 12 helicopters. Other large operators include Sichuan Xilin Fengteng (14 helicopters), Anyang Aero Sports School (12) and China Flying Dragon (10). In addition to training, the companies use their piston aircraft for missions such as aerial photography.
In summer-2016, Robinson had a 68 percent market share of the training fleet (117 helicopters); Sikorsky/Schweizer a 22 percent share (38 aircraft); along with single-digit fleets of Bell, AVIC, Enstrom, and Airbus models.
Frasca International has been selling flight training devices and simulators to Chinese flight universities, colleges and private training centers for 20 years. The majority of the sales have been for fixed-wing aircraft, but demand for helicopter simulators has been strong the past two years, said company president John Frasca.
"Some Chinese flying schools are setting a high standard," he said. "In the past two years, we have received orders from three Chinese helicopter schools for four Level 5 flight training devices, which accurately represent a helicopter in a hover."
The Bell fleet in China recently passed the 100-helicopter mark, with growth supported by two independent sales representatives: Reignwood Aviation and Aerochine Aviation Limited.
"As China's airspace continues to open to commercial aviation, helicopter deliveries will continue to climb," said Patrick Moulay, Bell Helicopter's executive vice president of global commercial sales and marketing. "China has one of the fastest growing civilian helicopter fleets in the world. From an overall industry standpoint, we expect continued investment in training schools and training school aircraft in China, as there remains a lack of instructors, pilots and maintainers. China's investment in helicopters that provide governmental services, including disaster relief, should continue."
Developing aerial first response
The development of helicopter emergency medical services (HEMS) in China is in the very early stages, and it is still unclear which business model will ultimately prevail.
"Comparing with developed countries, China's HEMS is still in its infancy," said an Airbus spokesman. "If you look at the ratio of EMS helicopters per one million people, the index in China is nearly zero. The HEMS requirement in China could [reach] 1,000 to 2,000 helicopters if you use the measure of one or two helicopters per one million citizens."
In 2014, 999 Emergency and Rescue Centre of Beijing Red Cross acquired two H135 EMS helicopters, with the first entering service on October 28, 2014 — a first for China. Today, Beijing 999's helicopters are primarily used for inter-provincial ICU transportation between Beijing, Tianjin, Hebei, Inner Mongolia and Shandong province.
HEMS999, an air ambulance operator subsidiary of MIT Group, has introduced nine H130s throughout the coastal province of Shandong to respond to emergencies including automobile accidents.
Leonardo has also had recent major success in the country. In the past two years, Sino-US has ordered 80 Leonardo helicopters for China, with the majority allocated to new EMS programs operated by Kingwing General Aviation Co. Ltd., which has established a dedicated EMS project called China Helicopter Air Ambulance (CAAH).
The first HEMS base for this opened in Shanghai last summer, and by year-end there were AW119Kx or AW109SP GrandNew aircraft in service at 13 provinces.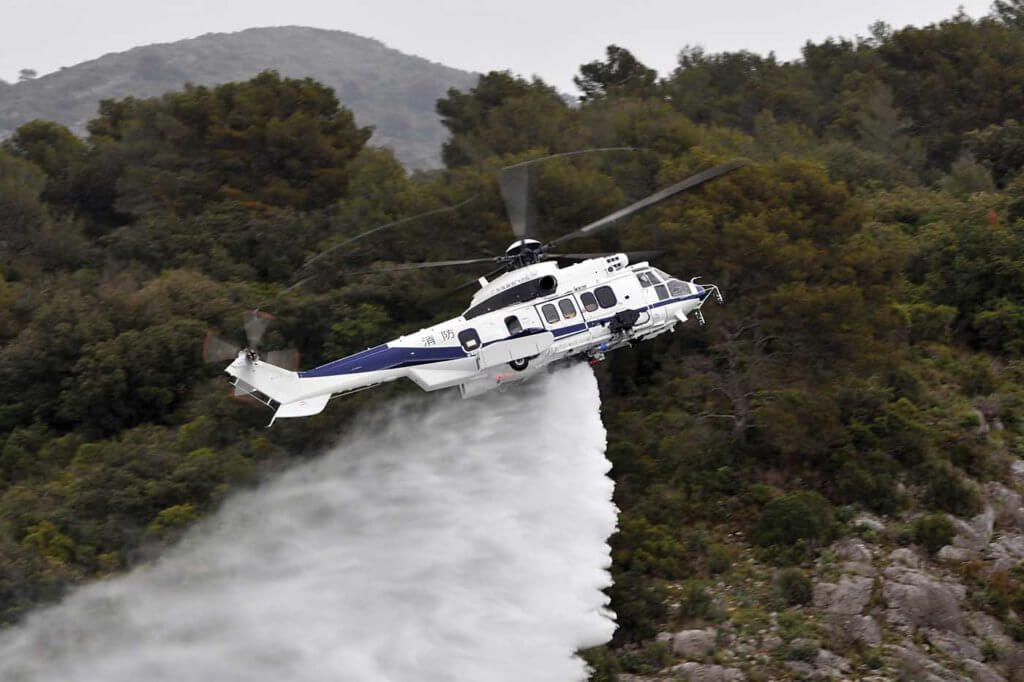 "There is no business precedent for the development of HEMS services in China," said Stefano Zalonis, Leonardo's vice president of sales, China. "They haven't determined if the program should be single- or twin-engine, or single- or dual-pilot and the CAAC has not yet taken a position. And the best business model will be determined at a later time."
Leonardo's first success in China was in the law enforcement market, when it sold 19 single and twin turbine helicopters that would eventually fly for eight different agencies. The run-up to the 2008 Summer Olympics in Beijing helped get the city's aviation squad off the ground, and today it is the largest unit in China with a fleet of five aircraft: three AW109Es and two AW139s.
"The Beijing Police have the same capabilities as law-enforcement agencies in the U.S.," and their pilots have been trained at our facilities in Italy and the U.S.," said Zalonis.
In September 2015, there were 28 police helicopter squads across 18 provincial regions in China flying a total of 66 helicopters.
China's Ministry of Public Security expects that that by 2020 there will be about 50 helicopter squads with a fleet of about 100 helicopters.
The current police forces operate helicopters from almost every helicopter manufacturer active in China, with police operations less encumbered by the airspace restrictions imposed on other general aviation aircraft.
Several police units fly a dozen Airbus helicopters, including the Shanghai Police with two EC135s and one H155, Dalian Police with two H155s, and the Guangzhou Police with China's first H145 on order.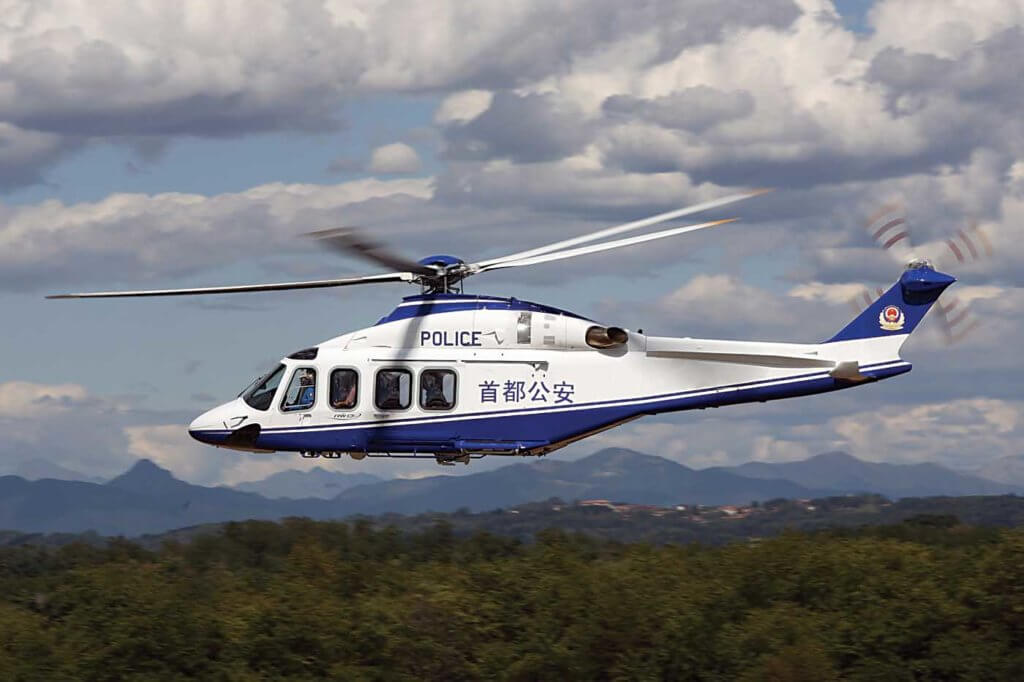 In the heavy class, the Guangdong province flies an H225 for security missions, and it is equipped with a Simplex Aerospace Model 316 fire attack tank with a 600-US gallon (2,270-liter) capacity.
The Domestic Player
China's domestic helicopter industry is now under the umbrella of Avicopter, which was established in 2009 and co-funded by the Tianjin Port Free Trade Zone and the Aviation Industry Corp of China with a US$1.2 billion investment. The new company integrated the activities of two old and established helicopter makers: Changhe Aircraft Industries Corp. (CAIC) and Harbin Aircraft Industry Group Co., Ltd.
Avicopter is now headquartered at a brand new state-of-the-art helicopter manufacturing, maintenance, research and development, and heliport facility about three miles (five kilometers) east of Tianjin Binhai International Airport.
All new Avicopter civil helicopters carry three-digit designations that begin with a lucky "3." The middle digit represents the level of technology and the final represents the number of engines. (Some Chinese helicopters carry a "Z" designation assigned by the military.)
The two-tonne class AC311 (Z-11) is powered by a Honeywell LTS101-700D-2 or the WZ8D, a local version of the Safran Arriel 2B1A. (The AC311 resembles the AS350.)
Avicopter's four-tonne AC312 is powered by two Safran Arriel 2Es, and is a derivative of the Z-9, which is the Chinese-built version of the AS365N Dauphin.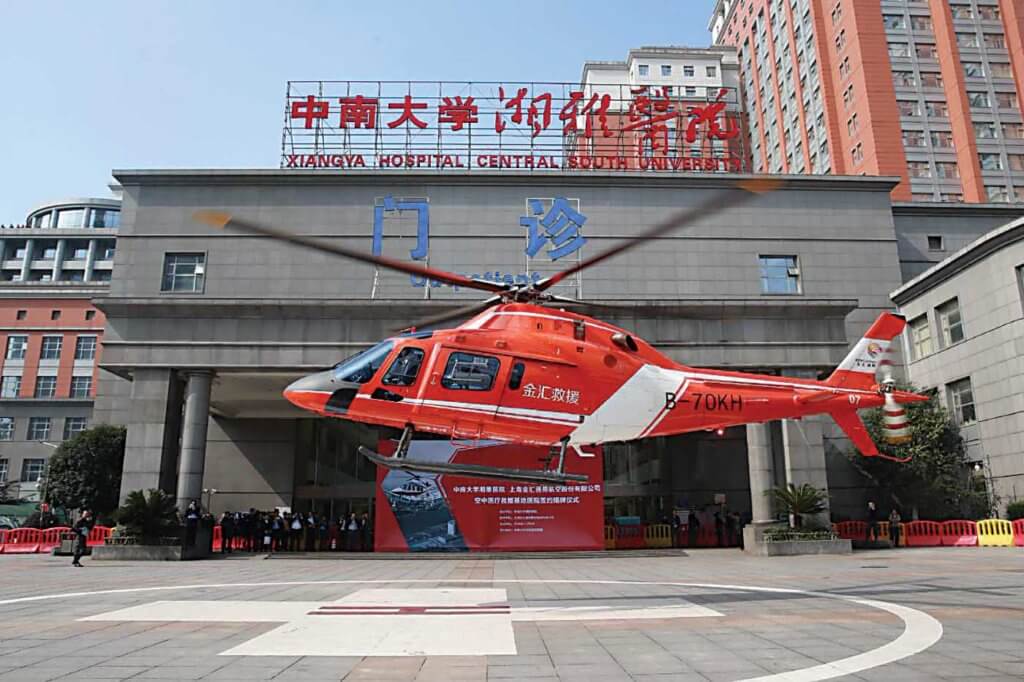 Next, the seven-tonne AC352 (Z-15) first flew at Harbin on Dec. 20, 2016. Powered by two Chinese WZ16 engines based on the Safran Ardiden 3C, it's the Chinese counterpart to the Airbus H175, which has Pratt & Whitney Canada (P&WC) PT6C-67E engines, and first flew in 2009.
Finally, the 13-tonne AC313 is an updated Harbin Z-8, which is a derivative of the Aérospatiale SA321 Super Frelon. Designed for high altitude operations, it incorporates a great deal of composite material, and is powered by three P&WC PT6B-67As.
Most of the recent Avicopter civil helicopter sales have gone to Chinese police departments and government agencies active in forest firefighting and natural disaster response. For example, deliveries of the AC313 began in 2013 to Flying Dragon, a joint venture between Avicopter and the Chinese Ministry of Land and Resources. Simplex is supplying six Model 380A Fire Attack tanks for the AC313 that will hold 1,000 US gallons (3,785 liters) of water that can be filled using a retractable hover pump system similar to that on the Sikorsky S-70 Firehawk and the H225.
Unlocking the Airspace
Most would agree that the key to growing the helicopter industry in China is opening the low-level airspace to general aviation. China didn't follow the traditional model of general aviation development, whereby fleet growth followed economic development. There were too many barriers in the way of normal general aviation development, and it has proven to be a major challenge to clear them.
The Chinese government originally imposed rigid military control over its national airspace to defend the country from attack, and when independent Chinese airlines and helicopter companies were established in the late 1980s, only 20 percent of Chinese airspace was open to civil aviation. New Chinese aviation companies had to apply a long time in advance for flight approvals; landing, handling and flight planning fees were excessive; and Chinese private aircraft ownership strictly prohibited until as recently as 2003.
The Chinese government's "Five-Year Plans" began to acknowledge the benefits of general aviation for the first time in the new millennium, with the reform of the country's low altitude airspace gradually expanded to cover the whole country in 2015.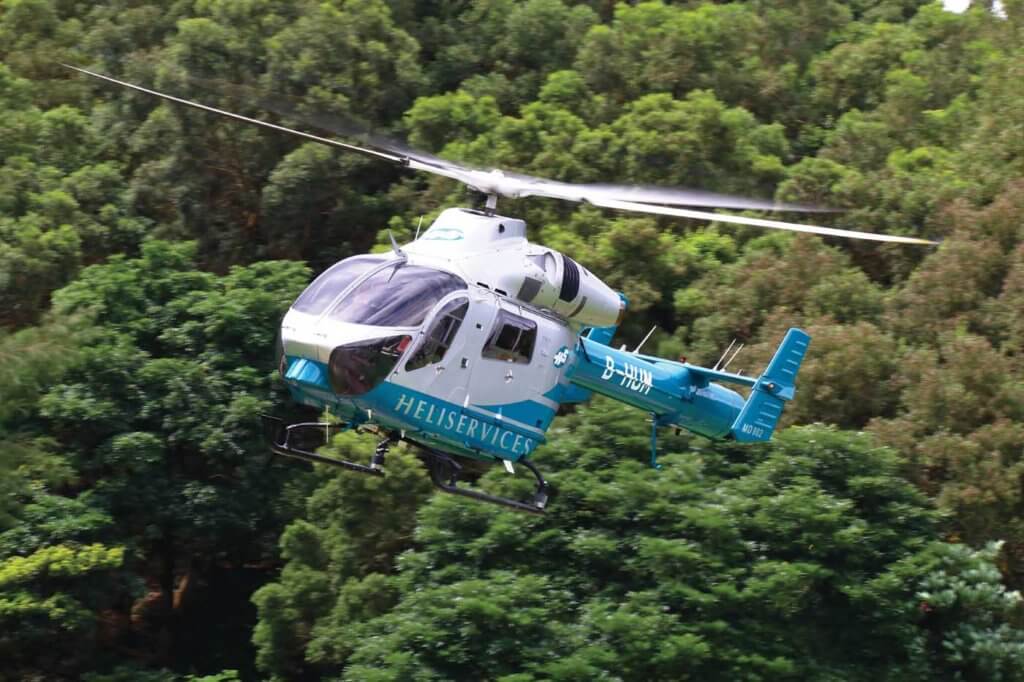 Simplified flight approvals were introduced in some areas, but 24-hour advance notice is usually required and some approvals have taken much longer. For example, when Avicopter opened its new helicopter factory in Tianjin 2013, it was still waiting for approval to operate helicopters from its own heliport.
Helicopter industry executives are reluctant to go on record regarding airspace restrictions for fear of offending the regulator, which may be one of the reasons the topic seems rather obscure.
"The People's Liberation [Chinese] Army is the most powerful institution in China, but it doesn't always heed what's in the five-year economic plan," said one China-based aviation executive.
History shows that when regulations relax or a new business opportunity appears, Chinese businesses will move very fast to capitalize on the opportunity.
"But the military is reluctant to relinquish its control of low level airspace, and the CAAC is cautious about taking on the responsibility, because they are afraid there will be chaos in the skies and a lot of accidents and the CAAC will be blamed," said another U.S. based helicopter executive.
The International Civil Aviation Organization has held a lot of workshops in China on civil-military air traffic management and flexible use of airspace to help prepare the groundwork for eventual change, and organizations like Helicopter Association International (HAI) have been working with Chinese operators and government agencies to share industry best practices.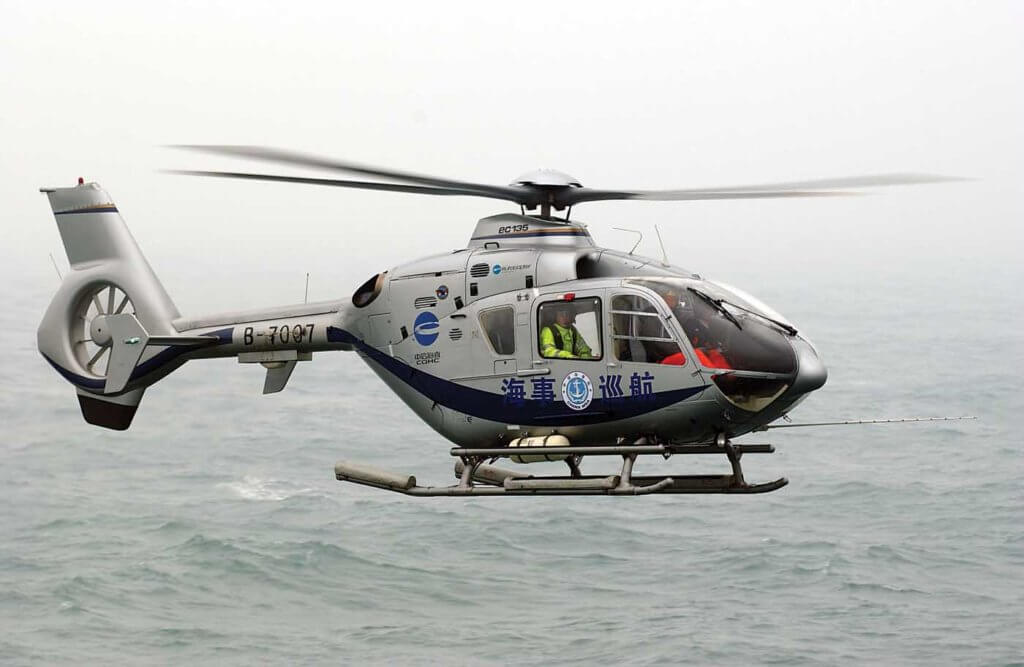 "There are many different jobs waiting to be done by helicopters in China — such as EMS, forestry, firefighting, law enforcement, agricultural and construction — and we have highlighted the benefits in our conversations with various government agencies," said Matt Zuccaro, president of HAI.
For the skies to open, many now believe it has to come from the top down.
"If the current Chinese leadership wants airspace restrictions relaxed, they seem to have more power to sway the military (than past leaders) to bring about the desired change," added the executive in China.
It took 70 years for the helicopter industries in North America and Europe to reach the current level of maturity, requiring a lot of learning by trial and error to create a vibrant entrepreneurial "helicopter culture." The notion that China can compress seven decades of rotary-wing development into a year or 10 without hitting turbulence is certainly optimistic, but there will come a day in the not-too-distant future when the Chinese helicopter dragon will finally be set free.