Safety First: Vertical takes Robinson's safety course
Last summer, almost six years after my last visit, I once again walked through the doors of the Robinson Helicopter Company Safety Course (RHCSC). Having been to a number of these classes, I had a pretty good idea what my next three to four days would entail — except for one thing. This time my emphasis would be on the R66 Turbine and how the course has changed to accommodate the additional model.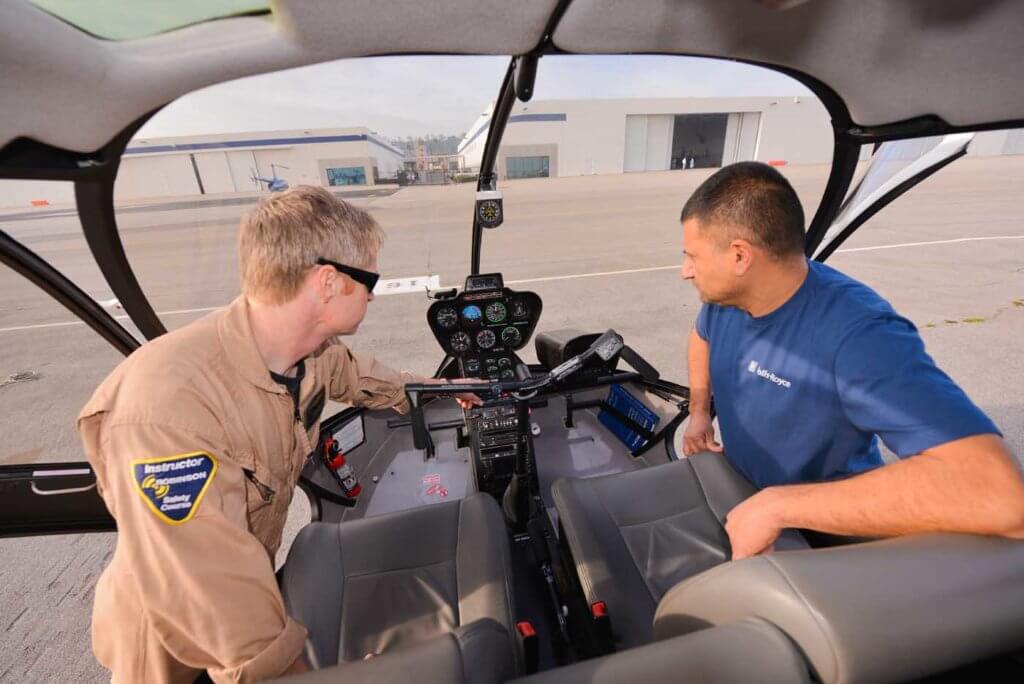 During my previous RHCSC visit, the R66 was still completing certification flight tests. And although I did fly the R66 during that visit for a Vertical pilot report, the accompanying safety course had obviously not been developed. Today, the R66 is fully integrated into the ground and flight curriculums.
The RHCSC has come a long way since it began in 1982 as a course intended only for flight instructors who taught in the R22. That was a once-a-month program that reached an average of 12 students per class. Now the RHCSC is open to any pilot of Robinson helicopters and is conducted twice as often with a typical class size — such as the one I was in — of 48.
Robinson Helicopter Company (RHC) president Kurt Robinson follows the tradition established by his dad and company founder Frank Robinson of opening the class. "Your whole relationship changes when you take somebody flying, whether they are a pilot or not," he admonished the class.
Robinson has had upwards of 18,000 students come through the course, with the huge majority of them being first time attendees. This held true in my class, as the clear majority were young pilots — most with less than 200 hours of flying time — in the midst of their journey towards a career as a professional pilot.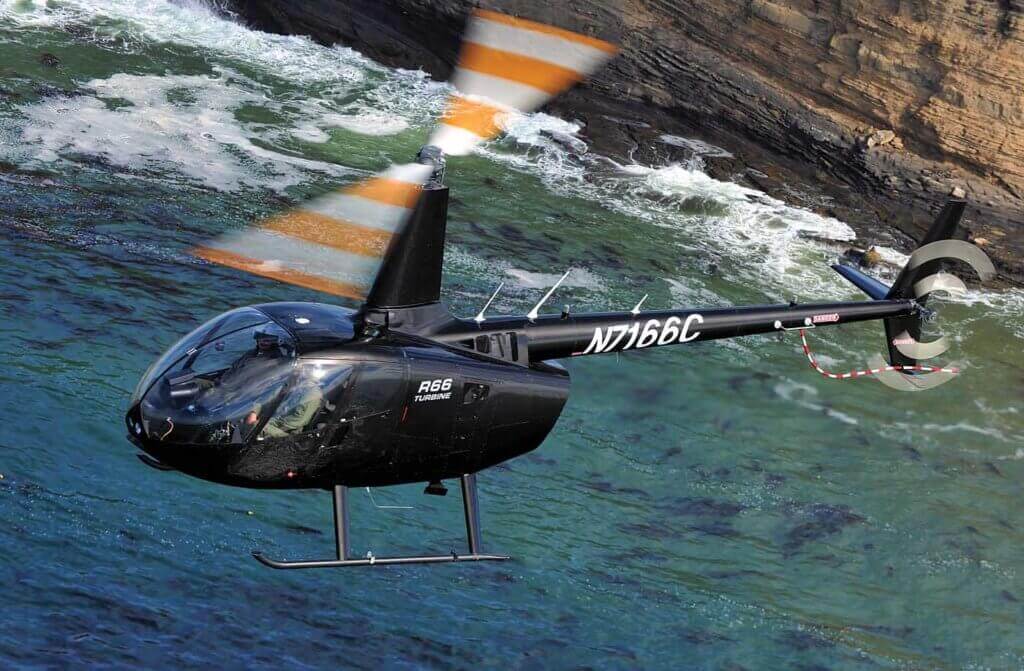 Day one included an in-depth review of Robinson helicopter accidents, a factory tour, helicopter theory, and a discussion on critical flight conditions. The anchor for the day was Robinson chief instructor Tim Tucker, who has been involved with the RHCSC since its inception. He bought the first production R22 in 1979, and is so steeped in flying experience and Robinsons it would take a separate article to cover it all.
Ring around the rotor
One subject that Tucker delved into in great detail was vortex ring state, also referred to as "settling with power." And that was Tucker's first order of business — to discuss the mixing of terms and confusion that's caused when vortex ring state is improperly referred to as "settling with power." The controversy stems from a condition — completely different from vortex ring state — in which engine power required exceeds engine power available, and the helicopter settles while under power.
Vortex ring state, however, occurs when a hovering helicopter descends at greater than roughly 300 feet per minute, entering a condition where the rotor is still directing air downward, but some air below it is forced out radially and up outside the rotor disc. Some of this upward-flowing air is drawn in and back down through the rotor, forming a large circulating pattern.
The confusion between the terms isn't helped by the fact that the FAA uses "settling with power" in its discussion of vortex ring state in both the Rotorcraft Flying Handbook and the Practical Test Standards. As Tucker explained, the picture is much clearer outside the U.S., with most simply using the term "vortex ring state" — and that's the approach that he takes, too.
Definitions aside, Tucker discussed the origin and methods of a new way to recover from vortex ring state. He was introduced to the technique while teaching a Robinson Pilot Safety Course in Neuchatel, Switzerland, in June 2011. Attending that class was Claude Vuichard, a senior flight inspector/examiner for the Swiss Federal Office of Civil Aviation. Vuichard is a helicopter pilot of — at the time of the class — more than 35 years and 16,000 flight hours.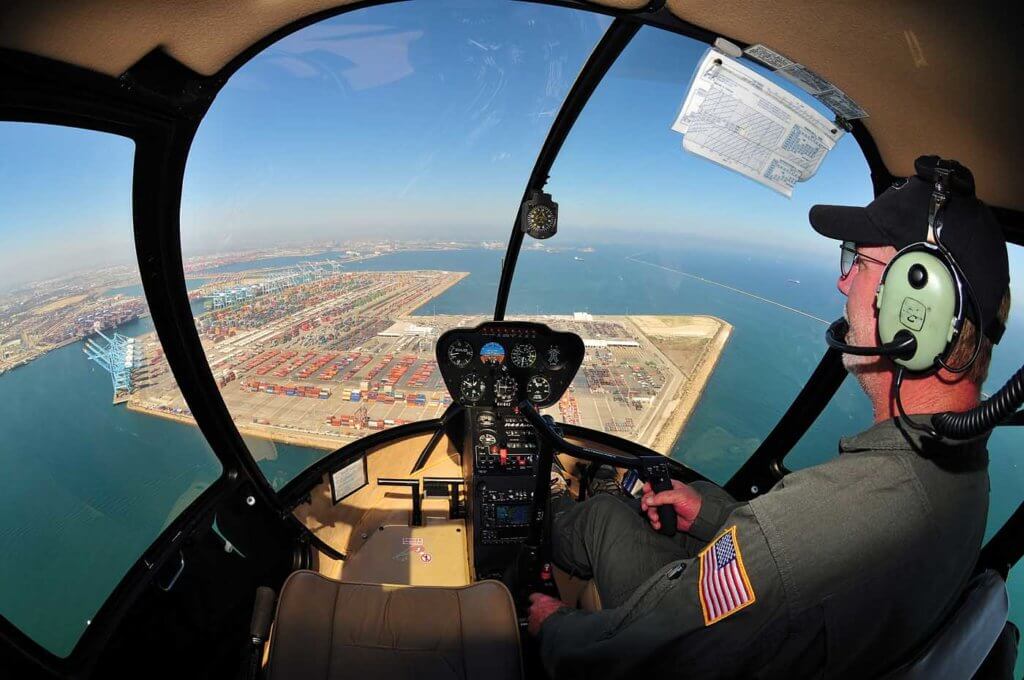 During the flight portion of that course, Tucker demonstrated the standard vortex ring state recovery technique of forward cyclic and reduced collective that has been taught to pilots in the U.S. for more than 60 years. Vuichard then asked if he could show Tucker a recovery technique he had developed over his years of flying in the Swiss Alps.
Rather than reducing the collective, he increased it to climb power, added sufficient left pedal to keep the nose straight, and applied right cyclic. The combination of tail rotor thrust and right bank moved the aircraft to the right — and almost instantly out of the vortex ring state. With a little practice, Tucker himself was making recoveries from a fully developed vortex ring state with only 20 to 30 feet of altitude loss.
Tucker was so impressed that for the past two years, RHC instructors have been teaching what he has coined the "Vuichard Recovery" with great success in the safety courses, and it has also been included in the maneuver guides for the R22, R44, and R66.
Completing the Course
On day two, the 12 of us who were in the R66 class moved over to the maintenance training room, where we covered the Pilots Operating Handbook, performance, limitations, and emergency procedures.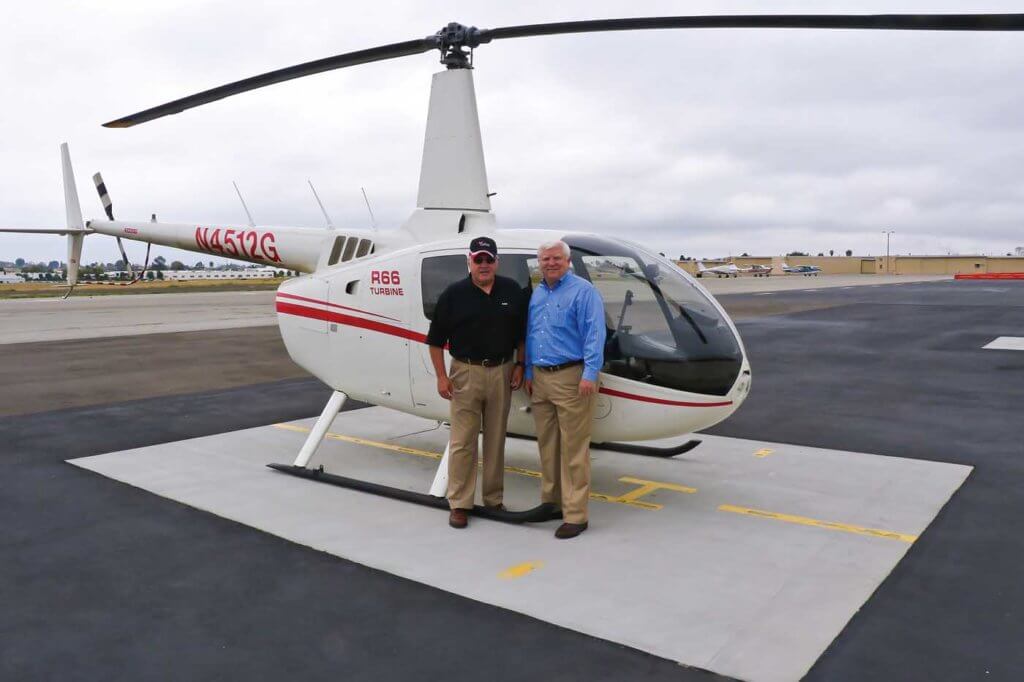 Day three had us back in the R66 class and in the hands of Pat Cox, RHC service manager. The fact that the R66 class was in the maintenance course training room was a plus. Cox had plenty of R66 components and a Rolls-Royce RR300 engine for all of us to closely examine and for Cox to illustrate many important points. There's nothing like doing a preflight inspection on an R66 — one component at a time. However, we did proceed out to the flight line to examine a complete helicopter, as well.
Day four was a mix of classroom and flying. We were all back in the one classroom and the work covered in-depth discussions of tail rotor accidents and design, autorotations, a course review, and a final exam.
And then there was the flying session — mine was with Tucker. For as long as I've known him, I've never had the pleasure of flying with him.
The Vuichard recovery technique consumed a good portion of our pre-lesson briefing, and with start-up and checklist complete, it was time to go. We repositioned to a grass area near the RHC pad for some warm-up hover work. Then we performed a northeast departure from Torrance. Tucker had me hold 55 to 60 knots then pull in 95 percent torque. We easily hit 2,000 feet per minute in the climb. He just wanted to show off the R66's climb abilities. But he cautioned me to remain below 65 knots while in the yellow takeoff power range.
As we proceeded northeast, Tucker took the controls to position us for some air work. He didn't waste time in getting to the Vuichard technique for recovering from vortex ring state.
What he likes to do, if possible, is to set up the helicopter in an out of ground effect (OGE) hover with the tail into the wind. (It's much easier to get into vortex ring state with a tailwind.) The winds were light on the day of our flight, but Tucker did find the proper positioning to place us in a tail wind condition.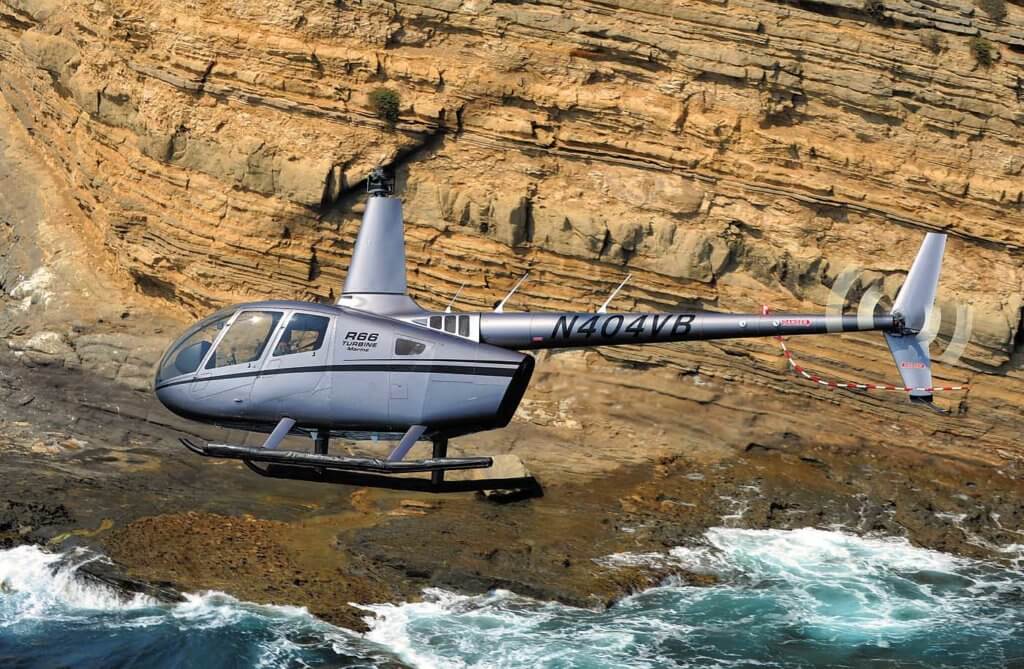 He explained that he likes to perform his demonstration in two steps. He began by slowing the helicopter down and reducing torque to around 35 percent to get us into vortex ring state. We eventually felt the shuddering — indicating the loss of effective translational lift. Holding the position, we then felt the descent rate begin to build as we added some power. Then it felt like the bottom fell out.
Tucker immediately put in some right cyclic — he likes to see 10 to 20 degrees of bank — and added collective along with left pedal. The descent stopped immediately and we were out. One crucial point is to make sure you add sufficient pedal to counter the torque of the added power and keep the nose pointed straight ahead. This allows maximum advantage of the tail rotor thrust that helps reduce the escape time and gets you back into clean air.
I asked Tucker to demonstrate the traditional recovery technique of forward cyclic and down collective for recovery. Then I had him follow-up with using the Vuichard technique again.
With the traditional method, we lost about 250 feet from the start of the maneuver to completion — and this was with little wind. The more tail wind encountered in this condition, the longer it would have taken to fly out of the dirty air and be able to increase collective to arrest the descent. Starting the maneuver again with the Vuichard technique, from the exact same altitude and flight conditions, we were fully recovered and maintaining altitude with about 50 feet of loss.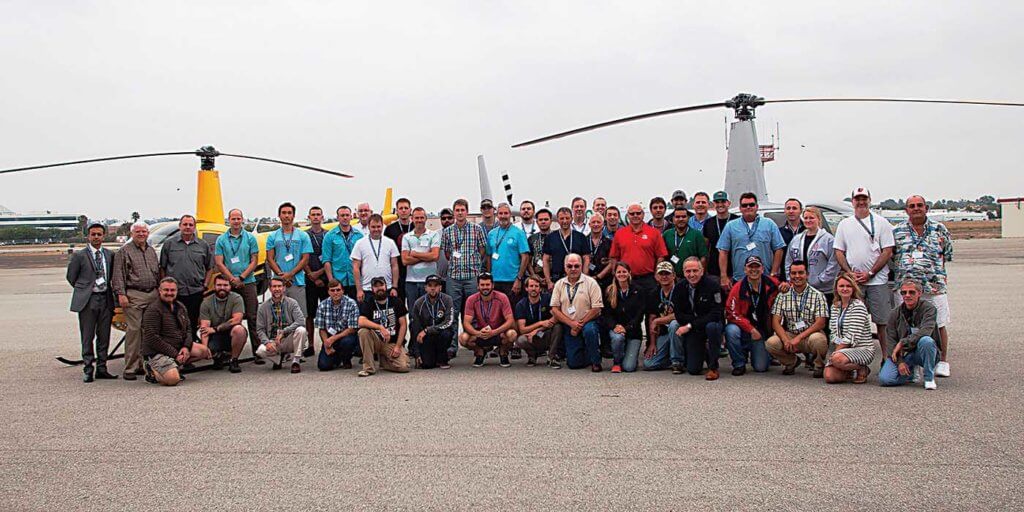 Now it was my turn to try it. I entered the OGE hover and let the descent begin. As soon as I felt the bottom begin to fall out from under me, I popped the cyclic to the right while adding collective and left pedal. The descent stopped immediately in about 50 feet of drop.
One thing about this technique is that it feels a little bit unnatural. The traditional technique follows a more normal pattern of movement performed in maneuvers such as takeoff and go-arounds. Recovering sideways feels different, and therefore should be practiced a little more regularly to become ingrained.
And this includes simulating the maneuver down low. Certainly, you do not want to intentionally enter a full blown vortex ring state at a couple of hundred feet above the ground. But what Tucker did point out was that you can get the helicopter on a slow and stabilized approach and practice the side cyclic and collective inputs — simulating the recovery. This way, the pilot becomes more comfortable with taking that specific action if needed low to the ground.
There is no mistaking the instantaneous recovery and return of positive control. You can feel the aircraft "pop" right up and back to positive altitude control. And consider, too, that we were letting the vortex ring state condition get fully developed. If you should happen to notice the descent begin while still adding collective but not fully developed, early recognition and recovery will take up minimal lateral space and consume even less altitude.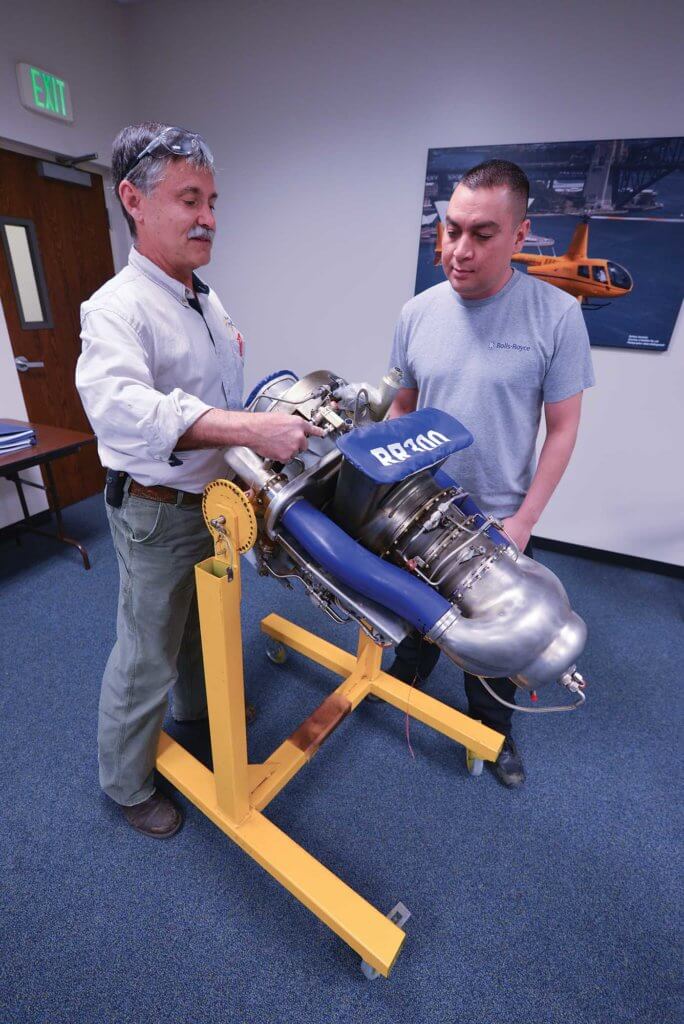 With vortex ring state recoveries out of the way, we proceeded to a nearby airport for some autorotations. Tucker talked me through all sorts of scenarios with varied starting positions.
We were directly over our intended landing spot and used zero airspeed and side flight along with pivot turns to reposition prior to establishing a more normal glide to finish the maneuver. We also employed the R66's extended glide capabilities by flying a long final with 90 knots and 90 percent rotor rpm. Following a wide variety of autos with both power recoveries and full touchdowns, we wrapped up the session with some hydraulics-off practice.
Putting it to Practice
As it turned out, I had a chance to put the Vuichard technique to practical use the following day. I was flying the R44 Cadet for a photo shoot and hovering the Cadet OGE close to and pointing at the camera ship — another R44 — that was a little higher than me. I must have caught a little of the camera ship's rotor wash and/or just let the Cadet begin to descend, because I could feel the beginning of the exact same "dropping out" experience I felt the day before with Tucker.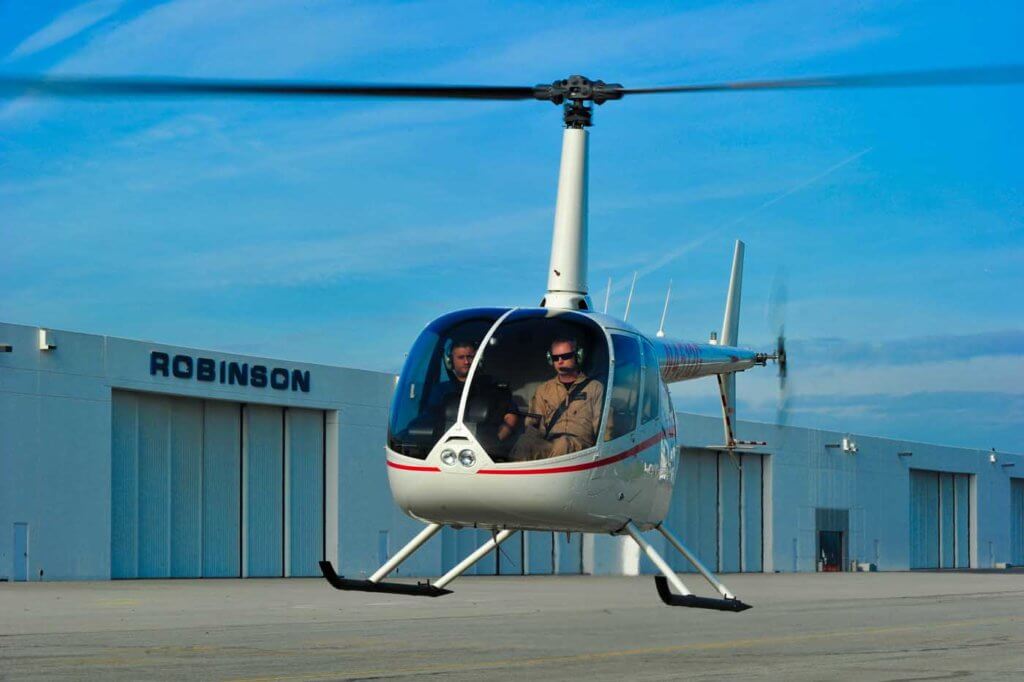 Previous to this training, I would have lowered collective, and turned away from the camera ship to recover and then returned to my position. This time however, I applied just a touch of right cyclic while adding collective, and the condition stopped immediately. I also remained pretty much in position. With a slight adjustment and minimal climb, we were back to our photo shooting. I'm a believer.
Tucker is working very hard to make this an accepted recovery technique. And it is gaining good traction. Since he first brought this technique to the industry's attention, Tucker has taught the technique on courses in about a dozen countries, and it has been well received.
Like Robinson helicopters themselves, the RHCSC has clearly evolved, grown, and improved to match the ever-increasing demands for quality training. But through all of this growth and change, one thing has remained the same — and that's the core objective of safety.
Unless you are a bag of hammers, you can't possibly come away from this course — whether it's your first or 10th time attending — without gaining a strengthened foundation of knowledge, an enhanced tool kit of procedures, and a solidified culture for operating safely. Frank's influence has not left the building.