Pilots Wanted: Customs and Border Protection
If you've been looking at helicopter pilot job listings in the United States, you've probably noticed that Customs and Border Protection (CBP) is hiring — in a big way.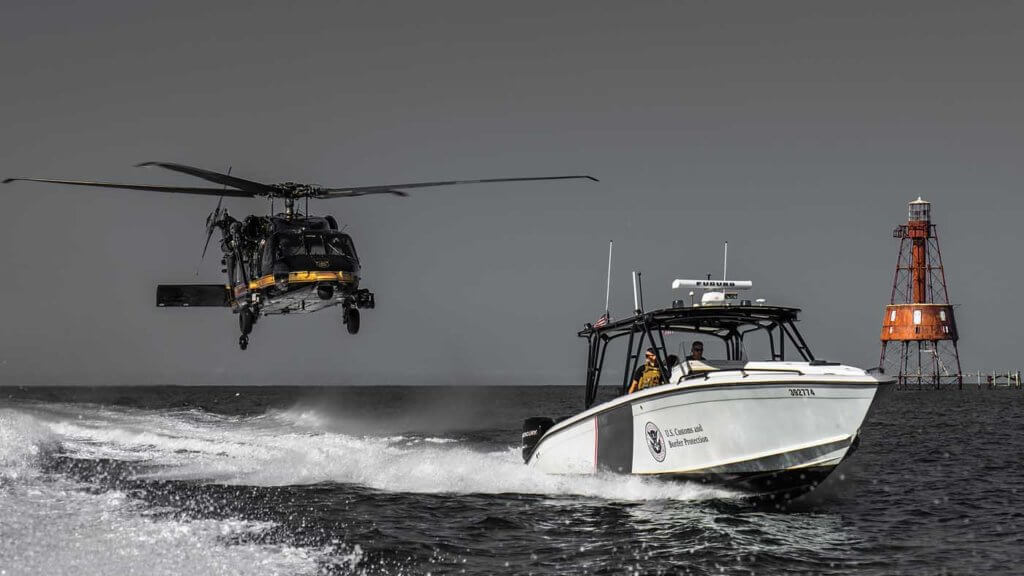 "Today, right now, we're short 75 pilots," Edward Young, acting executive assistant commissioner of the agency's Air and Marine Operations (AMO), told Vertical 911 in early June.
While that may not sound like a lot, he said, it represents nearly 15 percent of the approximately 550 pilot positions authorized for the agency, and doesn't take into account additional positions that may be authorized in coming years.
According to Young, one reason for the shortfall is increased hiring competition from airlines — such as American Airlines' Envoy Air, which recently launched a new program specifically to recruit military helicopter pilots. In response, CBP has stepped up its own recruiting efforts in both the military and civilian pilot communities.
But flying for CBP isn't a typical pilot job, and the application and interview process — which includes a polygraph test — can be daunting. That process is also the subject of much online discussion, not all of which is completely accurate.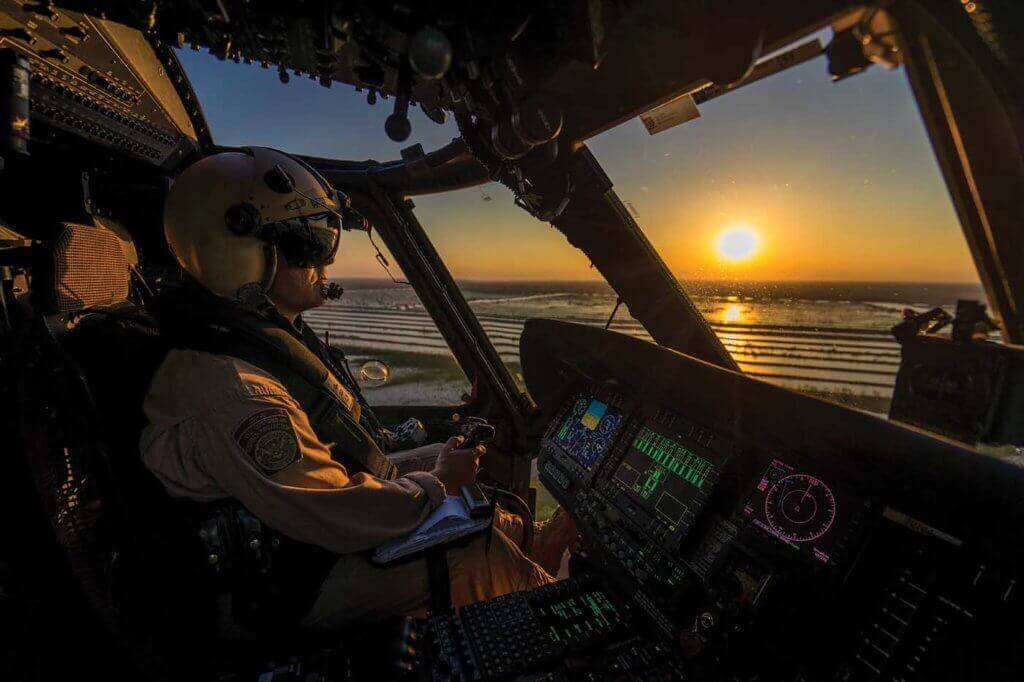 To clear up some of the rumors, we asked Young and other supervisors at AMO to tell us more about the available positions, who they're looking for, and what pilots can expect once they submit an application. They also shared some insight into how the agency is adapting its hiring process to make it easier to get the right people through the door.
"We want you on just as bad as you want to be on, and we need to do better at showing that," said Young. "That's the goal of the organization right now: finding ways to get you into this organization, and finding better ways for us to help you make it through that process. And we're making huge strides in that area."
A Job with a Mission
The border security agency CBP was established under the newly created Department of Homeland Security in 2003, consolidating multiple organizations including the U.S. Customs Service and U.S. Border Patrol. In 2006, those organizations' aviation units were brought together in a new division, AMO.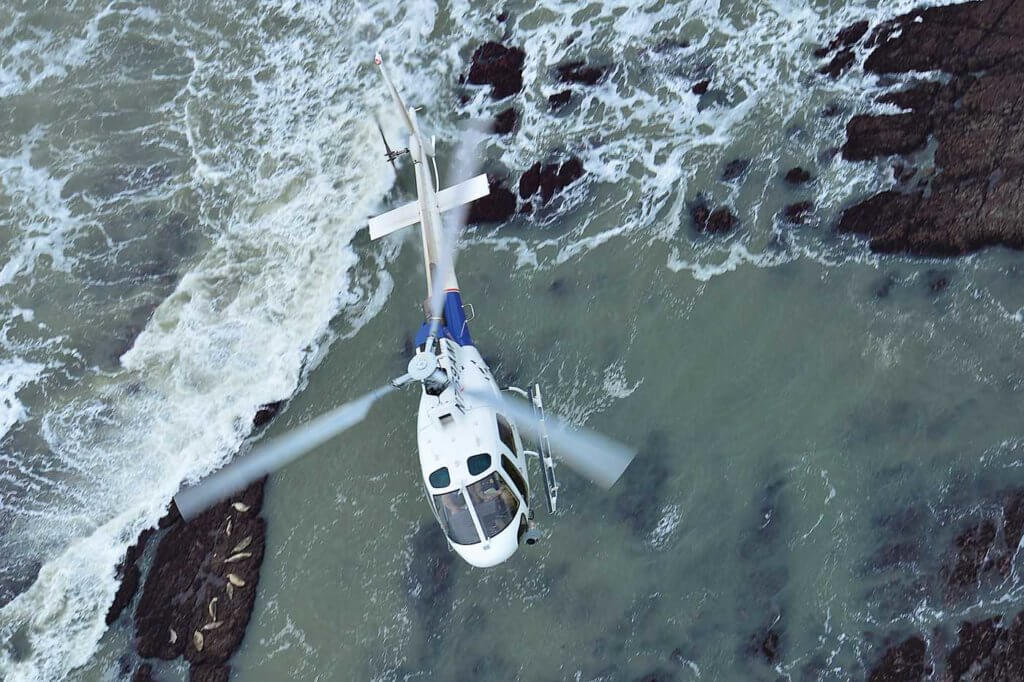 In simple terms, Young said, the CBP's overarching mission is to "stop the bad things and stop the bad people from getting in this country" — terrorists and drugs being the bad people and things of greatest concern. It routinely partners with other government and military agencies to secure the borders, and leverages a diverse fleet of fixed-wing, rotary-wing, and unmanned aircraft in pursuit of that goal. Helicopters are particularly important to the agency's mission and account for most of its flight hours; models currently in the fleet include the Airbus Helicopters EC120 and AS350, the Bell Huey II and UH-1N, and the Sikorsky S-76 and UH-60 Black Hawk.
Because CBP pilots play an integral role in law enforcement operations, they are required to become law enforcement officers, and although no such previous experience is necessary, an appropriate mindset is critical.
"What sets us apart and what makes us different than, say, an airline pilot or an EMS [emergency medical services] pilot is that we have to be able to function as a law enforcement officer," said Chris Riccardi, a supervisory air interdiction agent with AMO (read more about Riccardi's career on p.88).
"Understanding how to apply law enforcement tactics [and] techniques, and being able to communicate and look at a situation from a law enforcement perspective, is what we bring to the table when we're giving overhead coverage for ground operations," he said. "So part of what we're looking for is not just the ability to fly an aircraft . . . we're looking for the right mindset of someone who's interested in a law enforcement career."
Pilots must also be willing to embrace dynamic environments and unpredictable schedules — because flying for CBP is not a 9-to-5 job. A specific operation might call for late hours or last-minute travel (contingencies that are provided for with Law Enforcement Availability Pay, equivalent to 25 percent of base salary, which can quickly push a pilot's total compensation above six figures).
"The one thing that makes this job exciting is the diversity, and not only the diversity of missions and the diversity of people, but the diversity of your day-to-day activity," said Young. "You don't know what you're going to do when you come in every day, and if you're one of those people that thrives off of that kind of changing and dynamic environment, you're going to love this."
The Hiring Process
So let's say you are one of those people — an aviator who is interested in a law enforcement career and prepared to embrace the unpredictability associated with it. How do you sign up?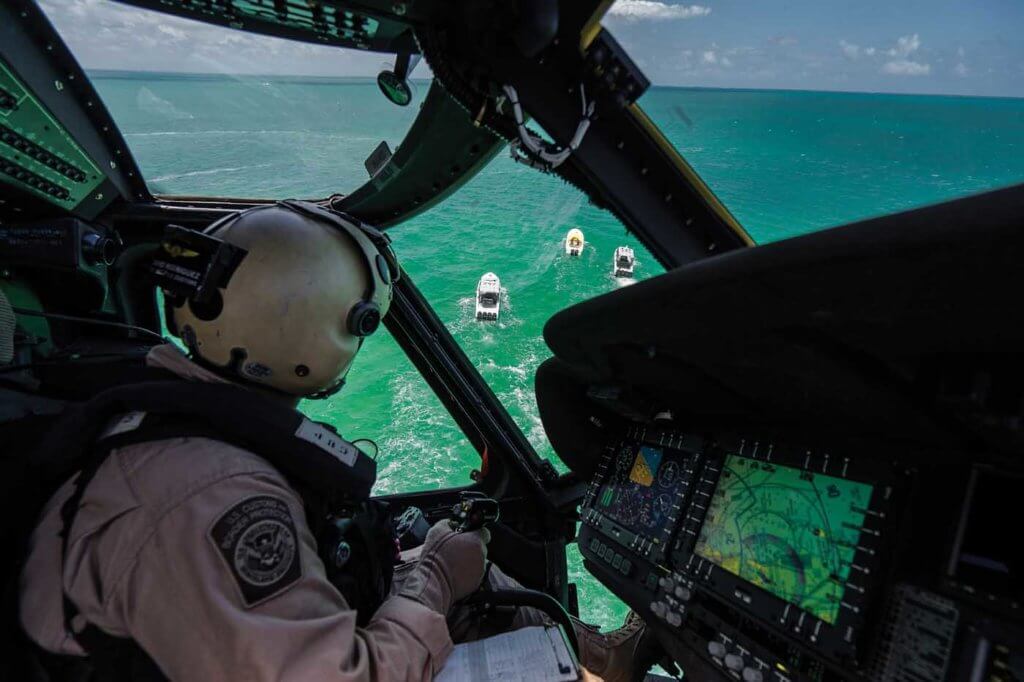 Your first step should be to confirm that you meet the minimum qualifications for the job (a complete list of requirements is available at www.cbp.gov). Although recent waivers for certain requirements have expanded the pool of potential candidates, around 25 percent of applicants don't pass the initial qualifications review, noted director of AMO frontline recruiting Christopher Wiyda.
Generally speaking, the maximum entrant age is 40. Applicants should be Federal Aviation Administration (FAA)-certificated pilots at the commercial or airline transport pilot level, and be able to obtain an FAA first class medical certificate (with at least a second class medical current at the time of application).
Candidates are also required to have at least 1,500 hours of total flight time, although CBP can waive this requirement down to 1,125 hours for current civil service employees, and to 1,000 hours for pilots with military or other specialized experience (including multi-engine, night vision, or overwater flight time, or experience as a flight instructor in complex aircraft).
Wiyda explained that applicants undergo a seven-step process that begins with the submission of an online application at www.usajobs.gov. Human resources specialists will then review the application and supporting documents to ensure the candidate possesses the necessary qualifications. Recognizing that some qualified candidates may be rejected if their paperwork is not formatted or submitted correctly, CBP aims to provide more support to applicants to avoid unnecessary attrition.
"We're always looking at improving our internal processes, and customer service is a big one for us," said Wiyda. "We want to continually improve and help applicants through the process."
Following a successful qualifications review, applicants must undergo a background investigation, a simple fitness test, and a drug test. Then comes what is for many applicants the most intimidating part of the application process: a four- to six-hour polygraph exam, colloquially known as a "lie detector test."
Young acknowledged there is a widespread perception that many otherwise qualified candidates fail the polygraph — when in fact most attrition occurs at other stages of the hiring process. Nevertheless, the agency has recently made changes to its polygraph procedures that have improved the pass rate. Most notably, it has switched from a lifetime polygraph examination to one focused on the most recent seven-year period.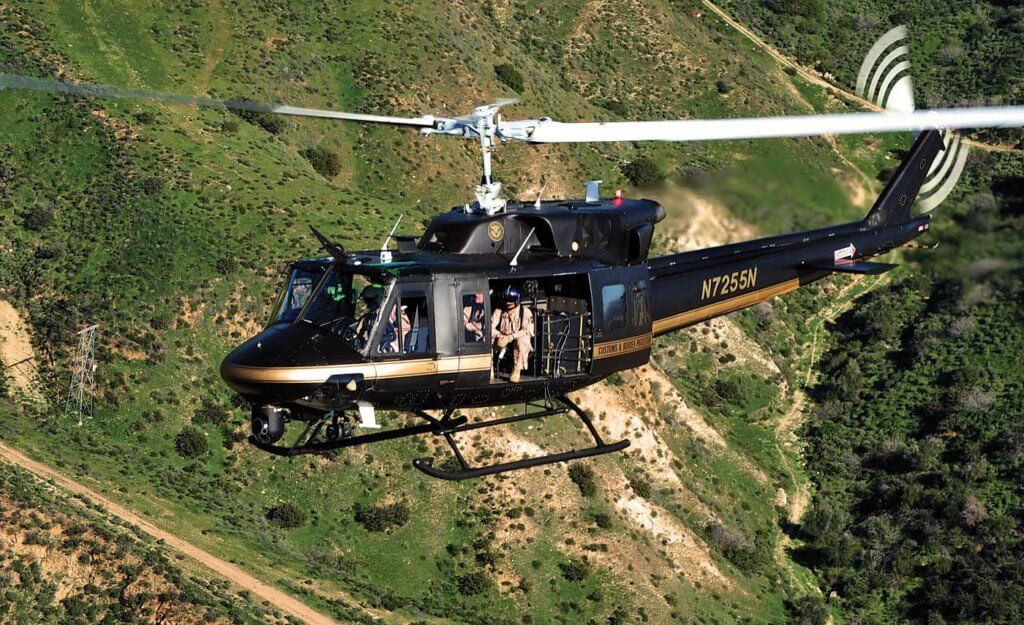 For example, when it comes to drug use, "instead of lifetime now, I can only talk about drug use in the last seven years," Young said. "If there's drug use that we find in the seven-year question period, we go back to the rest of the life, but we don't go there unless it leads us there. So that's shortened the test a little bit, it's given us a little better pass rate."
The final part of the process is a three-part flight assessment in Oklahoma City, Oklahoma, consisting of an oral evaluation, flight evaluation, and interview. In addition to performing normal and emergency flight maneuvers, candidates are expected to demonstrate knowledge of the National Airspace System and Federal Aviation Regulations (FAR) parts 61 and 91.
"Absolutely we expect a pilot to be able to come in and operate at commercial standards, understanding and applying part 91 and our Air Operations Handbook, essentially a GOM, in the national airspace," said Riccardi. "If a [pilot] comes out of the military, it's a fantastic springboard to go from there to the civil side, but they must be able to operate anywhere in the country — urban, maritime, or backcountry — day or night, safely and professionally, oftentimes with minimal supervision. Judgment and risk assessment and mitigation are paramount."
Although the CBP hiring process has a reputation for being long and drawn-out, the agency has been working to shorten it. "We have a goal of six months and I think we're doing better than that; we've been able to [complete the process] in just over two months for some qualified applicants," said Wiyda. "So I think that some of the information that's out there might be a little dated — we have made tremendous strides."
On the Job
Pilots who accept a position with the CBP can expect to start their careers with a four-month course at the Federal Law Enforcement Training Center in Brunswick, Georgia, where they will qualify as law enforcement officers. That will be followed by AMO-specific flight and ground courses with an emphasis on tactical operations.
"While you're doing the flying portion of it you're also learning how to operate our sensor packs, because you don't always operate as a pilot, sometimes you're a tactical flight officer or an observer, which is equally important," noted Riccardi.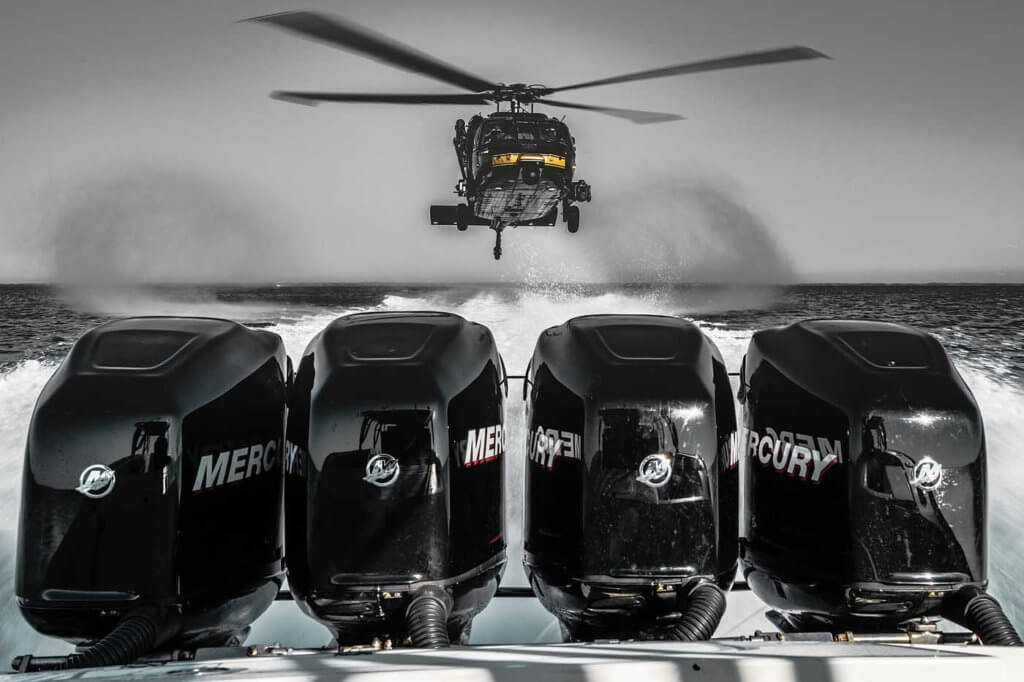 Although AMO operates from dozens of locations around the U.S., for their first assignments, most pilots are sent to the southern border. "If you're going to walk in the door with us, we're going to put you, to start, in a location where you're going to get a lot of experience," said Young. "We're going to put you in a place like Puerto Rico; we're going to put you in McAllen, Texas; Laredo, Texas. Those are the places where the hotbeds of activity are, [where] you'll get really good experience in a really short period of time."
Granted, many of these locations aren't exactly glamorous. But pilots who stick with the agency will have opportunities to move to different locations and into different missions and aircraft types, if they so desire.
"Someone that shows the aptitude, someone that shows the desire, someone that shows the drive, that wants to take on greater responsibilities in an organization — we're going to give you those opportunities," said Young.
"The cool thing is that the opportunities are there if you want to exploit them," echoed Riccardi. "If you want to come to work every day and just fly, you can do that; you can do that for 25 years. Or if you want to come in and go to school and learn and travel, that is there as well. That's the great thing about this organization."