CHC Helicopter: Normal service resumed?
On March 24, as CHC Group emerged from a 10-month Chapter 11 reorganization process overseen by the U.S. Bankruptcy Court, it turned the page on what has been the most traumatic chapter in the storied history of what was once the world's largest medium and heavy helicopter fleet operator.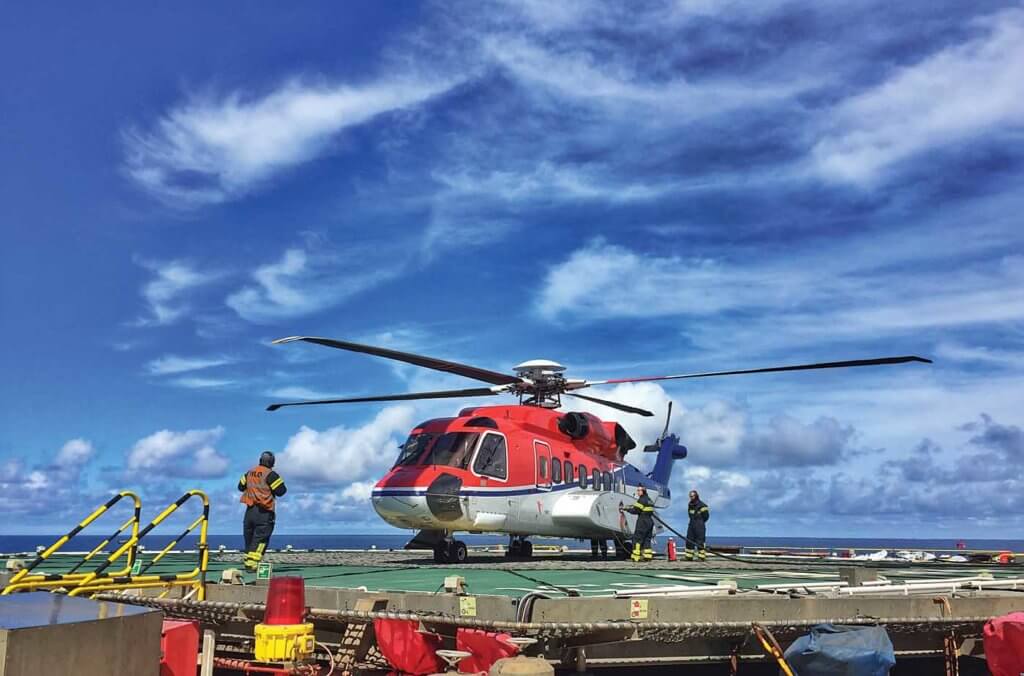 Just over three years ago, under the stewardship of then-CEO and president Bill Amelio, CHC was a very different company that seemed to be riding high in a very different market. As a beaming Amelio rang the opening bell for Wall Street traders on Jan. 21, 2014, celebrating CHC's listing on the New York Stock Exchange (under the ticker "HELI"), oil prices were comfortably above $100 a barrel, and the company was servicing the booming industry with a fleet of 238 aircraft operating around the world.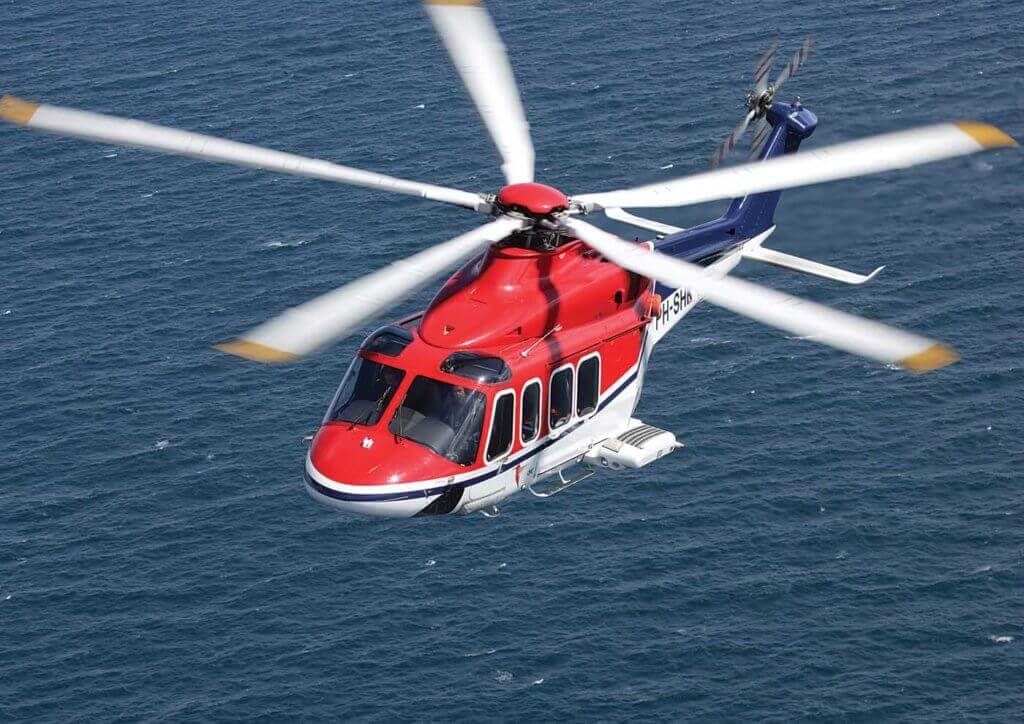 That summer, oil prices nosedived, and the high debt burden the company was carrying began to cause the financial stress that ultimately led to it filing for Chapter 11 bankruptcy protection in May 2016.
CHC has exited that process in a very different shape — both on the surface and behind the scenes. Financially, it has secured US$450 million in investment, including US$150 million from Milestone Aviation Group, which will become CHC's lead lessor for its future fleet. The current fleet has been reduced to 137 aircraft through the rejection of over 80 leased aircraft, and the company is marking its return to "normal" operations with a new brand that draws upon the 70-year legacy of one of its founding companies, Okanagan Helicopters.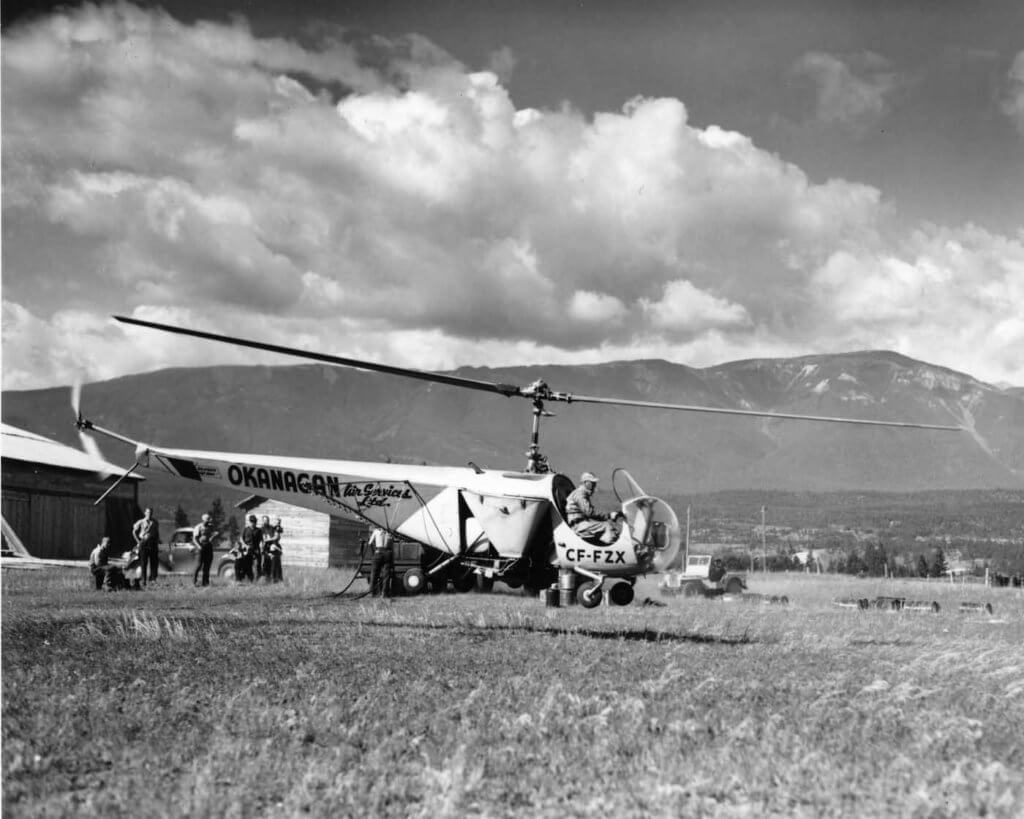 CHC's president and CEO, Karl Fessenden, who was brought in to replace Amelio in February 2015, told Vertical the exit from the Chapter 11 process gives the company a clean balance sheet and a fresh start.
"We have been able to reduce our debt by about US$1 billion, which obviously significantly improves our balance sheet and stability financially," he said. "We have a right-sized fleet that is highly utilized and adapted to our customer needs. We've streamlined our operations and reduced our fixed costs so that we can really thrive in a very difficult oil-and-gas environment that we don't think is going to change too quickly, and we're really excited to have a fresh start."
But to fully understand what happened to CHC, and the path forward for the company, it's worth taking a look at how it became one of the largest civil helicopter fleet operators in the world.
Mergers and Acquisitions
The Canadian Holding Company (which later became CHC) was created in 1987 through the merger of Canada's three largest instrument flight rules (IFR) and offshore oil-and-gas operators: Craig Dobbin's Sealand Helicopters, Okanagan Helicopters, and Toronto Helicopters.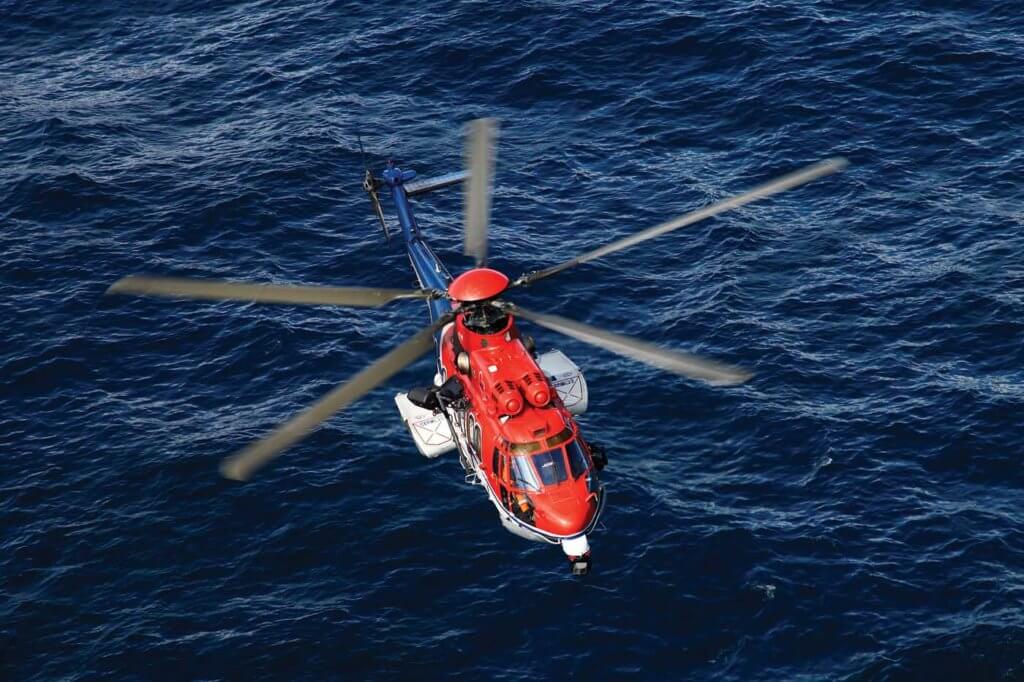 The combined company was highly diversified with extensive visual flight rules (VFR) utility operations, a growing emergency medical services (EMS) and heli-logging fleet, and extensive onshore and offshore oil-and-gas experience in Canada, Latin America, Africa, the Middle East, Asia Pacific and Oceania.
Operating large expensive IFR helicopters in one jurisdiction had its risks, so many operators sought to become more like companies in the offshore industry, where drilling platforms and supply boats routinely moved between different regions of the world.
CHC Helicopter was the most ambitious of the offshore players, buying a stake in British International Helicopters (formerly BEA Helicopters and British Airways Helicopters) in 1993, then purchasing Norwegian company Helikopter Services Group in 1999, and competitor Schreiner Aviation Group of the Netherlands — which had operations in the North Sea, Africa and Asia —
in 2004. By then, CHC had revenues of about C$800 million, two-thirds of which came from offshore operations.
The merger and acquisition activity was costly, so CHC reduced its debt by spinning off its domestic Canadian helicopter bases (as Canadian Helicopters) and MRO facilities (as Vector Aerospace) in separate initial public offerings in 2000 and 1998, respectively.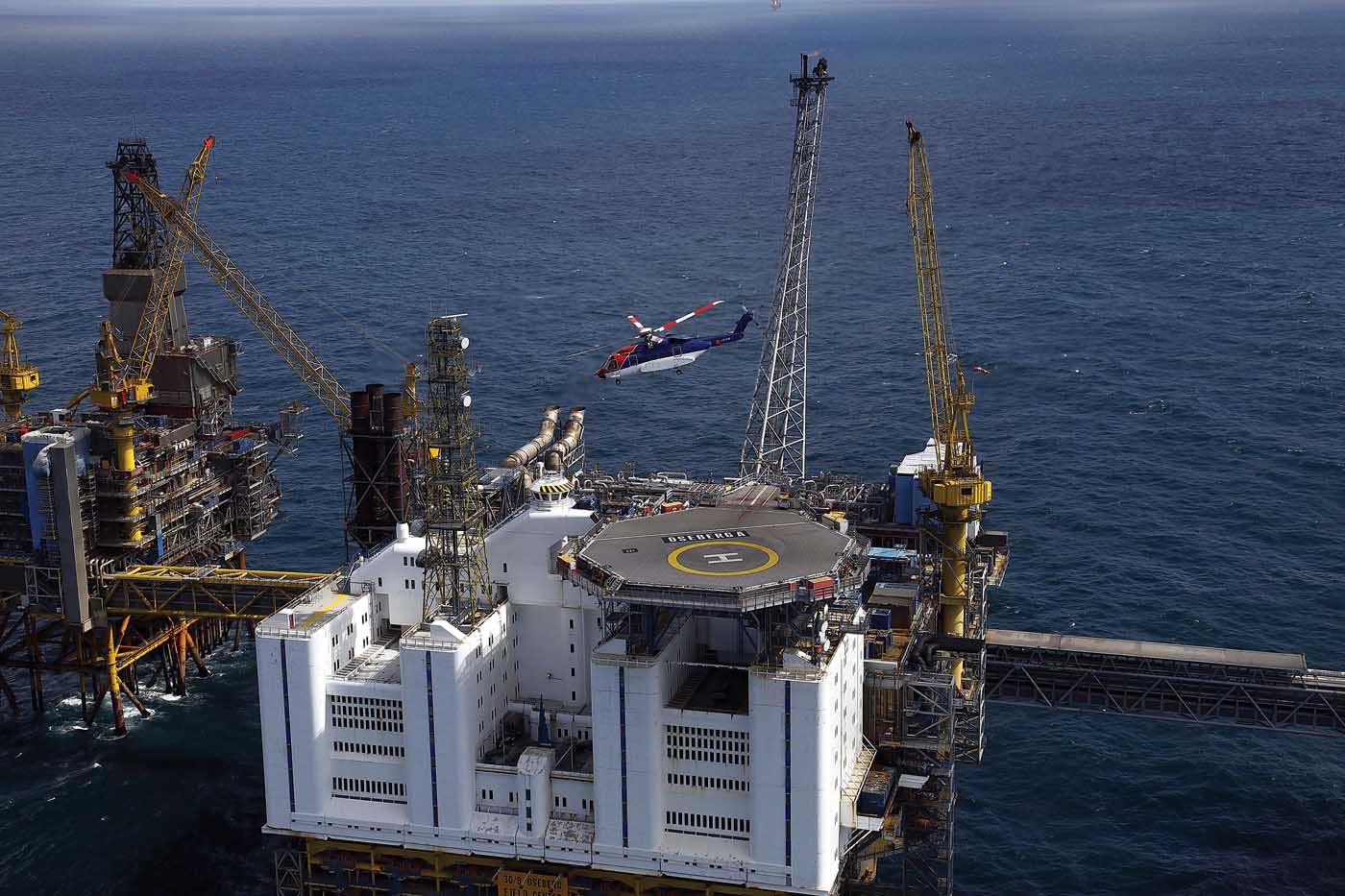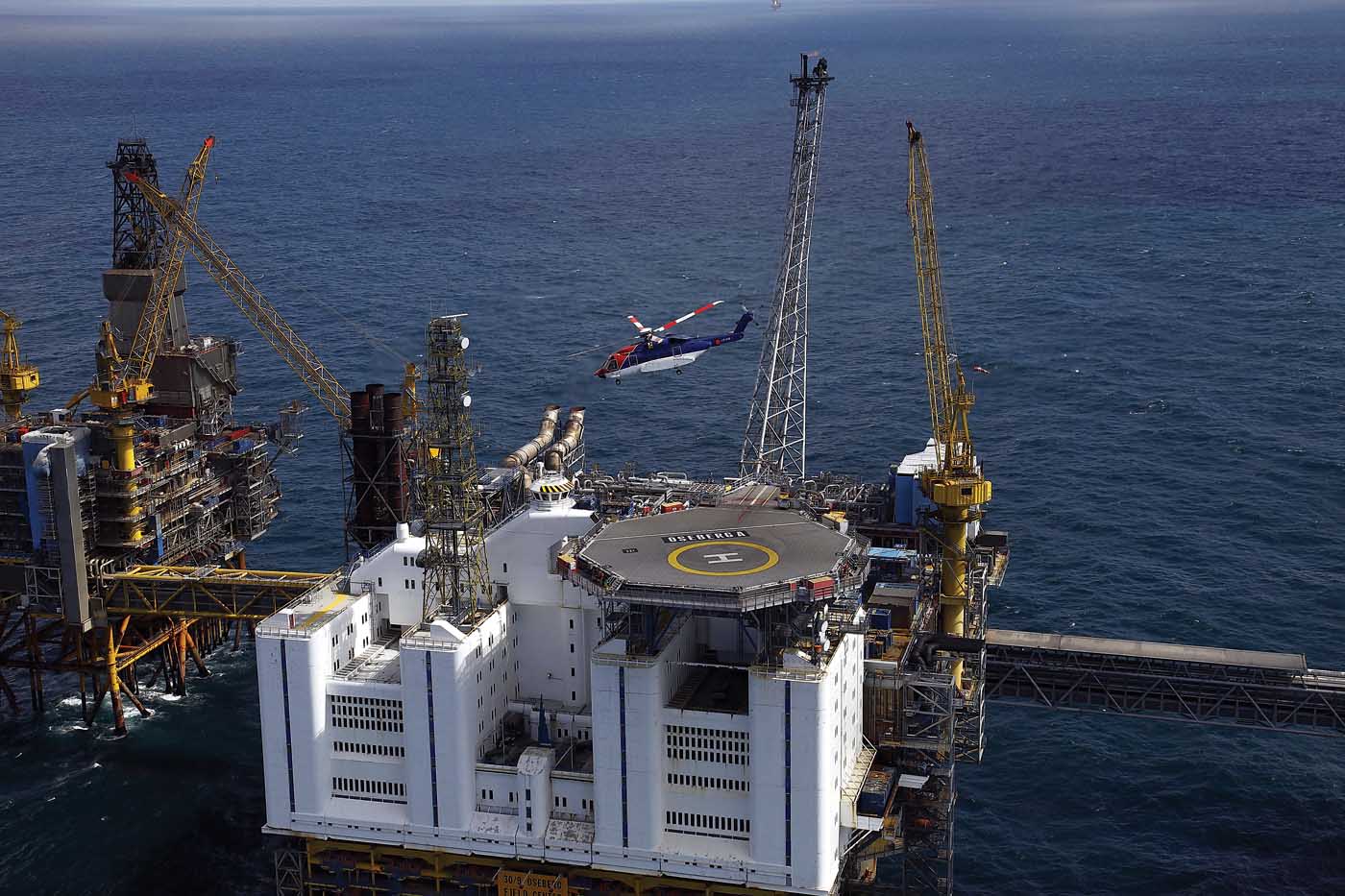 Following the death of Craig Dobbin, CHC's founding chairman and CEO, in 2006, the company was offered for sale. On Feb. 22, 2008, First Reserve Corporation of Greenwich, Connecticut, announced at HAI Heli-Expo that it was buying "the world's largest provider of helicopter services to the global offshore oil-and-gas industry" for C$3.7 billion cash, which it claimed was the largest-ever buyout in the oilfield services industry. CHC Helicopter's global headquarters remained in Vancouver, British Columbia, and experienced helicopter industry professionals continued to run the unconsolidated regional business units.
In 2010, a new senior management team entered the CHC cockpit with very little hands-on experience in the aviation, helicopter, or oil industries, and they were given the mandate to increase profits. CHC started releasing quarterly financial statements a short time later, revealing that it had substantial revenues and was profitable before interest, tax, depreciation and amortization expenses were subtracted — but that it was consistently losing money once interest expenses on its debt were factored in.
In January 2014, CHC went to equity markets to raise US$310 million in new capital by issuing 31,000,000 shares priced at $10 each. The proceeds would be used to retire some higher interest secured notes and reduce other debt. At the time (fiscal 2013), CHC had revenue of $1.7 billion, 4,300 employees, and 238 heavy and medium helicopters, making it the world's largest commercial operator of these aircraft.
But out beyond the horizon, where the majority of CHC's helicopters earned a living touching down on drilling platforms, a big storm was brewing. World oil prices started to plunge in the summer of 2014, leading the major oil companies to cancel offshore exploration plans and slash major capital expenditures. The value of CHC shares went into a nosedive as quarterly results showed that the company was hemorrhaging cash.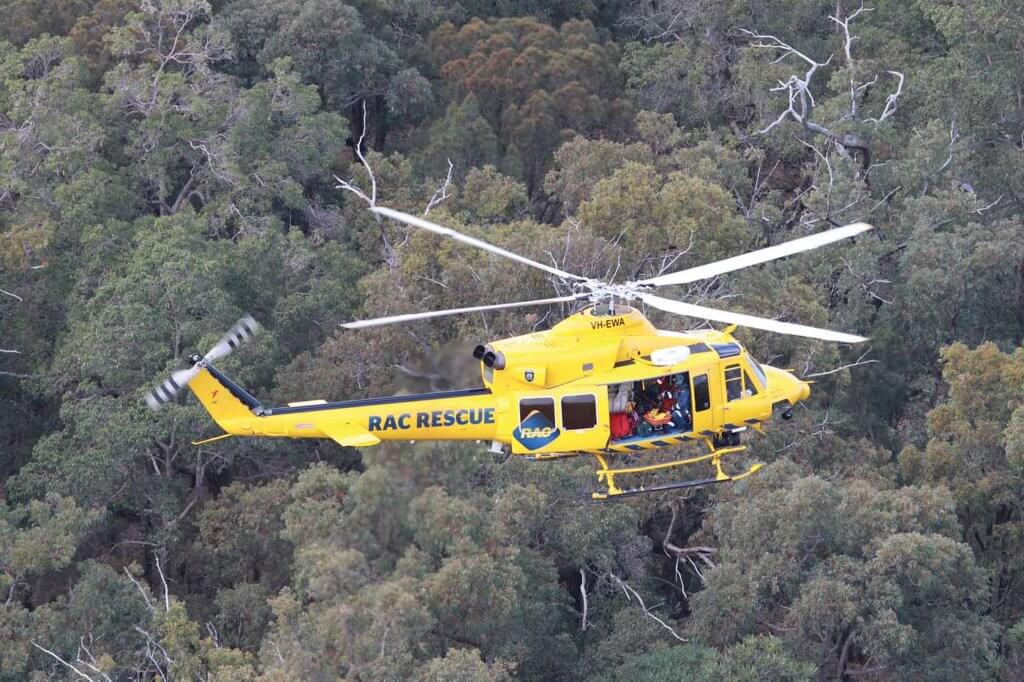 In early 2015, the CHC board recruited a new management team, located in Dallas, to turn the business around. They were supported by a team of aviation financial consultants who had helped fly the U.S. airline industry through a major restructuring following the Sept. 11, 2001, terrorist attacks and the world financial crisis. Eventually, CHC management ran out of options, and had no recourse but to file for Chapter 11 financial restructuring in the spring of 2016.
"I would say the real issue was the high debt burden that had built up over the years, through a series of acquisitions as well as just different financing," said Fessenden, reflecting on the path that led the company to the bankruptcy court. "The previous leadership had really bet heavily on aircraft and leasing and commitments with the OEMs, and when the oil-and-gas market dropped to $27 a barrel and our customers drove [down] serious productivity in this downturn, it was just too big a burden for the company to be able to succeed without the Chapter 11 option."
Restructuring the Company
The primary goal of the Chapter 11 process was to make CHC a profitable company again, by cutting its debt obligations, slashing its helicopter fleet and expenses, and securing new financing.
Tragically, CHC's journey through Chapter 11 was bracketed by two fatal accidents involving CHC-operated aircraft: The first, on April 29, 2016 — just days before the operator filed for Chapter 11 bankruptcy protection — saw an Airbus H225 crash near Turøy in Norway, killing all 13 people on board. The second, on March 14, 2017, involved the crash of an Irish Coast Guard S-92 off the west coast of Ireland. As Vertical went to press, the bodies of the two Irish Coast Guard pilots had been recovered, while the search continued for two other crewmembers. The investigations into both crashes are ongoing.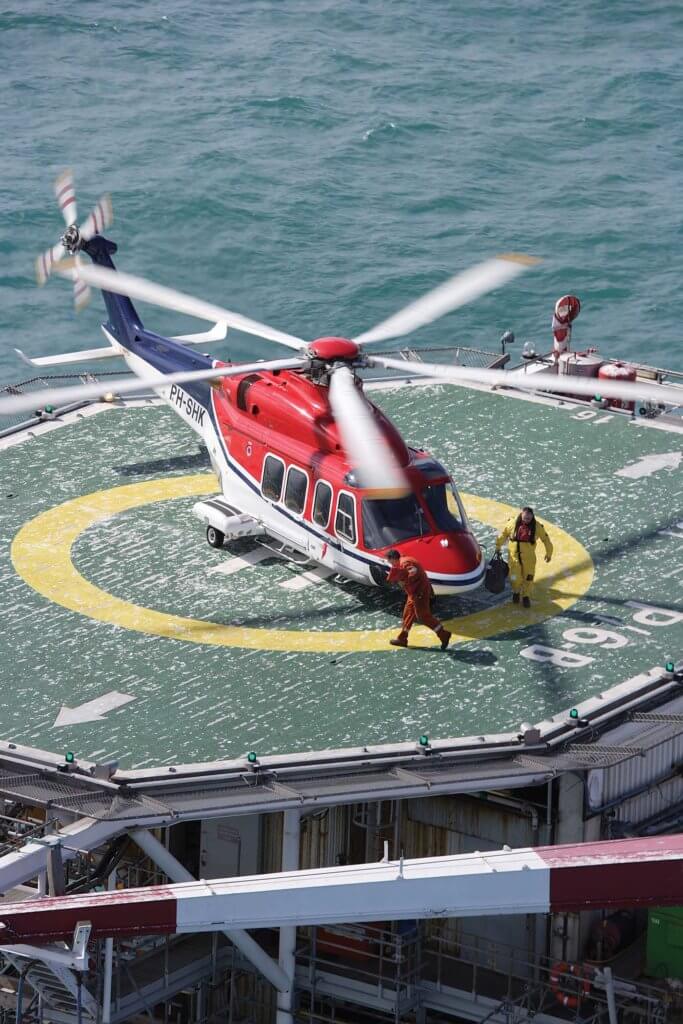 The immediate fallout from the Turøy crash saw the European Aviation Safety Agency (EASA) ground the Airbus AS332 L2 and H225 Super Pumas. The grounding was then adopted in other regions of the world, affecting about 57 aircraft (17 AS332 L2s and 40 H225s) operated by CHC in the North Sea, Brazil, Africa, Asia and Australia.
While the impact of the Chapter 11 process was broad, with unsecured investors losing their money, employees laid off, and under-utilized facilities closed, perhaps the most visible impact for the wider industry was in the number of aircraft being returned to the leasing companies. The helicopter leasing industry had grown significantly during the preceding years as deepwater drilling expanded and oil prices climbed, and now CHC helicopter lessors were facing large-scale aircraft returns — including H225s that were unlikely to return to offshore service in the near term.
"Certainly, when we started this process and started returning aircraft, we weren't very popular, to be brutally honest," said Fessenden. "I would say we had over a dozen lessors that we had to deal with, [and] part of what we ended up doing was to significantly reduce the number of lessors so that we could have closer relationships with a smaller number of suppliers."
Fessenden said the discussions the company had with some of the lessors took on more of a partnership tone than that of a supplier/customer relationship, singling out Milestone and Waypoint as particularly supportive — with the former ultimately supplying $150 million in financing to the operator.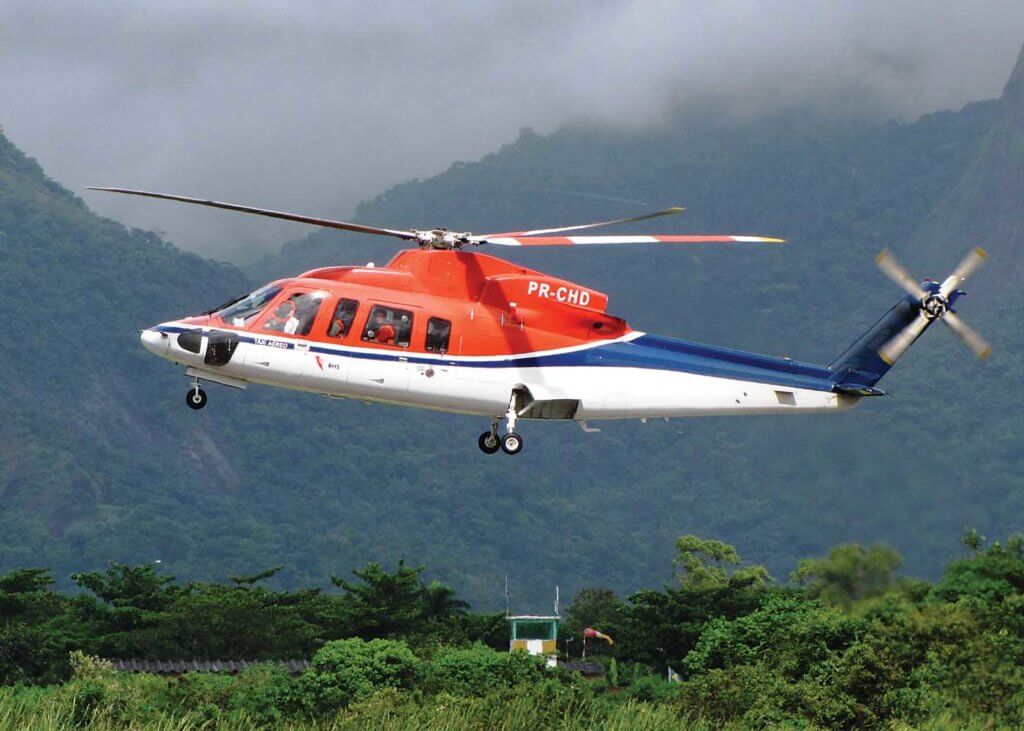 As for its interactions with its own customers, Fessenden said a constant transparent communication appeared to have paid dividends.
"We did not lose a single customer through this process, which, when the process started, I think a lot of the industry thought we would have a mass exodus and the future was not bright," he said. "From the beginning — and it continues today — our customers had the assurance that we would be successful, and they also understood that this is a very uniquely American process, and it's very different to bankruptcy in the U.K., or a liquidation in Australia. So, we had to do some education about what Chapter 11 means, which was very helpful also to keep everything in perspective."
Industry analyst Brian Foley, president of Brian Foley Associates, said the protection of the bankruptcy courts likely allowed CHC to avoid huge early termination penalties and maintenance requirements mandated when returning the unneeded aircraft. "It's presumed that CHC has now 'right sized' the fleet to match reduced demand in the oil-and-gas sector," he said. "Filing Chapter 11 literally saved the company."
Forging a New Path
As a new CHC emerges from the Chapter 11 process, it does so with a new look, launched shortly before HAI Heli-Expo in Dallas, Texas. The new branding includes a refreshed logo (though the iconic hummingbird remains), a new "Reach Beyond" positioning statement, and a change in company colors to the orange of Okanagan Helicopters.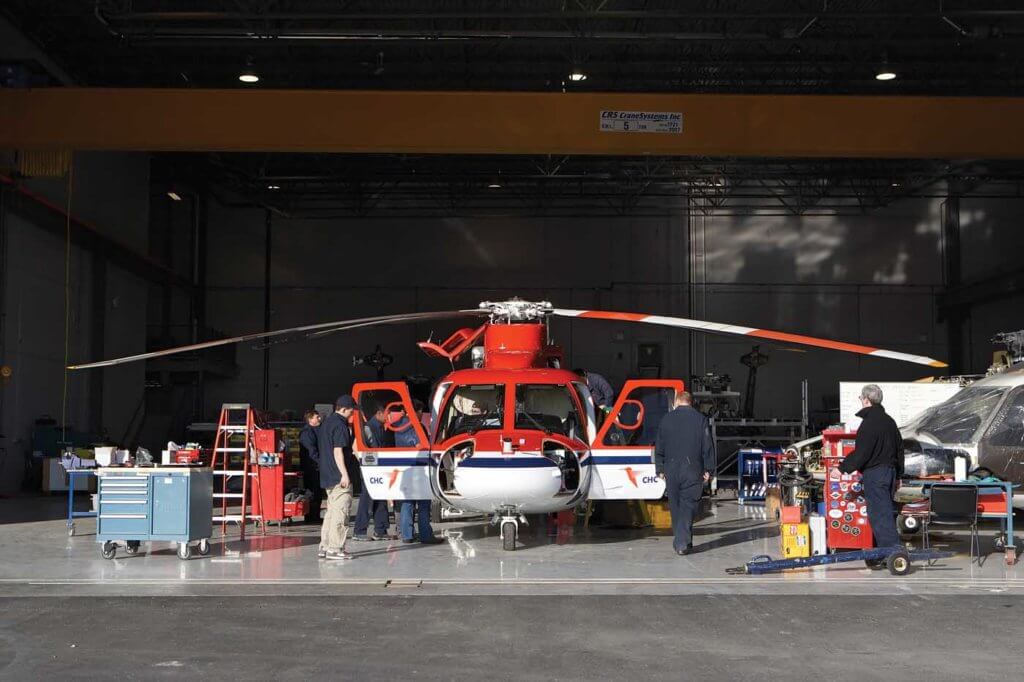 "What we wanted to do was show our brand as a physical presence changing as we change and emerge as a fresh, strong, smart, business partner," said Fessenden.
Heading into the Chapter 11 process, CHC had a fleet of 230 aircraft, owning 67 and leasing the rest. These included 50 S-76 A++/C+/C++ aircraft, 46 S-92s, 43 AW139s, 40 H225s, 34 AS332L/L1/L2s, seven Bell 412s, seven AS365/H155s, and three H135/H145s.
Emerging from Chapter 11, the new-look CHC has 137 aircraft in its fleet. These include 46 S-92s, 32 AW139s, 29 S-76s, 12 AS332L/L1s, seven Bell 412s, and 11 other aircraft of various types. Some of those aircraft are now on flexible conditions with CHC's lessors, said Fessenden, which means that CHC only pays when they use the aircraft. Going forward, he said there might be "some slight reductions" in the fleet over the next couple of years as the offshore market continues to stabilize. "We're probably [going to be] in the ballpark of 125 to 130 aircraft," he said.
Just two H225s remain in the CHC fleet, and neither of them are currently being flown.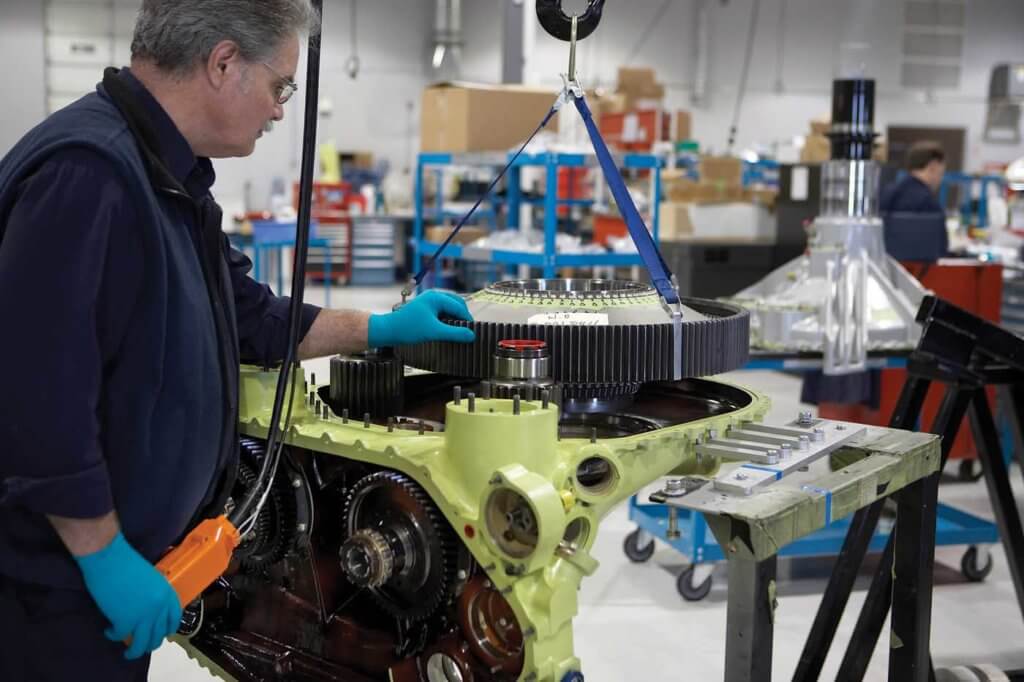 "Given what happened with the grounding and with the questions surrounding that aircraft type, we rejected the majority of our 225s," said Fessenden. "We're still considering, once we and the other Helioffshore operators are fully satisfied with the investigation, which is still ongoing, that we may fly that aircraft again, but at this point we only have a couple of those aircraft in our fleet."
Future acquisitions are likely to be in the super medium spectrum, said Fessenden, adding that the company hoped to make announcements over the next few months regarding deals for the Airbus H175 and Leonardo AW189.
The overall reduction in CHC's fleet has also served to reduce the proportion that is leased to 55 percent, which Fessenden described as a "better balance." Ultimately, he said the company would like to get as close to a 50/50 split of owned versus leased as possible.
The vast majority of CHC's revenue (68 percent) comes from its oil-and-gas business segment, with 15 percent provided by its emergency medical services (EMS) and search-and-rescue work, and 17 percent coming from Heli-One (its maintenance, repair, and overhaul business unit). Despite the offshore industry downturn, Fessenden said he doesn't anticipate the company's oil-and-gas focus to change. "It's a key, core, part of what we do," he said, "but we would like to grow our search-and-rescue and EMS business, and we're actively engaged in doing that as we speak, and we'll continue to support and develop Heli-One's market and growth potential also as we emerge."
That said, the company's success going forward will not be dependent on a rebound in the oil and gas market, said Fessenden. "Part of our emergence strategy was all about focusing on thriving and prospering in a low [-priced] oil environment," he added.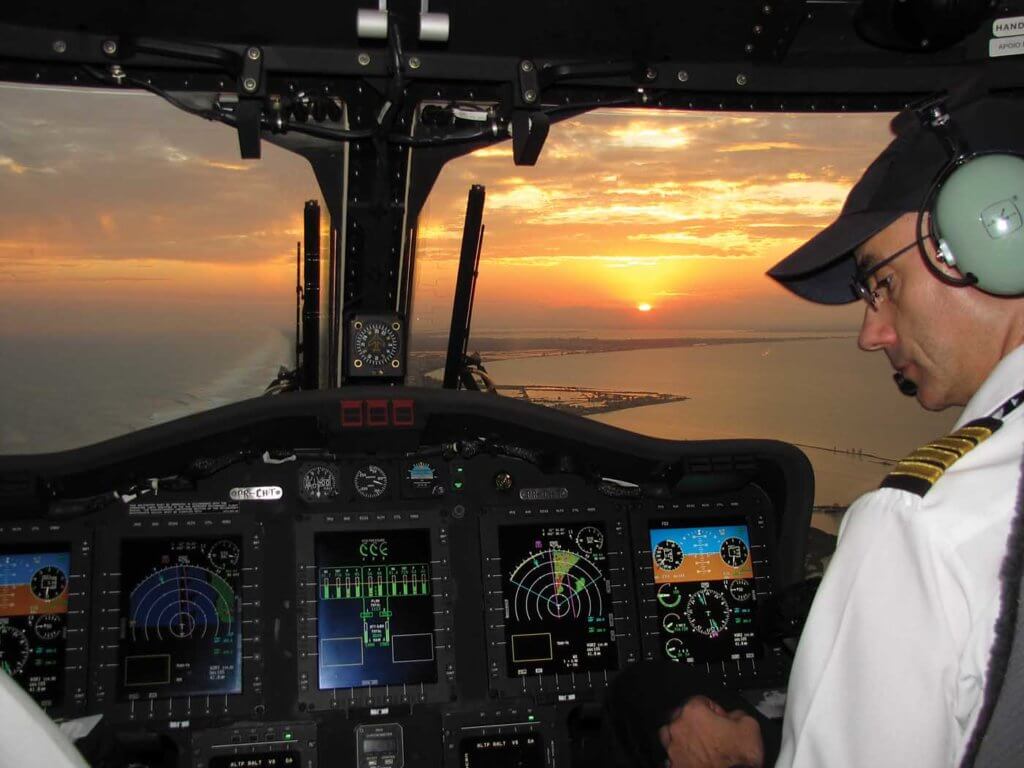 In terms of regional growth, oil-and-gas markets in Latin America, Southeast Asia and Africa offer opportunity, said Fessenden, and there were opportunities to expand CHC's search-and-rescue and EMS services around the globe. "They're very large and lumpy opportunities, because they typically tend to be 10-year contracts, so we're looking at a few of those around the world that we think are really good opportunities based on our experience and capabilities," he said.
Heading into Chapter 11, CHC had about 4,500 staff around the world. Today, that number is closer to 3,000, and Fessenden said further cuts will likely be necessary to keep the company competitive.
"While the price has improved over last year of a barrel of oil, offshore projects and capital expenditures are at all-time lows, so I would say we definitely will continue to focus on cost and efficiency improvements," he said. "To that end, I would say that we're not done with our internal realignment and restructuring. You have to ensure that you stay competitive in this incredibly competitive market."
A Return to Regular Operations?
How is the industry going to receive the "new" CHC? Only time will tell. According to Foley, vendors who decide to service the company again may have tighter payment terms, such as cash on delivery, until the operator establishes a track record of good performance.
"The new company will need to prove itself again to its customers, investors, employees, vendors and equipment financiers," said Foley. "[But] regardless of the past, lessors and manufacturers will still compete for CHC business due to a lack of activity in the sector. However, it's conceivable that the rates and terms will not be as attractive for CHC as they were in the past as lessors seek to reduce their risk."
That said, he added that some customers may opt to go with a provider that has been more financially stable if there's a reasonable alternative.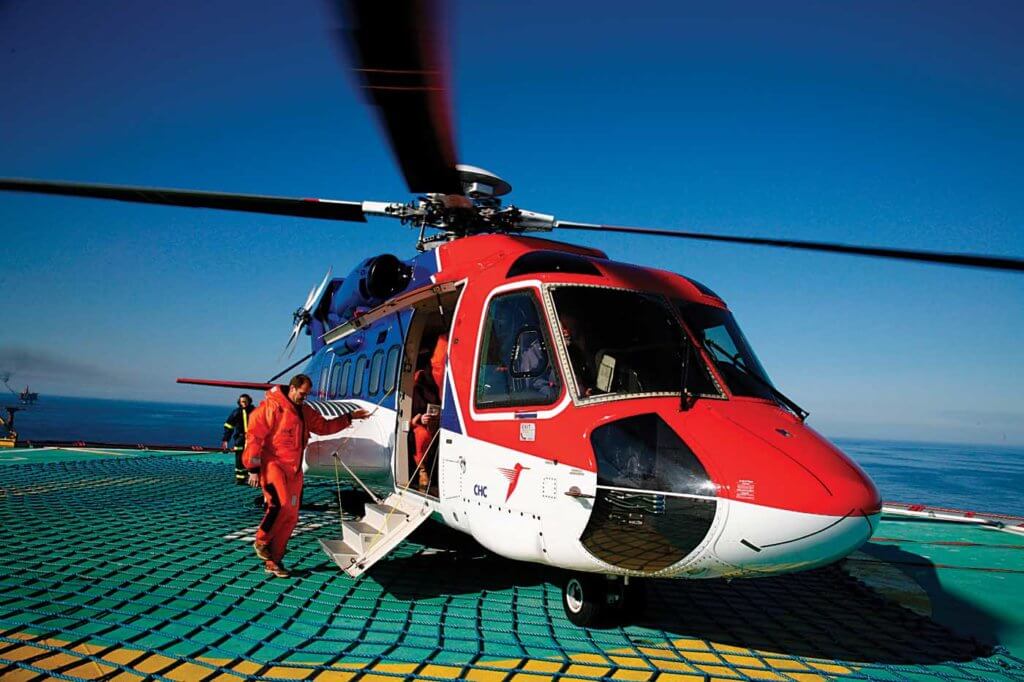 Fessenden, however, believes CHC's emergence from the Chapter 11 process is concrete proof of a turnaround in financial security.
"When I first came to CHC, a lot of discussions with our customers were focused on our finances," he said. "The debt burden of CHC has been known for many years to be high. Now we've eliminated that conversation given our fresh balance sheet, so now we can talk about customer solutions and growth and different requirements — and have a much healthier dialogue that's not focused or distracted by this debt burden, but rather is focused on the future."