The Do's & Don'ts of Downlink
Downlinking live video from an aircraft to a receiver is really still in the early stages when it comes to law enforcement aviation, although the military and the media have been using this technology for many years. More and more law enforcement aviation units have been adding downlink technology to their aircraft because, if used correctly, it is a fantastic way to communicate.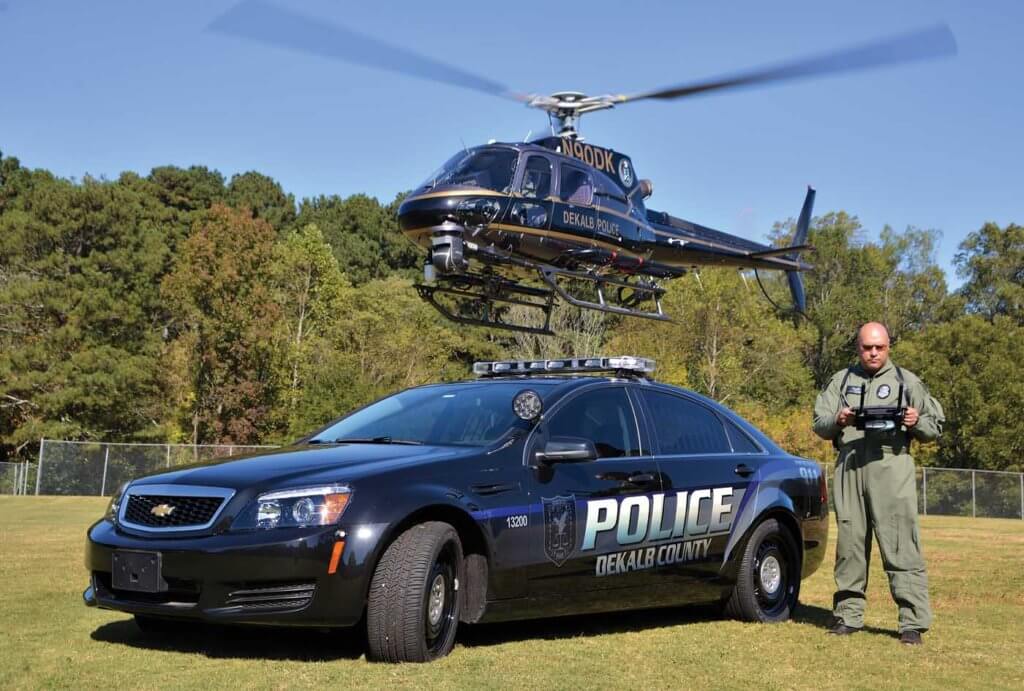 Downlinking sounds like a perfect solution to so many situations, right? Not so fast. Let's consider some "do's and don'ts" of downlinking to ensure that its use is efficient and, most importantly, effective.
Selecting a Downlink System
This is the first of many important decisions that the crews using the technology must have input on. The equipment must be simple to operate and be designed for the missions it will be used for. Where will the signal be downlinked to? Who are the people that will be viewing the video feed? How will they view the video? These are questions that should be discussed before choosing the technology. There are lots of different approaches to downlinking, and law enforcement aviation units around the world using downlink in a wide variety of ways are your best source of information. Find out what works and what doesn't from their experience.
One of the significant issues that is vital to success of a downlink program is to determine early on who will view the live feed and where the video will be sent. Some agencies' downlink signals can be viewed on any computer, laptop, or even an Apple iPad, provided the viewer has the proper clearance. This is a very effective way to provide situational awareness to a large number of people on the ground. Obviously the live video must be secure and the receivers carefully managed, but this technology is being used across the globe effectively. Some agencies are only able to send a signal to a remote vehicle or to a predetermined command post. That greatly limits the effectiveness of the live feed as well as who is able to watch.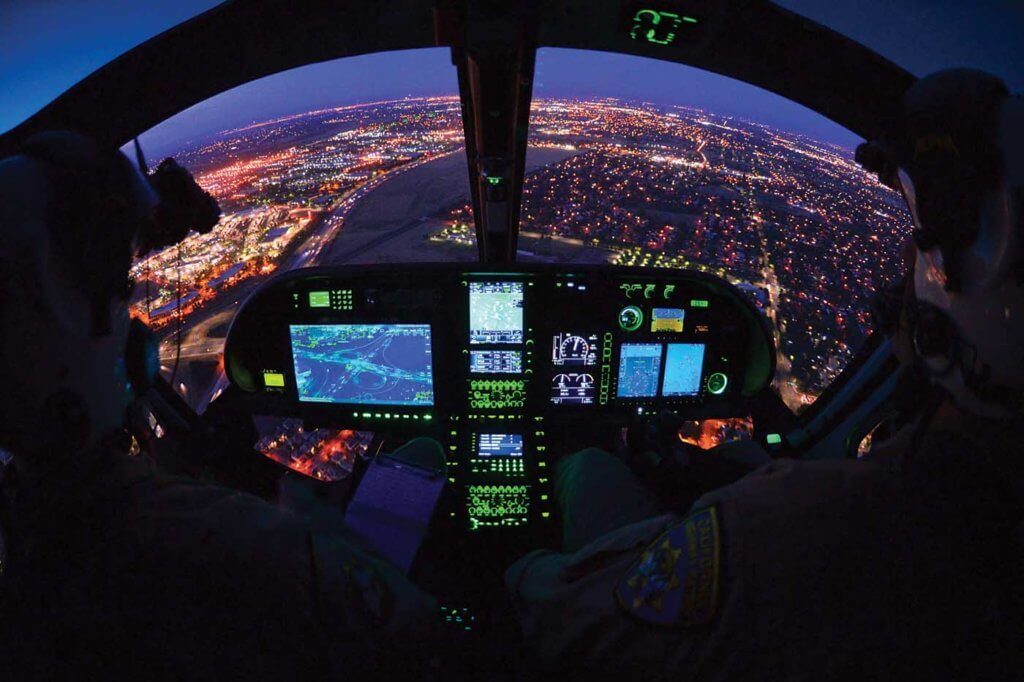 Having the proper camera or gimbal for the missions you plan on downlinking is vital. For instance, if your agency has determined they want to use downlink for surveillance or tactical situations, many of those missions are going to require a camera designed for higher altitudes. Don't allow upper managers to believe that adding a downlink system to existing camera equipment will be effective if you do not have the proper camera for those missions. Allowing false expectations of the abilities of downlink to persist will cause numerous issues down the road. When done correctly, this is not an inexpensive endeavor, and that must be explained early and often to the people approving the investment.
Operating the System
The downlink system you select should be simple to operate for both the tactical flight officer (TFO) in the aircraft and the people receiving the video on the ground. Many systems are as simple as flipping a single switch in the helicopter and you are downlinking video. If it takes a laminated list of 10 steps for the TFO to accomplish the same thing, that will only lead to problems starting the live feed and troubleshooting issues that will occur.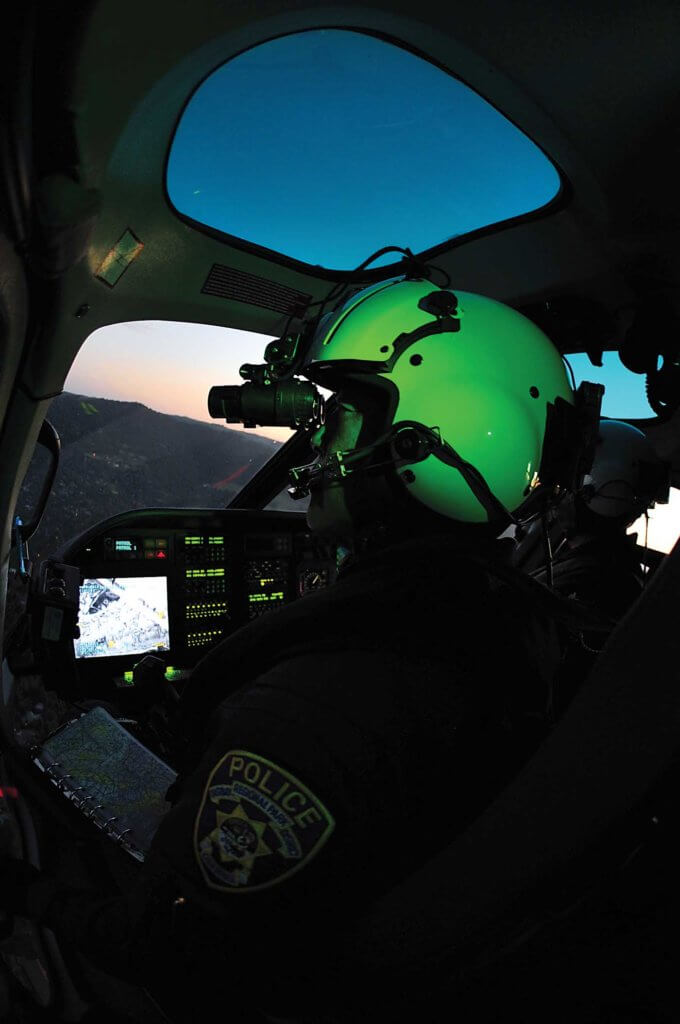 I have unfortunately witnessed this firsthand many times, and do you know where the blame will fall? You guessed it, on the TFO. This is completely avoidable by selecting the proper system in the first place. The same goes for receiving the signal. If that requires an engineering degree, you have failed in your choice of equipment. It must be simple to receive and view on the ground and that technology has been around for years. I have been in a remote location with a surveillance supervisor and was able to turn on an iPad, sign in to a secure website, and watch a high priority surveillance that was 100 miles away. This took seconds to do and the picture and audio were clear. That is how it should be done.
Who is Watching?
Let's assume that you are up and running with your downlink program and you are responding to specific downlink requests. Hopefully your aviation unit or your department did not "sell" the downlink equipment as the solution to all problems. If they did, you are going to be requested to downlink a lot of situations where downlink is worthless.
We can all agree that there are numerous law enforcement situations where having real-time video on the ground from a bird's-eye view is incredibly valuable. Natural disaster response, barricaded suspects, large demonstrations, crowd control, and tactical situations are just some that come to mind. But even during those events, who is viewing the video? It must be the people who are making the tactical decisions on the ground.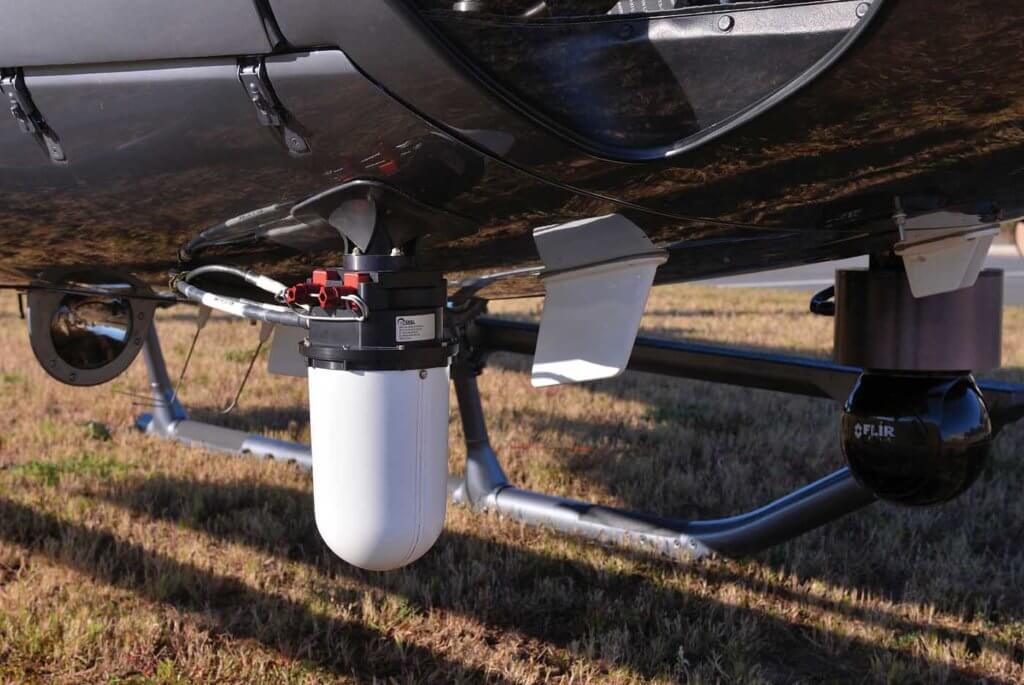 For example, consider a special weapons and tactics (SWAT) call for a barricaded suspect inside a location. This is a great opportunity to provide detailed information about that location and its surroundings to the SWAT operators who are eventually going to approach and enter the location. Those operators are the people who need to see the real time video and ask the TFO to zoom in or widen out on a particular window or door. That seems obvious, but what if the live video is not available to them where they are located? Now the downlink is worthless. This gets back to your decision on downlink equipment and receivers. If you know that this is a mission you want to use downlink for, then you must plan for that in terms of how the feed is received. Will the SWAT truck have a receiver? Will SWAT operators have a laptop or iPad to view the video? Again, many departments are using this technology efficiently and effectively, but many are not.
Is Anybody Out There?
While we are on the topic of who is watching, I must ask another question: is anybody watching? I have personally spent countless hours providing a very nice downlink picture to a very expensive command post vehicle where nobody was viewing that picture. I know this because my TFO would regularly zoom in on that command post vehicle, and not a single person was there. There were a few reasons for this. Because downlink was sold as the solution to all problems, it became a box to check off on a planning form when an event was being organized. The people on the ground knew they didn't really need it, but they checked the box and called Air Support for a downlink aircraft. That meant a crew was flying for hours, burning jet fuel, and the service they were providing was not being used. "Efficient" and "effective" are two words that do not apply to that scenario.
I could give many examples of this, but I will pick my favorite of all time. One of the retired space shuttles, Endeavour, was going to be moved 12 miles from Los Angeles International Airport (LAX) to a museum near downtown L.A. This was a major event that required many months of planning. The space shuttle would be placed onto a specially designed vehicle and transported on surface streets to its final destination. Wires were moved, streets closed, and 400 trees cut down. Hundreds of police officers would secure the route for the transport. Thousands of spectators would witness this incredible event. Obviously this would require live video downlink to provide situational awareness to those managing this move.
Really? That 12 miles took two days to complete. This was the slowest moving parade in history. We started flying in the opening hours providing this vital video. Keep in mind that the entire movement was within the surface area of LAX — it was a little busy. During the first two-hour flight we sent a beautiful picture to a command post vehicle manned by a person from Air Support. During that entire two hours not a single other person viewed that picture. What is the benefit of live video for a vehicle that is moving one mile per hour, if it's moving at all?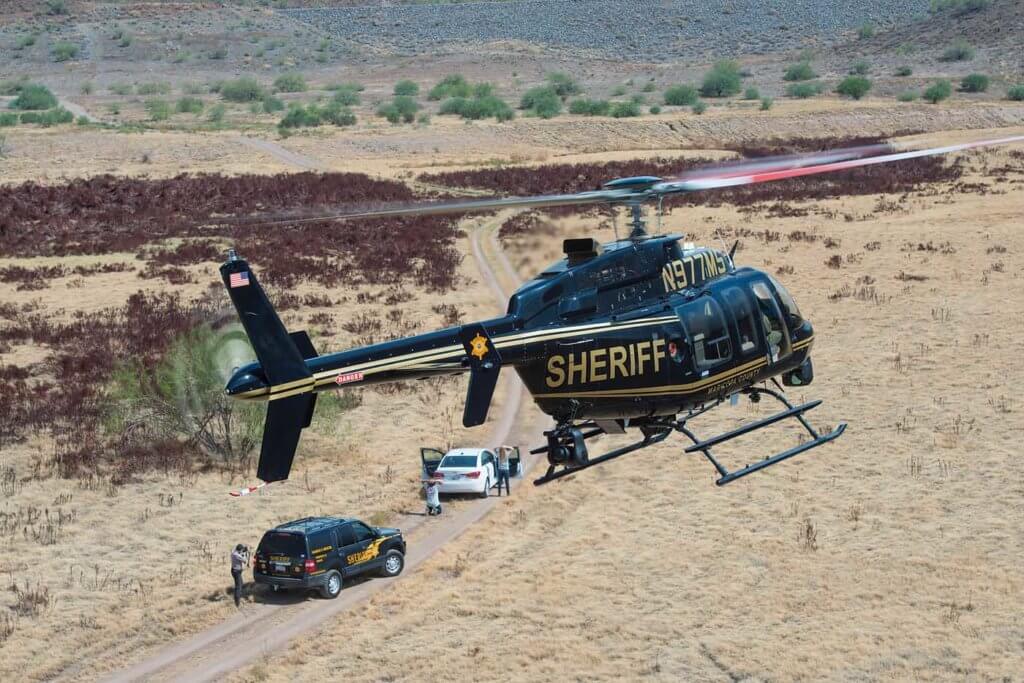 Needless to say, the idea of continuous video feed quickly went away, but the "box was checked" on the planning form. This was an extreme example of a request that was not reasonable, and the proof was that nobody looked at the video.
The Future of Downlink Technology
I believe the future is very bright for downlink technology. The hardware is improving every day, without a doubt. I have witnessed law enforcement aviation units across the U.S., Canada, Europe, and Australia use live video downlink in a variety of ways. Most of them are using it very effectively.
The ones that are effective have several things in common. Their downlink systems are very user-friendly for both the TFO and the personnel on the ground. They choose their downlink missions wisely. They have not forgotten that an experienced TFO should not only control the camera and downlink, but also continue to provide tactical insight using their observations and words.
As law enforcement agencies observe all the time, video never tells the entire story. When it comes to downlinking, it is vital that those same agencies bear in mind that downlinked video has great value — as long as it is just one part of the overall picture.