Degrees of Flight: University of North Dakota
On the wind-swept plains of Grand Forks, North Dakota, about 80 miles (130 kilometers) south of Canada on the Minnesota border, the University of North Dakota (UND) has successfully trained professional pilots for decades. The university is primarily known in aviation circles for its professional and industry-connected fixed-wing program, but for the last 15 years, its aerospace division has quietly established a firm presence in the civilian helicopter-training arena.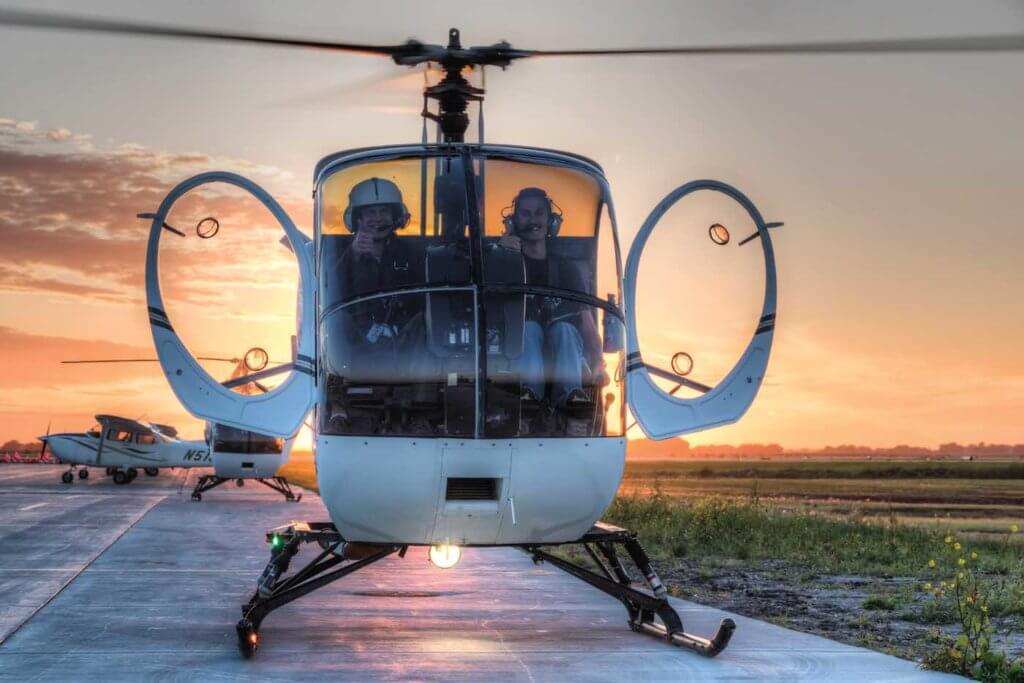 Operating six Sikorsky (formerly Schweizer) S-300s and a new R44 Cadet, UND offers helicopter students a college degree as well as private and commercial licenses and instrument, certified flight instructor (CFI), and certified flight instructor-instrument (CFII) ratings. For those seeking a Bachelor's degree and a full set of ratings through CFII, the cost can easily exceed US$100,000. However, because UND is a fully accredited state university, full financial aid and a number of scholarships are available to students, unlike at many other flight training facilities.
Ron DePue, chief flight instructor – helicopter, has 30 years of experience teaching at UND and currently oversees the department, which includes eight flight instructors, and an average of 55 students a year.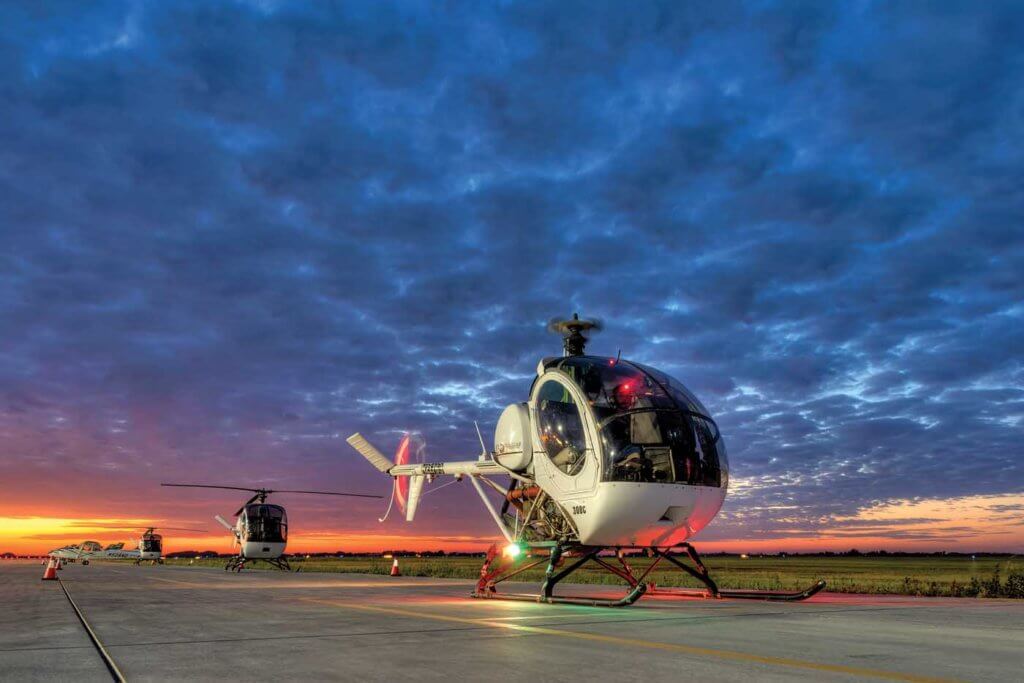 "Our program started out supporting Army ROTC [Reserve Officers' Training Corps] students and expanded as other companies and agencies sent pilots for training," DePue said. "Today, however, at least 60 percent of our students are civilian and self-funded through financial aid, their own cash, and/or scholarships."
UND first stepped into helicopter training in the mid-1970s to capture Veterans Administration (VA) program participants returning from Vietnam. While that first attempt lasted less than a year, the university rebooted the program in 1981 to take advantage of the Army ROTC nationwide scholarship program. This federally-funded program paid for a student's tuition, a book stipend, and lab fees required toward a degree.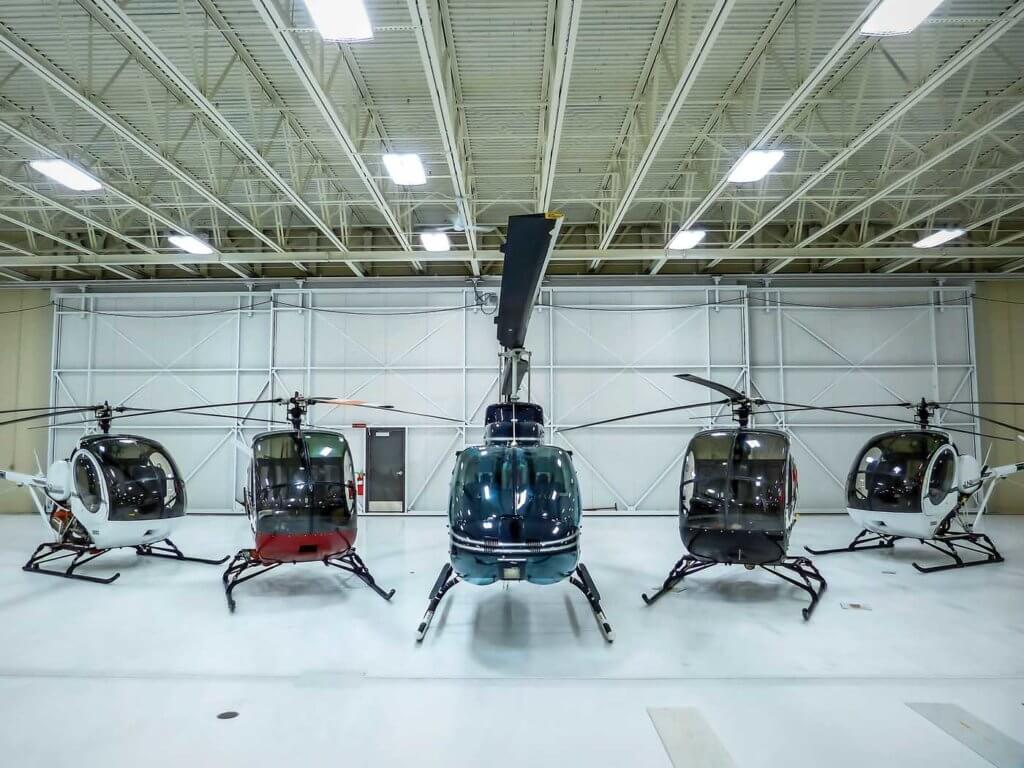 UND already offered a fixed-wing degree program, where flight training was the lab. All courses and flight training were covered under the ROTC scholarship.
"The Army suggested UND add a helicopter program due to their need for helicopter pilots," said DePue. "UND purchased two R22 helicopters and started the program in '81 to serve those ROTC students."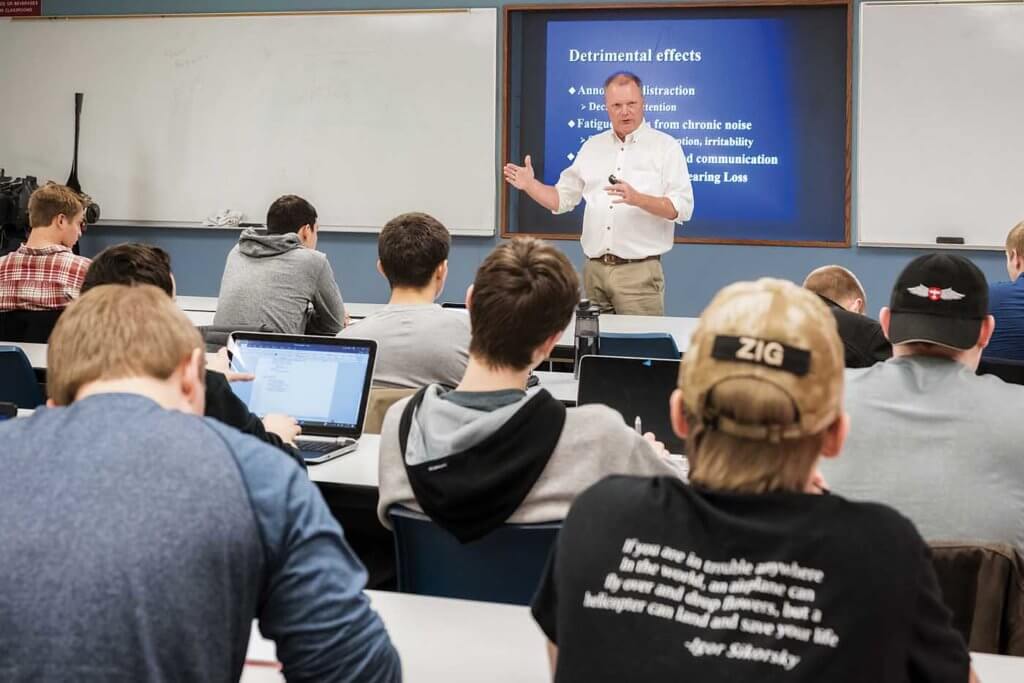 Two years in, the Army training team in Ft. Rucker visited to review the program. Their main suggestion was to use a helicopter model more closely compatible with aircraft that the Army was using, which at that time was the Hughes TH-55A.
Subsequently, in 1983, UND switched to the now S-300 to meet the Army's need. Fifteen ROTC students a year enrolled in the three-year degree program, from which they graduated with a Bachelor's degree and commercial instrument helicopter certificate before heading to Ft. Rucker to begin their Army officer career.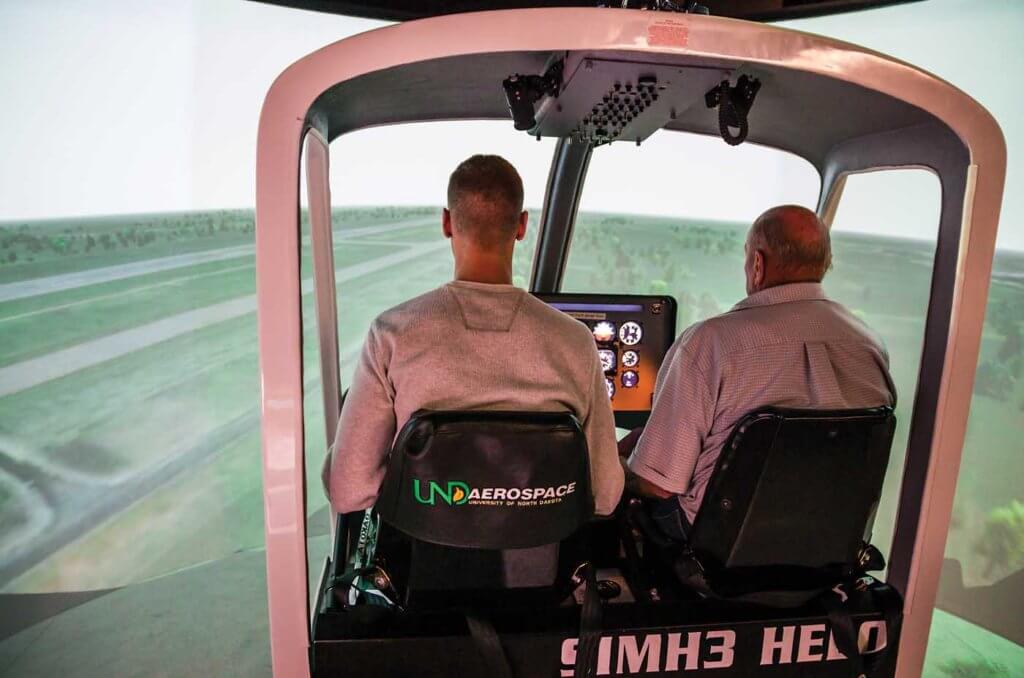 The UND helicopter program served the ROTC program almost exclusively until the late 1980s, when Saudi Aramco, a Saudi Arabian oil company, signed a contract to send two to three students a year for commercial instrument ratings, which continues to this day.
The 1990s brought several paramilitary pilots from the Drug Enforcement Agency, United States Border Patrol, Immigration and Customs Enforcement and other law enforcement entities. These agencies worked with UND for about five years. The program grew to add aircraft to meet demand, including the MD 500, Airbus AS350, and Bell 206.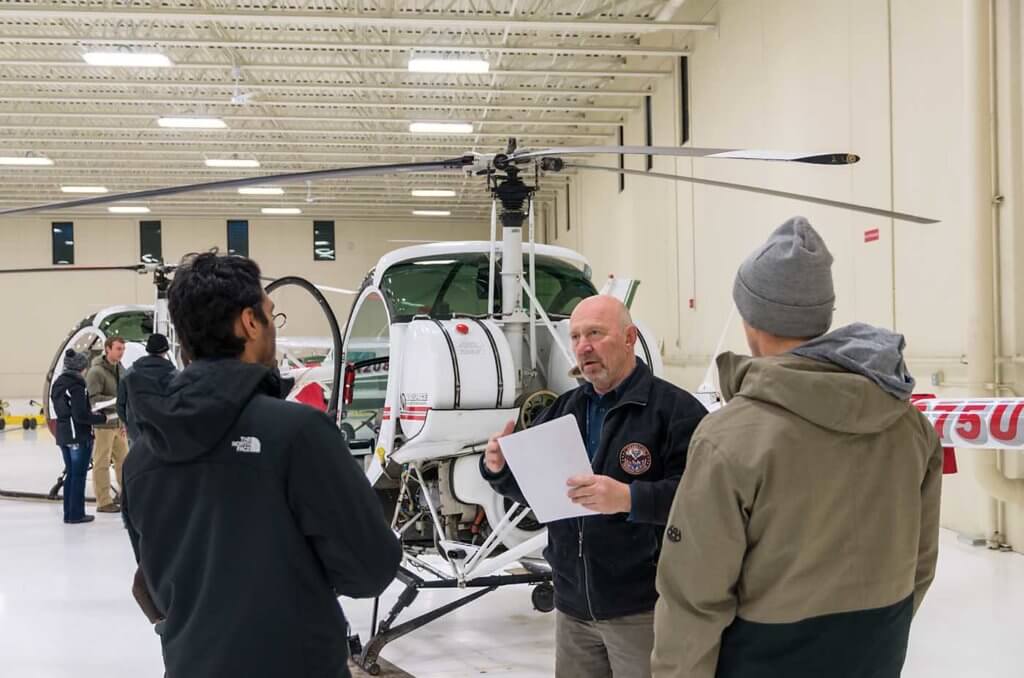 Around 2003, the school began to experience an uptick in civilian students as the helicopter industry increased awareness of the need for pilots. Civilian student numbers increased again after the financial slump in 2008/2009 had closed a number of funding options for pilots.
Then, due to budget cuts, the Army canceled its ROTC helicopter training at UND, with the last ROTC students completing training during the 2013-14 school year. With the ROTC gone, UND is ramping up visibility of its program, one of the few in the U.S. left where qualified individuals can receive full financial aid to learn to be a professional helicopter pilot.
UND Today
While a student pilot can pursue any undergraduate degree offered at the university, UND's aerospace division offers a Bachelor of Arts in Business Administration with one of two majors, airport management or aviation management, and a Bachelor of Science in Aeronautics degree with emphasis on the following disciplines: air traffic control, aviation technology management, commercial aviation fixed-wing, commercial aviation helicopter, flight education, or UAS operations.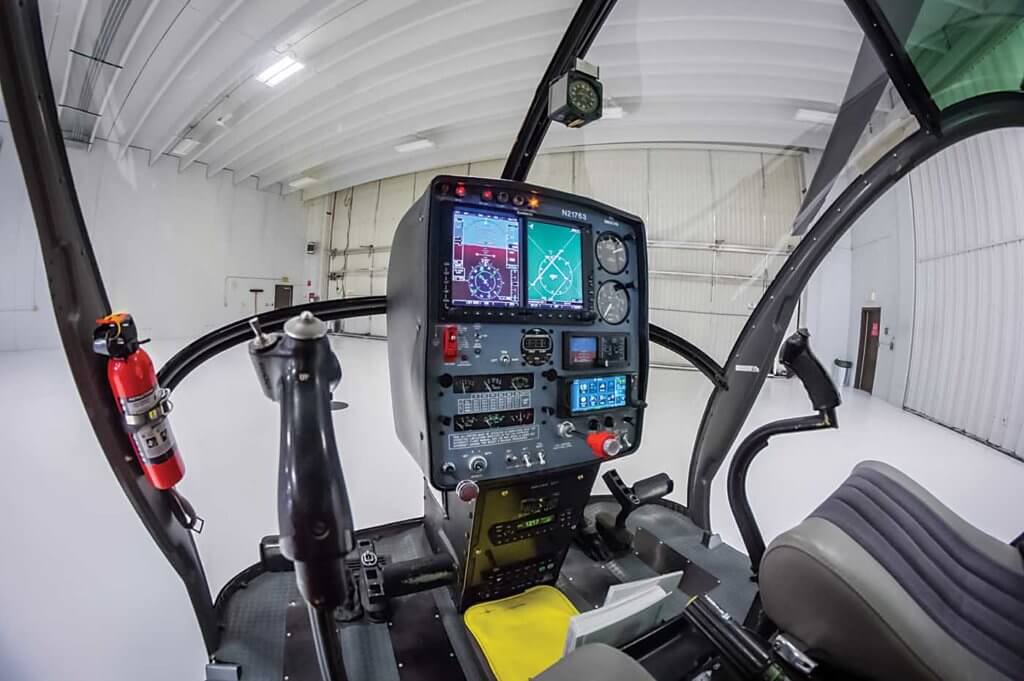 The Bachelor's degree and Federal Aviation Administration (FAA)-approved part 141 flight training program, when taken together, often take a student about four and a half years, or as DePue put it, four academic years and two summer quarters — if a student wants to be done in exactly four years.
"However, it isn't uncommon for our flight instructor [students] to complete the flight training and work for us as instructors while they complete their degree," he added.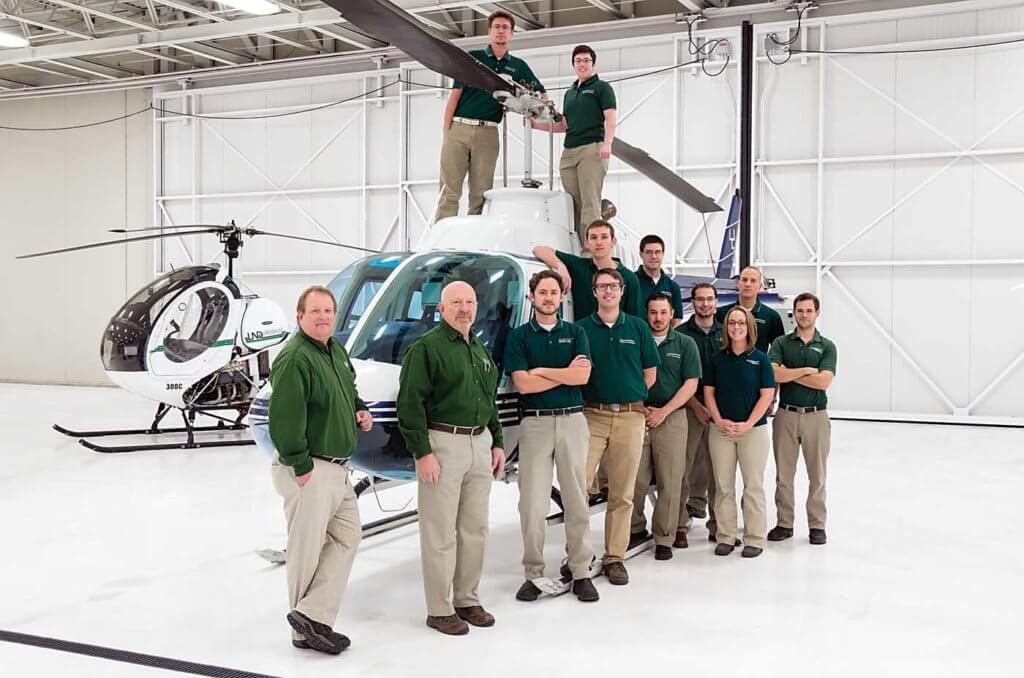 While a prospective professional helicopter pilot with financing already in place can attend any flight school and, if attending full time, complete all training in 18 months to two years, DePue suggested UND has far more to offer that pays off down the road.
"The big thing on students' minds these days is funding, and it's becoming more difficult to secure," he said. "Because we're a four-year university, our students secure student loans to cover flight training. That's only a piece of it though."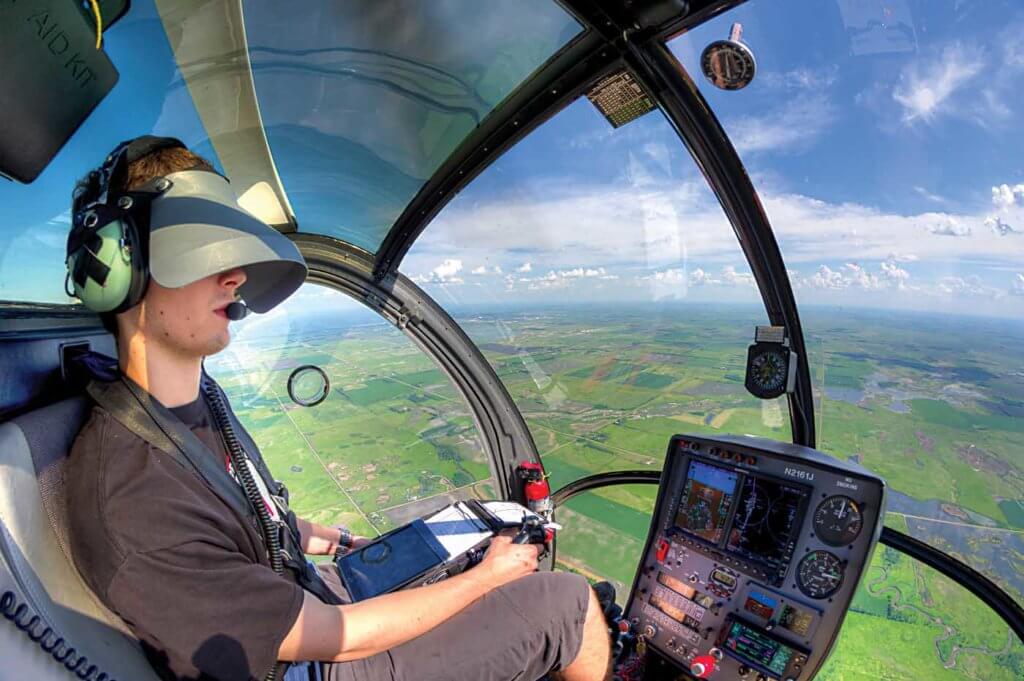 UND's aerospace department and the expertise of the courses and professors, as well as world class facilities, are additional factors, he said.
"At any flight school, your flight instructor will tell you about physiology or about reading weather reports, for instance, in one or two ground school sessions," said DePue. "Here you take full courses on these topics by people who are experts in their field. Physiology is taught by aero-medical professionals and students experience high altitude situations in the high altitude chamber, seeing for themselves not only the basic signs of hypoxia, but also identifying their very own signs, as everyone experiences them differently. Weather is taught by meteorologists. It's a depth of understanding you don't get at a typical flight school."
Meeting Needs
UND is also shifting to meet the needs of the civilian student for the civilian helicopter market.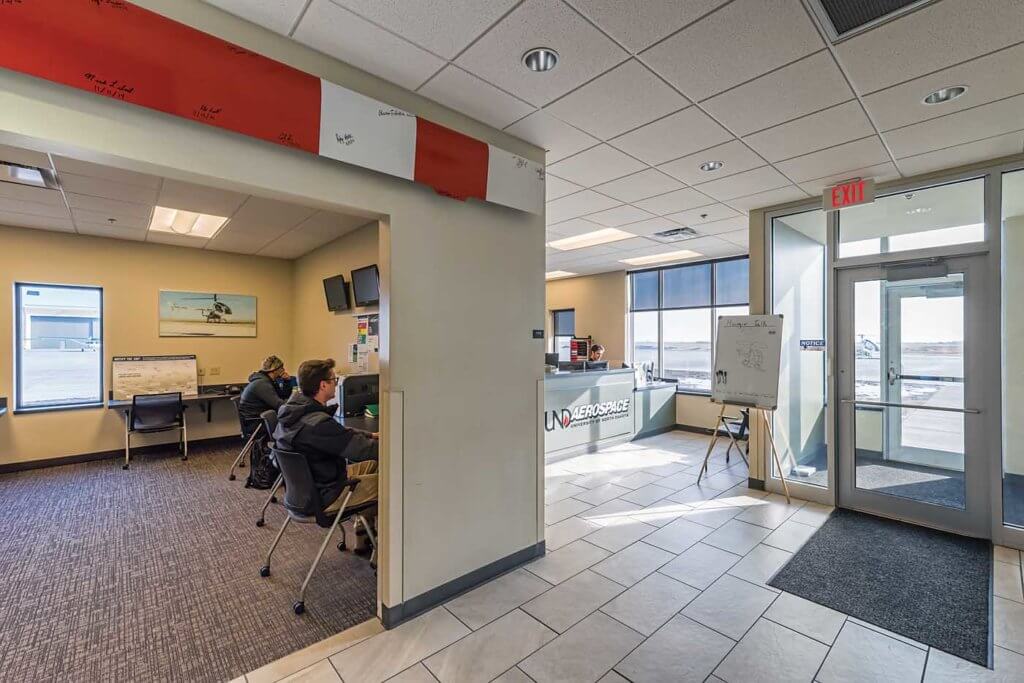 "Around the early to mid 2000s, we began to see a paradigm shift," DePue said. "Years ago, a pilot needed turbine experience to get a job. The job market today is such that this just isn't a factor any longer. However, it's almost impossible to get a job without Robinson experience and that's why we sold all of our turbines and purchased the R44 last year."
Mark Kennedy graduated from UND in 2013, with a degree in commercial aviation, a minor in meteorology, and his helicopter commercial instrument license with a CFI rating. He landed a flight instructor job at the school, where he remained for an additional three years to build instruction experience and flight time.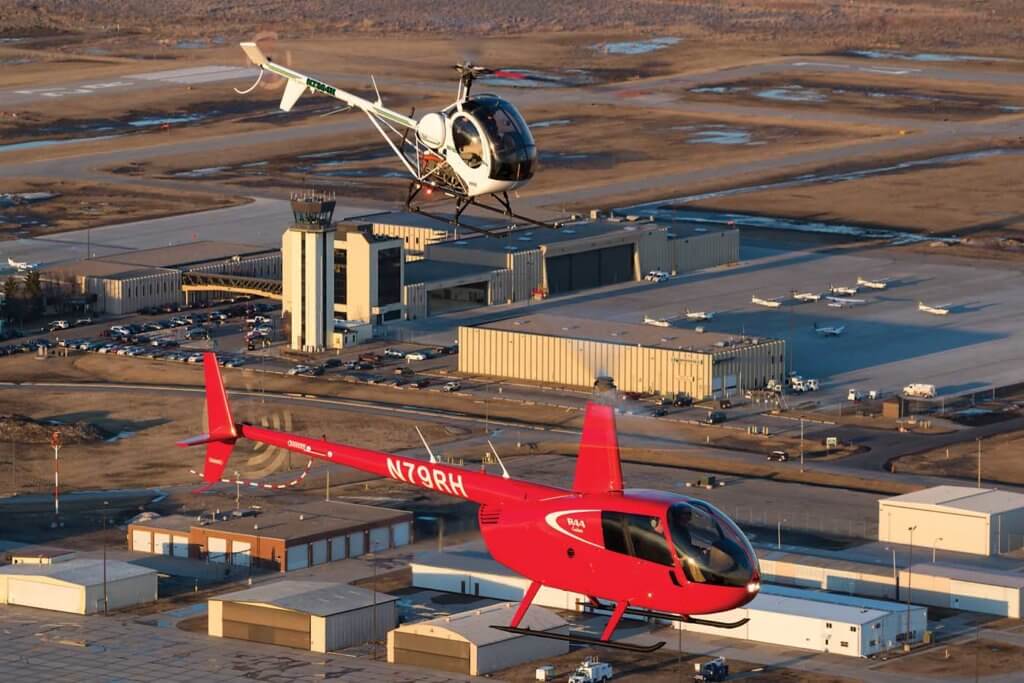 "I really like the S-300 and had all my time in that helicopter when I graduated except for a few hours in the turbine," Kennedy said. "It would have been hard to get the first instructor job with no Robinson time had I not been hired at UND, so I think the R44 is a good thing for UND students. It's certainly going to open opportunities."
Kennedy was hired with around 1,300 hours total time at Maverick Helicopters in Las Vegas in 2016. There he flies tours and charters in the Airbus H130 to the Grand Canyon and surrounding areas. He said his experience at UND prepared him well for the job.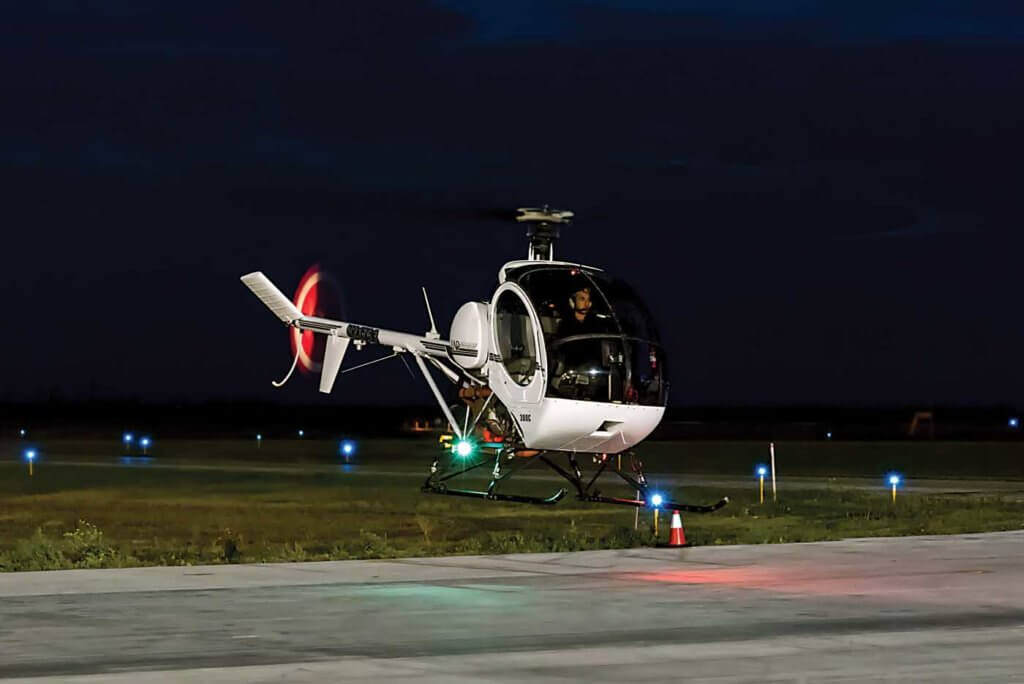 "UND is a real university and the schooling and flying is very structured," he said. "At the time, you wonder if all that structure is really necessary — schedule pre- and post-flights, rules, policies, and procedures and all. It felt like a bit much to me. But I have to say after I got my job at Maverick, I realized how valuable that all was. The real world of commercial flying is all about rules, policies, procedures and structure. It was very easy to step into the job and structure. I don't think you get much of that organization and structure at small flight schools."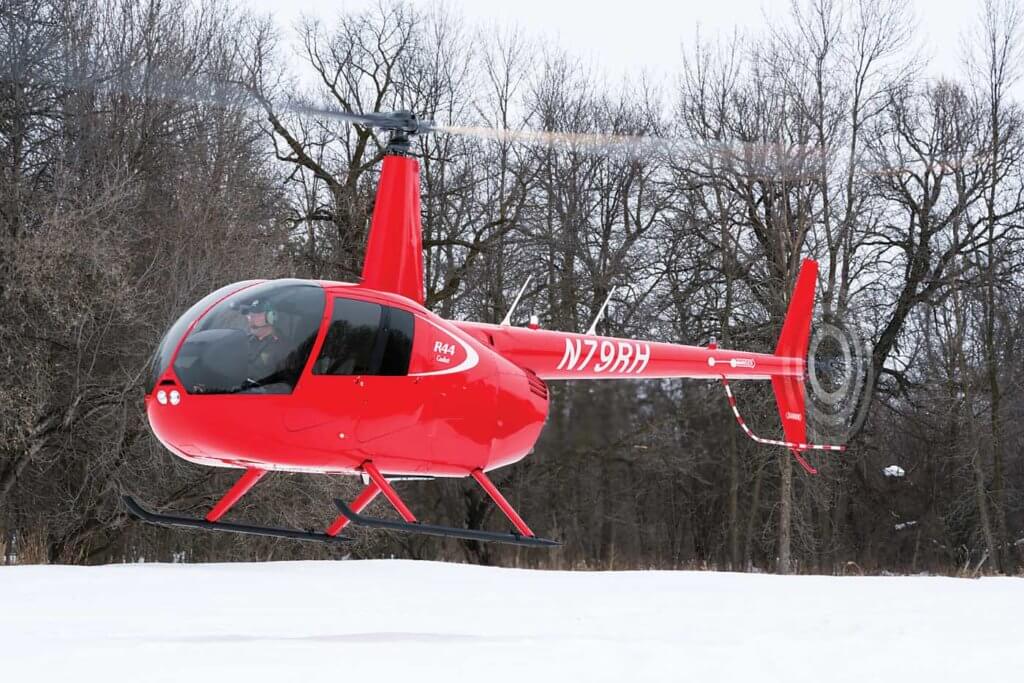 Paul Kolle, who graduated from UND in 2010, wouldn't be a pilot without the university. Today he flies as a line pilot for Aviation Services Unlimited in Rome, New York, performing utility work such as long-line, power line and gas line patrols, marijuana eradication, and other similar jobs.
"The only way I could have gotten here is with the UND program," he said. "I was able to get financial aid and then, once I had my ratings, work there as a flight instructor to build time. Yet, almost as important was the networking with other pilots coming through. I've had two job interviews since I left UND, and both of them were the result of networking with fellow UND people. UND has a strong alumni network and a good reputation in the industry. One piece of advice I share to anyone looking into being a helicopter pilot is to stay in touch with your fellow students and instructors. Be proactive and network."