Backcountry Rescue: Teton County Search and Rescue's small screen debut
In a world where rock, snow, ice, wildlife and mountain views attract more than three million visitors a year, one volunteer search-and-rescue (SAR) team with their contract helicopter and pilot is tasked with making sure everyone goes home alive.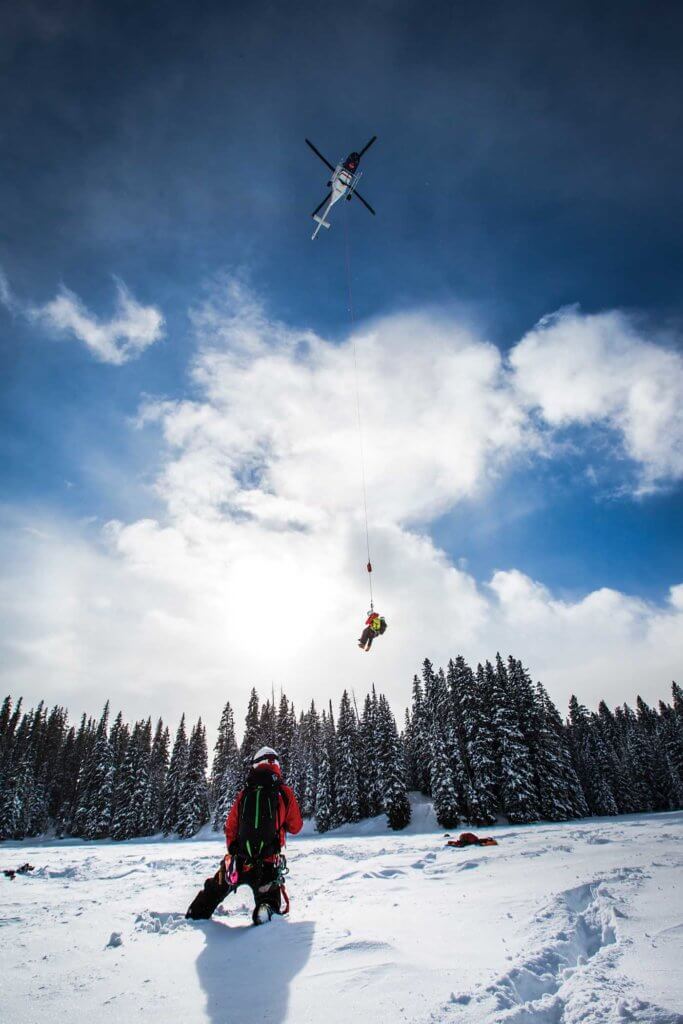 If you think that sounds like a film trailer voiceover, you're not far off; it's the story of Teton County Search and Rescue of Jackson, Wyoming, which has become the star of a new TV show, Backcountry Rescue, which began airing on the Outdoor Channel Feb. 6.
One of the busiest SAR teams in the U.S., Teton County — overseen by the Teton County Sheriff's Department — conducts more than 100 rescues a year, including assisting the National Parks Service in Grand Teton National Park. Formed in 1993, the 39-member team remains on-call 24/7, prepared for a range of rescues including short-haul, swift water, downed aircraft, dive accidents, lost hiker, avalanche recovery, and cave rescue.
The team employs a number of rescue tools of the trade, from snowmobiles and skis to climbing gear and ATVs. Yet, with 4,200 square miles (9,200 square kilometers) of rugged, remote terrain, the toolbox couldn't possibly be complete without a helicopter.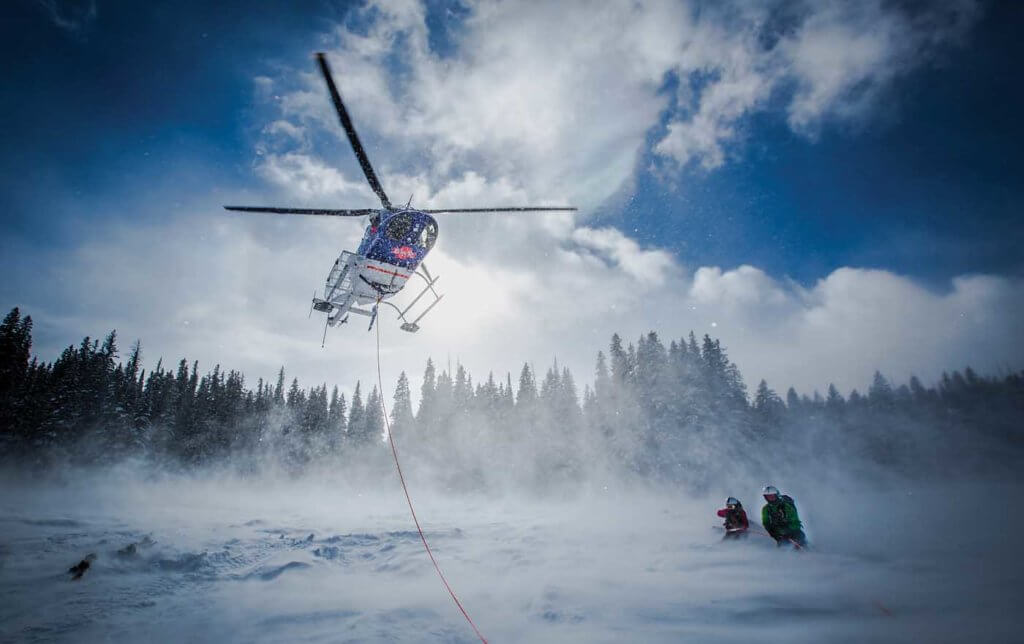 Between October and May, the team contracts with Hillsboro Aviation for a Bell 407 and pilot to assist with rescues. During the summer, contract firefighting aircraft based in Jackson are available for support when needed.
"It doesn't matter what you do, we're trained to come rescue you," said Tim Ciocarlan, Teton County SAR chief advisor to the sheriff and one of the original team members. "And when it comes to the helicopter, this is our ambulance. Our 4,200-square-mile playground is very remote and it's extremely difficult to get a hurt person 15 miles out of the wilderness. The helicopter is our best option to move people without furthering injuries."
The helicopter, piloted primarily by Hillsboro's Nicole Ludwig for the duration of the contract, is hangared with the team while Ludwig stays nearby in a rented apartment, working a one-month-on, two-weeks-off shift. A relief pilot covers in her time off. In total, the helicopter can fly between three and 20 hours in rescues in seven months, totalling a dozen or so actual rescues.
"Five or six years ago, we used to do far more rescues, but that is down because there is less snow, which itself is concerning," Ludwig said. "Back then we'd do week-long searches."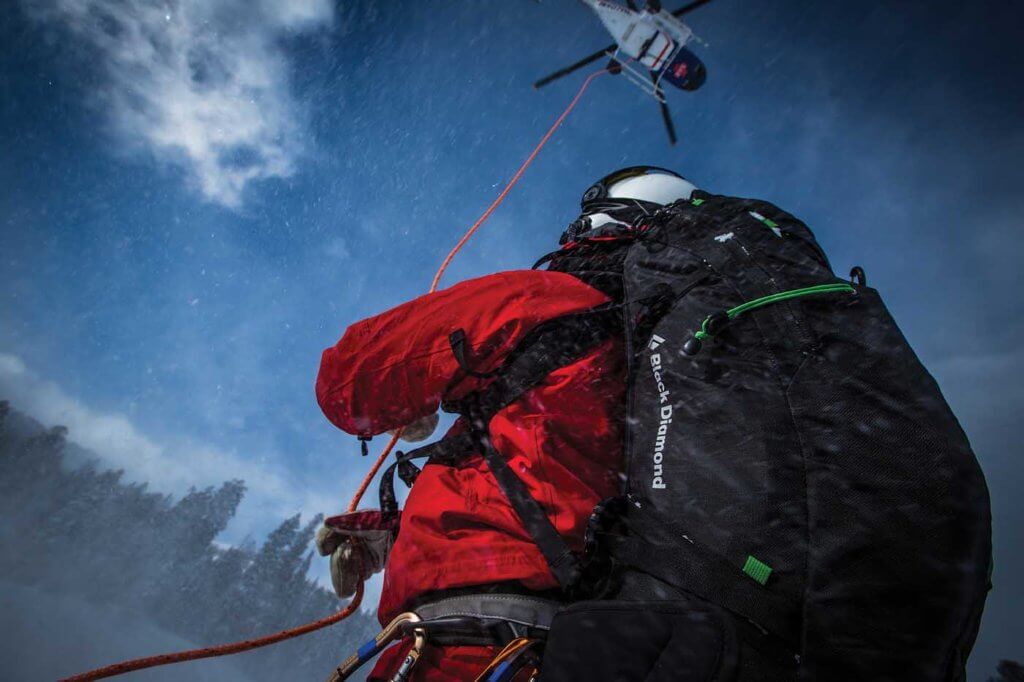 Regardless of the number of rescues, the helicopter is used in 30 hours of training throughout the contract period, some of which Ludwig designs and provides directly to the 38 volunteers and one paid coordinator for the SAR team.
"Because we fly so few rescues, it is difficult to maintain proficiency, so I work to train the team every two weeks," Ludwig said. "We have one large training [session] at the beginning of the season for the whole team. After that it is up to the pilot for specialty training, so sometimes team members request certain training and other times I identify what we need to refresh — litter training, movement around the helicopter, emergency procedures, for instance. It's short haul training that we do the most, though, because that is what we do on many rescues."
Making a Show of It
Breathtaking scenery, fit and passionate outdoor folks, an element of danger and adrenaline, and all the "big kid toys" at work make Teton County SAR a very attractive subject for Hollywood's reality TV market. For years, reality TV producers approached the sheriff requesting permission to create a show around the unique local men and women who volunteer their time to learn, train and perform rescues in some of the most dangerous situations and environments. For years, this serious and dedicated team turned them down — citing often over-dramatized and even film-crew incited events to create "exciting" TV that would put the program in a poor light, or, even worse, create a safety hazard during a rescue.
Producer Dirk Collins' pitch was different.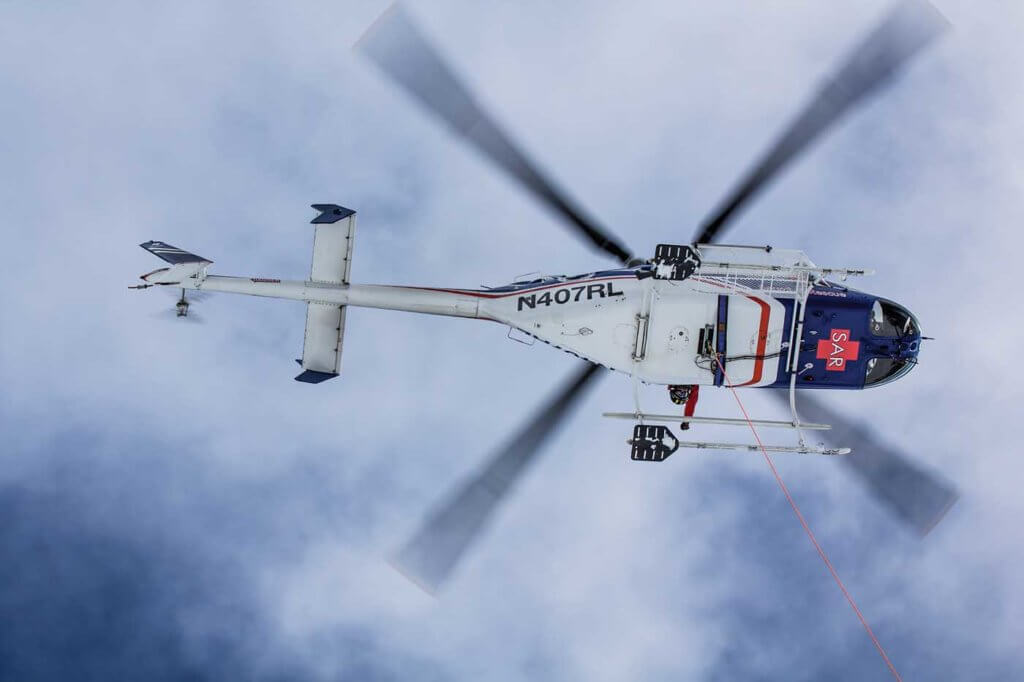 "[As] a resident of Jackson who knows many of the team members, I understand the importance of this team to Teton County," Collins said. "They were very leery of 'reality TV' and what being involved with something like that could do to the image of Jackson, Teton Valley and the team. I suggested a documentary that told the true story of the team, highlighting the community and region. This team has regular jobs and lives, yet they drop everything to go out and save lives of people they don't know. The show tells that whole story."
For more than a year Collins met with the team and sheriff's office. "Because of the professional, technical and legal responsibilities of the team, the sheriff only agreed to sign off on the show if it could review each episode," Collins said. He agreed to the terms.
With the Teton County SAR blessing in hand, Collins then had to shop the idea to networks. He partnered with Warm Springs Productions in Missoula, Montana, a production house with numerous outdoor, documentary and reality shows under its belt and the contacts to shop the show.
The reality show stigma hurdle is real. National Geographic, the Discovery Channel and the like weren't interested in the show as approved by Teton County SAR. "They all wanted reality TV with guaranteed tension and drama," Collins said. "That wasn't going to work. This team is professional and that's not how they're going to act."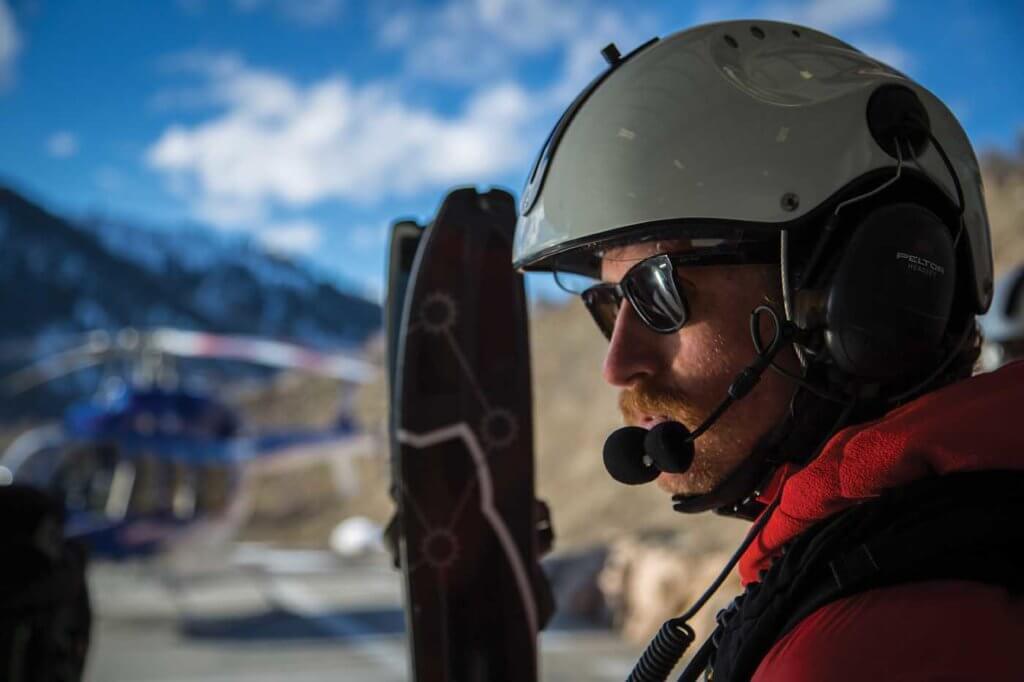 But as luck would have it, the Outdoor Channel was looking to broaden its offerings and audience. The idea of a documentary of a professional SAR team was just the ticket. The show was a go.
Rescue Filming
In order to ensure an accurate capture of the team and the work they do, Collins embedded three local film crew members with the SAR team that were active, outdoor types familiar with the helicopter and other vehicles as well as mountain environments. The film crew was added to the call out list, receiving the call to a rescue at the same time as the rescuers.
"The film crew and team knew we'd take them whenever we had room, but there would be times when we couldn't, and they respected that," Ciocarlan said. "And then there were times that we were already gone by the time the film crew arrived. In all, they worked really well with our team and they didn't compromise safety or ask us to do things we'd not normally do for the sake of television drama. It was a very positive experience."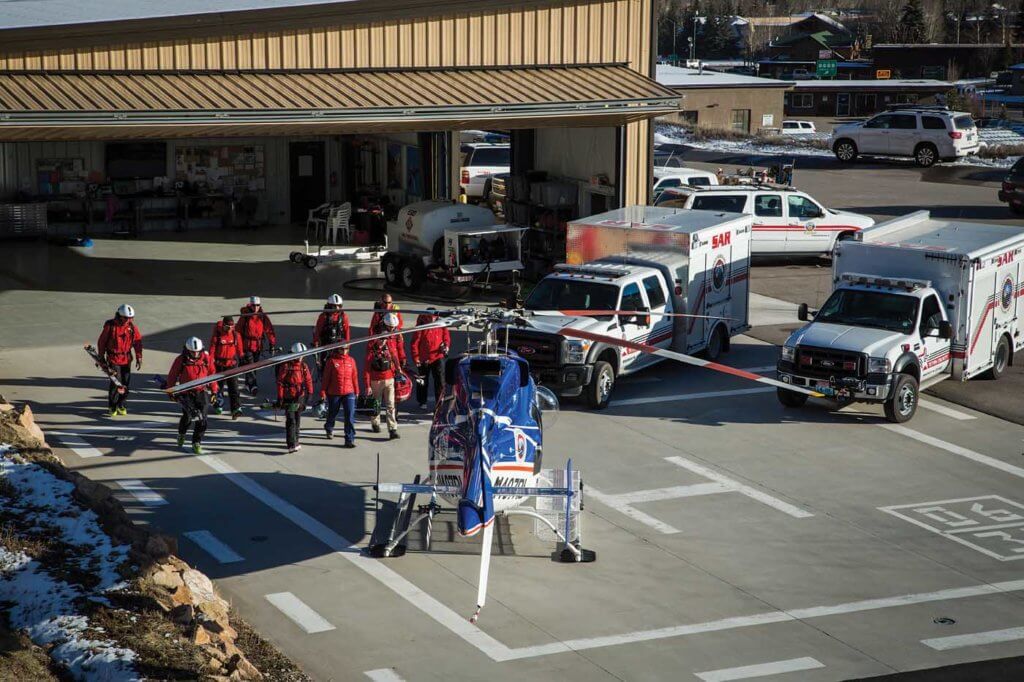 Knowing they might not be alongside the rescuers at all times, Collins mounted cameras on their helmets, in the helicopter and on vehicles. He also arranged for the crew to participate in the team's regular trainings.
"Initially having a film crew was a little awkward as there was concern it would slow down our process, but I have to say, the times they did come, I didn't notice them," Ludwig said. "They were not invasive at all. Cameras mounted in the helicopter ran all the time. No one was putting a camera in my face as I was working or doing anything else to distract me. I really appreciated that. And they didn't make us recreate a rescue. They captured what they could get at the time."
In addition to capturing the action as it happened, Collins arranged for one-day use of a second helicopter. Using a Shotover external camera system, the helicopter gathered aerial footage of the region, shots of the team training with Ludwig in the helicopter, and scenic images of the SAR helicopter in flight to be used throughout the season, as well as in opening credits.
The Final Product
Running at eight 30-minute episodes with an option for a second season, Backcountry Rescue delivers the element of drama and urgency experienced in a rescue situation and sprinkles it with side stories about the rescuers themselves. Viewers meet some of the team and see them in their day jobs and hobbies. The Teton County SAR team members are shown to be dedicated, passionate and highly trained, with a deep sense of community.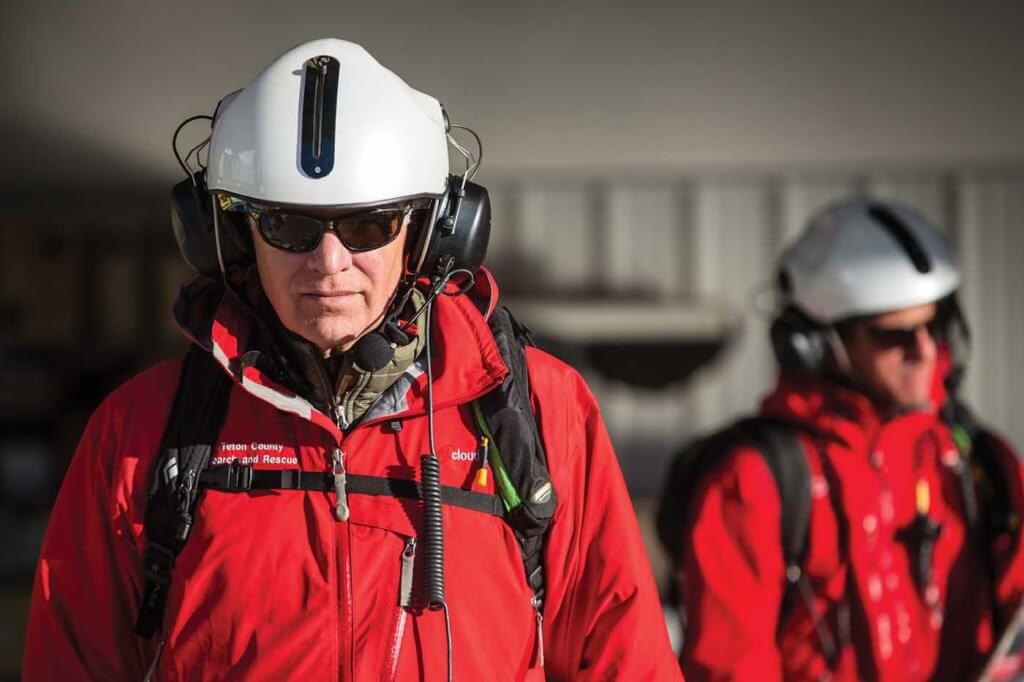 The show is also sprinkled with facts appearing on the screen, describing the region, hazards, history and medical references to help viewers understand the hazards and conditions relevant to the rescue.
During the first season, rescues range from a teen in a snowmobile accident with a dislocated hip and an avalanche victim to an injured skier and man who tumbles off a 200-foot cliff. Viewers are also introduced to a number of the team members, see the level of training they perform, and are shown snow bombing from the helicopter for avalanche control.
"When people get hurt in the back country, it's real and it's real serious," Ciocarlan told Vertical. "I've seen some of the show and I feel they captured that honestly."